It may be the hottest summer on record in the U.S.  When it's THAT hot, the last thing you want to do is turn on the oven or the stove.  I don't know about you, but I tend to eat more salads or anything I don't have to cook inside.  This week's #SundaySupper is all about salads, refreshing drinks, desserts and foods that don't require baking.  I'm pleased to offer wine recommendations for this great lineup of foods that beat the heat!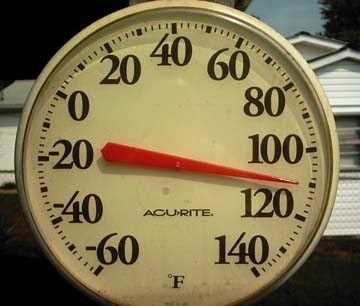 Check out this week's lineup of "cool" recipes!  My recommended wine pairings are italicized.
#BeatTheHeat Appetizers:
Rosé is my favorite summertime quaff – it offers the soul of a red wine because it's predominately made with red wine grapes, but with the cool refreshment of a white wine.  Try the following appetizers with the 2011 Mulderbosch Cabernet Sauvignon Rosé from South Africa. It's a fabulous wine, and a great deal at less than $10 too!
Try these delightful appetizers with Prosecco, which tend to be fruitier than other sparkling wines produced using the traditional method. That makes them the ideal foil for slightly spicy foods and smoked fish.  Look for La Marca Prosecco.  It has apple, peach and honeysuckle aromas followed by fresh, fruity apple, citrus flavors.
Pair the following appetizer with a Riesling, arguably the most food friendly white wine.  Look for the 2010 Columbia Crest Two Vines Riesling – it's distinctly off-dry with tropical fruit and citrus aromas, followed by  stone fruit and mild orange flavors rounded out with a crisp refreshing acidity.
The grilled and the cheesy goodness of a baked potato skins will work best with a red.  Look for the 2010 Ménage à Trois, a blend of Zinfandel, Cabernet Sauvignon, and Merlot.  It's an easy drinking red that can take a chill too because it's fruity, lower in tannins with good acidity!
#BeatTheHeat Salads, Soups, & Sides:
Try the following dishes with a Sauvignon Blanc.  Look for the 2011 Veramonte Ritual Sauvignon Blanc from Chile – it's an elegant Sauvignon Blanc that sees a bit of oak, with pineapple, stone fruit, and citrus aromas and flavors.
Riesling will be a nice match for the following dishes.  Go with the 2010 Columbia Crest Two Vines Riesling mentioned above.
Pair  the following soup with a Rosé, or a sparkling Rose either the Mulderbosch, or the Gruet respectively mentioned above.
#BeatTheHeat Main Dishes:
Pair the following main dishes with a Sparkling Rosé.  They are among the most versatile food wines.  I recommend Gruet Rose.  It's shows lots of red fruit, and the chilled effervescence will have you ready for the next bite of your entrée!
Pair the following main dishes with a crisp refreshing white blend, in this case the 2010 d'Arenberg Stump Jump White – a blend of 28% Riesling, 27% Sauvignon Blanc, 25% Marsanne and 20% Roussanne from McLaren Vale, Australia.  It's very food friendly with juicy citrus and tropical fruit aromas balanced nicely with good acidity.
#BeatTheHeat Desserts:
I differentiated between the frozen and other desserts because frozen desserts are a treat unto themselves, especially when it's so hot!  
For these non-frozen desserts my wine recommendations are as follows:
#BeatTheHeat Drinks & Cocktails:
Be sure you join the conversation on Twitter throughout the day on Sunday, and at 3:00 p.m. EST for the weekly #SundaySupper Twitter chat!  All you have to do is follow the #SundaySupper hashtag, or you can follow us through TweetChat!  Or check out the #SundaySupper Pinterest board.
Related articles