I know, I know! The words "Leftover Wine" borders on oxymoronic (although I suppose to be persnickety, one could argue there no such thing as leftover good wine.  There's either wine you drink, or wine for the sink!)  I was right there with you.  Or at least I was until I read this post (Is Leftover Wine A Myth Or Reality) by my wine blogging buddy Eileen Gross of Wine Every.  
As it so happens our wine tasting club had a Petite Sirah tasting last night, and lo and behold….there was…leftover wine!  sOne of Eileen's suggestions is to make Sangria.  My favorite recipe, aptly called "The Best Sangria" is from Cook's Illustrated.  It's THE best sangria I've had.  And I do speak with some authority in regard to Sangria.  I went on a year-long quest for the best Sangria in San Francisco Bay area a number of years ago…and this beats anything I tried!.
Unlike a lot of sangria recipes, which seem to have a list of ingredients that number 10, or more items, including what seems like half of a fruit available at the local fruit stand, this recipe embraces the KISS principle.  It only has 4 ingredients (excluding the wine)…
2 large oranges, washed: one orange slice; the remaining orange juiced, and a large lemon washed and sliced…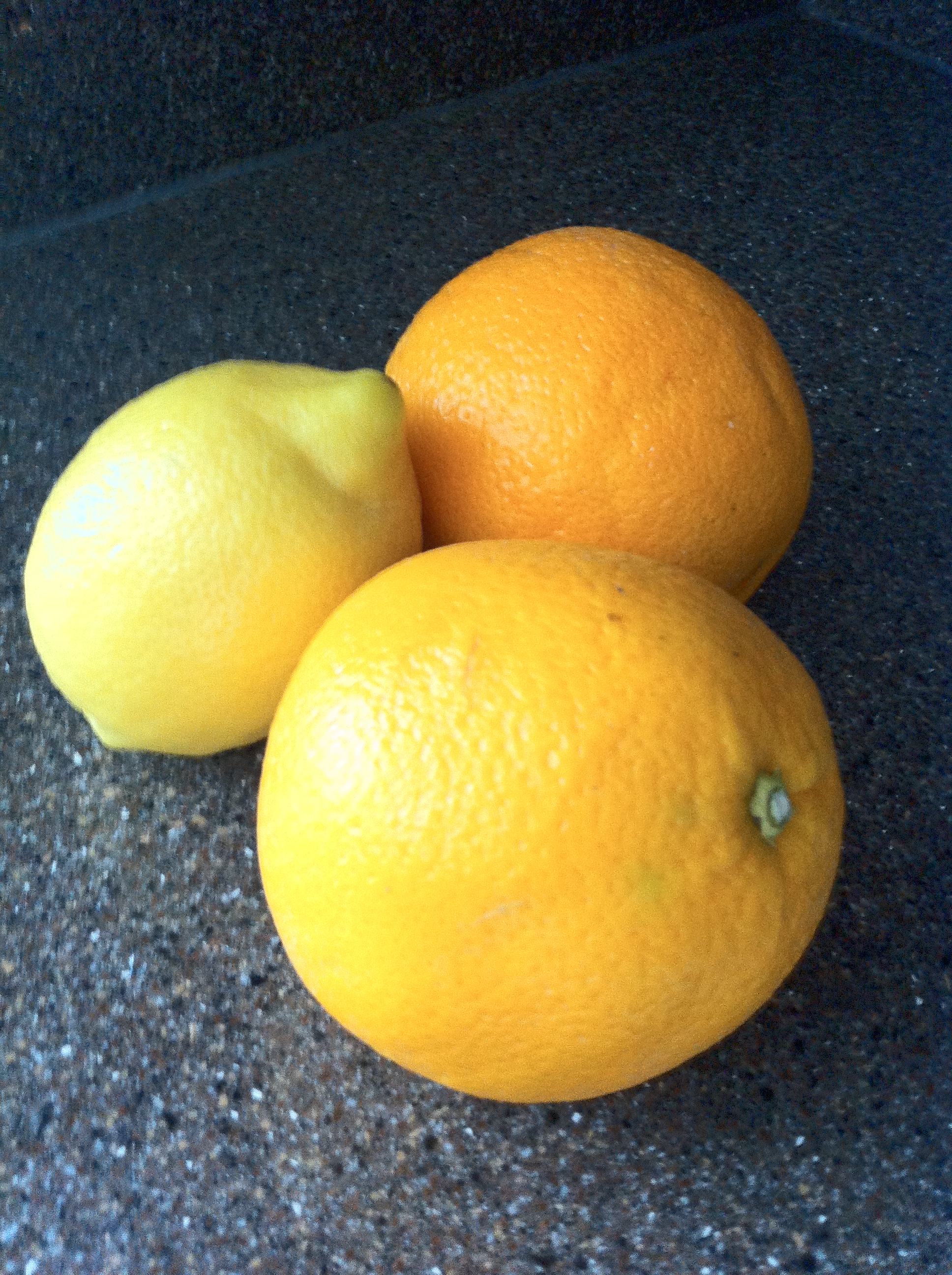 1/4 cup granulated sugar
1/4 cup Triple Sec (hmmm…I didn't have any of that, but I did have this..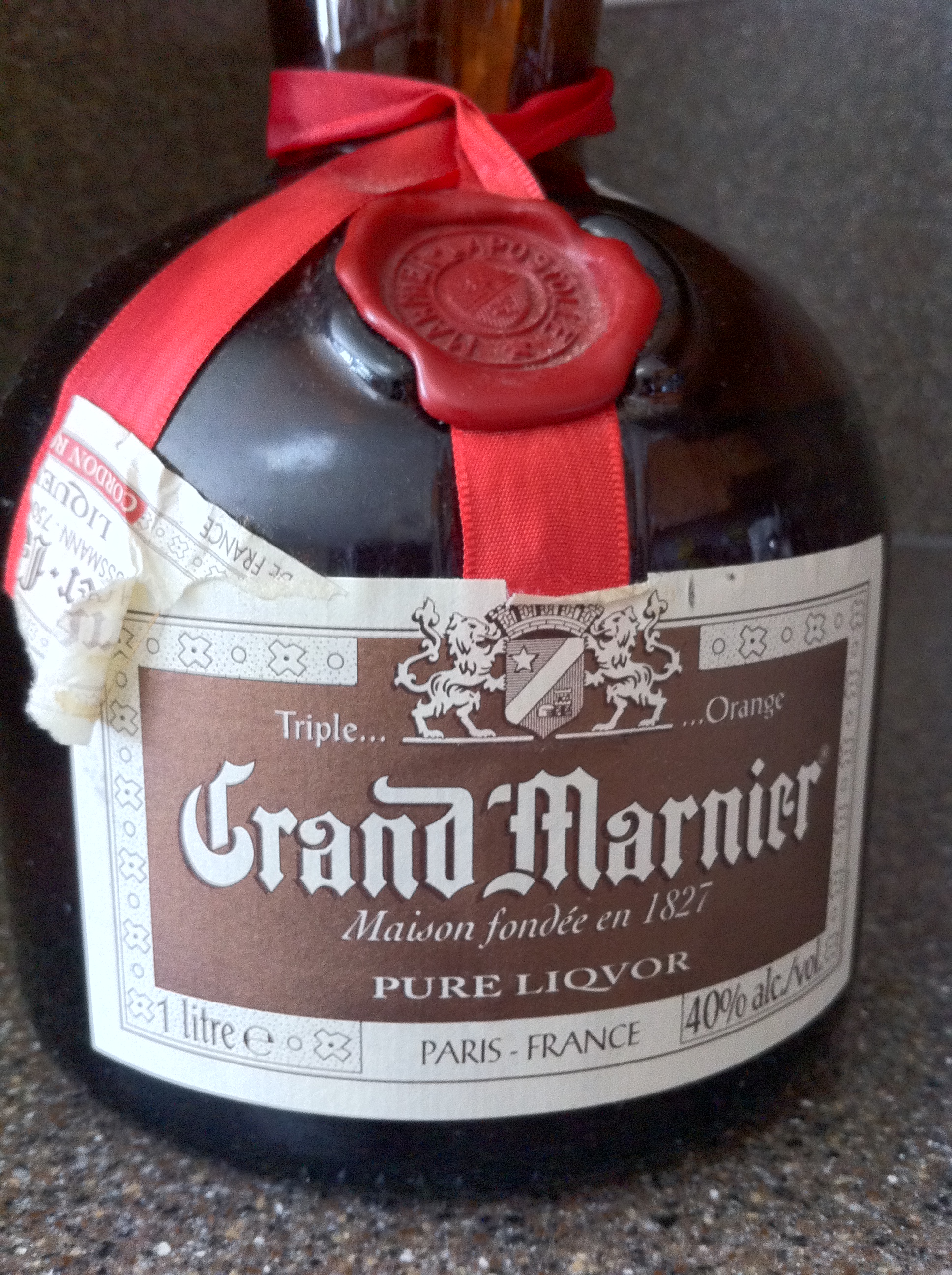 and this…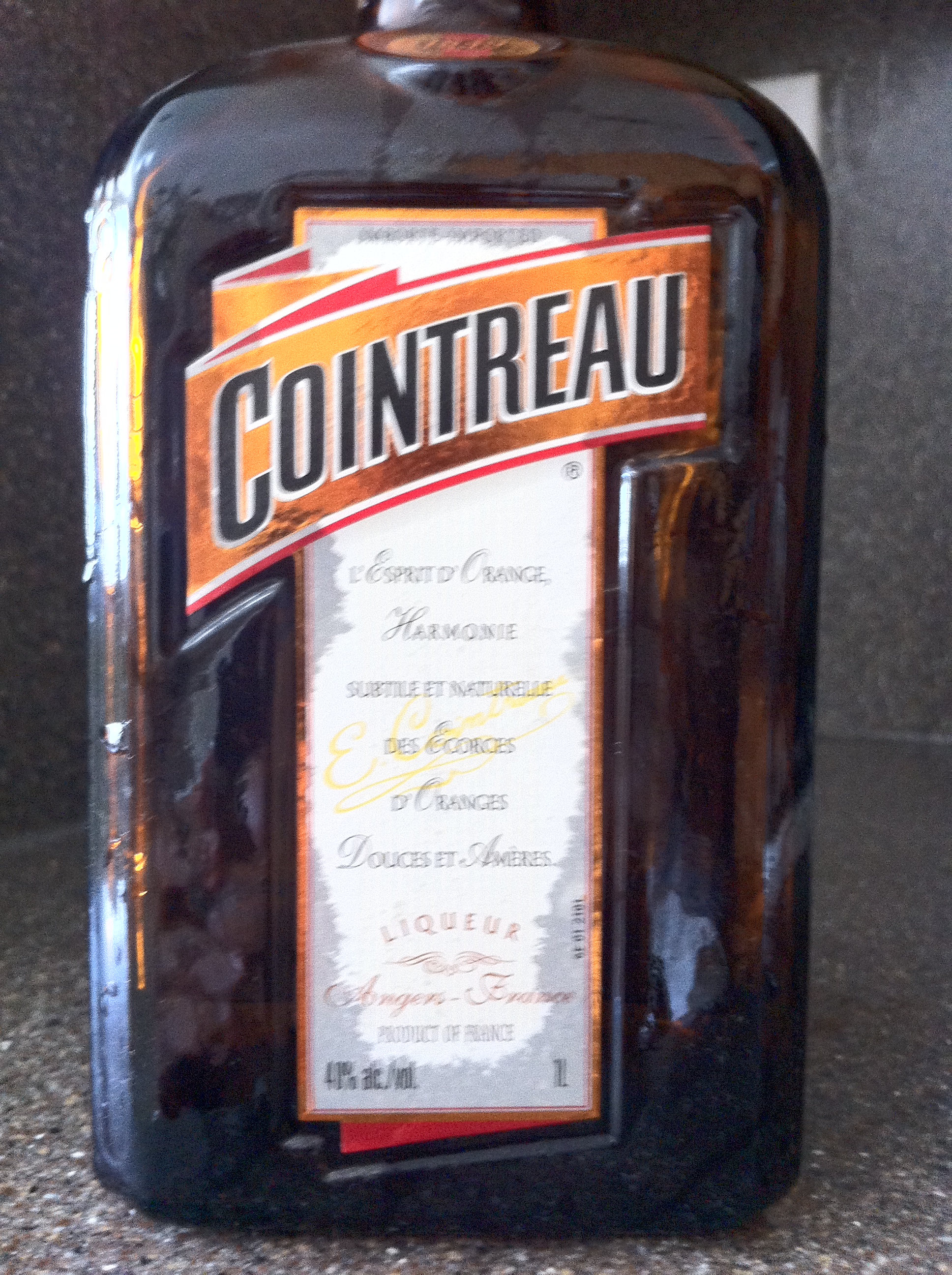 and of course I had these…
It's easy to put together too…add the sliced orange, lemon and sugar to a large pitcher…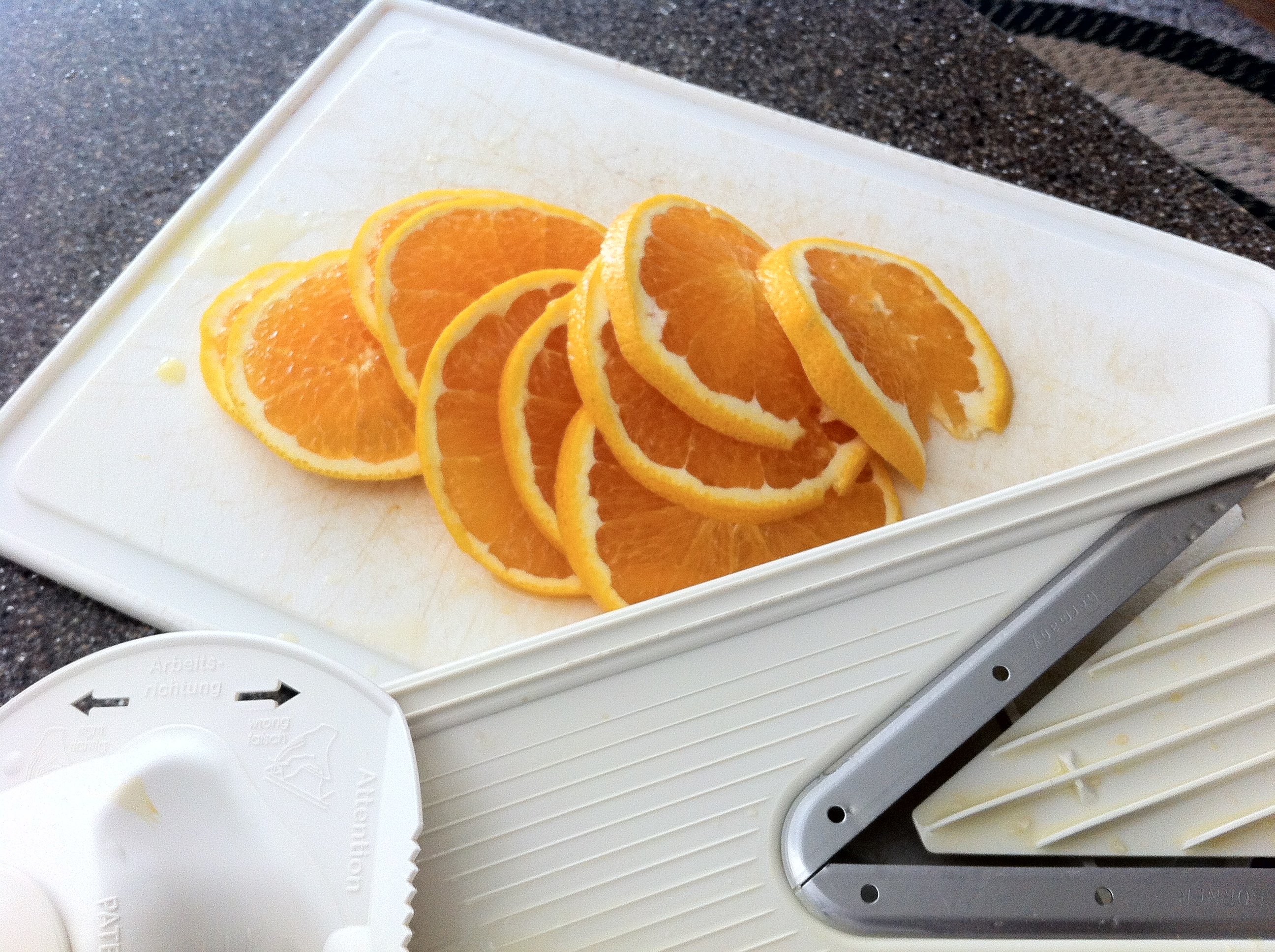 mash gently with a wooden spoon until  the fruit releases some juice, but isn't totally crushed (about 1 min.).  Then stir in the orange juice (from the juiced orange), Triple Sec (I went with half/half Cointreau, and Gran Marnier) and the wine. The refrigerate for at least 2, and up to 8 hours.
Before serving, add 6-8 ice cubes (I took another idea from Eileen's post and froze some of the leftover wine instead), stir briskly to distribute the settled fruit and pulp.  Serve immediately.
Since I didn't have any cute ice-cube trays…I just put the wine  in these and threw them in the freezer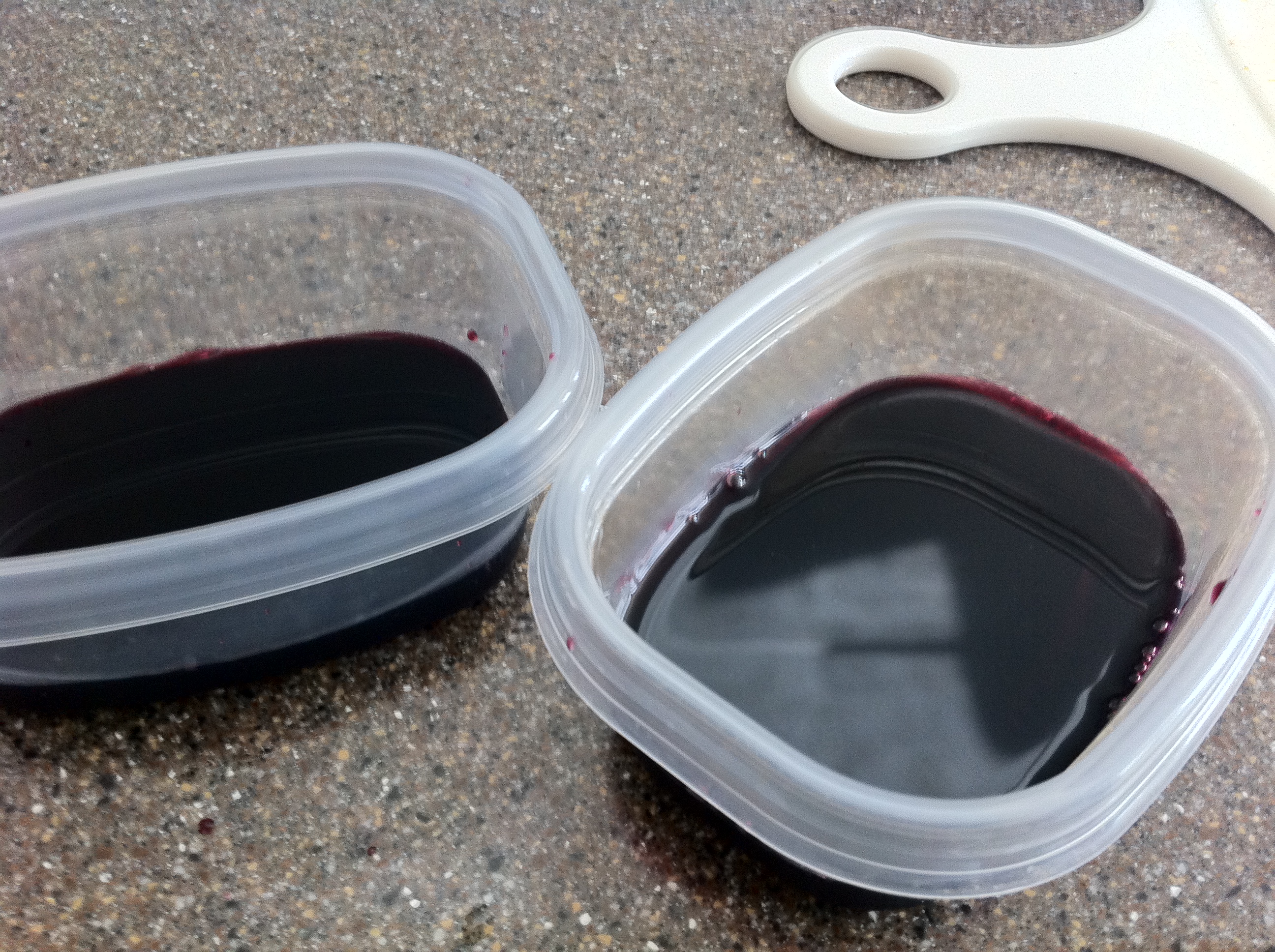 p.s. when I opened the fridge to put my um "wine cubes"…I found  this..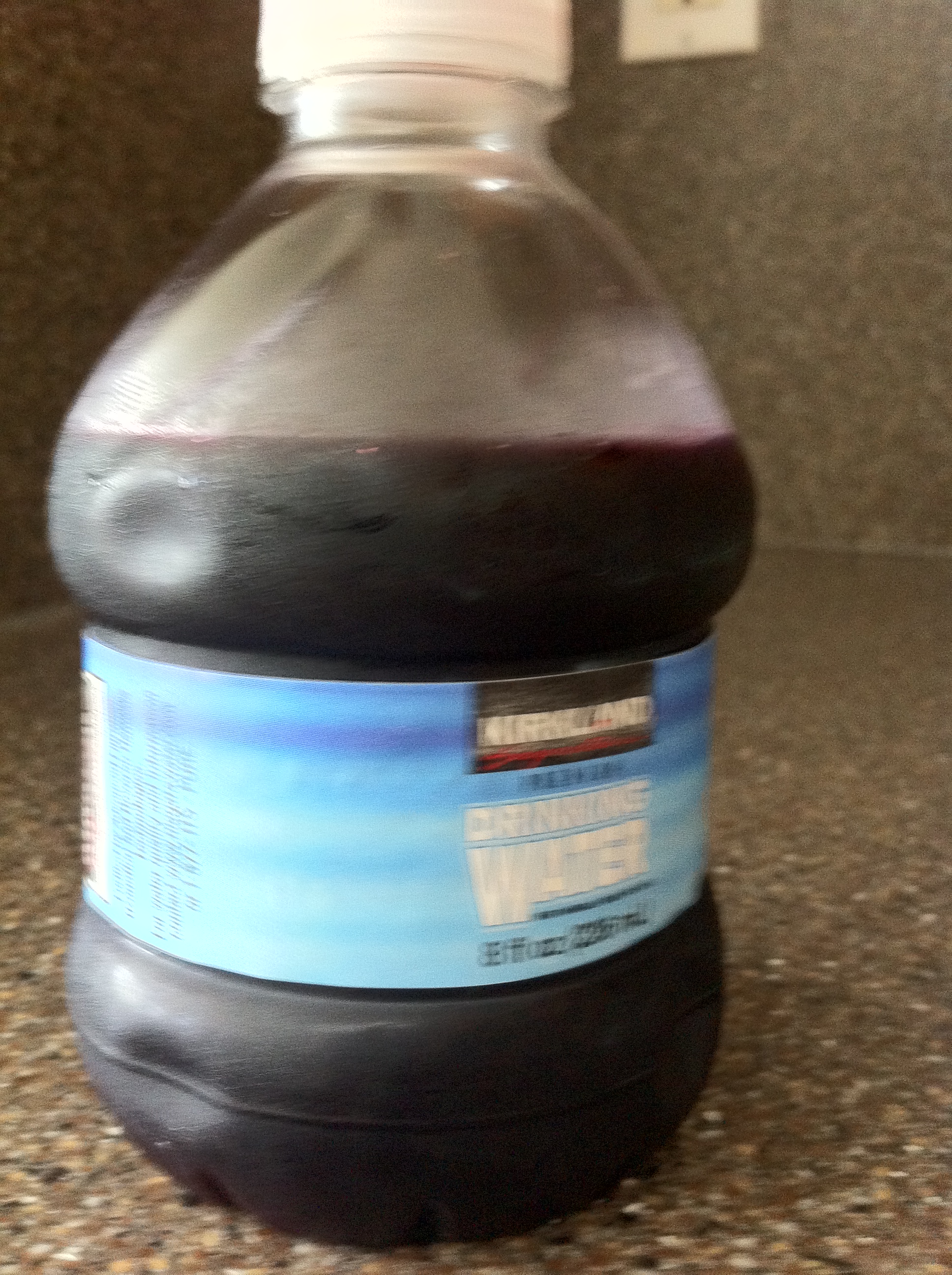 It's an 8 oz bottle filled with leftover wine…it's a good way to store leftover wine.  Putting the wine is a smaller bottle helps to minimize contact with the air, thereby keeping the leftover wine fresher longer, and putting it in the fridge also helps to preserve the wine!
Cheers!