I'm a fan of Petite Sirah.  It's one of my favorite grape varietals.  The challenge though for many Petite Sirah (a.k.a. "Pet", "PS") lovers is that the wines can be pricey.  If you're willing to pay $35 and up, finding a very good to excellent PS isn't hard to do.  It's a much bigger challenge though to find one  in the $20-25 range, and an even bigger challenge to find one for less than $15, much less $10!
That's where Redtree, the maker of this wine comes, comes to the rescue.  According to Redtree's website:
Redtree offers consumers fresh, fruit forward, distinctive varietals of consistent quality and exceptional value that are ready for immediate consumption. These wines are ideal as an aperitif and complement everyday meals as well as special occasions
Redtree is one of three Cecchetti Wine Company brands (along with Line 39,and Backhouse).  To the wine!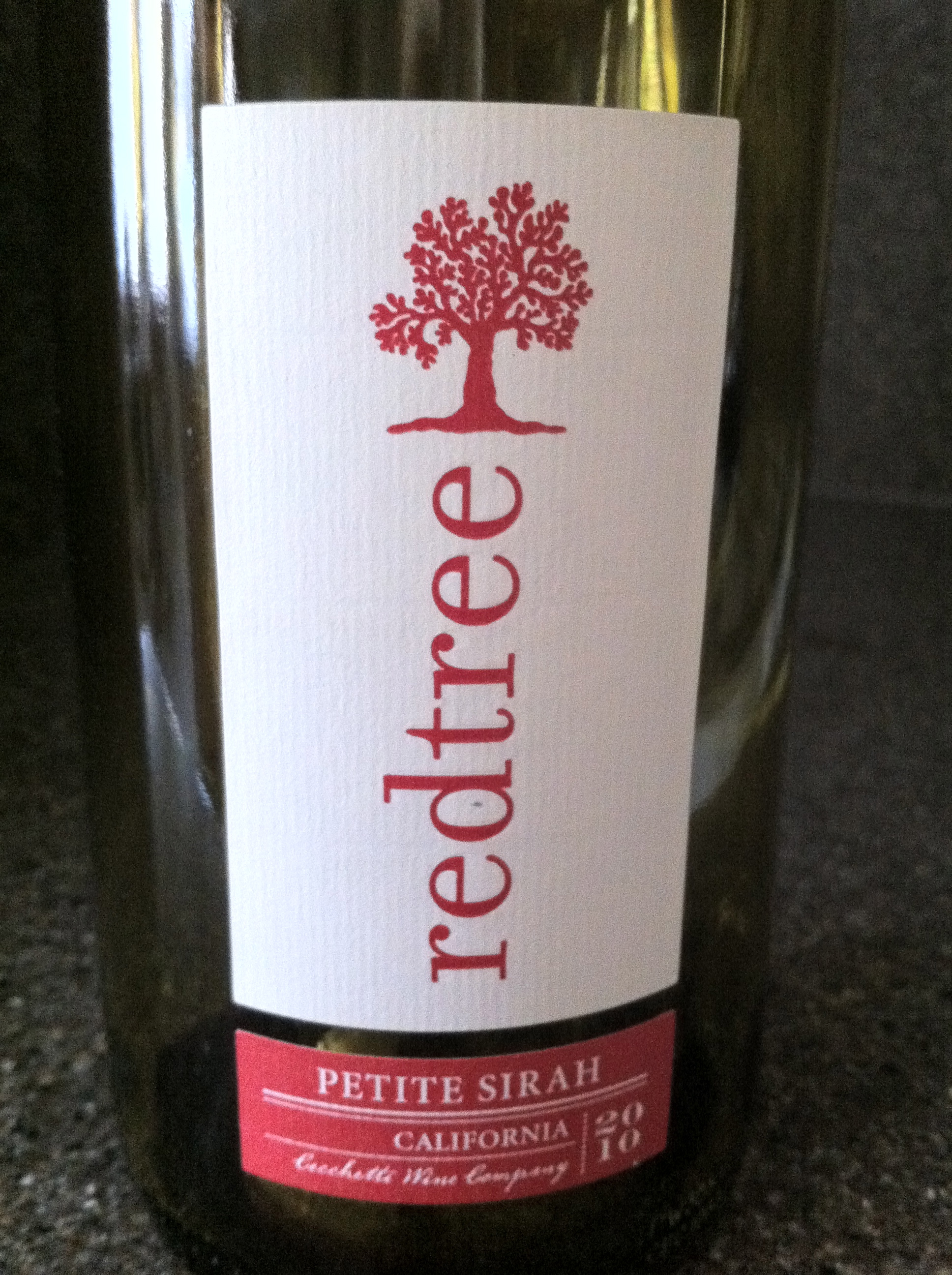 My tasting notes follow:
Inky purple-black color with earthy, baked dark fruit aromas. On the palate it's light-bodied,  smooth, and fruity with soft tannins,  and blackberry, black cherry, and vanilla flavors. Short finish.  Great price-performance, especially for P.S.! – 86pts
Recommendation: I enjoyed this wine, particularly as a value play!  It's fruit forward, but not jammy, and an easy drinker.  And at 12.5% alcohol, it's lower than most Petite Sirah you'll come across.  If you're a fan of Petite Sirah, (or for that matter Cabernet Sauvignon, or Syrah) and are looking for an everyday wine, give this one a try.  Media Sample
Here's the wine geek stuff:
Appellation: California
Alcohol: 12.50%
TA: .62
Ph: 3.78
Winemaker: Bob Broman
Cases Produced: 3,416
Suggested Retail: $8.00
Release Date: Nov. 2011
Related articles