For about a year now, I've  been contributing to Snooth's Wine Writer's Series.  My latest contribution to the Snooth Wine Writer series was the Holiday Sparkling  Bottle Pick List.  Myself and seventeen of the web's best wine writers (not quite sure how I snuck in… but I'll take it!) made no limit recommendations for sparkling wines for the holidays.  Most of the recommendations (including mine the Louis Roederer Brut Premiere – $40) were Champagne or other sparkling wines from around the globe that cost more than $20.  And I'd venture to say that most you'd have to spend considerable effort to locate.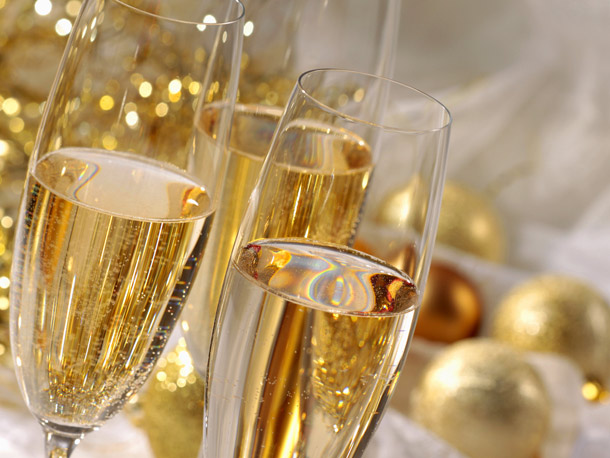 I'd also venture to say that the average wine consumer doesn't want to spend under $20 for a bottle of sparkling wine and wants to be able to get their hands on it with relative ease.
Well…I've got your under $20  and widely available sparkling wine list of recommendations right here!
Last month, I did a guest post for Dorothy Reinhold of Shockingly Delicious.  The piece includes:
Sparkling wine primer
Tips for how (and where) to find

widely available

quality for the price sparkling wines under $20 
10 favorite sparkling wines priced from $7 to $19.99, including a champagne!
You can read the entire piece entitled – 10 Supermarket Sparkling Wines Under $20 for the Holidays by clicking on the hyperlinked title.
What's your favorite under $20 sparkling wine?
Thanks for following!  Wishing you and your loved ones a healthy, and prosperous New Year!
________________________________________________________________________
Follow me on Twitter, Facebook, Instagram, Vivino and Delectable, for all things wine. As a wino with latent foodie tendencies, you'll also find food and wine pairings, and food related stuff! Become a fan and join ENOFYLZ Wine Blog on Facebook. Cheers!
Copyright Notice: This entire site is Copyrighted 2010-2016. All Rights Reserved. No unauthorized copying of any section of this site is permitted. If you wish to use any part of this site, contact me. For information on Copyright Law, see the official U.S. Copyright Office home page.