When I think of sparkling wine from Spain, I think Cava.   But Cava, while it has a reputation for offering great value, is offers no serious competition to the world's best sparkling wines.
It's no secret that the "Cava" brand has been undermined by mediocre sparkling wines produced far from the traditional region in Penedes.
The fact is I haven't had a bottle of Cava in at least a couple of years.
But I recently had a sparking wine from Spain, which was not Cava, that could give entry-level Champagne a run for the money at half the price.
That wine was the 2009 Loxarel Penedès Reserva Familiar Brut Nature.  
Like Cava, it hails from the Penedes region of Spain. But in 2014, a group of 14 sparkling wine producers abandoned the Cava D.O., and established the Classic Penedès D.O.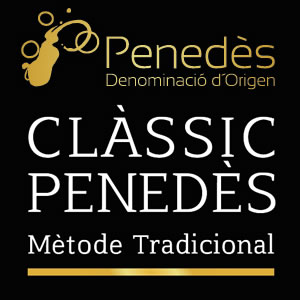 According to Winesearcher.com Classic Penedès (a.k.a.Sparkling Penedes Espumoso) stand in direct competition with those made under the Cava title. They have a few differentiators in their favor, however – most notably that, from the 2017 vintage onwards, they will be made exclusively from organically grown grapes.
Wines crafted using the methode traditionelle, must be aged in bottle for at least 15 months.
Also, unlike Cava, sparkling Penedes Espumoso wine can be made in the "ancestral" method, lees-aged for four years and undisgorged ('No Degorjat' or No 'Degollat'). For this style, the addition of sugars for tirage or dosage is prohibited.
Producers may opt for classic or traditional grape varieties whether or not they are native, such as Chardonnay, or Pinot Noir
2009 Loxarel Penedès Reserva Familiar Brut Nature
It's a blend of organic Chardonnay, Xarel-lo, and Macabeo grapes from high altitude vineyards in Penedes. The Xarel-lo is from of the property's oldest most prized vines. Aged in contact with the lees in bottle for 50 months with no dosage
A Penedès that made me think of Anselme Selosse. Superbly-priced too. Bravo! – Robert Parker's Wine Advocate
12% alcohol; SRP – $20 Direct Import; K&L Wine Merchant

My tasting notes follow:
Pale straw yellow color with plenty of very active tiny bubbles. On the nose it shows quince, stone fruit, hazelnut, pastry dough, dried herb and chalk aromas with a hint of citrus. On the palate, it's bone-dry with a very creamy delicate mousse with quince, apricot, peach, flavors with hint of lemon curd flavors with an appealing chalky, lemony, minerality. Long finish. Outstanding: 90-91pts
I was very impressed with this wine.  If you're looking for an opportunity to enjoy an excellent long aged Spanish sparkling wine that rivals Champagne for half the price, check it out!  And let me know what you think!
I also recently tried the Can Mayol Loxarel "999" Brut Nature Rosat, also from Loxarel. It's a Brut Nature Rose that was very good. No detailed tasting notes because it was a party, but I'd definitely purchase again. And it offers great value at $12.99
About Loxarel
From importer K&L Wine Merchants…Can Mayol, which bottles under the trademarked name "Loxarel," is a winery that has been farming organically for more than a decade. The Mitjan family, owners of Can Mayol, also employ some biodynamic treatments. They keep animals, including chickens, a horse and a donkey named Garnatxa. While the focus is on "Brut Nature" (no dosage added) Cava production, they also produce some very interesting still wines as well. In their chalky, high altitude vineyards (above 2,400 feet for their highest vines, among the highest in the Penedès D.O.), Xarel-lo, Macabeo, Parellada, Chardonnay and Pinot Noir thrive and pick up an incredible minerality, which makes these wines wonderfully distinctive and very exciting to drink.
_________________________________________________________________________
Follow me on Twitter, Facebook, Instagram, Vivino and Delectable, for all things wine. As a wino with latent foodie tendencies, you'll also find food and wine pairings, and food related stuff! Become a fan and join ENOFYLZ Wine Blog on Facebook. Cheers! This article is original to ENOFYLZ Wine Blog.com. Copyright 2016 ENOFYLZ Wine Blog. All rights reserved.