Wine Pairing Weekend is a monthly collaborative event for wine/food bloggers started by David Crowley of Cooking Chat. It's a great way to find food and wine pairings that work (or learn from the ones that don't); along with tips on how to create your own food and wine pairing magic. Cindy Lowe Rynning  of Grape Experiences  is hosting this month's "#winePW  theme which is "Sparkling Wine and Festive Holiday Dishes" We were asked to try a favorite or new-to-you sparkling wine and pair it with a festive recipe that will be perfect for holiday entertaining or cozy nights in front of the fireplace.
I was headed down the path of preparing a dish to pair with my sparkling wine.
But then two things came to mind:
First, sparkling wine is, arguably the most food friendly wine there is in my book.  I believe that.  I preach that (Five Most Food Friendly Wines and 12Most Food Friendly Wines).
Sparkling wine isn't just for toasts and appetizers. Drink it throughout a meal…from appetizers to dessert I say!
And secondly I had a flashback to last year when I spent a week in Champagne on a media trip.  Essentially, I didn't have a drop of still wines for either lunch or dinner for a week!  
Inspired by my week in Champagne, I decided to prepare a three-course meal and pair it with one of my favorite California sparkling wines from Iron Horse Vineyards.
On My Plate
Here's what was on the menu for my easy three-course meal:
Salad – Asian Lemon Ginger Sesame Chopped Salad with Smoked Turkey
Dessert – Assorted Macarons
For the salad, I picked up an Asian Chopped Salad from my local grocery store and swapped out the dressing for the utterly delicious Organic Lemon Ginger Sesame Dressing and Marinade.
My main dish was a light and healthy, but creamy "alfredo" like pasta dish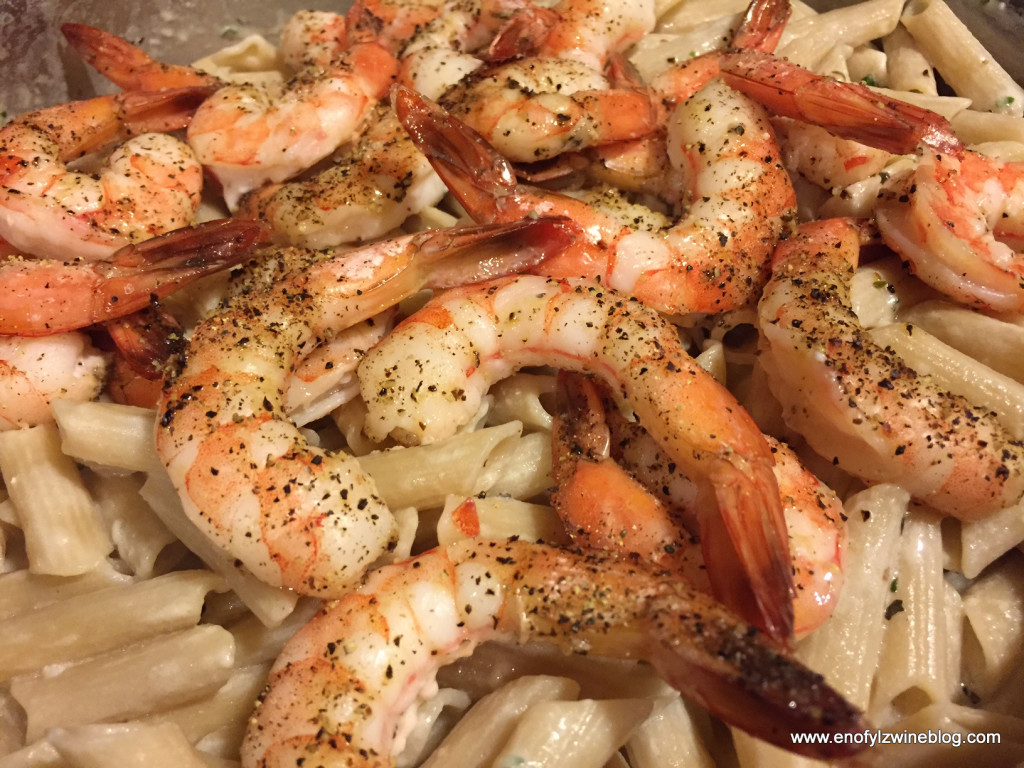 According to author, Sommer of A Spicy Perspective…I'm sharing my alfredo-like lemon cream sauce today, that incorporates less than half the parmesan cheese of normal alfredo sauce, low-fat milk instead of cream, fresh lemon and herbs, and a secret ingredient.
Adding just a touch of low-fat cream cheese, know as Neufchatel, helps to thicken the sauce so you get the same luxurious feel as a heavier cream sauce, yet with only a fraction of the fat and calories.
The recipe turned out quite well.  I'll definitely be making it again!
For dessert I picked up an assortment of macarons from Sweet Orchid  – a local Gelateria, Patisserie, and Cafe:
Lemon Cream
Taro
Pistachio
Mango-Passion
Sesame
Chocolate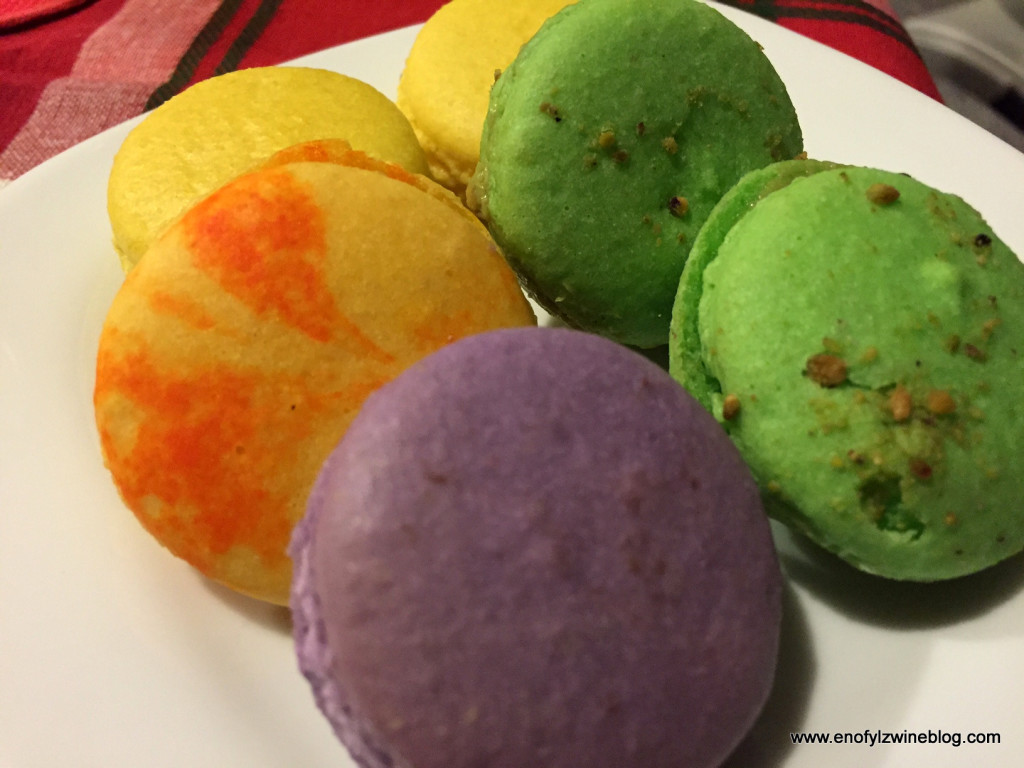 In My Glass
As good fortune would have it, I had a bottle of 2007 Iron Horse Vineyards Classic Brut in my refrigerator.  Iron Horse is a Sonoma County favorite of my wife and I.  We've tried a variety of both their sparkling and still wines. But the wine we purchase every visit is Vintage Classic Brut.  Part of the reason we enjoy the wine so much is because of the Green Valley terroir. To my palate it always shows an appealing minerality that I appreciate and enjoy in both their sparkling and still wines.
It was rated 93 pts by Wine Spectator and was #74 Wine Spectator Top 100 of 2012
My tasting notes follow:
Very pale yellow with abundant stream of tiny bubbles with roast hazel nut, pear mixed citrus, spice aromas, and a hint of wet stone aromas .On the palate it approaches full bodied and shows a cream mousse with pear, raspberry, mandarin orange, lemon, and a kiss of spice aromas with an appealing vein of minerality . Long finish. A blend of 75 % Pinot Noir, and 25% Chardonnay; Aged four years on lees. Outstanding – 90-91pts
The Pairings
The Iron Horse paired beautifully with all three courses! The citrus in the salad dressing, as well as the Lemon Cream Sauce in the pasta were both accentuated by the citrus in the Iron Horse.  The Iron Horse made the food taste better and vice-versa. And the weight and the texture of the wine complemented each course of the meal.  The wine also had enough residual sugar to be a very good pairing with all the macarons.  But it paired especially well the the lemon, mango-passion, and taro macarons. It was even a very good pairing with the chocolate macarons!
What I especially appreciate about pairing sparkling wine with a wide variety of foods is that they take much of the thinking out of the pairing of food and wine because they're so versatile at the table.  Especially with the healthier fare we prefer, such as a wide variety of vegetables, chicken and fish.
For example, the only real thought I put into my pairing was featuring citrus based dishes, picking a dessert that wasn't overly sweet, and selecting a great brut sparking wine (probably the most food friendly of sparkling wines) over other options such as extra-brut, extra-dry or demi-sec.
I hope you'll go beyond limiting sparkling wines to toast and appetizers and give pairing it throughout the meal a try! 
About Iron Horse Vineyards
From the winery…Iron Horse is one of Sonoma County's most beautiful, small, independent, estate, family-owned wineries.It is located in cool, foggy Green Valley. The founding partners, Audrey and Barry Sterling first saw it in the pouring rain in February, 1976. Driving down Ross Station Road, they were sure they were lost until they crested the knoll and viewed 300 acres of gentle rolling hills, looking like Camelot. Incurable romantics with extraordinary vision, they bought the property in just two weeks.
A pioneer in the Green Valley appellation within the Russian River Valley of Sonoma County, the Iron Horse family is building a legacy of prestige sparkling wines and estate bottled Chardonnay and Pinot Noir.
Iron Horse is renowned for its Sparkling Wines, which have been served at the White House for five consecutive Presidential Administrations, beginning with the historic Reagan-Gorbachev Summit Meetings ending the Cold War.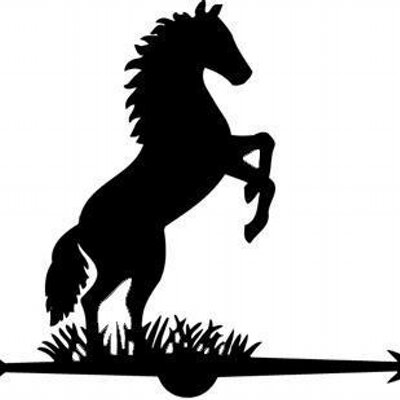 The winery produces a limited production, vintage Blanc de Blancs, called Ocean Reserve, in partnership with National Geographic. The winery contributes $4 for each bottle sold to establish Marine Protected Areas and reduce over fishing around the globe.
Iron Horse Chardonnay is a signature Green Valley region wine. Pinot Noir is the winery's rising star.
Iron Horse has been named an American icon in "Icons of the American Market Place" published by Random House.
The estate was named after a railroad stop, which crossed the property in the 1890s. Rodney Strong rediscovered it as a vineyard site in 1970, planting the original 55 acres of Chardonnay and 55 acres of Pinot Noir.
The logo, the rampant horse on a weather vane, came from a 19th century weathervane unearthed during construction. The first vintage of Estate Chardonnay was produced in 1978. 1979 marked the first vintage of Estate Pinot Noir and the official opening of the winery. The first Sparkling Wines were vintage 1980.
For more info check their website!
Check out the other creative and delicious sparkling wine and food pairing my fellow #winePW are sharing today!
Join our live Twitter chat on Saturday, December 12, from 8 a.m. to 9 a.m. , Pacific Time and use the hashtag #winePW. This will be a great chance to ask your sparkling wine and holiday pairings questions and share what you already know. If you're reading after December 12, consider joining us for #winePW on January 9th when we will chat about "New Year – Try Something New", hosted by yours truly!
_________________________________________________________________________
Follow me on Twitter, Facebook, Instagram, Vivino and Delectable, for all things wine. As a wino with latent foodie tendencies, you'll also find food and wine pairings, and food related stuff! Become a fan and join ENOFYLZ Wine Blog on Facebook. Cheers! This article is original to ENOFYLZ Wine Blog.com. Copyright 2015 ENOFYLZ Wine Blog. All rights reserved.