Earlier this month, myself and other select wine writers participated in a virtual wine tasting on Twitter – the Villa Maria ("VM:") "First Sip of Fall"  Pinot Noir tasting.  
The tasting featured VM hosts Helen Morrison, Senior Marlborough Winemaker and Josh Hammond, Marlborough Winemaker, along with wine expert and social media maven Nanette Eaton of Wine Harlots (www.wineharlots.com).
New Zealand is most renown for their Sauvignon Blanc. And I've participated in a couple of other VM virtual tastings that featured their Sauvignon Blanc (wines I highly recommend by the way). But Zealand is more than Sauvignon Blanc!
Its made quite a reputation for itself with Pinot Noir as well.  In fact, what feels like a few years ago, I recall New Zealand winning a Pinot Noir shootout of some sort over California, Oregon and Burgundy.  That caught my attention.  And I've been looking to try New Zealand Pinot Noir ever since.
But I'd never gotten around to it…until now. So it was with great anticipation I participated in this event.
The VM wines were a great introduction to New Zealand Pinot Noir!  What I appreciated about both is that they showed wonderful fruit while maintaining the varietal character.  In other words, they tasted like Pinot Noir should tasted.  I don't know about you, but most of the under $30 Pinot Noir I've had, didn't particularly taste like Pinot.
Furthermore, both offered tremendous value at their respective price points.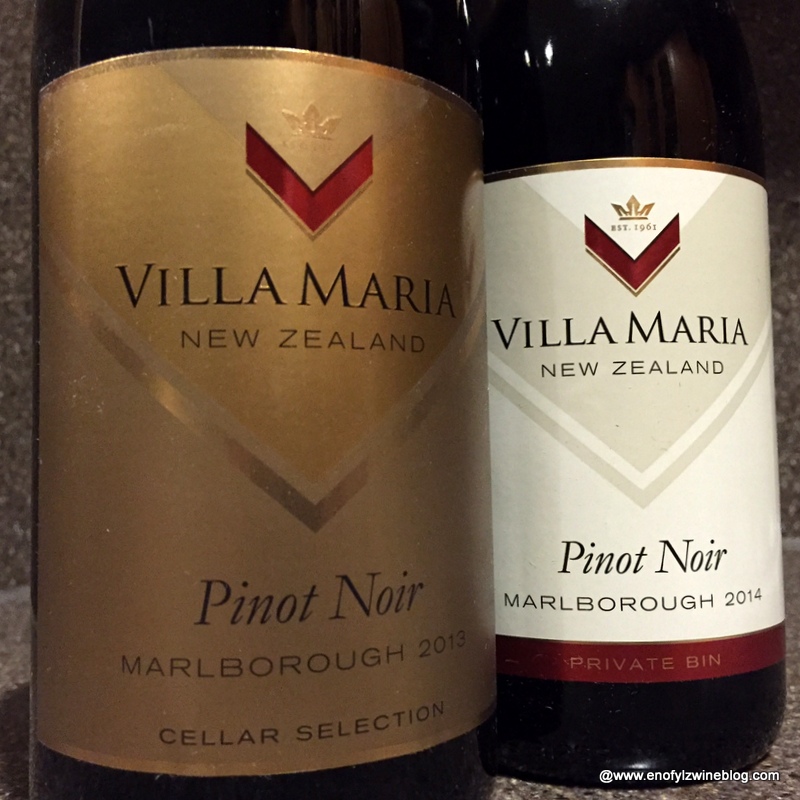 My tasting notes on the wines follow:
2014 Villa Maria Pinot Noir Private Bin – New Zealand, South Island, Marlborough
Ruby color with subtle red berry, earth, and black tea aromas. On the palate, it's light-bodied, fresh and well crafted with an appealing smooth texture and well-integrated tannins, and a hint of minerality. It shows cherry, raspberry, a bit of pomegranate,and spice flavors. Retail $17. Your under $30 Pinot Noir search is over. This wine over-delivers for the price. Recommended!
2013 Villa Maria Pinot Noir Cellar Selection – New Zealand, South Island, Marlborough
Dark ruby color with aromatic, cherry, red plum, pomegranate, earth and spice aromas. On the palate it's light-bodied, fresh and elegant with a supple texture and well integrated soft tannins. It boasts focused cherry, plum, pomegranate, cola, mineral and spice flavors complemented by an appealing savory character. Long finish. 13.5% ABV $25 Retail. Another high quality-price ratio gem. Highly Recommended!
My search for a very good to outstanding Pinot Noir is over thanks to Villa Maria!
About Villa Maria
The Villa Maria story is one of absolute passion. Each wine is crafted in the unique, fruit‐driven style of New Zealand, showcasing the very best of the country's distinct wine regions. Villa Maria sources grapes from New Zealand's premium grape growing regions, including Marlborough and Hawkes Bay, and produces wines in state‐of‐the‐art winemaking facilities in Auckland and Marlborough. The winery is family owned and stands as an icon of superior quality and innovation in New Zealand winemaking. Villa Maria was also the first wine company in New Zealand to declare the winery a "cork‐free zone," sealing all wines from the 2001 vintage onwards with a screwcap to ensure quality in every bottle. Dedicated to minimizing environmental impact, Villa Maria has pioneered sustainable viticulture and winemaking since the 1990s, and is one of the very few wineries that have acquired four certifications as proof of the ongoing commitment. In 2015, Drinks International named Villa Maria the most admired wine brand in New Zealand and fourth most admired wine brand in the world.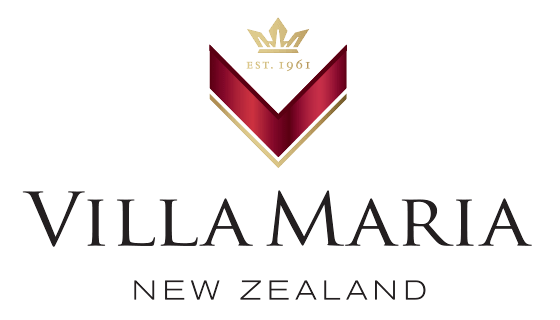 In 1961, at just 21 years of age, George leased five acres of land from his father in Mangere, Auckland and started off with just an acre of vines. He harvested his first grapes in 1962 and made his first wine under the name Villa Maria.
Throughout the 1960s Villa Maria was a one-man band, with George's wife, Gail, supporting him in his venture. He made dry red and white wines, sourcing grapes from the greater Auckland regions. In the early 1970s he started to employ staff and the company began to expand rapidly.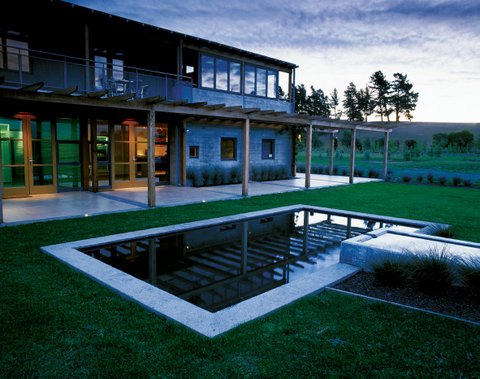 Today, Villa Maria employs more than 250 permanent staff and exports wine to over 50 countries worldwide.
Visit the Villa Maria web site to see their entire portfolio of wines, learn more about the winery and see where to find their wines near you.
Disclosure of Material Connection:  I received these wines free from Ste Michelle Wine Estates and Villa Maria as part of the "First Sip of Fall"  Pinot Noir Twitter Tasting. I was not required to write a positive review and the opinions I have expressed are entirely my own
_________________________________________________________________________
Follow me on Twitter, Facebook, Instagram, Vivino and Delectable, for all things wine. As a wino with latent foodie tendencies, you'll also find food and wine pairings, and food related stuff! Become a fan and join ENOFYLZ Wine Blog on Facebook. Cheers! This article is original to ENOFYLZ Wine Blog.com. Copyright2015 ENOFYLZ Wine Blog. All rights reserved.