I don't know about you, but I always look forward to turning the page on a new year!  It always feels like a "fresh start" for me on many levels.  Not only is it a time for me to recommit to various goals, it's also a time for me to look ahead and do some planning, especially when comes to various wine events.  And at the top of my list every year, is the annual Zinfandel Experience held in January. This year's event is being held January 29th through 31st in San Francisco.
I have a soft spot in my heart for Zinfandel.  Not only was a Zinfandel was my "epiphany" wine, it's also the quintessential California grape variety.
My palate has evolved since that epiphany wine oh so many years ago, but I feel like Zinfandel has also evolved.  It's been interesting to experience the evolution of Zinfandel, and attending this event the last several years, with its diverse selection of wines and styles from renowned and emerging producers alike, has made me appreciate the evolution all the more.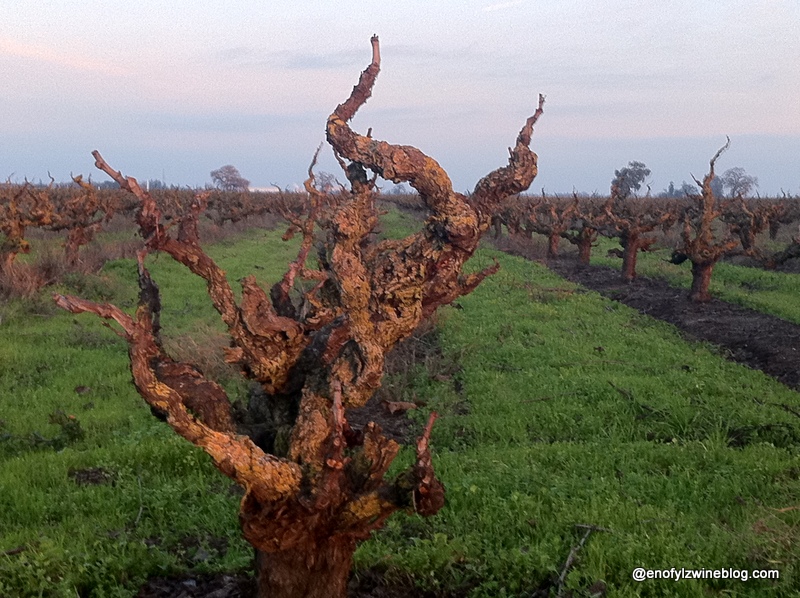 Attracting Zinfandel lovers from around the world, the Zinfandel Advocates and Producers ("ZAP"), Zinfandel Experience is celebrating its 24th anniversary.  It's the largest single varietal tasting of its kind, bringing together top winemakers and wine enthusiasts to celebrate America's grape.
Set at both the historic Presidio overlooking the San Francisco Bay and the iconic Four Seasons Hotel San Francisco, there are four festive celebratory events over three days.
Epicuria — Thursday, January 29 from 6pm to 8:30pm at the Golden Gate Club in SF's Presidio
Love Zinfandel, but looking to expand your repertoire beyond Zinfandel and BBQ?  Epicuria is wonderful opportunity to sample a diverse and creative selection of small bites.  And don't let the "small bites" thing fool you.  You'll leave with a full belly and a smile. There will be over 30 winery and restaurants combinations.  One of my favorite unexpectedly good pairing from this event in the past was Zinfandel paired Smoked Ahi Tuna!
Flights! Forums of Flavor — Friday, January 30 from 10:30am to 1pm at the Four Seasons Hotel in SF
Flights is a seated tasting seminar featuring 15 highly allocated, limited production Zinfandels.  It's a great opportunity to learn insights from the experts and experience the range, depth and character of the wines. ZAP will once again partner with the Historic Vineyard Society to present wines from exceptional old Zinfandel vineyards. Three flights of five wine from   Contra Costa County, Amador County and Dry Creek Valley will be presented.  This event always sells out, so get your tickets sooner rather than later!
Winemakers' Dinner, Reception and Auction — Friday, January 30 from 5:30pm to 10pm at the Four Seasons Hotel 
The theme for this years reception, dinner and auction is Mad Men. The reception will feature winemakers 'pouring it big' with magnums and reserve offerings. You'll experience an intimate dinner hosted by celebrities of the wine world and a customized menu that boasts the best in farm-to-table cuisine. The live and silent auctions will feature one-of-a-kind lots, rare bottles, winery experiences and so much more, with proceeds benefiting ZAP's programming, education and Heritage Projects.
The Tasting — Saturday, January 31 from 11am to 5pm at The Presidio 
The centerpiece of the 2015 Zinfandel Experience is The Tasting.  There will be over 100 wineries pouring! It's an opportunity for wine lovers engage in personal conversations with winemakers while exploring the flavors of Zinfandel blends, single vineyards and old vine Zinfandels.  If  you're feeling wine-geekish, check out the complimentary Sommelier & Winemaker Terroir Workshops. There you'll get to experience Zinfandel from the perspective of sommeliers.  Holders of VIP and All-Day tickets will also get to try barrel samples and reserve wines.
For tickets and/or more information, check out the Zinfandel Experience website.
Remember, in order to maximize your enjoyment and learning at public tastings:
Wear dark, comfortable clothes
Hydrate
Spit
Skip the perfume and cologne
Hope to see you there!
_________________________________________________________________
Martin Redmond is a Financial Executive by day, and a certified wine geek with latent foodie tendencies the rest of the time. In addition to the wine lifestyle and food he enjoys family, fitness and traveling. He likes to get thoughts of wine off his mind by sharing experiences on his ENOFYLZ Wine blog, which features wine reviews, wine country travel, and wine and food pairings.
Follow me on Twitter @martindredmond for all things wine, and since I'm a wino, with latent foodie tendencies, you'll also find food and wine pairings, and food related stuff! Become a fan and join ENOFYLZ Wine Blog on Facebook. Cheers! This article is original to ENOFYLZ Wine Blog.com. Copyright 2015 ENOFYLZ Wine Blog. All rights reserved.