The single largest tasting of California wines in the world…
Wrap your mind around that.  Better yet, grab a glass and seize the opportunity!
The Family Winemakers of California ("FWC") is hosting the 24th Annual Trade and Consumer Tasting on Sunday, August 17th. in San Mateo, California
Family Winemakers of California, is the trade advocate for California's "small family" wineries (although behemoth wineries like Kendall Jackson and Gallo are also considered "family wineries", most of the wineries are smaller family run wineries ).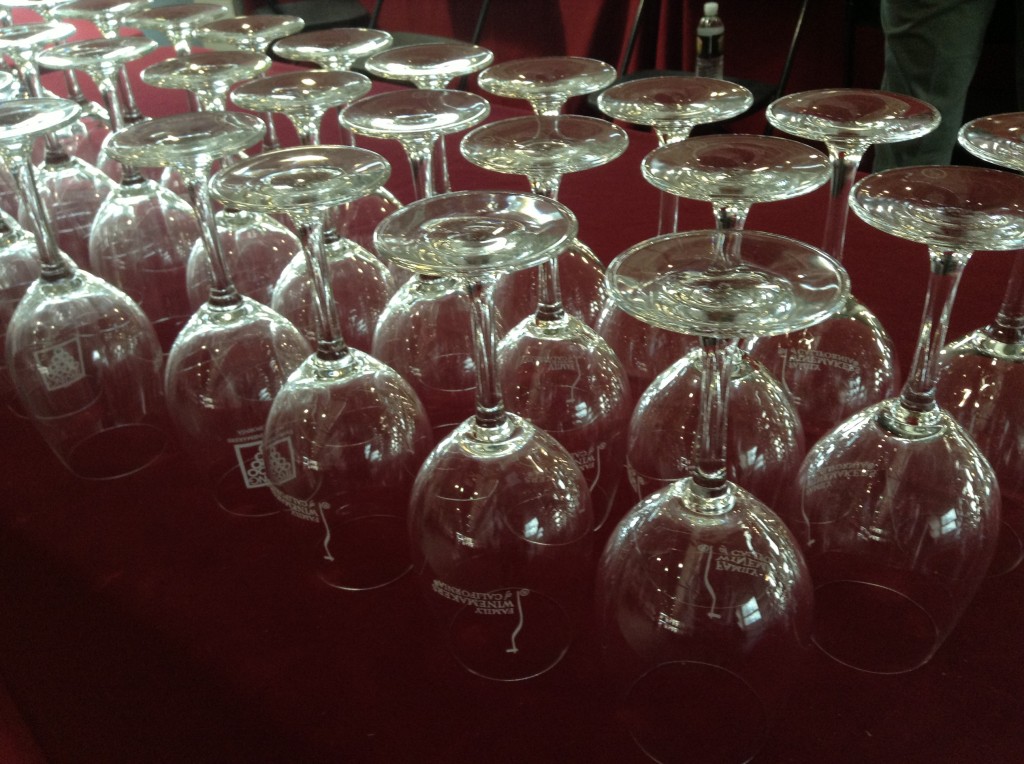 This is one my favorite big wine-tasting events because it's a chance to taste so many different types and styles of wines from throughout California diverse wine regions, from so many producers, large and small, well-founded and new kids on the block.
And you know how sometimes you can't quite make up your mind between one wine or another, and wish you could taste them back to back?  
Now you can.  In a big way!
Unlimited access to 175+ wineries from 20+ California appellations pouring over 35 varietals and 750 different wines.  This well-respected tasting is a once-a-year opportunity to tour and taste California's wine country under one place.
Here's a list of participating wineries.  And FWC provides a helpful "Varietal Map Search" tool whereby you can pick which type of wine you're interested in tasting, and it'll indicate which wineries are pouring that type of wine  At a huge tasting like this it helps to have a plan of some sort in order because one simply can't taste all the wines available. For example, last year, I focused on Grenache.
After 23 years of being held in San Francisco, this year's tasting will be held in San Mateo. And they are more ticket options available than ever too, including what looks to be a fascinating special seminar with Master Sommelier Evan Goldstein entitles; "Not the Usual Suspects: Unexpected Wines from Expected Places/Producers and Expected Wines from Unexpected Places/Producers," that features a blind tasting of eight different California wines from across the state that go against the grain.
2014 Family Winemakers Public Tasting
Sunday August 17th, 3:00 PM until 6:00 PM
San Mateo Event Center
1346 Saratoga Dr.
San Mateo, CA 94403
To redeem 10% off registration to the consumer tasting simply enter the code ENOFLYZ when registering here.
Remember, in order to maximize your enjoyment and learning at public tastings:
Wear dark, comfortable clothes
Hydrate
Spit
Skip the perfume and cologne
Hope to see you there!
__________________________________________________________________
Martin Redmond is a Financial Executive by day, and a certified wine geek with latent foodie tendencies the rest of the time. In addition to the wine lifestyle and food he enjoys family, fitness and traveling. He likes to get thoughts of wine off his mind by sharing experiences on his ENOFYLZ Wine blog, which features wine reviews, wine country travel, and wine and food pairings.
Follow me on Twitter @martindredmond for all things wine, and since I'm a wino, with latent foodie tendencies, you'll also find food and wine pairings, and food related stuff! Become a fan and join ENOFYLZ Wine Blog on Facebook. Cheers!
This article is original to ENOFYLZ Wine Blog.com. Copyright 2014 ENOFYLZ Wine Blog. All rights reserved.