The Winery
Big Basin Vineyards is a family owned and operated winery. Founder Bradley Brown is Winemaker and Proprietor (and Vineyard Manager), while his sister Wendy Brown is co-owner and provides business management expertise.  The winery was founded in 1998 on a historic site in the Santa Cruz Mountains next to Big Basin Redwoods State Park.
The estate vineyards include Rattlesnake Rock (planted to Syrah), Old Corral Block (planted to Syrah in 2006) and the Homestead Block (planted in 2007 to Grenache, Roussanne and Syrah). They also source from other vineyards, like Monterey County's Coastview.
Big Basin produces Rhone Reds, Pinot Noir, Chardonnay, Roussanne, a dry Riesling and this Rosé.
Tasting is available at their beautiful Saratoga tasting room, and by appointment at their estate vineyard and winery.
We tasted through the lineup of wines, our last visit to the Saratoga tasting room.  The wines are sensational and we like downtown Saratoga where the tasting room is located.  I highly recommend visiting and/or acquiring the wines!
The Wine
The wine is a blend of  33% Grenache, 58% Syrah, and 9% Mourvedre
The beautiful label is the artwork of Matt Jones, and is entitled "Rhino Girl"
14.1% alcohol; Retail – $22; 7 barrels produced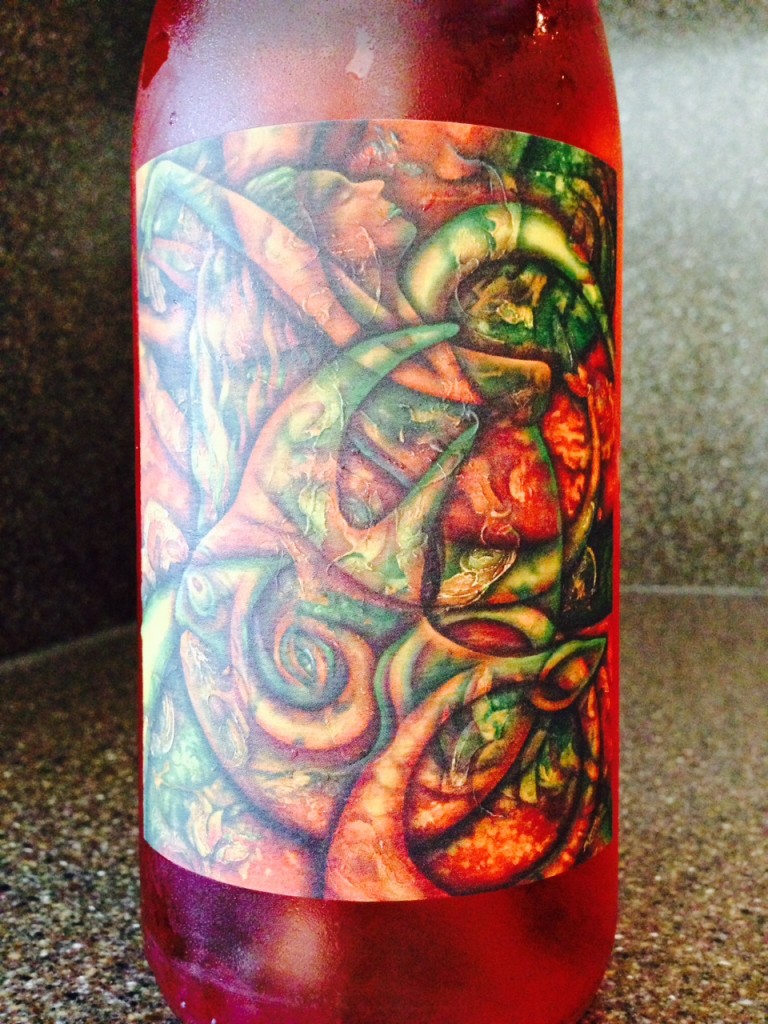 My tasting notes follow:
Vivid pink red color with cherry, strawberry, and wet stone aromas. On the palate it's medium-bodied, dry, fresh, and focused with strawberry, tart cherry flavors and an alluring minerality. Lengthy satisfying finish
Rating: A-:  
Pair with: Watermelon and Feta Salad, or Over the Top Mushroom Quiche
Sample purchased for review
Ratings Key:
(A+) – 95-100/Extraordinary
(A) – 92-95/Outstanding
(A-) – 89-91/Very Good to Outstanding
(B+) – 86-88/Very good
(B) – 80-85/Good
(C) – 70-79/Bleh
(D) – 50-69/#Fail
__________________________________________________________________
Martin Redmond is a Financial Executive by day, and a certified wine geek with latent foodie tendencies the rest of the time. In addition to the wine lifestyle and food he enjoys family, fitness and traveling. He likes to get thoughts of wine off his mind by sharing experiences on his ENOFYLZ Wine blog, which features wine reviews, wine country travel, and wine and food pairings.
Follow me on Twitter @martindredmond for all things wine, and since I'm a wino, with latent foodie tendencies, you'll also find food and wine pairings, and food related stuff! Become a fan and join ENOFYLZ Wine Blog on Facebook. Cheers!