Last weekend I attended the 17th Annual Rhone Rangers San Francisco Bay Area
Weekend Celebration of American Rhones" at The Craneway Pavilion, Ford Point, Richmond CA.  Rhone Rangers is a not-for-profit organization dedicated to promoting the Rhone varietal wines produced in the U.S.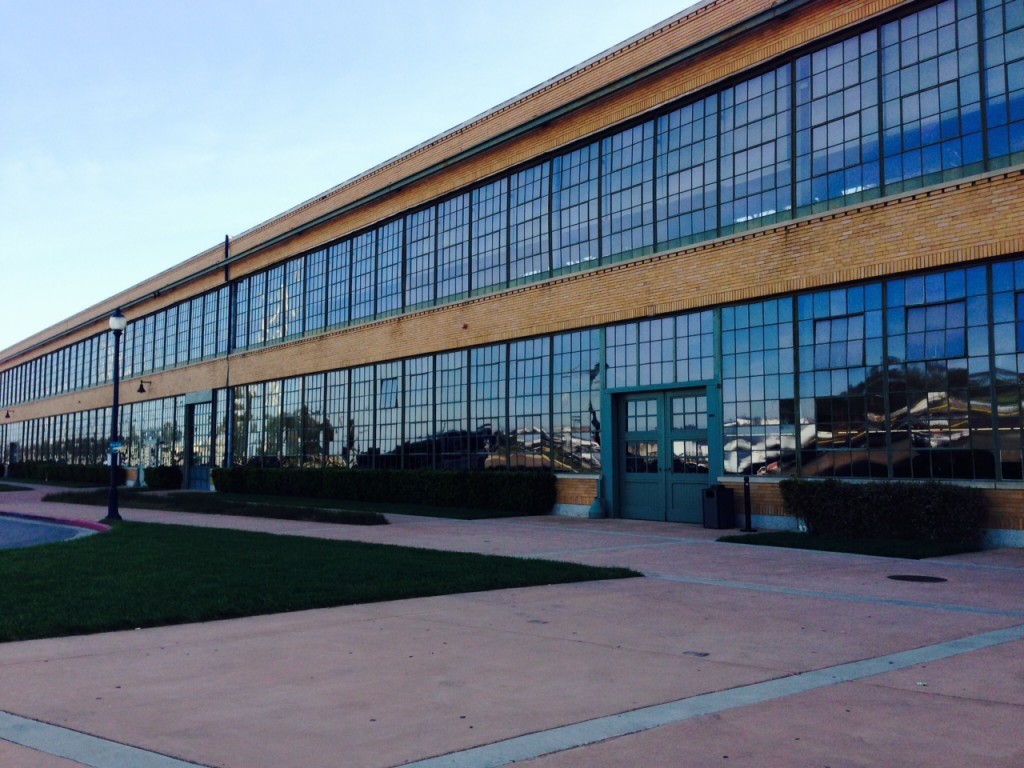 The two-day event featured a Winemaker Dinner on Saturday at The General's Residence, Fort Mason, San Francisco.  The evening began with a walk-around tasting reception featuring 16 wineries, followed by a four-course meal catered by the Girl & the Fig, and concluded with a live auction of wines and wine-country travel experiences with proceeds used to fund the Rhone Rangers Scholarship Fund. After dinner, Robert Haas, partner and founder, Tablas Creek Vineyard was awarded the Lifetime Achievement Award for his contribution to the American Rhone movement.
Sunday featured a  two course Seminar Series and the Grand Tasting. I attended both.
It was my first time attending the Seminar Series, which I found both informative and entertaining.  For great recap of the seminars check out  Elaine Chukan Brown's Hawk Wakawaka Wine Review's –  Drinking Small Production Rhone Wines: Rhone Rangers 2014, and Tasting Grenache with the Rhone Rangers.
And did I mention there was wine at the seminars?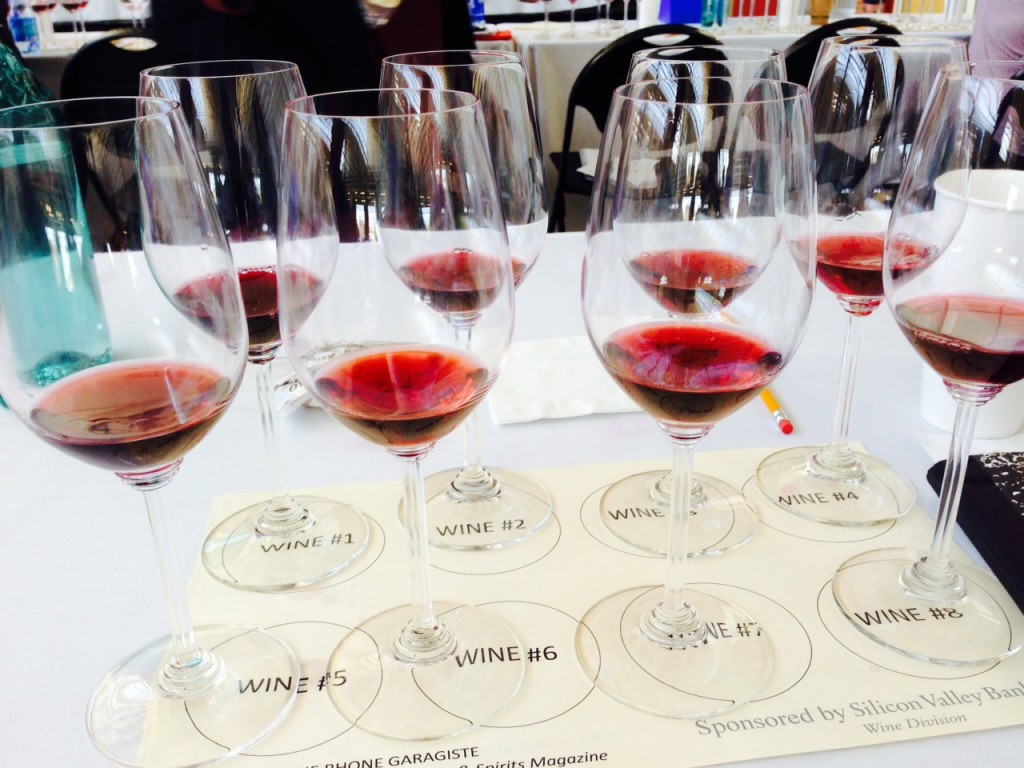 The Grand Tasting is the LARGEST Rhone tasting held in the US – 90 wineries (For a list of participating wineries-click here), and around 400 wines to try.
This year, the Grand Tasting moved from San Francisco to Point Richmond in the East Bay. I was thrilled with the new location.  Parking was plentiful and easily accessible for drivers.  But  what I really appreciated the new location is that was BART-able by taking the train to the El Cerrito del Norte BART station, the taking the free shuttle provided by Rhone Rangers to the venue.  Glorious views the Bay too!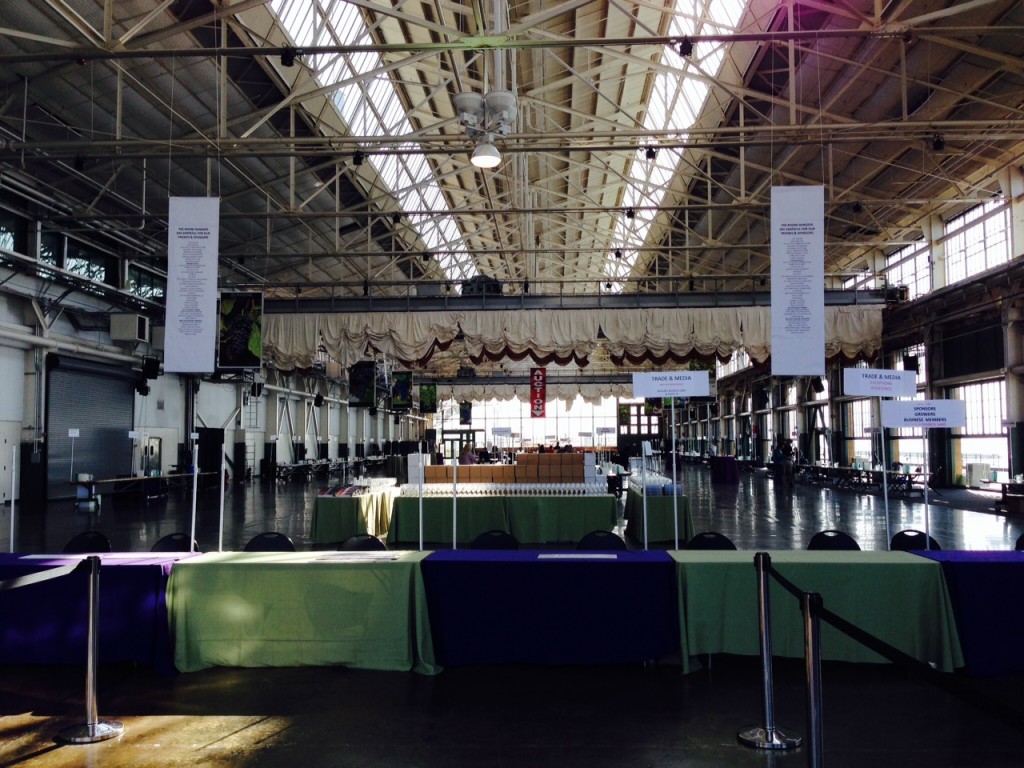 Grenache Deep-Dive
If there ever there is a time the vinous cliché "So many wines, so little time" is true, it's at a huge event like this!
Last year I focused on Rosé.  This year, I decided to do a deep dive on Grenache Noir ( as opposed to Grenache Blanc, which also seems to be gaining in popularity or Grenache Gris – a rare pinkish gray mutation of Grenache Noir)
Perhaps you …believe California wines can walk en pointe, evincing both power and delicacy.  At its best, Grenache here can do both with grace and charm. More than that: It can be a grape to reconcile those two often warring sets of taste. It rewards all who seek. It is a Rorschach test for flavor. – Jon Bonné
Why?  Well mostly because I dig Grenache.  It's vinified in a variety of styles.  It can be almost a Pinot Noir-ish wine or a big fat juicy wine.  And in its lighter iterations, it's a chillable red that is a versatile wine at the table – particularly in the Spring and Summer.
On to the wines I sniffed, sipped and  (mostly) spit!
Of the 33 Grenache I tasted, favorites I rated at least 90 points were:
2011 Qupé Grenache Sawyer Lindquist Vineyard – Central Coast, Edna Valley – Brilliant dark ruby color with appealing cherry, strawberry and floral aromas. On the palate, it's elegant and well structured with cherry, strawberry, and spice flavors. Long finish. 87% grenache and 13% Syrah $35
2011 Eric Kent Wine Cellars Grenache The Barrel Climber – Sonoma County, Sonoma Coast;  Perfumed cherry, pomegranate, spice and a hint of floral aromas. On the palate, it's medium-bodied, concentrated, a with a supple texture with soft well-integrated tannins and cherry, pomegranate, and spice flavors. Long finish. 91% Grenache from Greywacke Vineyard, and 9% Syrah from Las Madras Vineyard. $40
2010 Law Estate Wines Beguiling – Paso Robles; Ruby-violet color with raspberry, strawberry, spice and a hint of floral aromas. On the palate, its between light and medium-bodied, and balanced with surprising acidity and raspberry, strawberry, spice and mineral flavors. Lengthy finish. 94% Grenache, 6% Syrah $65
2010 Le Cuvier Winery Grenache, Single Vineyard (Barrel Sample) – Paso Robles; Ruby red color with aromatic strawberry, red currant, and dark cherry aromas. On the palate, it's medium bodied with wonderful acidity, and strawberry, red currant,  and brown spice flavors.  Long finish. – $50
2011 Carica Grenache Eaglepoint Ranch – Mendocino County; Light red color with appealing cherry, red currant, and spice aromas. On the palate, it approaches medium bodied, and is well-balanced and persistent with cherry, cranberry, and spice flavor. Lingering finish. $30
2011 McCay Cellars Grenache – Lodi; Ruby color with aromatic appealing spiced cherry, cranberry, and a bit of pepper aromas. On the palate, it's medium-bodied with medium acidity, and an appealing grip from soft tannins. It show cherry, cranberry, and spice flavors. Medium long finish. $32
Taster's Choice
After tasting through the available Grenache, it was time for what I call "Taster's Choice".
Yup..it's just what it sounds like.  I'm off "the clock", and on to whatever I strikes my fancy. After all, this is gathering of the best Rhone wines America has to offer, and I wasn't about to leave without tasting some other wines too!  I didn't have as much time as I'd like (time does truly fly when you're having fun), but I was tasted another to 25 or so wines after my Grenache deep dive.  Favorites  from my post-Grenache walk about that I rated at least 90 points were: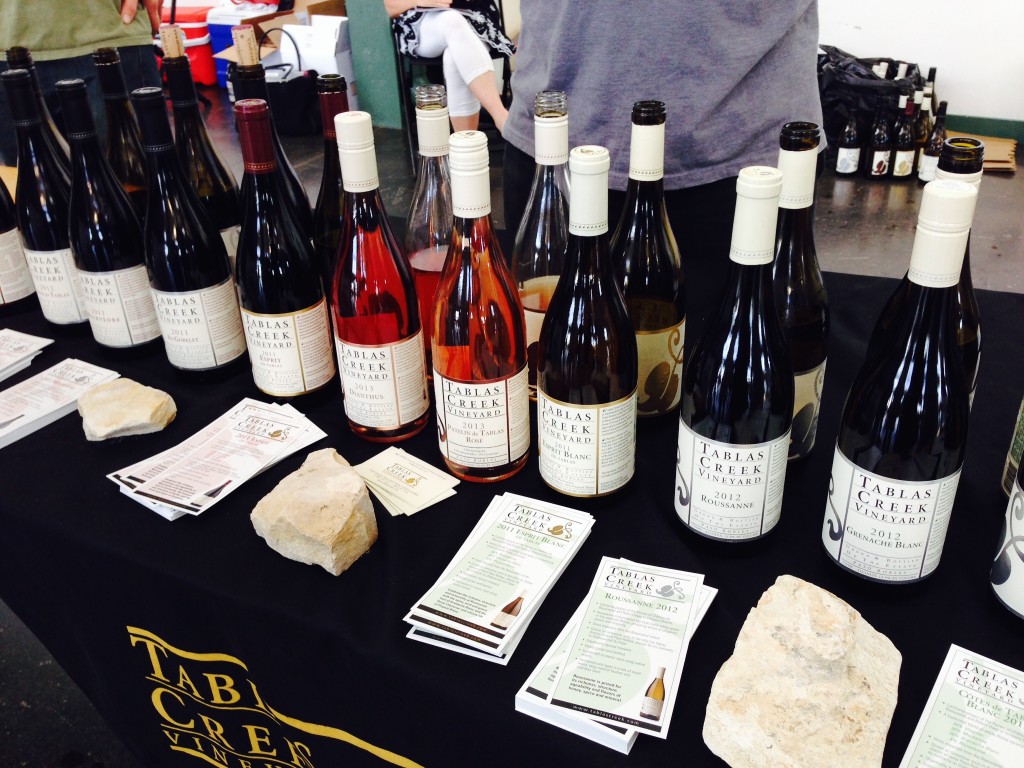 2011 Ridge Carignane Triangle – USA, California, Sonoma County
Dark ruby color with aromatic blackberry, black cherry raspberry, spice and a hint of roast meat aromas. On the palate, it's medium-bodied, and well structed with wonderful acidity. It shows focused mixed berry, black cherry, and spiced vanilla flavors. Lingering finish. $26
2011 Kukkula Noir – USA, California, Central Coast, Paso Robles
Dark ruby color with appealing black cherry, strawberry, black currant and white pepper aromas. On the palate, it's medium bodied, and fresh with dusty tannins. It shows black cherry, plum, black currant, with a bit of bittersweet chocolate flavors and a lingering finish. Blend of 86% Syrah 14% Counoise $45
2011 L'Aventure Estate Cuvée – USA, California, Central Coast, Paso Robles
Nearly opaque purple color with exuberant, layered cassis, spice, sandalwood, and spiced aromas. On the palate, it's rich and concentrated with lush mixed dark berry, and spice flavors, sweet tannins and a subtle mineral undertone. Long finish. Blend of 48% Syrah, 28% Cabernet Sauvignon and 24% Petit Verdot. $85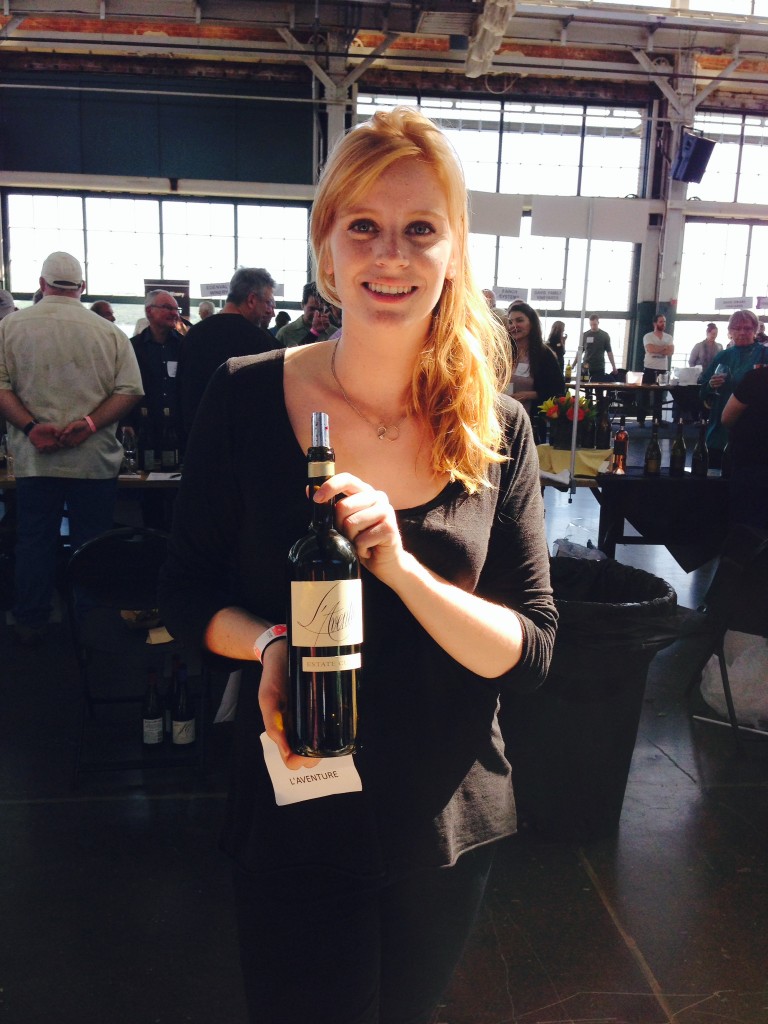 2010 Big Basin Vineyards Grizzly – Santa Cruz Mountains
Carmine color with expansive mixed berry, licorice, dried herb and pepper aromas. On the palate, it's medium-bodied and vibrant with dusty tannins and dark cherry, raspberry, plum, and spice flavors. Blend of 56% Grenache, 31% Syrah & 13% Mourvedre. $48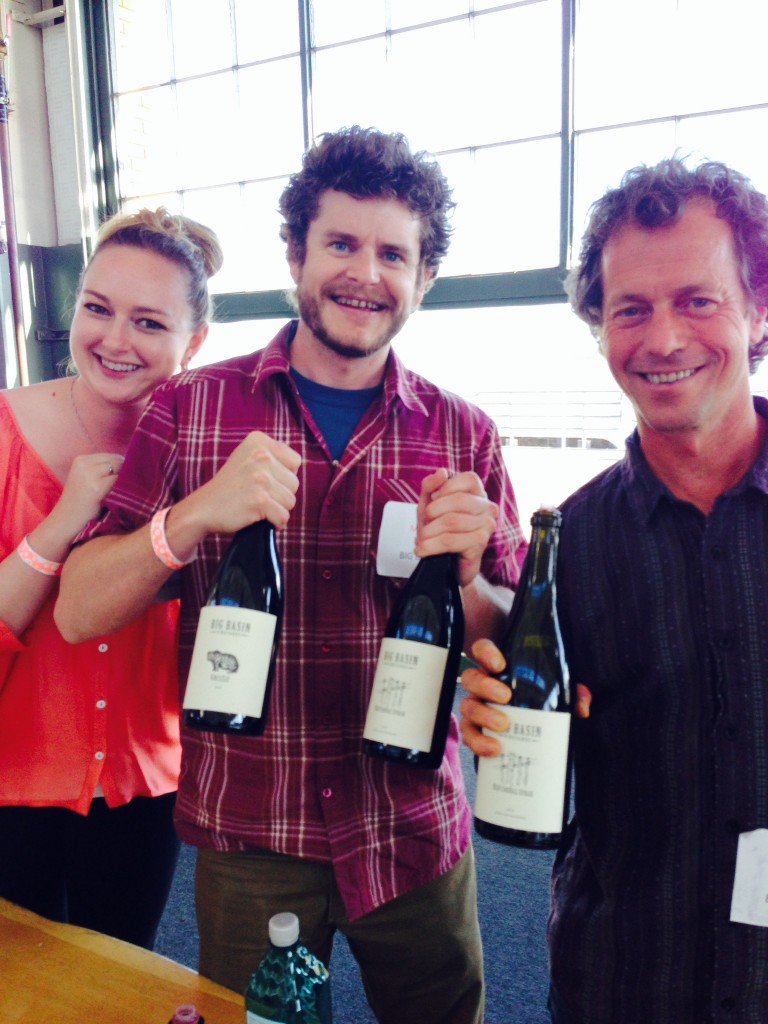 Miscellaneous Musings
I was a bit surprised at the prices of some of the Grenache.  In fact, the average price for the wines I tasted was $33.50.  I wonder if demand for Grenache is on the rise, and how well  those $35-$45 and up bottles are selling?
Coincidence that my three favorite Grenache were not 100% Grenache, but had some Syrah in the blend?  I think not.
At last year's Grand Tasting one was able to purchase wines on the spot.  It's convenient to have that option, and I took advantage of it and purchased a couple of bottles I liked.  We were unable to do that this year.  I'm sure it's a licensing issue. That's an opportunity for improvement for an otherwise awesome event.
The event seemed less crowded than last year. While that certainly made for (mostly) shorter lines and higher quality interaction with winery folk, if true, that would be a shame because this is such a great event.
Note to self – Plan to go to the Winemaker Dinner next year!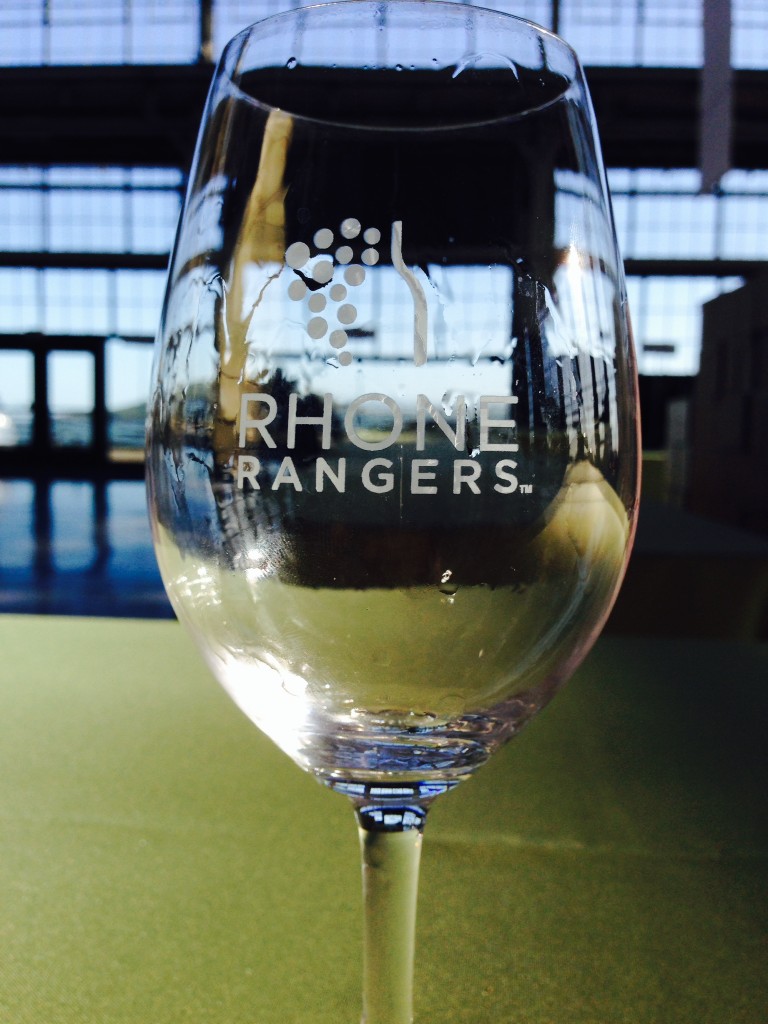 All in all, what a great event!  And if you're in L.A or Washington D.C., the Rhone Rangers will be riding into your town later this year!  
Related posts your might enjoy:
__________________________________________________________________
Martin Redmond is a Financial Executive by day, and a certified wine geek with latent foodie tendencies the rest of the time. In addition to the wine lifestyle and food he enjoys family, fitness and traveling. He likes to get thoughts of wine off his mind by sharing experiences on his ENOFYLZ Wine blog, which features wine reviews, wine country travel, and wine and food pairings.
Follow me on Twitter @martindredmond for all things wine, and since I'm a wino, with latent foodie tendencies, you'll also find food and wine pairings, and food related stuff! Become a fan and join ENOFYLZ Wine Blog on Facebook. Cheers!
This article is original to ENOFYLZ Wine Blog.com. Copyright 2014 ENOFYLZ Wine Blog. All rights reserved.
Spread the love!, Share this post