I attended the North Coast (California) Chapter of the  Rhone Rangers ("NCRR") tasting last month.  The tasting was held in Oakland, at Campovida's Taste of Place Oakland.
With the Rhone Rangers riding into the Bay Area next week, April 5-6 for the 17th Annual Rhone Rangers San Francisco Bay Area Weekend Celebration of American Rhones, I thought I'd share some of my favorites from the NCRR tasting.
The NCRR, a regional chapter of the Rhone Rangers, is dedicated to the education and promotion of Rhone varietals and Rhone blends to local trade, media, and consumers, and of the wineries in Napa, Sonoma, Lake & Mendocino counties as a top California region in the production of outstanding Rhone varietal grapes and wines. In other words…sure Paso's got the big rep for Rhone, but we get our Rhone on here in Nor Cal too! 
The NCRR puts on smaller, more focused events which provide the opportunity for more engagement with the wineries (more often than not it's the owner/winemaker behind the tables pouring).  Most of the NCRR member wineries are are small, family run operations, making very small lot of wine.
I loved the smaller scale and more intimate feel of this event, which was also well organized.  And the price was definitely right at $20 ( I attended as a media guest).  And what's a wine event without some food?  There was also delicious paella from Nora – Paella and Spanish Catering available for sale!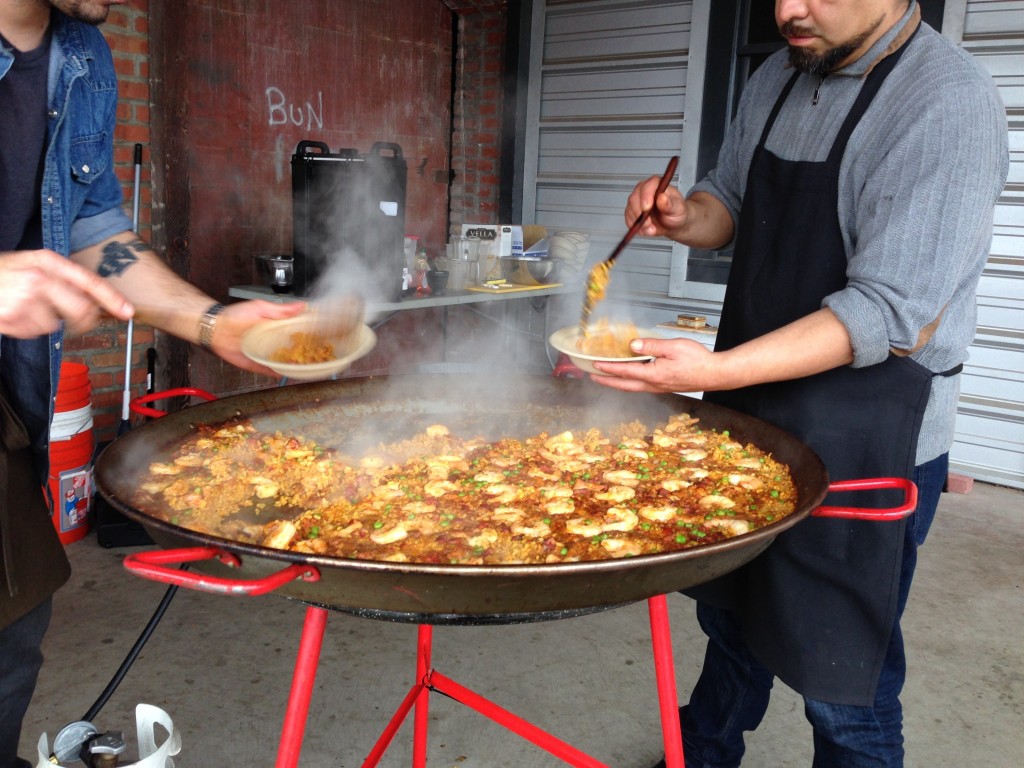 There were 12 wineries pouring at the event.  Half the wineries were from East Bay and are part of the East Bay Vintners Alliance, a guest sponsor of the event.  All attendees received a clipboard with up-to-date, detailed information about the wines being poured, which was quite helpful.  I tasted 45 wines.
My favorite wines (rated 90 points, or higher) from the tasting were:
 2006 Arrowood Syrah Saralee's Vineyard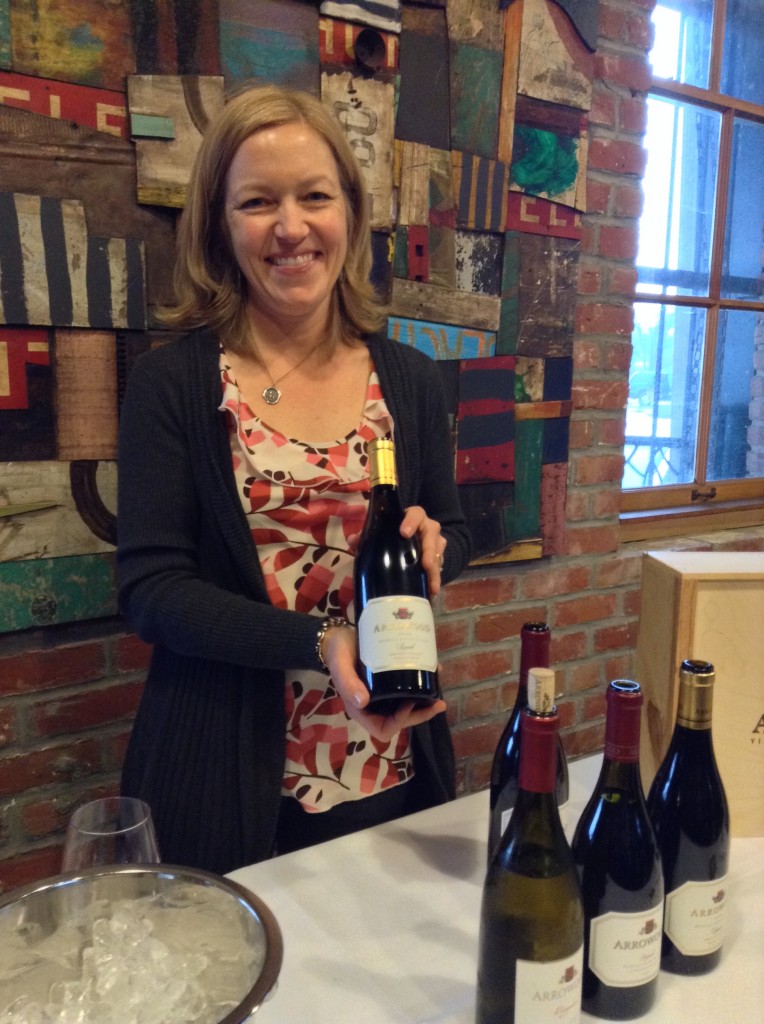 2011 Carica Wines Grenache, Eaglepoint Ranch
2012 Campovida Roussanne Bonofiglio Vineyards
2012 Campovida Campo di Blanca Riserva
2009 Cornerstone Cellars Syrah Stepping Stone
2011 Cornerstone Cellars Syrah Stepping Stone
2011 Eric Kent Wine Cellars Grenache The Barrel Climber
2010 JC Cellars Syrah Rockpile Vineyard
2009 Stage Left Cellars Petite Sirah
2010 Stage Left Cellars The ExPat
2011 Stark Viognier Damiano Vineyard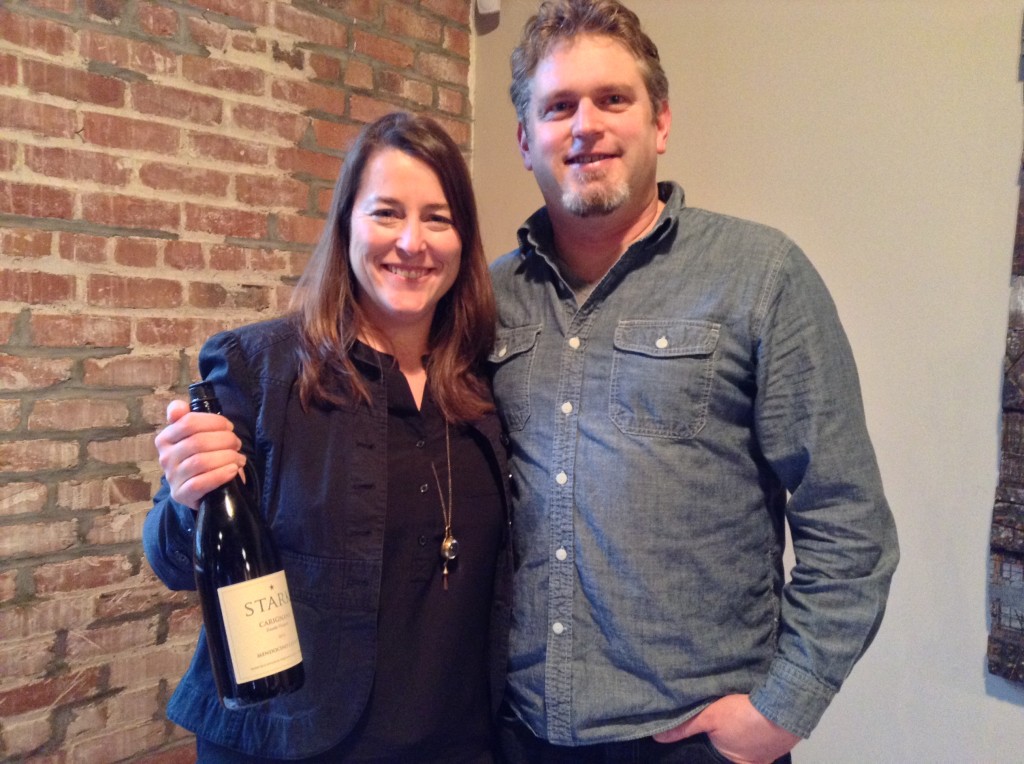 2012 Two Shepherds Grenache Blanc Saarloos Vineyard
2012 Two Shepherds Pastoral Blanc Saralee's Vineyard
2011 Two Shepherds Pastoral Rouge
2011 Two Shepherds Syrah | Mourvedre
2010 Urban Legend Grenache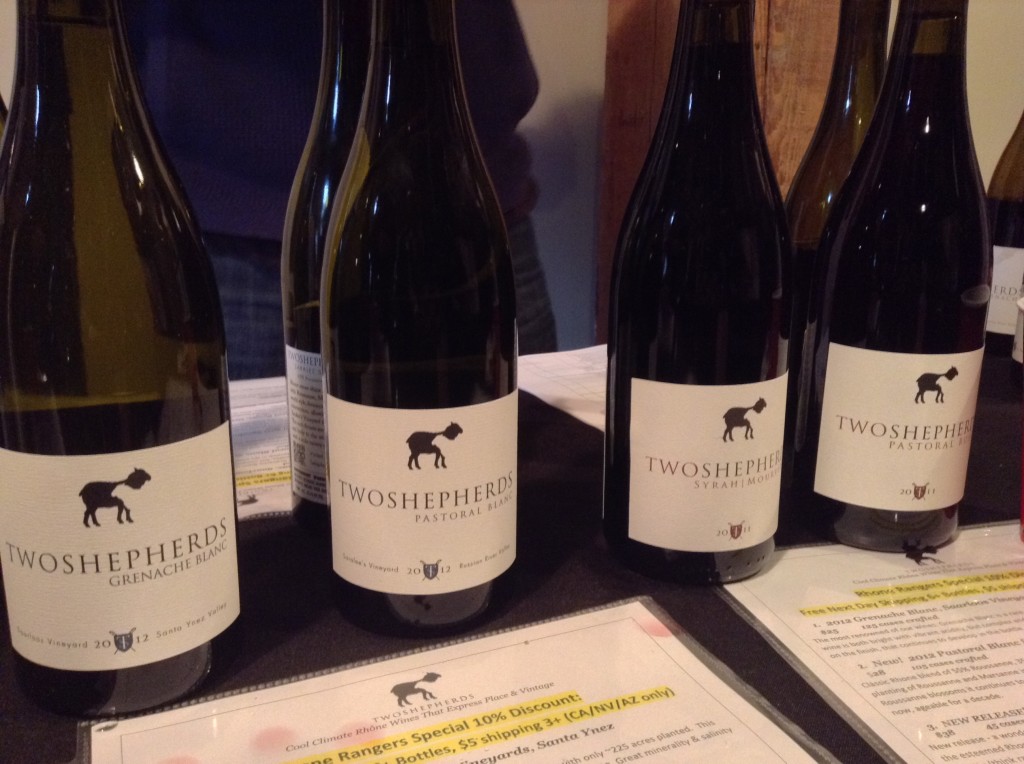 Part of what I really enjoy about events like this is that I get to try new to me producers.  Such was the case with Arrowood Vineyards and Winery, Eric Kent Cellars, and Stark Wine Co.  I also discovered that Urban Legend, a winery that I know for their fine Italian grape varietal wines like Barbera, and Teroldego has expanded their repertoire to include Rhone grape varieties. A very pleasant surprise indeed!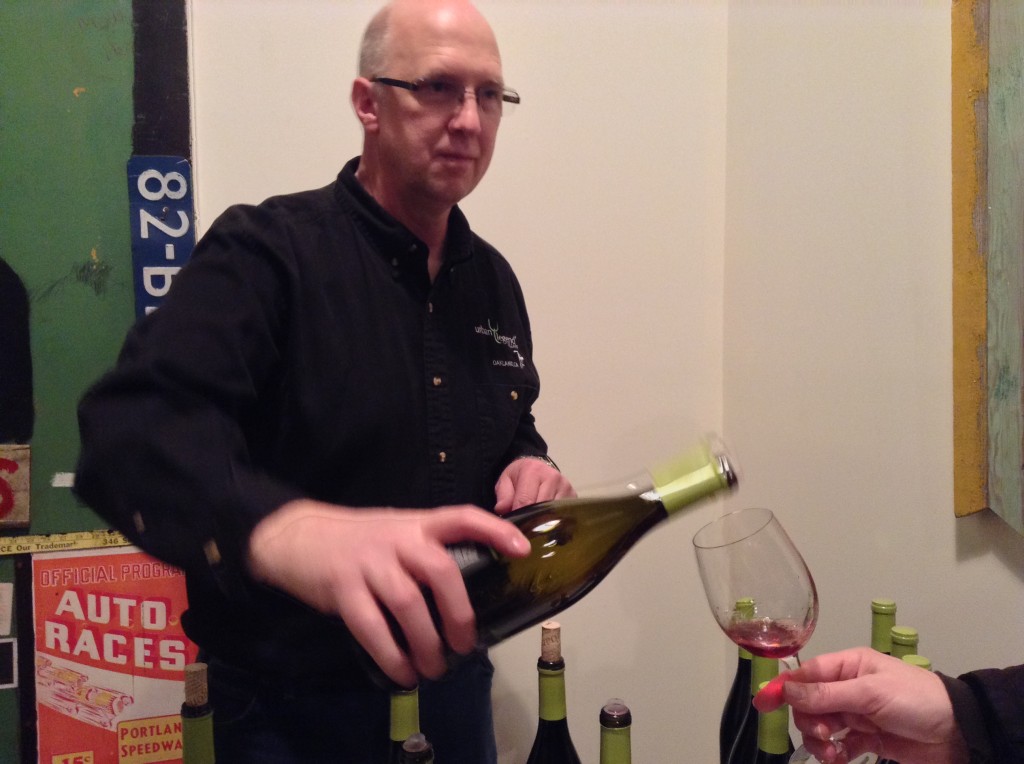 All attendees were asked to vote for their favorite wines of the day.  My favorite red was the 2011 Two Shepherds Pastoral Rouge. My favorite white was the 2012 Campovida Campo di Blanca – a blend of Marsanne, Roussanne and Viognier.
Be sure to check out the Rhone Rangers 17th Annual Rhone Rangers celebration next weekend.  It's a great chance to tasted over 400 wines (Glad I had a wee bit of a head start at the NCRR tasting!) from more than 100 wineries, including Viognier, Marsanne, Grenache Blanc, White Blends, Rosés, Syrah, Grenache, Red Blends and some Petite Sirah too!  The Grand Tasting will be at a new location, the world-class Craneway Pavillion, Fort Point Richmond.
Hope to see you at the big Rhone Rangers event next week!
Related posts you might enjoy:
__________________________________________________________________
Martin Redmond is a Financial Executive by day, and a certified wine geek with latent foodie tendencies the rest of the time. In addition to the wine lifestyle and food he enjoys family, fitness and traveling. He likes to get thoughts of wine off his mind by sharing experiences on his ENOFYLZ Wine blog, which features wine reviews, wine country travel, and wine and food pairings.
Follow me on Twitter @martindredmond for all things wine, and since I'm a wino, with latent foodie tendencies, you'll also find food and wine pairings, and food related stuff! Become a fan and join ENOFYLZ Wine Blog on Facebook. Cheers!
This article is original to ENOFYLZ Wine Blog.com. Copyright 2014 ENOFYLZ Wine Blog. All rights reserved.