Every Thursday I feature a wine I particularly enjoy, whether it's something new and different, is a great value, or from a producer worth checking out.  For this week, my Wine Of The Week is the 2010 New Clairvaux Vineyard Old Souls Block Petite Sirah
The Winery
The Abbey of New Clairvaux is the first Cistercian Monastery in the Americas to grow, vinify and bottle its own wine.  New Clairvaux is a community of Cistercian or "Trappist" monks that was founded in 1955 when the Abbey of Gethsemani in Kentucky sent a group to California to begin a new monastery to relieve overcrowding at the mother house. The monastery is located in Vina, California a small town of about 250 people in Tehama County.
Our order has a strong agricultural and wine making foundation dating back to the 12th century in Europe. Some of the finest vineyards in the world, such as Clos de Vougeot in Burgundy, France and Kloster Eberbach in the Rheingau, Germany have their roots in the Cistercian order. Our vision here at New Clairvaux is no less dedicated in creating a winery for the next 800 years.

New Clairvaux's land, history, and people make it an ideal site for 21st Century winemaking. Its Vina location is noted for its deep loam soils and mild climate, which enabled the site to blossom under the ownership of Peter Lassen during California's colonial days, and later as Leland Stanford's Great Vina Ranch, the world's largest vineyard, winery and distillery by 1890.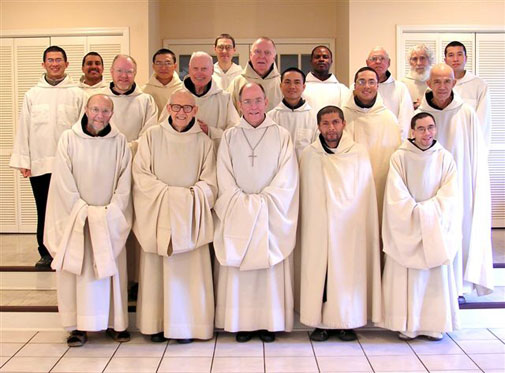 The estate vineyards consist of two blocks – the St. James vineyard, and the Poor Souls vineyard.
Aimée Sunseri, a fifth generation winemaker, is New Clairvaux's winemaker and vineyard manager for the Poor Soul block.   She has been an integral part of New Clairvaux Vineyard since rolling up her sleeves with their first plantings in 2000.   She graduated from the renown University of California at Davis with honors in Viticulture and Enology.  Her family's wineries her family's wineries are Nichelini Winery in St. Helena and Boeger Winery in Placerville. In addition to New Clairvaux, she continues to works as winemaker for the Nichelini Family Winery.  

The monastery began to sell its wine in 2005.
The Wine
The fruit for this wine was sourced from the Poor Souls vineyard (which is also planted to Barbera, and Trebbiano).  The vineyard was planted in 2000, although Leland Stanford has a vineyard on the property as far back as 1881.  In fact Stanford's winery building still stands on the grounds.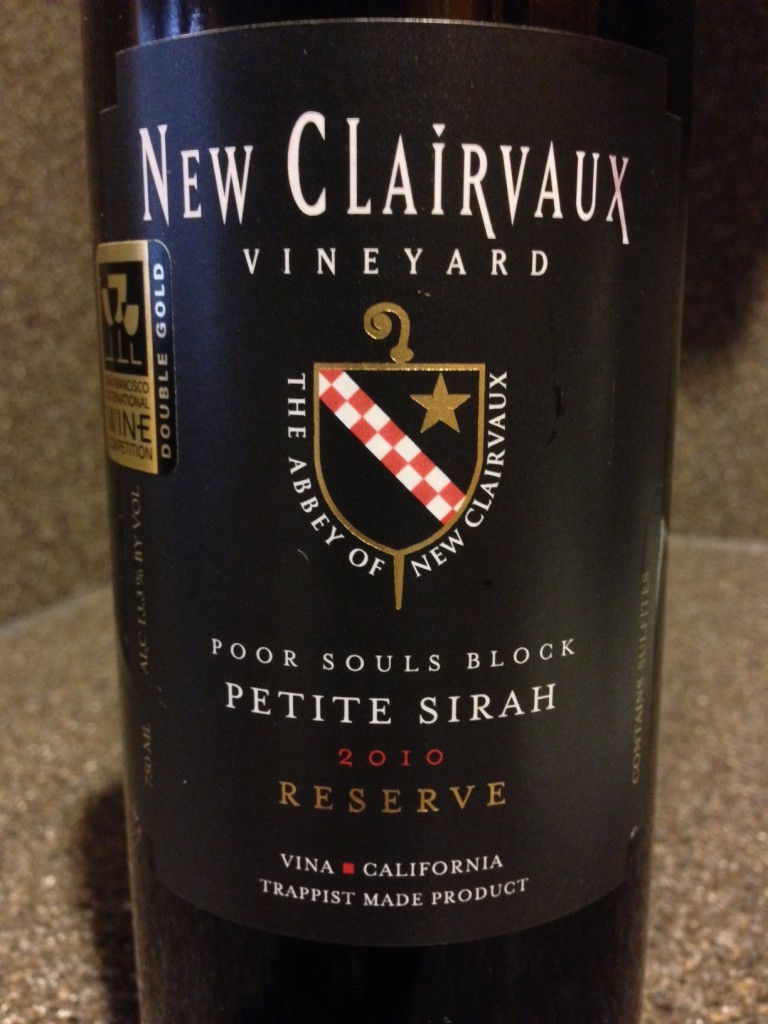 My tasting notes follow:
Nearly opaque violet color with black and red fruit and a bit of spice aromas. On the palate, it's smooth and well-balanced with medium acidity.  It exhibits blackberry, red currant, spice, dusty tannins, a hint of bittersweet chocolate.  Medium finish.
Rating: B+: Now this is a holy wine I can get behind!
Pair with:  Mexican fare, grilled beef or game, burgers, lamb, or sausages.
Ratings Key:
(A+) – 98-100/Extraordinary
(A) – 94-97/Outstanding
(A-) – 90-93/Excellent
(B+) – 86-89/Very good
(B) – 80-85/Good
(C) – 70-79/Bleh
(D) – 50-69/#Fail
Follow me on Twitter @martindredmond for all things wine, and since I'm a wino, with latent foodie tendencies, you'll also find food and wine pairings, and food related stuff! Become a fan and join ENOFYLZ Wine Blog on Facebook. Cheers!
This article is original to ENOFYLZ Wine Blog.com. Copyright 2013 ENOFYLZ Wine Blog. All rights reserved.