You know the deal; the more some folks learn about a topic, the more shortcuts/slang/acronyms/initials/technical jargon can be tossed around.  I'm here to help you understand those sometimes mysterious words and phrases, thus – Wine Words Demystified!  This week's term is Vin de garde...
According to Oxford Dictionary Vin de garde is…
Wine which will significantly improve in quality if left to mature.
It's a term of French origin, which literally means "wine for keeping"
Contrary to popular belief (see 12Most Prevalent Myths About Wine) most wine, will not get better with age.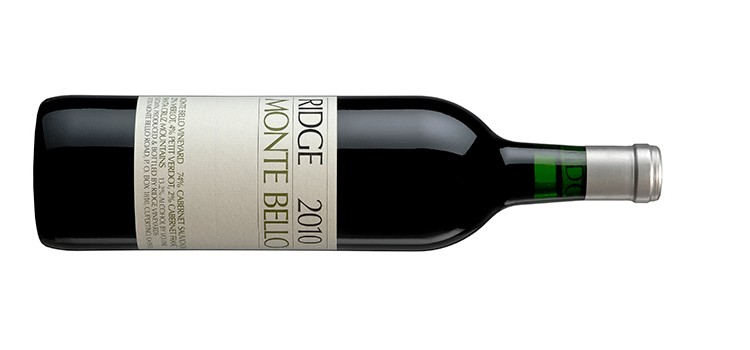 Upwards of 90% of wines should be consumed within 3-5 years of purchase, and will not get better with aging. Wines that age well are tannic, acidic, complex, and well-balanced.
The 2010 Ridge Vineyard Monte Bello pictured above is a great example of a vin de garde.  The 2010 vintage was released this year in 2013, and while the wine is approachable now, it's recommended that the wine be held for 10 years before consuming for maximum enjoyment.   It'll easily continue to mature for another 10 years after that.
How is a wine like Monte Bello built to age?  It's everything really from the how the grapes are harvested, which lots are picked, the barrel program, how long the wine is aged in barrel to how long it's aged in bottle.
My rule of thumb? If a bottle of wine costs less than $25, drink it within 3-5 years. If it costs $40 or more, it'll probably age 5 or more years.
In vino veritas!