It's that time of year… Yes, it's Rosé season!. With that in mind, I've embarked upon a   series of weekly "Drink Pink!" Rosé tastings.  This week's Rosé is the 2012 Campovida Rosé di Grenache.
The Winery
Campovida is a family owned and operated certified organic farm and working vineyard located in Hopland, California in Mendocino County.  It's a unique place that offers deep connections with nature, wine tasting, a professional culinary kitchen, a 10-room retreat center. It's a place where you can relax, enjoy and create your custom gatherings. The property is located on a site that was formerly the Fetzer Valley Oaks Food & Wine Center , a 51-acre property originally opened and founded by the Fetzer family.
The husband and wife team of Gary Breen and Anna Beuselinck are owners of Campovida. The couple purchased the property intending to make it their dream home. But it's evolved into Campovida.
The winemaker is Sebastian Donoso. Sebastian, who was born in Chile, moved to the United States with his family when he was 14. He attended architectural school in Miami, Florida, but quickly realized that's not what he wanted to do with the rest of his life.  He moved to California and graduated from Fresno State University with a degree in enology and began his career as a winemaker at Sarcina.  He became winemaker for Campovida in 2012.
The winery produces a total of about 2,000 cases of wine annually.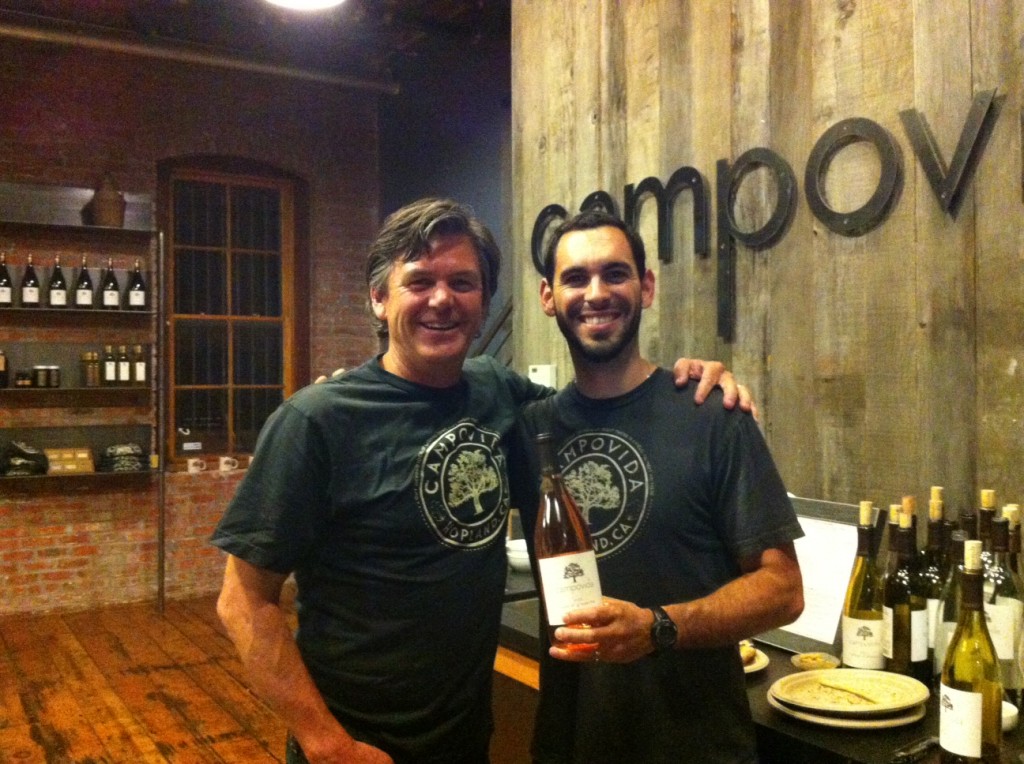 In addition to their Hopland location, Campovida also has a tasting room in Oakland, California.  Named "Taste of Place", the tasting room was designed by Breen and Beuselinck and features Campovida wines by both by the glass (including flights) and bottle, as well as extra virgin olive oil and honey harvested from Campovida's own certified organic farm and estate.  It's situated in a historic 1890's brick warehouse near the Port of Oakland.  Right next door is the Linden Street Brewing Company.  I had the pleasure of visiting last week. It was a fantastic experience. The tasting room has an urban industrial chic vibe, and the service was informed and excellent.  I tasted through their deep (and diverse) lineup of wines, and found all to be beautifully balanced, outstanding wines. My wallet was lucky to make it out alive!
The Wine
The fruit for this wine was sourced from the Trails End Vineyard in Potter Valley, Mendocino County.  The fruit was crushed and cold soaked for 24 hours, pressed and barrel fermented in neutral French Oak. It was aged in neutral French oak for four months with lees contact and stirred three times. No malolactic fermentation.
This same wine just was the top vote getter (by a large margin) at the recent North Coast chapter of the Rhone Rangers Rosé tasting featuring 12 rosés from North Coast producers!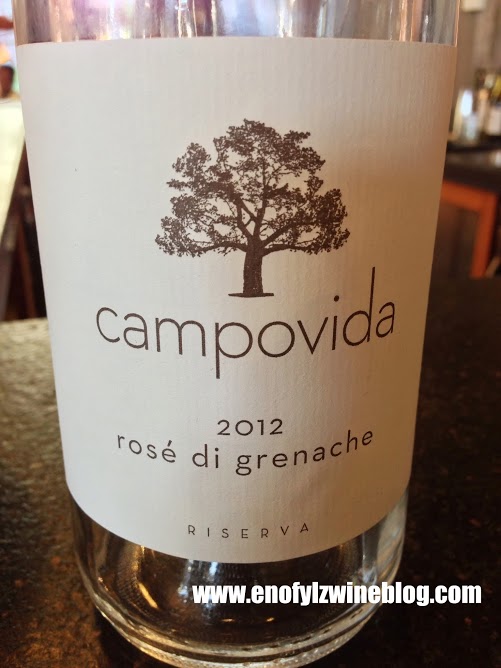 My tasting notes follow:
Coral color with lifted red fruit, citrus, spice and rose petal aromas. On the palate, it's light-bodied, dry,fresh and well-balanced with cherry, raspberry, melon, citrus and spice flavors. Long finish. 13.5% alcohol | 134 cases produced
Rating:  A-
Ratings Key:
(A+) – 98-100/Extraordinary
(A) – 94-97/Outstanding
(A-) – 90-93/Excellent
(B+) – 86-89/Very good
(B) – 80-85/Good
(C) – 70-79/Bleh
(D) – 50-69/#Fail
Related Posts You Might Like:
Follow me on Twitter @martindredmond for all things wine, and since I'm a wino, with latent foodie tendencies, you'll also find food and wine pairings, and food related stuff!  Become a fan and join ENOFYLZ Wine Blog on Facebook. Cheers!
This article is original to ENOFYLZ Wine Blog.com. Copyright 2013 ENOFYLZ Wine Blog. All rights reserved.