My wife and I took and overnight to trip to Anderson Valley last month.  It's been several years since we'd been, but our last trip there was a real pleasure and we've been looking forward to returning.  
"The Anderson Valley is located in the rolling hills of the coastal region of Mendocino County…Known for our world class Pinot Noir and Alsace Varietals, we offer a great wine tasting destination." 
There are more wineries now, but Anderson Valley, which is located in Mendocino County, is still one of the most beautiful areas to go wine tasting.  Outdoor beauty abounds with rolling hills, flourishing forests, and stunningly beautiful coastline nearby.  Anderson Valley is overlooked as a wine travel destination, and that's a shame in my book.
There are 24 wineries in the Anderson Valley, including 2 sparkling wine houses. You'll pass through three appellations as your travel through the valley.  Traveling west on Hwy 128 you will enter the "Yorkville Highlands".  As you cross into Mendocino County, continuing north you enter the "Anderson Valley" appellation. The "Mendocino Ridge" appellation is on the ridge tops along both sides of highway 128 further north.
Our first stop was in Yorkville Highlands at Yorkville Cellars…The only known winery where all 8 of the Bordeaux varietals are estate grown and then offered as separate varietal wines. Yorkville recently celebrated 26 years of certified organic farming.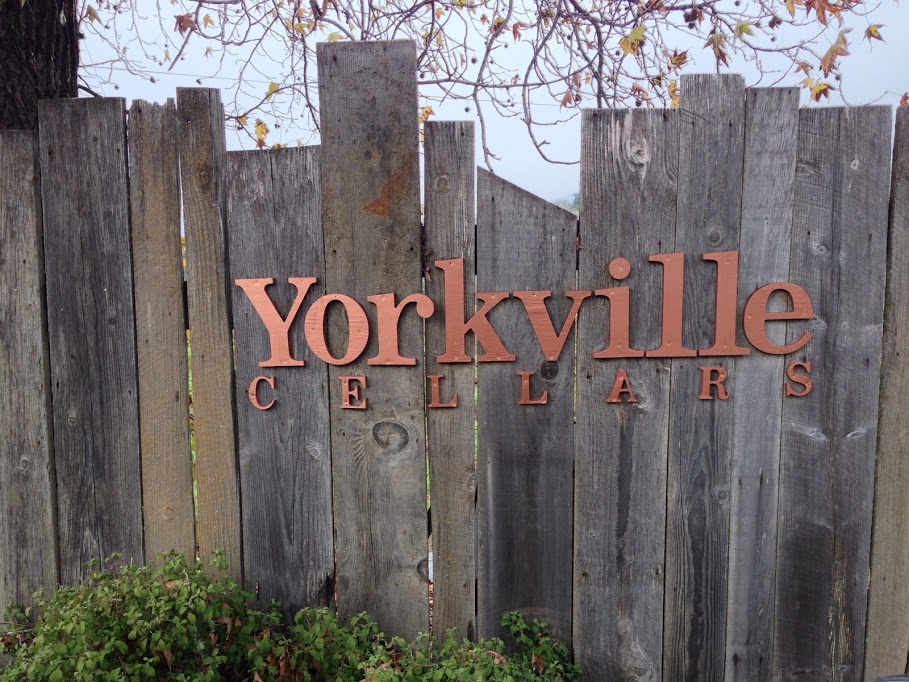 Their white wines come from their Randall Hill Vineyard behind the tasting room. The reds from the Rennie Vineyard in front (pictured below)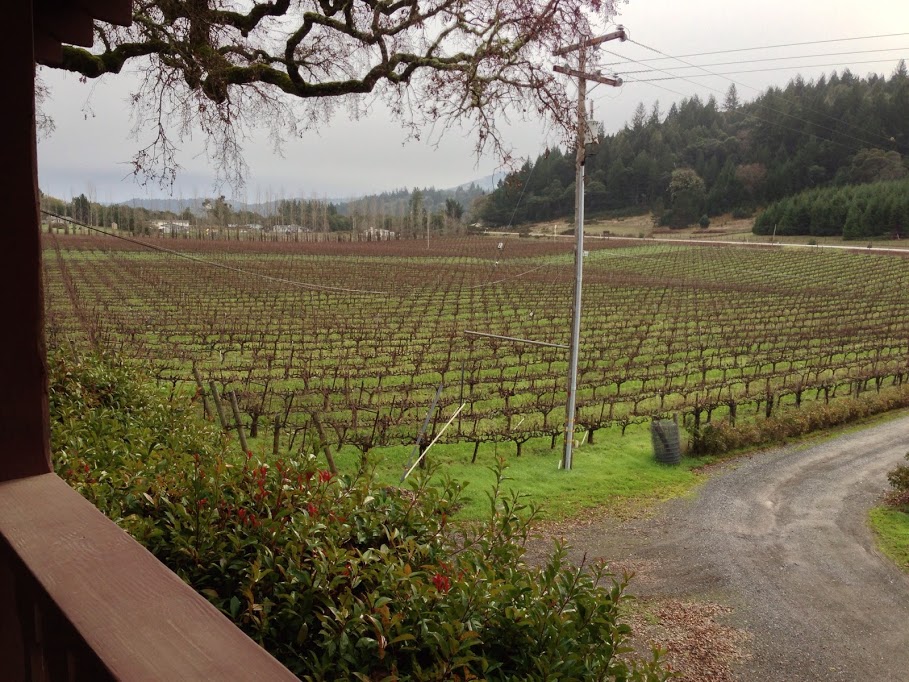 My tasting notes follow:
Yorkville was a great first stop.  I really enjoyed their wines, and the variety they offer.  Plus the wines offer very good value.  They had the most surprising wine of the day – the Sweet Malbec.  It left me delightfully surprised because it wasn't cloying sweet like so many dessert wines.  We picked up a bottle of their newly released Sparkling Malbec.  Look for my review soon!  They also provided us with a helpful "Highway 128 Tasting Room Suggestions" summary. Not only did it recap the what wines to look for, and tasting room hours, most importantly it noted the Mile Marker for the wineries.   That's important to know in Anderson Valley, otherwise it's easy to blow by a winery!
Our next stop was Breggo Cellars.  I was introduced to Breggo in a round about way.  We were doing some tasting in Napa a couple of years ago at Cliff Lede Vineyards.  While we were tasting through their wines (fabulous Cabs!), we were offered a taste of Breggo Cellars Syrah – It was fantastic!
It turned out the Cliff Lede owns Breggo Cellars. After much success with Bordeaux varietals at his eponymous winery, he became interested in Pinot Noir and Alsatian varieties.  He established Breggo Cellars to pursue his interest.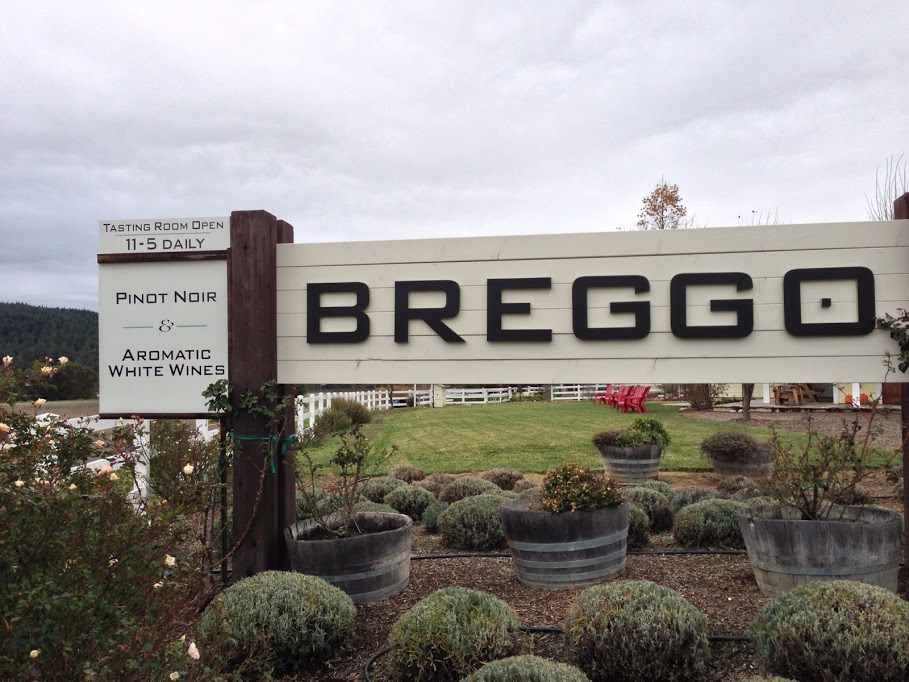 The Breggo tasting room is beautifully rustic, though a bit on the small side given how fabulous the wines are.  We were there on a relatively slow day and the tasting room was full. I bet things get cozy during high season!  I bet that when the tasting spill outside onto their beautiful patio (pictured below)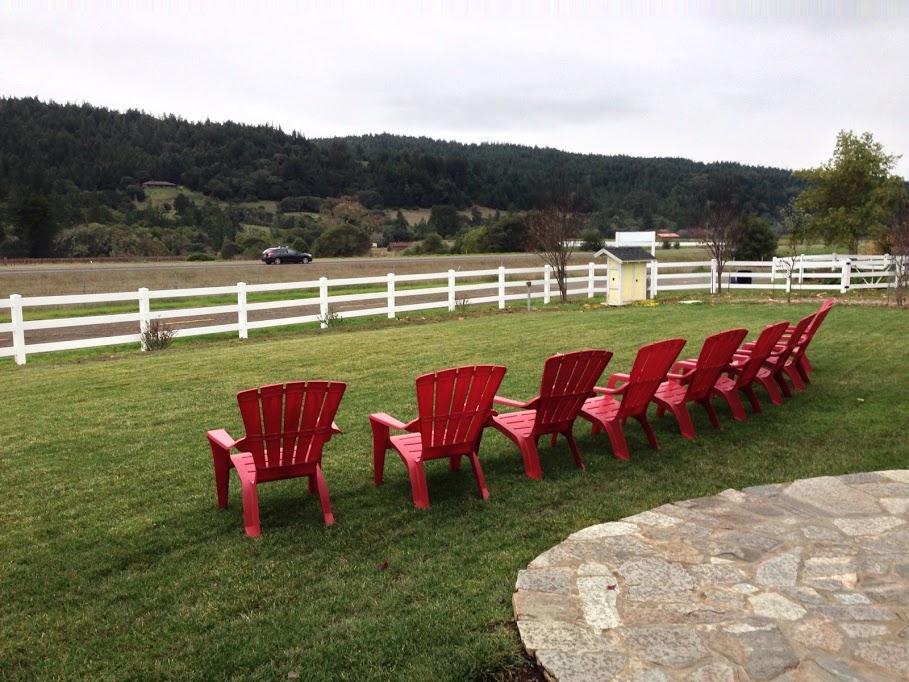 My tasting notes follow:
Breggo should be at the top of your list when you plan a trip to Anderson Valley in my book!
Our final stop of the day was Roederer Estate, one of two sparkling wine houses in Anderson Valley (the other being Scharffenberger – also owned by Roederer).  We love sparkling wine, so we always leap at the opportunity to do some tasting of bubbly!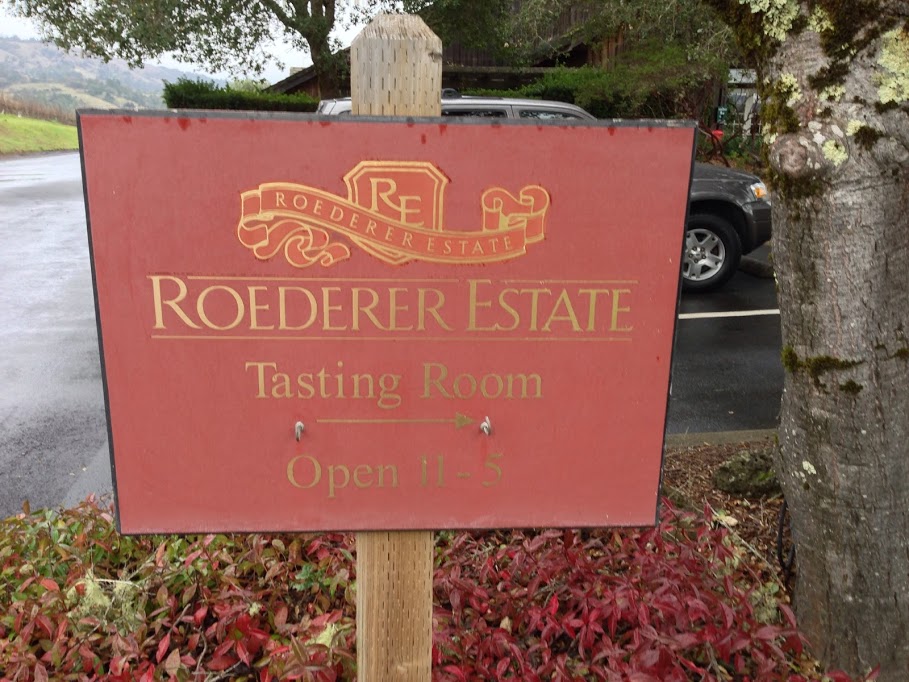 It was our first time at Roederer.  It is an absolutely beautiful estate with an equally beautiful tasting room!  It's a must stop if you enjoy bubbly!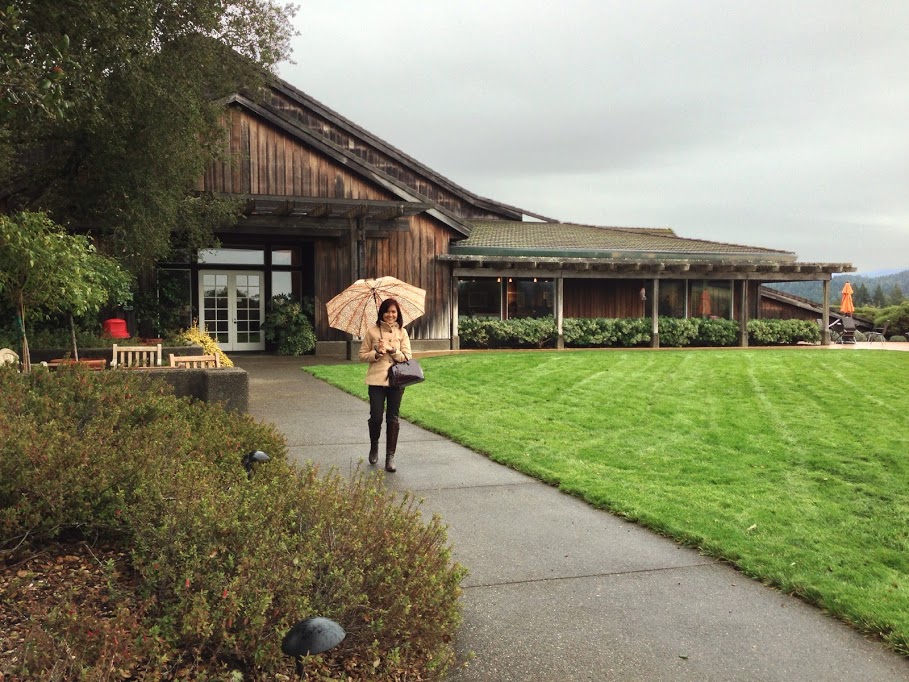 My tasting notes follow:
As is often the case when one goes tasting at sparkling wine houses, there are also still wines to be tasted.  And that's the case at Roederer.
All in all we had a magnificent first day of wine tasting (and eating) in the Anderson Valley! My winery of the day?…Breggo Cellars!
The last time we visited  a few years ago was also during Winter.  After this time we told ourselves we have to go back in the Spring or Summer when the weather is warmer!
Look for my Day 2 recap of our Anderson Valley wine tasting adventure next week!