I was excited when I saw the theme for this week's Mexican Fiesta #SundaySupper in honor of Mexican Independence Day.  Mexican food is one of my favorites.  I think it's underrated as a cuisine.  You know how the remembrance of a meal can take you to a time and place?  One of the best meals I've ever had was in Los Cabos, Mexico at Mi Casa Restaurant.  It was probably ten years ago and I can still vividly recall the complex and nuanced flavors I experienced that meal.  I had Chile Relleños, but it was not like any Chile Relleños I'd had before…or since.  It was also my first experience with Tres Leches, one of my favorite desserts to this day!
Time for a confession. Um…I thought Cinco de Mayo was the celebration of Mexican Independence…in part because it such a huge celebration, and in part because I haven't been paying enough attention…Doh!
Mexican Independence Day, celebrated annually on September 16th, celebrates the beginning of Mexico's revolt against Spanish rule in 1808.  Cinco De Mayo celebrates Mexico defeating French invaders 50 years later at the battle of Puebla. Well at least now I know!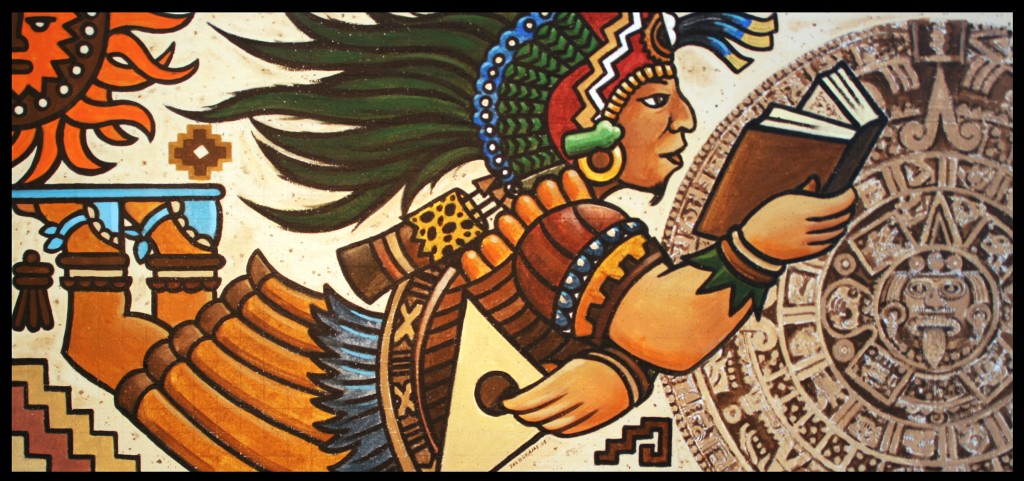 One of the guidelines that makes food and wine pairing easier is to pair the foods of a place with the wines of that place (Italian food with Italian wine, Spanish food with Spanish wine,etc.)  The challenge with pairing Mexican food with Mexican wine is that Mexican wines are just now starting to come into their own.  Mexico is the land of beer and margaritas.  But one of the things I love about wine is that its agnostic, in the sense that it can be paired with virtually any cuisine.
The two bits of advice I would offer when it comes to pairing Mexican food and wine, 1.) Pair the "weight" of the dish with the "weight" of the wine (i.e. light dishes with light-bodied wines, and full-bodied dishes with full bodied wines, and 2.) Pair to the sauce on the dish, rather than meat of vegetable. For more info, check out this guide to classic Mexican wine and food pairing.
This week's #SundaySupper Mexican Fiesta lineup will have your taste buds doing a happy dance, mariachis in hand!
My wine pairing recommendations are italicized. Since, I can't vouch for Mexican wines yet, it's an international coalition of wines to the rescue this week with wines from Australia, Argentina, Chile, France, Spain and the U.S. Viva Mexico!
Sopas (Soups), Ensaladas (Salads), and Entremeses (Starters)
Pair these soups, salads, and starters with Vinho Verde, a wine made in Portugal from indigenous grapes, mostly Alvarinho, the Portuguese version of Spain's Albariño.  Verde (green) actually refers to the youthfulness of the wine, not the color.  Vinho Verde can be a white, rose, or red wine. Many are also slightly fizzy.  Regardless of the style, Vinho Verde is a fresh, food friendly wine that's perfect both as a quaffer and for the first course. Look for 2011 Quinta da Aveleda Vinho Verde.  It's slightly fizzy, with floral, tropical fruit and citrus aromas and flavors.
La Comida (the food)
Pair these dishes with Riesling…from France! I think of Riesling as the chef's white wine because it's so food friendly.  I recommend the 2010 Trimbach Riesling.  It's dry wine from the Alsace region with delicate aromas that belie its rich, fruity tropical fruit, peach and citrus flavors.
Pair these dishes with Sauvignon Blanc, a white wine with a forthright and bold personality that pairs well seafood (including grilled seafood), and is also a match for the fresh herbs, spices, and vegetables used in these dishes. Try the 2011 Veramonte Ritual Sauvignon Blanc with its tropical fruit, floral and citrus characteristics.
Pair these dishes with Rosé, which is a very versatile food wine. One of my favorites is the 2011 Bonny Doon Vin Gris de Cigar, a welterweight wine that should pair nicely with "weight" of the dishes below.  It's a bit unusual in that it made from both red wine and white wine grapes, rather than solely red wine grapes.  It's a tasty blend of Grenache, Roussanne, Grenache Blanc, and Mourvèdre that is chock full of strawberry, stone fruit, watermelon, and citrus flavors.
Pair these dishes with Tempranillo from Spain. Tempranillo is a wine that is often overlooked for its food friendliness, but the Spanish are bona fide food-lovers and Tempranillo is their primary red wine. Look for the 2010 Campo Viejo Rioja Tempranillo. It's a medium-full bodied wine that will stand up to these more substantial dishes. It's exudes spicy red plum,and cherry characteristics with hint of tobacco.  
There are some bold flavors like chipotle, and roasted tomatoes in the following dishes.  Pair these with Malbec, a wine with plenty of succulent dark fruit that also possesses spicy, earthy, and smoky qualities that will complement the bold flavors in these dishes.  Look for 2010 Ninety Plus Cellars Lot 23 Old Vine Malbec from Argentina.
Pair these full-flavored dishes with a full-bodied with Shiraz from Australia. Look for the 2008 Jacob's Creek Reserve Barossa Shiraz  with it jammy dark fruit, spice and vanilla flavors. 
Postres (desserts)
Pair these desserts with 2010 Quady Elysium Black Muscat, a opulent dessert wine made from black-skinned muscat grapes with rose and lychee characteristics accompanied by an acidic backbone which keeps it from being too cloying.
Pair these desserts with 2010 Cecchetti Wine Company Redtree Moscato, a slightly spritzy sweet wine with rose petal, juicy peach, vanilla, honey and hint of citrus flavors, and good acidity.
Bebidas (beverages)
Please be sure you join us for #SundaySupper on Twitter throughout the day, Sunday September 16th – as we celebrate Mexican Independence Day. We'll be meeting up at 7:00 pm (Eastern) for our weekly #SundaySupper  live chat where we'll talk about our favorite recipes for a Mexican Fiesta! All you have to do is follow the #SundaySupper hashtag, or you can follow us through TweetChat!  We'd also love to feature your Mexican Fiesta recipes on our #SundaySupper Pinterest board and share them with all of our followers!