In honor of the third annual Chardonnay Day (#ChardDay) tasting, I decided to host a small impromptu gathering of some of my wino friends to taste what turned out to be four bottles of Chardonnay.  I say turned out to be four bottles because, ostensibly, we were going to taste three bottles of Chardonnay I received as media samples.  However, as the wine and the conversation flowed, it became apparent, the five of us were going to need another bottle!
The three media samples I received were:
The bottle of wine I pulled from my cellar was:
For four bottles of wine, it was a diverse group.  There were two wines from Australia, and one each from California, and Washington State.  Two of the wines were un-0aked, and two were oaked.  Three of the fours wine underwent at least partial malolactic fermentation ("MLF").  And one of the wines was unfiltered, and unfined, which is atypical for a Chardonnay.  As I alluded to above, after the first three wines were chilled and ready to go, the fourth bottle was chilled about 45 minutes thereafter.
I did my thing (sampled, wrote up my tasting notes, and scored the wines, which were tasted non-blind) before my friends arrived.  When my friends arrived, I simply asked each to tell me their favorite wines in order.
The wines were tasted in order of my tasting notes, which follow: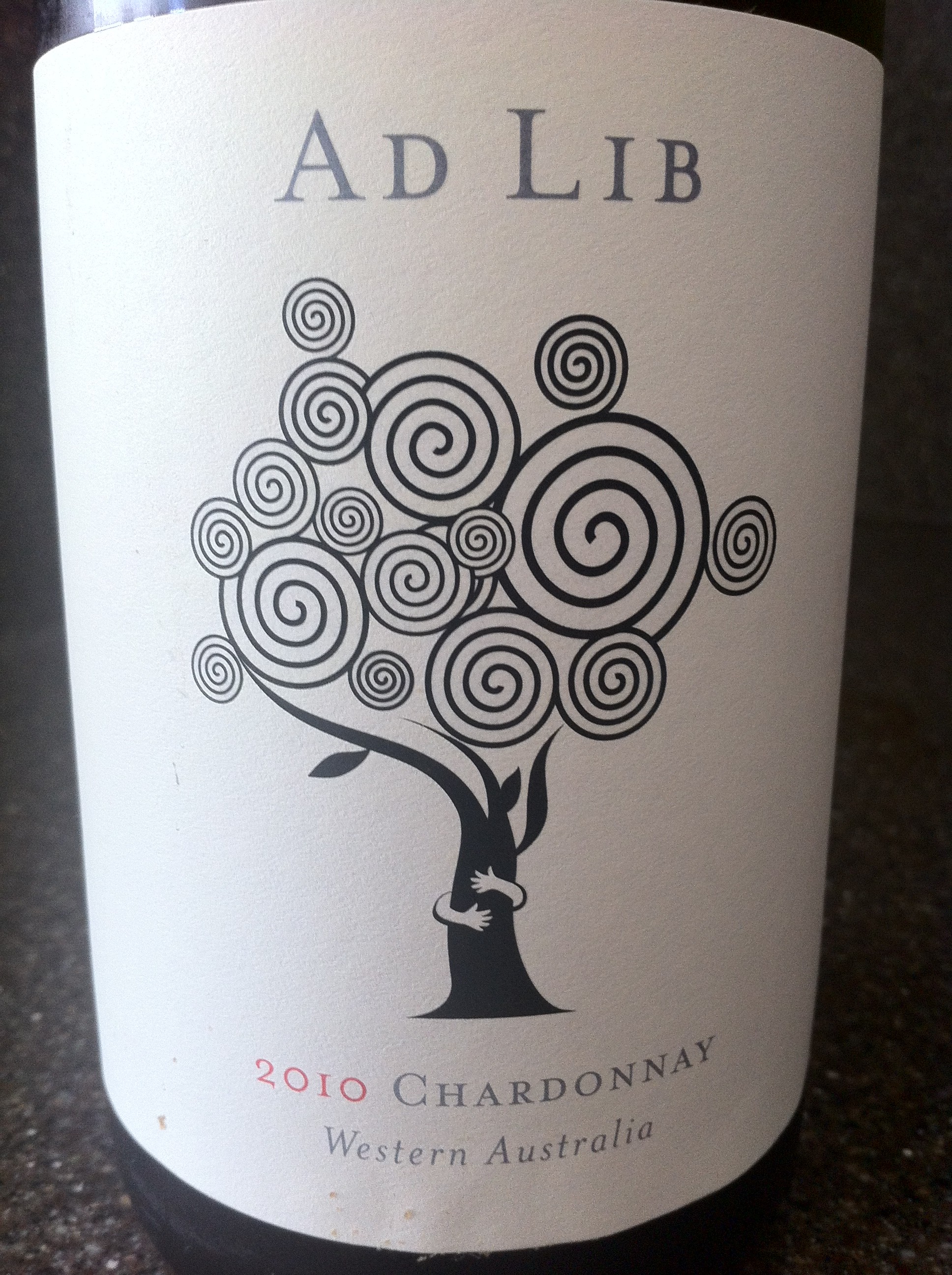 2010 Ad Lib Chardonnay Tree Hugger – Australia, Western Australia, South West Australia, Margaret River
Light straw color with fruity citrus, and a hint of floral aromas. On the palate, it's light-bodied, fruity and clean with apple and citrus flavors. Short finish. 12.5% alcohol. Fermented in Stainless steel. Lees stirring and MLF in neutral oak. (85 pts.)  Retail: $17; Media Sample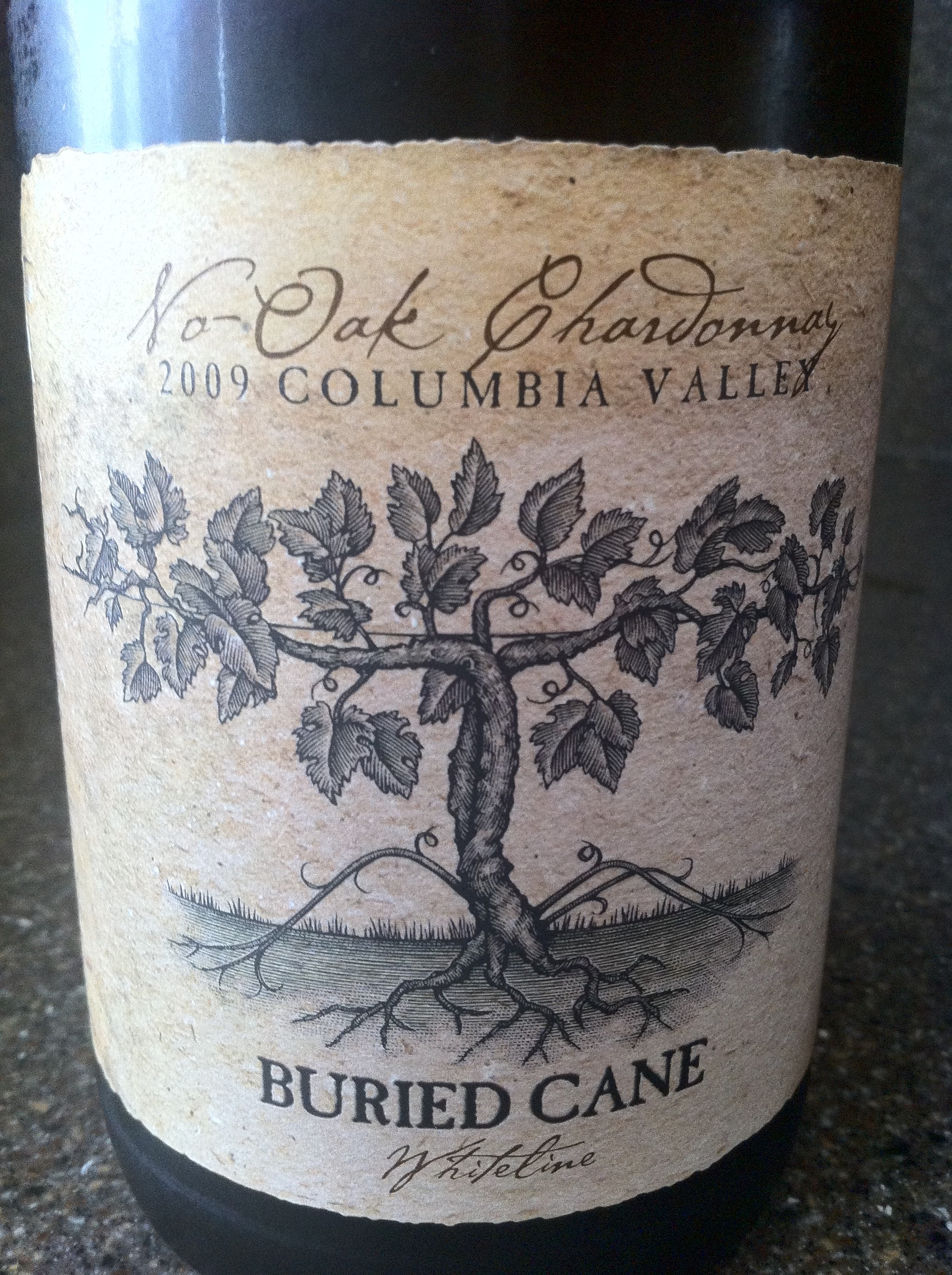 2009 Buried Cane Chardonnay White Line No Oak – USA, Washington, Columbia Valley
Yellow straw color with lightly aromatic with hay, tropical fruits, and a hint of citrus aromas. On the palate it approaches medium-bodied, with crisp acidity and apple, mineral and vanilla spice flavors. Medium+ finish. 95% Arete Vineyard from Columbia Valley AVA and 5% Champoux Vineyard from Horse Heaven Hill AVA. 13.3% Alcohol. 3,460 cases. Nice value at $14! (87 pts.) Retail – $14; Media Sample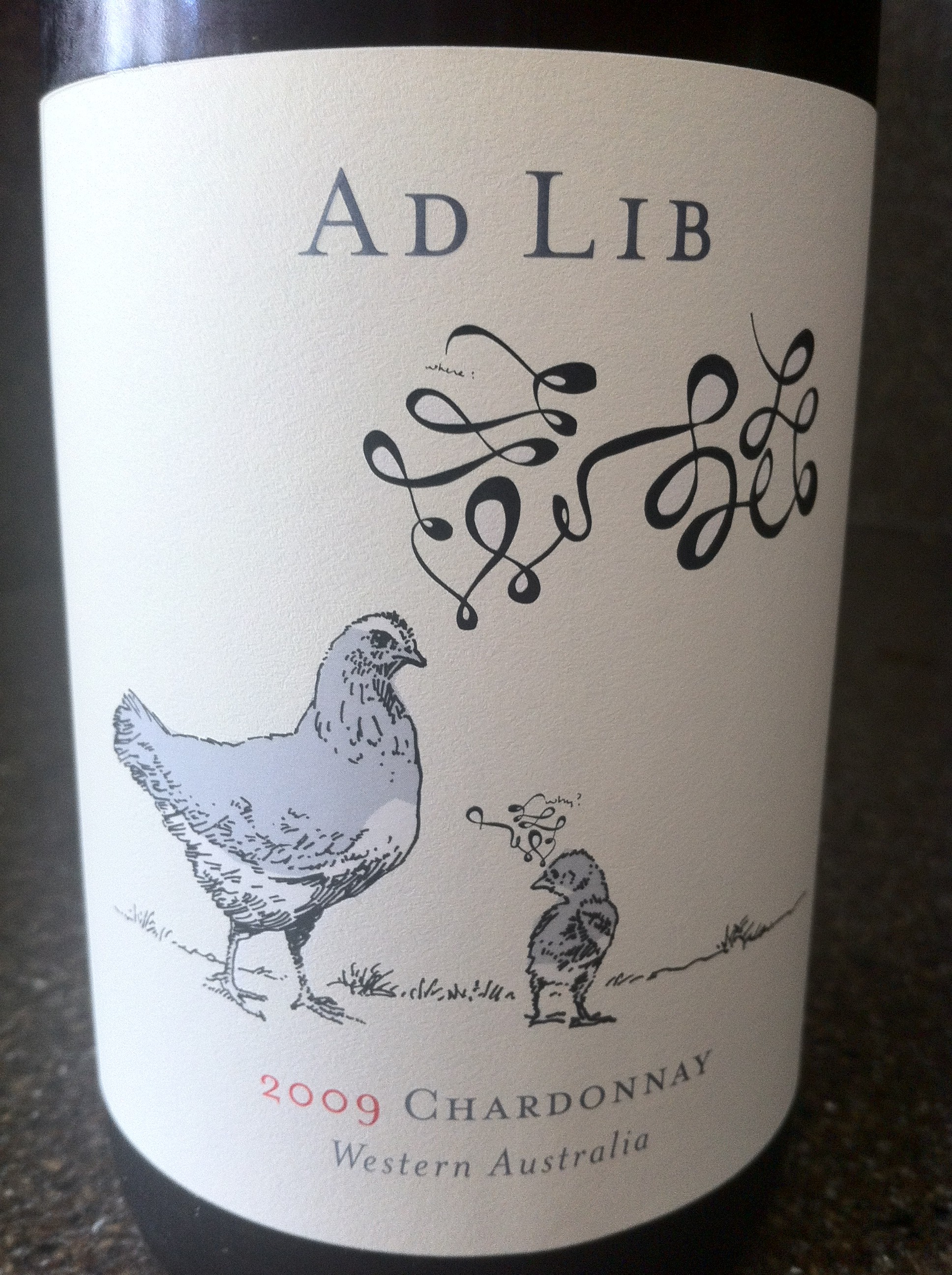 2009 Ad Lib Chardonnay Hen & Chicken – Australia, Western Australia, South West Australia, Pemberton
Light straw color with butter, apple and slight mineral aromas. On the palate, it's medium-bodied and somewhat creamy with good acidity, and apple spice flavors. Medium finish. 100% Chardonnay. Aged in new and 2-year old French oak for 10 months. 13.5% alcohol. 100% MLF. (86 pts.) Retail-$17; Media Sample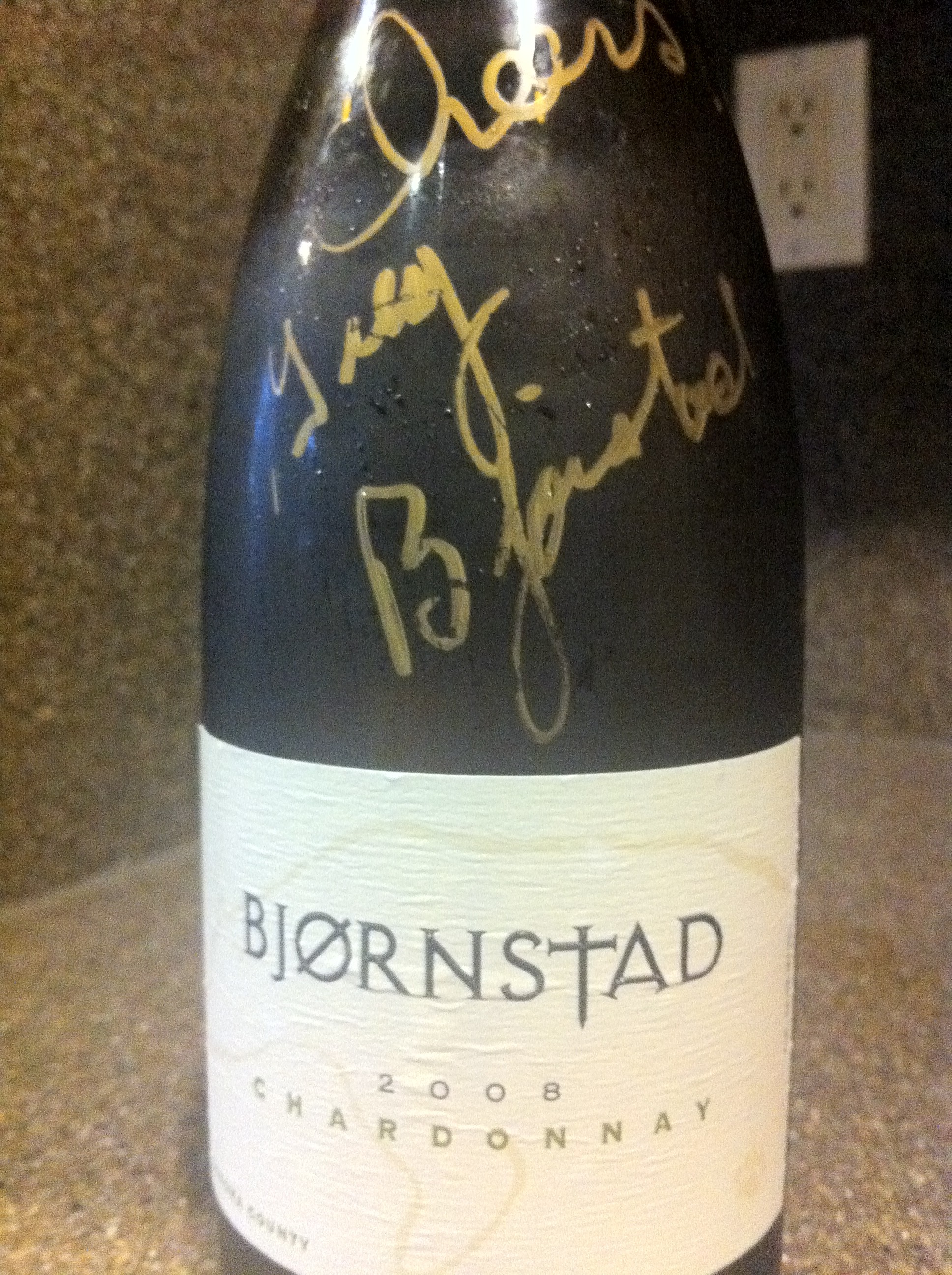 2008 Bjornstad Chardonnay – USA, California, Sonoma County
Light yellow color and a bit cloudy owing to the fact it's unfiltered and unfined with citrus, and butter aromas. On the palate, it's medium-bodied, and well-balanced with nervy acidity and lemon and vanilla spice flavors. Medium + finish. 14.2% alcohol (89 pts.) Retail – $25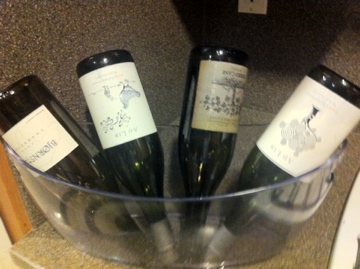 As we were tasting and chatting, we also enjoyed some cheeses, along with Tandoori Chicken, and Tandoori Shrimp.  The wines went surprisingly well with the Indian foods, though I would give a bit of an edge to the un-oaked Chards (the Buried Cane, and the Ad Lib Tree Hugger), in terms food friendliness.

As for the results?
The Bjornstad, despite being late to the party, was the unanimous favorite.  I knew that before polling my friends because while it was the last wine opened (45 minutes or so after the first three), it was the first wine finished!  The Buried Cane was overwhelmingly the second favorite wine (and a very nice value at $14!), while the Ad Libs were a split decision for third and fourth.
We enjoyed all the wines, and it was the first time tasting Chardonnay from Australia for us all.  I look forward to trying other Aussie Chards.  Also, while my wife and I have enjoyed unfiltered and unfined Chardonnay before, it was another first for my friends, who found they enjoyed it very much.
Related articles