This week's sparkler is a Crémant (Pronounced "Creh-MAHN) from Loire France, specifically Saumur, which is produces the most sparkling wine in France outside of Champagne.  Crémant is produced using the same techniques used in Champagne, but can't be called Champagne because it isn't made in the geographic region.  This one is priced like a Prosecco or Cava, but approaches an entry-level Champagne.  Very nice QPR!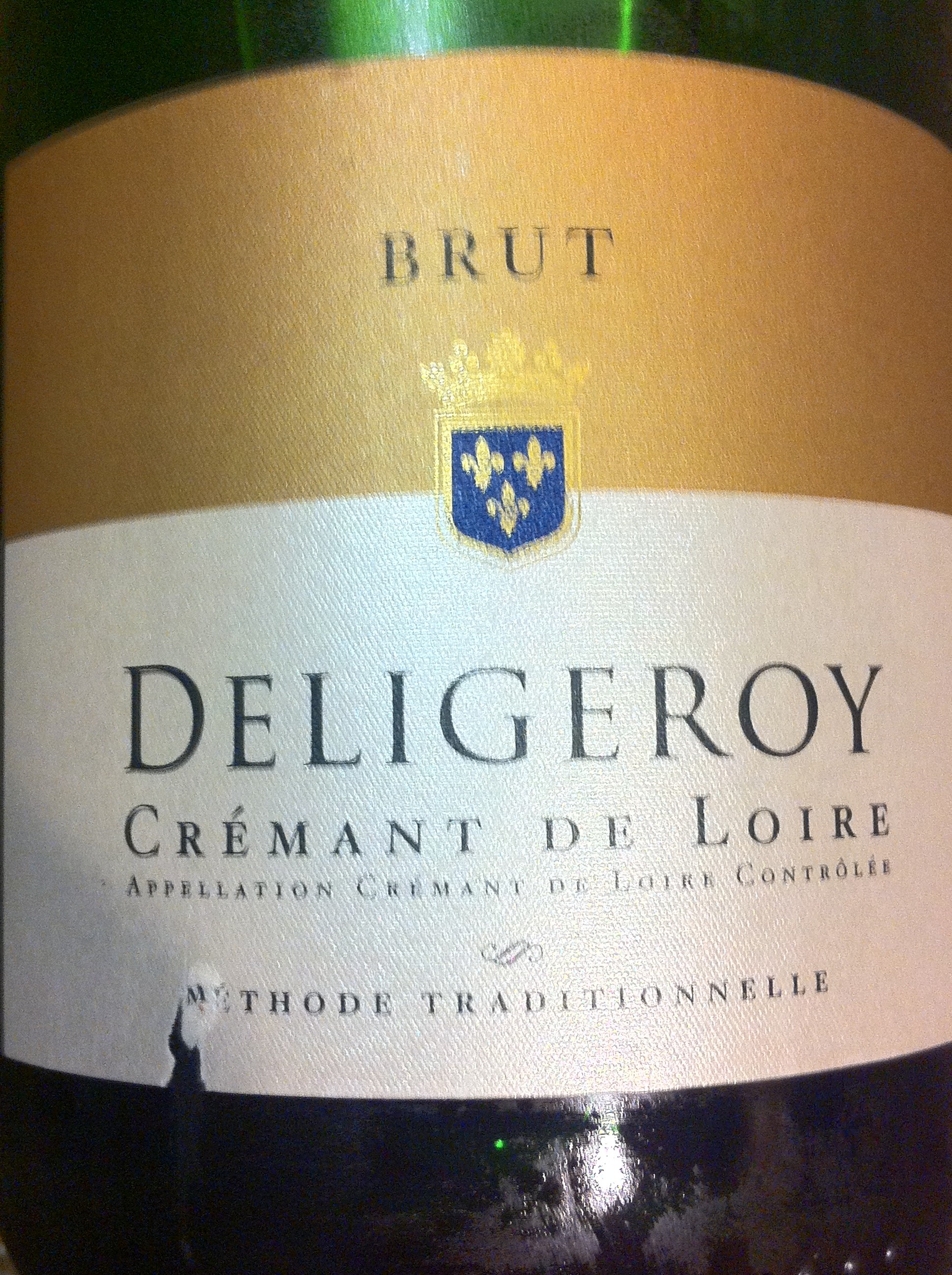 Region: France> Loire Valley> Crémant de Loire
Variety –  Chenin Blanc, Chardonnay, and Cabernet Franc
Residual Sugar – Unknown
$12 – Retail , 12.5% a.b.v.
Production method: Méthode traditionnelle;  Aged an average of 4 years on lees
My tasting notes follow:
Pale yellow color with a bit of bronze tinge and brioche pear, raspberry, and mineral aromas. On the palate it was light-bodied,and between dry, and off-dry with good acidity,prickly mousse, and pear, raspberry, and mineral flavors. Medium finish 12.5% ABV. A Blend of Chenin Blanc, Chardonnay, and Cabernet Franc
Pair with: The beauty of sparkling wines is their versatility with food, because of their palate cleansing quality (think scrubbing bubbles;-). This was very nice as an aperitif, and just as nice with food.  I enjoyed with an impromptu salad my wife threw together of romaine lettuce, grilled asparagus, chopped egg, and avocado, dressed with Creamy Garlic Horseradish Dip.  And later with an avocado, sea salt, and salsa.  It was an excellent pairing with the sparkler matching the creaminess, and the diversity of the food, and the food making the Crémant taste better!
This is a very good sparkler, and compares favorably with entry-level Champagne. I recommend!  87pts   (Click here to find this wine) Wine tasted 2/24/12.
Related articles