I'd been struggling with my S.B. Sunday eats.  Since Super Sunday is an unofficial American holiday – we have license to eat whatever we want guilt-free a la Christmas and Thanksgiving.  But my food conscience was nagging me.  What to do?
In a last-minute game time decision I decided to make Jambalaya.  Yeah..that's the ticket…all the flavor and less guilt than Fried Chicken, chicken wings, Guacamole Burger, or a slab of ribs, which I was leaning toward before me food conscious got the best of me!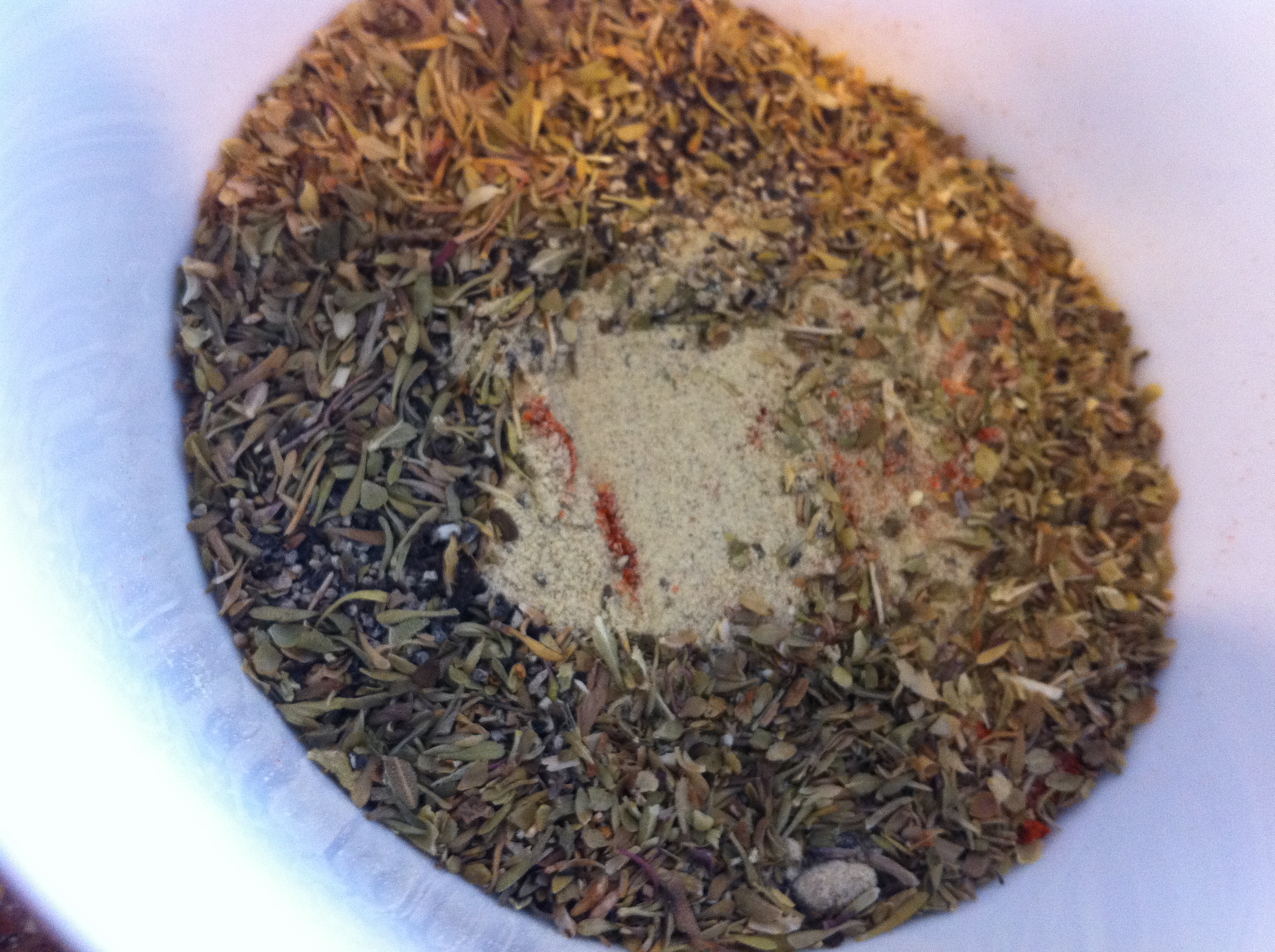 I used an old Paul Prudomme recipe (before he had his own line of products) for Chicken and Seafood Jambalaya as a starting point…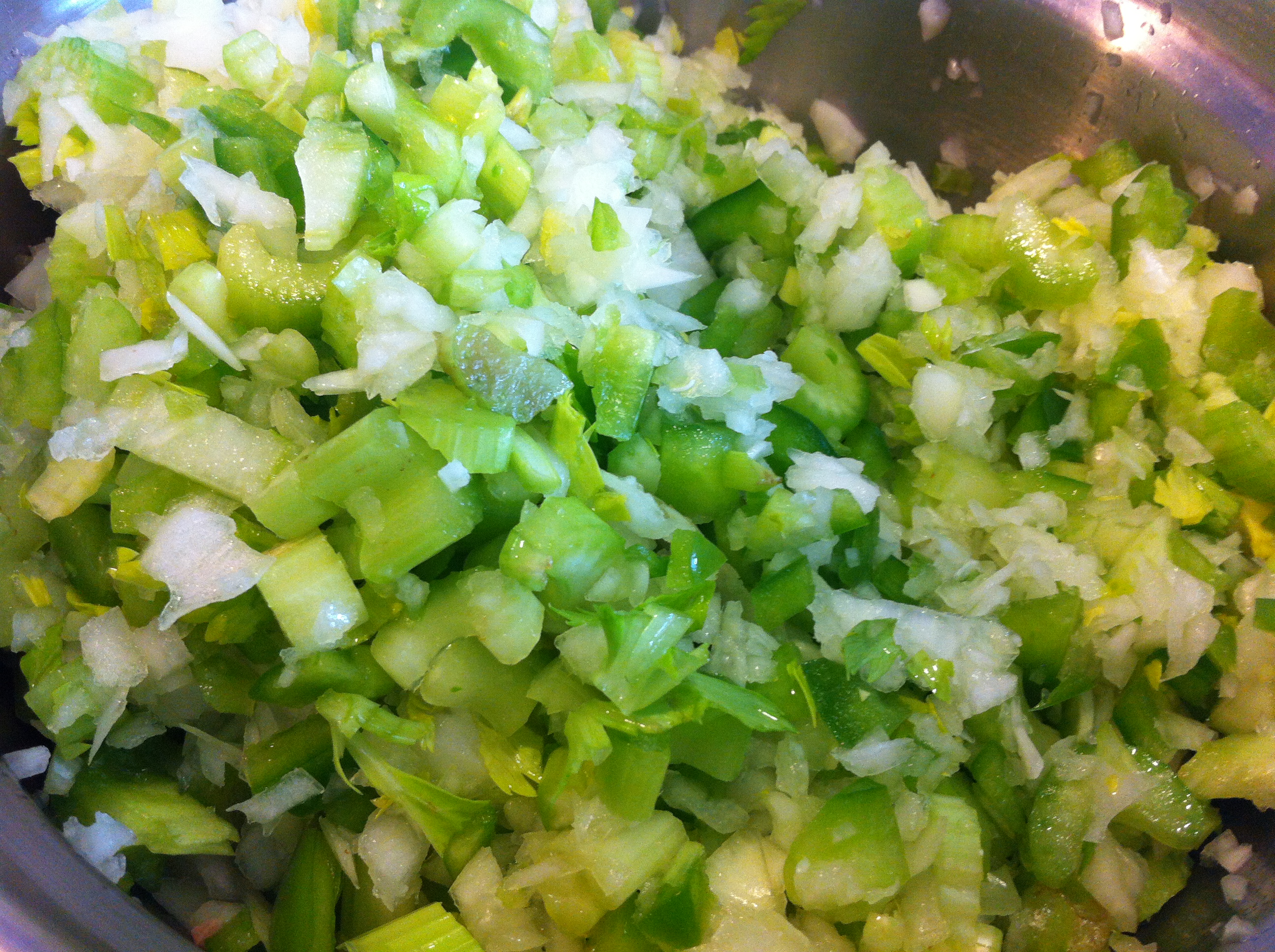 Except I used smoked turkey legs instead of Tasso, Louisiana Hot Links instead of Andouille, and store-bought Seafood Stock instead of homemade…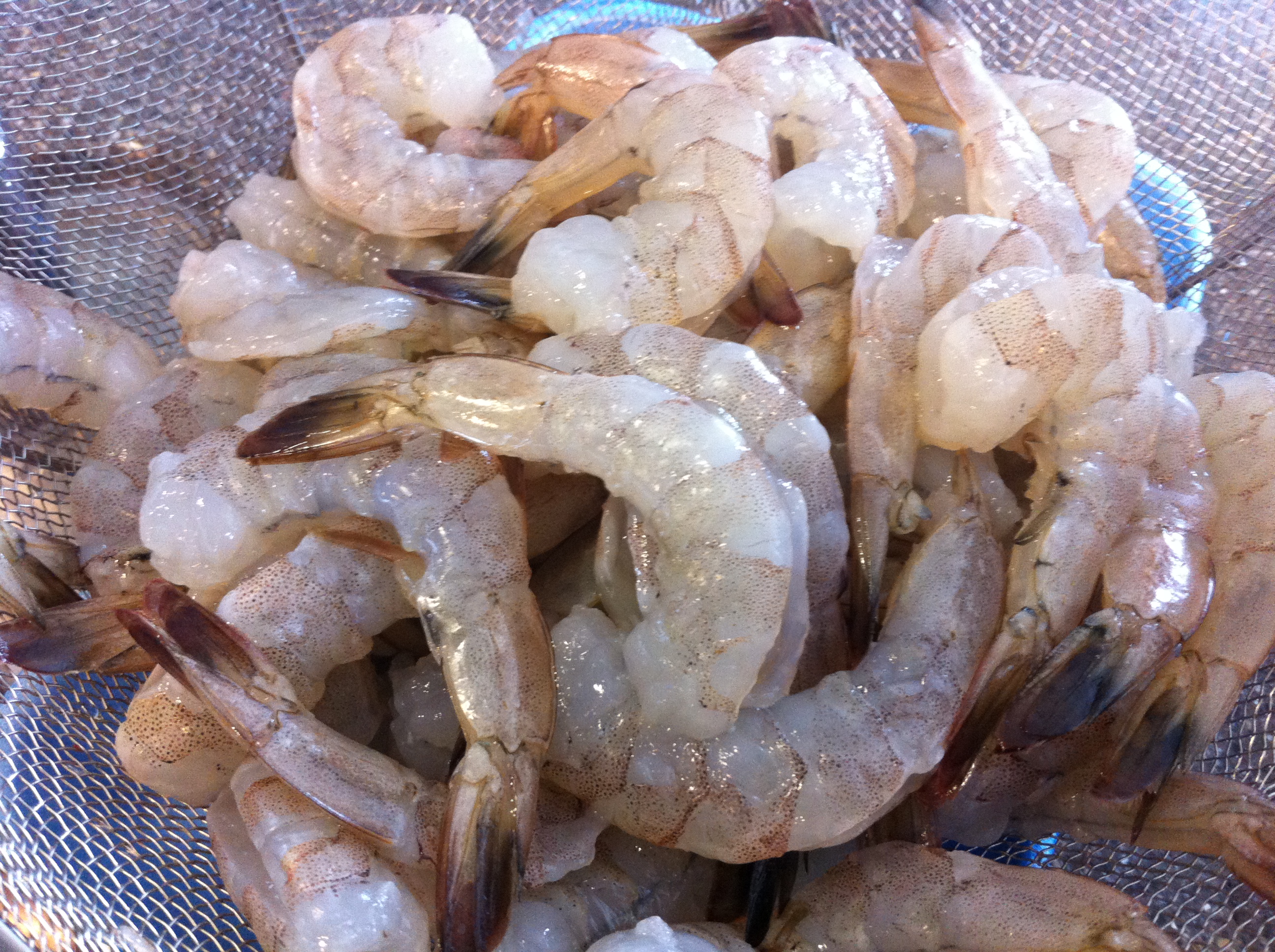 It came together pretty quickly after some chopping, and set up…
While it was simmering, it was time for a taste.  Wow!  It was spicy hot…I mean runny nose spicy! (note to self – cut down on the pepper and/or use Andouille instead of Louisiana Hot Links!  The other thing that was unusual about the recipe was that it called finishing the jambalaya in the oven instead of the stove top. Since I doubled the recipe…I did half in the oven and half on the stove top.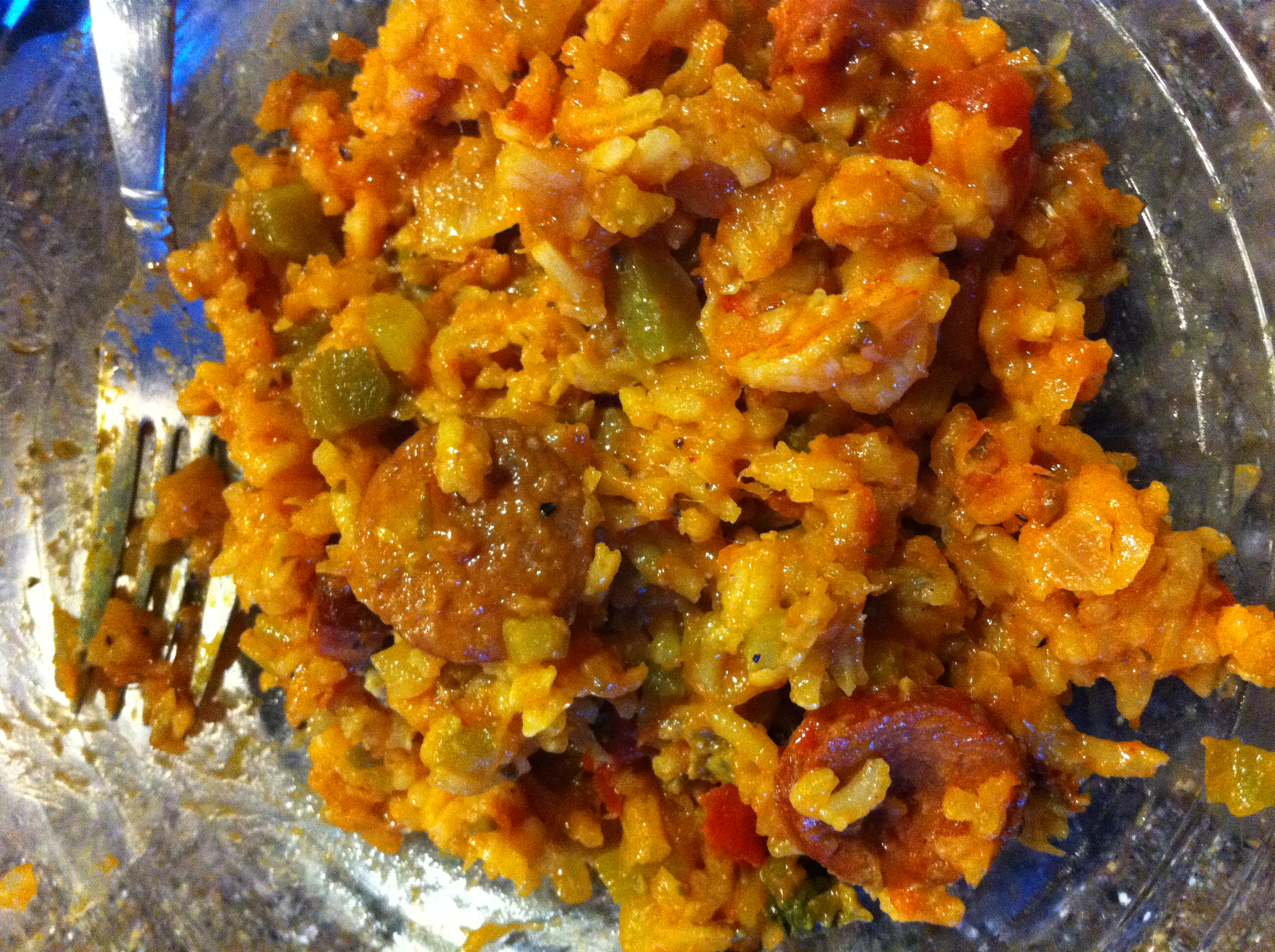 Unexpected heat aside, it turned out well! Now what wine?  Zin was my first thought.  Because of the spice level, I wanted a lower alcohol, balanced food-friendly Zin rather than a higher alcohol, overly oaked fruit bomb because the alcohol could incite the spicy heat of the Jambalaya, and that would not do!  I had 3 Zinfandels in mind – all from well-known producers.  I  decided on the 2007 Ridge Lytton Estate because it weighed in at 14.5% alcohol – the others were over 15%.
The Ridge can't technically be called a Zinfandel because it's 71% Zinfandel rather than the requisite 75% needed to be labeled as a Zinfandel, ,but it was a great choice!  The wine made the jambalaya taste better, and vice-versa!  The wine quelled the heat of the Jambalaya, and the spiciness of the Jambalaya brought the fruit of the wine front and center.  It was truly a Super pairing!
Here's my review of the wine…
Carmine color with aromatic nose of dark red cherries, minerals, and spice. On the palate, medium-bodied, refined, fresh, complex and round with dark red cherries, spice, vanilla, minerals, and a bit of red currant flavors with a medium-long finish. (71% Zinfandel, 22% Petite Sirah, 7% Carignane; 15 mos. in barrel, 21% new American oak, 48% one, two and three years old; 31% four and five years old)
I'm hoping the spice of the Jambalaya will calm down after a day or two, as is sometimes the case with spicy foods.  On the other hand, there won't be any of the 2007 Lytton Springs left…that disappeared like the Patriots offense on Sunday!  I do have a couple of 2009's on hand for next time though.