Mumm Napa is one of five sparkling wine producers in the Napa Valley and Carneros, that aside from Mumm, includes Gloria Ferrer, Domaine Carneros, Chandon,  and Schramsberg.  The five compose the Sparkling Wine Trail.  Each has its own charm, and they all have wonderful sparkling wines.  I've previously visited Gloria Ferrer (wonderful Chateau in beautiful Carneros), Chandon (world-class restaurant Etoile on site), and Schramsberg (the best cave tour!).  In the case of Mumm, it is known for having one of the best tours (click here for a virtual tour) and their Fine Art Photography Gallery.  I didn't get a chance to take a tour because they were booked, but I did get a chance to taste their wonderful sparkling wines.
Mumm Napa is a joint venture between G.H. Mumm & Cie, of France, and Joseph E Seagram & Sons.  G.H. Mumm & Cie was founded in 1827, ironically by the von Mumms, German winemakers who trace their ancestry back to medieval times. The Napa location was founded by in 1979 by Guy Deveaux, who passed away in 1995.  Mumm produces an upscale line of "DVX" sparkling wines in his honor.  In addition to a diverse lineup of sparkling wines, they also produce Pinot Noir, and Chardonnay still wines.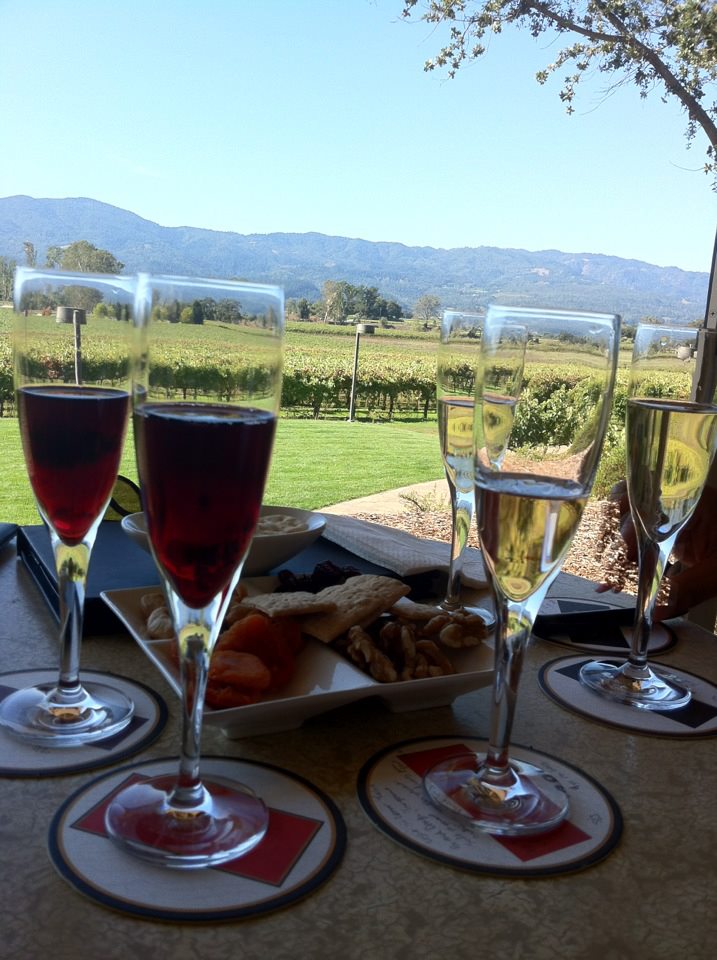 I highly recommend making a stop along the sparkling wine trail when you're in Napa. Not only will you taste world-class sparklers, each takes pride in offering great still wines too!
My tasting notes follow:
Related articles