This week's T.G.I.F. sparkler is the the Loire Valley in France.   Louis de Grenelle has been producing wines since 1859 in the heart of the Loire Valley.  It is the last independent, and family owned sparkling wine house in Loire.  They make a variety of sparkling wines.  Unlike Champagne, where the primary grapes are Pinot Noir, Pinot Meunier,  and Chardonnay, the sparkling wines of Loire (also known as Crémant) the primary grapes are Chenin Blanc, Cabernet Franc, and Chardonnay.
This sparkler is made from 100% Cabernet Franc, a parent along with Sauvignon Blanc to the ubiquitous Cabernet Sauvignon. Cabernet Franc. It is a red grape the produces lighter colored wine higher in acid, and slightly lower in tannins than Cab.  Because of the higher acidity it can produce very food friendly wines.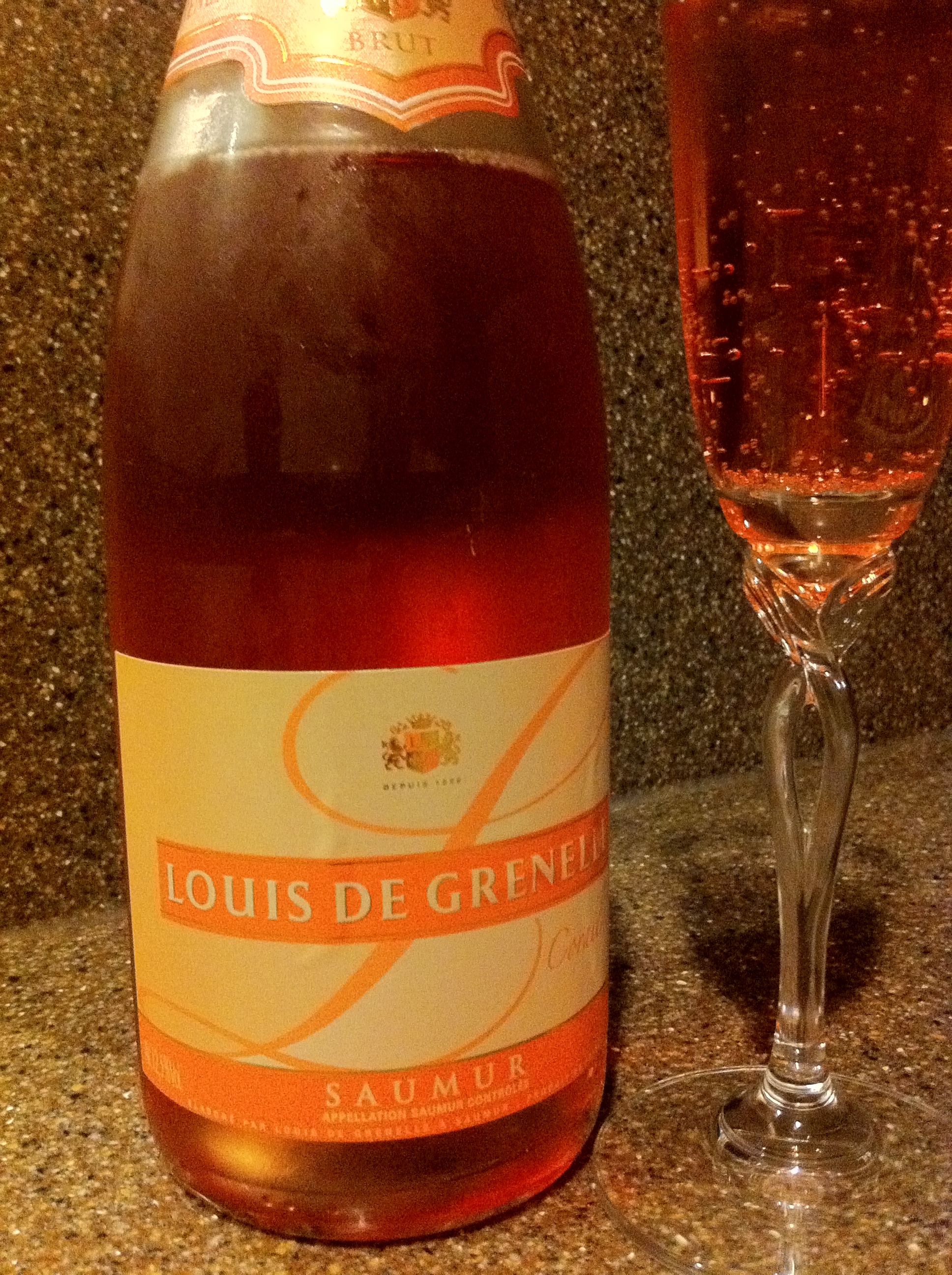 N.V. Louis de Grenelle Saumur Corail
France/Loire Valley/Anjou-Saumur/Saumur
100% Cabernet Franc
$17, 12% abv
Production method: Méthode Champenoise; Aged 12 months on wooden lats
My tasting notes follow:
Appearance: Intense salmon color with dispersed bubbles
Aroma: Strawberries, with faint floral notes, and a hint of yeast
Body: Very little sparkle, almost like a soda that has gone a bit flat, with course bubbles.
Taste: Strawberry
Finish: Medium
I was hoping this one was going to the comparable to a 100% Cabernet Franc – based Rose I very much enjoyed last summer.  While I enjoyed the taste of this one, I was disappointed because it just didn't have much sparkle, and it was a tad too acidic.  Perhaps I had an off bottle, but  I wouldn't recommend this one.  However,  I'm looking forward to perhaps trying another 100% Cabernet Franc based sparkler. Buy wine here