I'm on the prowl for a good (actually very good) everyday wine.  Mostly to keep me from drinking wines I want to age longer.  Lately I've been dipping into the good stuff a little too much!
What am I looking for?
Something for $10 or less, and since virtually all the wine I drink is with food, it's got to be food friendly.  
I picked up this wine while in Costco yesterday for $9.99, and <in my best Stallone Rocky voice> it's a contendah!
The wine certainly has a great pedigree. It's  produced by the venerable Maison M. Chapoutier.  They made a name for themselves producing some of the Rhone Valley's great wines.  And they've been doing it since 1808!
For the last two hundred years in the Rhone Valley, and today also in the Roussillon and in Australia, Chapoutier has been producing some of the greatest wines: Hermitage, Côte Rôtie, Chateauneuf du Pape, Saint-Joseph, Crozes Hermitage, Luberon. Our own vineyards and the single vineyards we select are cultivated either organically or biodynamically to respect the terroir - Maison M Chapoutier website
The fruit for this wine is sourced from an old farm villa which was built high into the mountain slopes , among some old vineyards.  It's located in just about as close as ou can be to Spain, and still be in France.  The Domaine comprises 75 hectares of land cultivated under bio-dynamic farming.
The wine is a blend of Syrah, Grenache, and Carignan.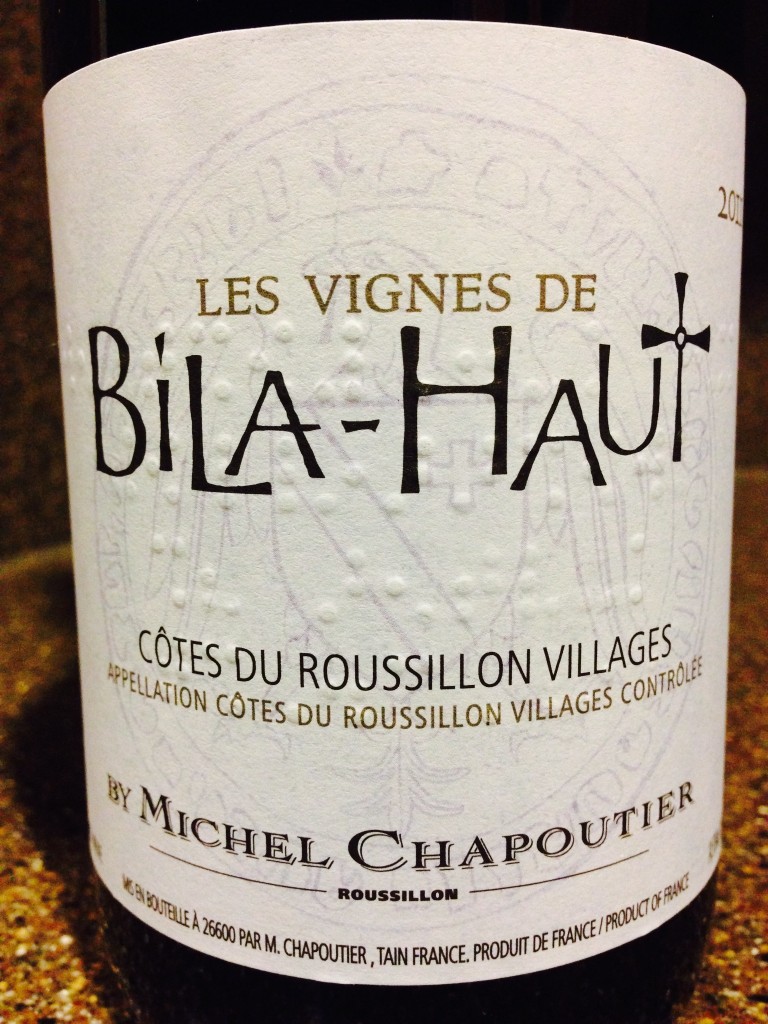 My tasting notes follow:
Dark garnet color with red fruit, garrigue, and a hint of coffee ground aromas. On the palate, it's medium-bodied and fresh with a supple mouth feel and solid structure. It shows black cherry, red currant, blackberry, and mineral flavors. Medium+ finish. 14.5% alcohol.
Rating: B+:
Pair with: Roasted and grilled meats, beef stew, chili, pizza, spicy bean soups or flavorful cheeses.  It's versatile wine at the table!
Ratings Key:
(A+) – 98-100/Extraordinary
(A) – 94-97/Outstanding
(A-) – 90-93/Excellent
(B+) – 86-89/Very good
(B) – 80-85/Good
(C) – 70-79/Bleh
(D) – 50-69/#Fail
Follow me on Twitter @martindredmond for all things wine, and since I'm a wino, with latent foodie tendencies, you'll also find food and wine pairings, and food related stuff! Become a fan and join ENOFYLZ Wine Blog on Facebook. Cheers!