As you may know if you follow this blog,  I've been contributing to Visit Lodi! Conference & Visitors Bureau blog.  Visit Lodi is the official travel website for Lodi, California.  From time to time I share the blog posts I've written for Visit Lodi here.  I recently wrote a piece for Visit Lodi entitled Celebrate National Zinfandel Day With Lodi Zinfandel 
The Zinfandel Advocates & Producers (a.k.a. ZAP) are the driving force behind the annual observation of National Zinfandel Day on Wednesday November 15th.  Not only do they host Zinfandel themed events that celebrate the grape in cities across the country throughout the year, they also directly contribute to research aimed at preserving old-vine heritage Zinfandel plantings throughout the state.
To find out Why Lodi Zinfandel and How to Celebrate with Lodi Zinfandel Click Here To Read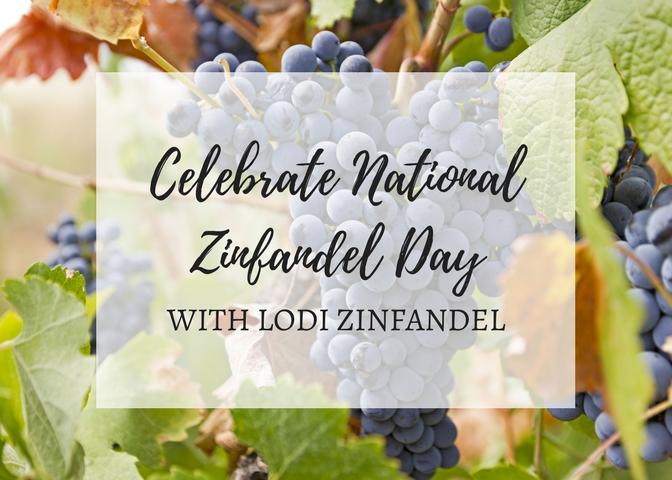 I will be celebrating  National Zinfandel Day with by participating in an old-vine Zinfandel virtual tasting on  Wednesday,  November 15th at 3 pm PST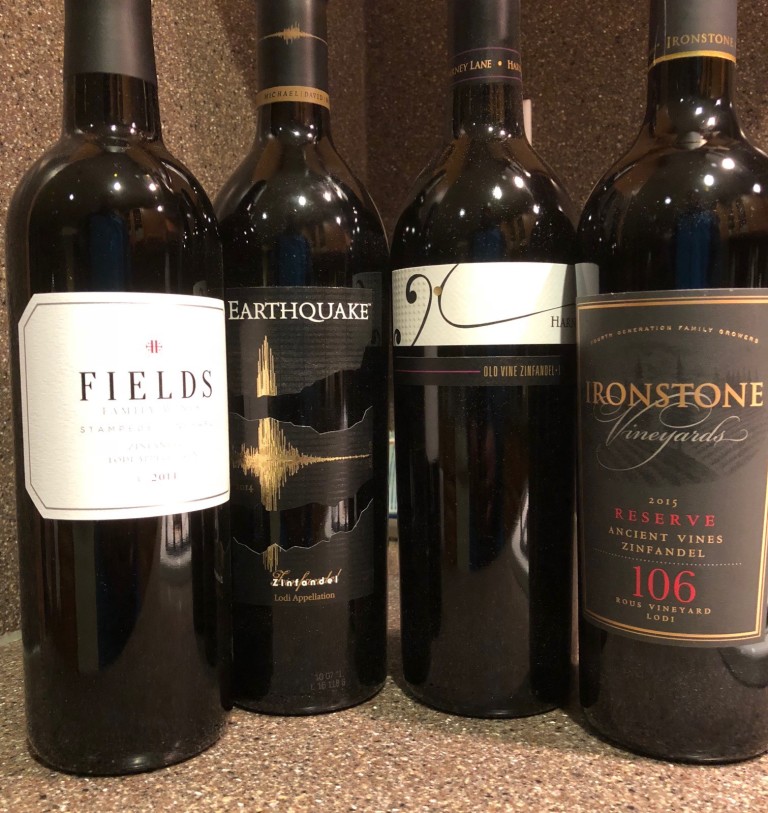 The virtual tasting will be presented LIVE on Lodi's Facebook page with wine grower Kevin Phillips of Michael-David Vineyards, owner and winemaker Kyle Lerner of Harney Lane Winery and Stuart Spencer winemaker of St. Amant Winery and the program director of the Lodi Winegrape Commission.
We will be speaking about the state of old-vine Zinfandel in Lodi, what makes a vine old, and why old-vine Zinfandel is important to the history of Lodi wine region and California. We'll be tasting and chatting about the wines pictured above.
It should be a fun and informative chat, and you know the Lodi Old Vine Zinfandel will be representing!
If you want to join in Go to the Lodi Wine Facebook Page  – www.facebook.com/LodiWine (click to refresh if it doesn't show up at first)
________________________________________________________________________
Follow me on Twitter, Facebook, Instagram, Vivino and Delectable, for all things wine.  As a wino with latent foodie tendencies, you'll also find food and wine pairings, and food related stuff! Become a fan and join ENOFYLZ Wine Blog on Facebook. Cheers!
Copyright Notice: This entire site is Copyrighted 2010-2017. All Rights Reserved. No unauthorized copying of any section of this site is permitted. If you wish to use any part of this site, contact me. For information on Copyright Law, see the official U.S. Copyright Office home page.