As you may know if you follow this blog,  I've been contributing to Visit Lodi! Conference & Visitors Bureau blog.  Visit Lodi is the official travel website for Lodi, California.  From time to time I share blog posts I've written for Visit Lodi here.  I recently wrote a piece for Visit Lodi entitled Lodi's Tempting Tempranillo. 
Tempranillo, which means "little early one" because of its propensity to ripen earlier than other red wine grapes, is the noble grape of Spain. It has been the backbone Spain's finest wines from Rioja and Ribera del Duero for centuries.
It is widely believed to be indigenous to northern Spain, though some believe it originated in France as a natural hybrid of Cabernet Franc and Pinot Noir….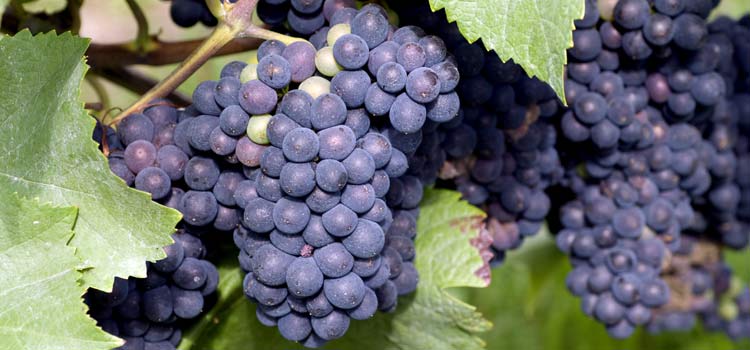 ARE YOU READY FOR A TASTE OF LODI'S TEMPTING TEMPRANILLO? THE REGION WILL BE CELEBRATING INTERNATIONAL TEMPRANILLO DAY IN NOVEMBER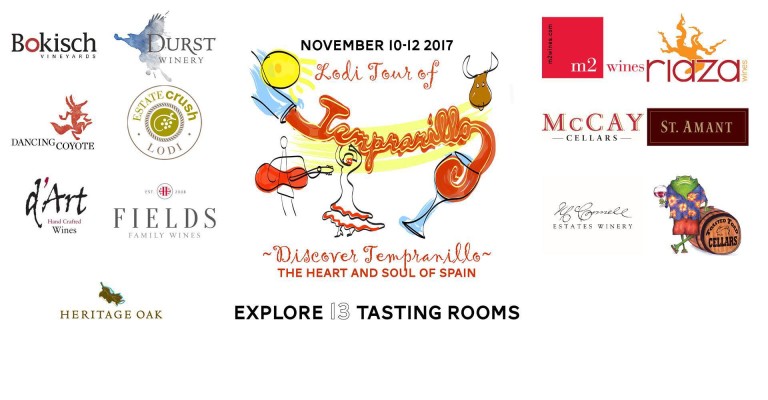 Try something new, discover Tempranillo!  The 2nd Annual Lodi Tour of Tempranillo is taking place the second weekend in November, from Friday, November 10 to Sunday, November 12, 2017.
Here's how it will work: There is no pre-purchased ticket necessary.   Visit any one of the participating wineries to collect a complimentary guidebook and begin your own self-guided tour of each of 13 producers participating in the Lodi Tour of Tempranillo.  Each winery will have a different offering and many will offer special tastings only available at this event
Visitors can plan ahead with the Google Maps "Lodi Tour of Tempranillo Wineries" by clicking here.
Participating Wineries include:
Bokisch Vineyards | d'Art Wines | Dancing Coyote Wines | Durst Winery | Estate Crush | Fields Family Wines | Heritage Oak Winery | m2 Wines | McCay Cellars | McConnell Estates Winery | Riaza Wines | St. Amant Winery | Toasted Toad Cellars 
________________________________________________________________________
Follow me on Twitter, Facebook, Instagram, Vivino and Delectable, for all things wine.  As a wino with latent foodie tendencies, you'll also find food and wine pairings, and food related stuff! Become a fan and join ENOFYLZ Wine Blog on Facebook. Cheers!
Copyright Notice: This entire site is Copyrighted 2010-2017. All Rights Reserved. No unauthorized copying of any section of this site is permitted. If you wish to use any part of this site, contact me. For information on Copyright Law, see the official U.S. Copyright Office home page.