Lucky me! I had the opportunity to do two Villa Maria Wine tastings in two weeks!  The most recent was the Villa Maria Winemaker's Collection facilitated by Snooth.
Over the course of the last few years I've had the opportunity to do a few tweetups featuring Villa Maria, but the Snooth tasting was the deepest dive into Villa Maria's remarkable line-up of wines!
Seriously it is @villamaria_wine that piqued my curiosity for #NZWine! Great QPR well crafted and harmonious #wine-s #FirstSipNZ

— Martin Redmond (@martindredmond) June 22, 2017
The tasting was moderated by Snooth's co-founder/chief taster Mark Angelillo , who was joined by esteemed Villa Maria winemaker Helen Morrison, live from New Zealand!  You can check out the video chat here: Snooth Villa Maria Virtual Tasting.
About Villa Maria
Villa Maria is one of New Zealand's leading winemakers. Founded in 1961 by its current owner and Managing Director, George Fistonich, Villa Maria is 100% New Zealand owned.
New Zealand's leading wine award winner Villa Maria has been New Zealand's leading wine award winner, both nationally and internationally since the early 1980's. Villa Maria's talented people have an unrelenting passion to produce quality wines. Realizing that it takes more than just good winemaking to produce quality, a passion to succeed begins in the vineyard.
Astute site selection by Villa Maria's vineyard experts, is followed by superior vineyard management and then complemented by expert winemaking. A strong focus on continually improving the vineyards is considered by Villa Maria to be an incredibly important factor in quality winemaking. (Source)
The Winemaker's Collection included the following wines:
Bubbly Sauvignon Blanc 2015
Private Bin Sauvignon Blanc 2016
Private Bin Bay Rosé 2016
Taylors Pass Chardonnay 2015
Cellar Selection Pinot Noir 2014
Cellar Selection Merlot-Cabernet 2013
My tasting notes follow:
2016 Villa Maria Sauvignon Blanc Bubbly – New Zealand, South Island
Pale straw color with passion fruit, lime zest, grapefruit and hints of melon and picked ginger aromas. On the palate it's a light-bodied, zesty, crisp frizzante style wine with passion fruit, lime, grapefruit and a bit of green apple flavors with a medium-finish. This a fun, vibrant wine whose affinity for food is amplified by its effervescence. Perfect as an aperitif, pair with fish tacos, deep-fried seafood, pasta with light cream sauce (pasta with clams comes to mind) 12.5% abv. Wonderful value at SRP of $15 (88 pts.)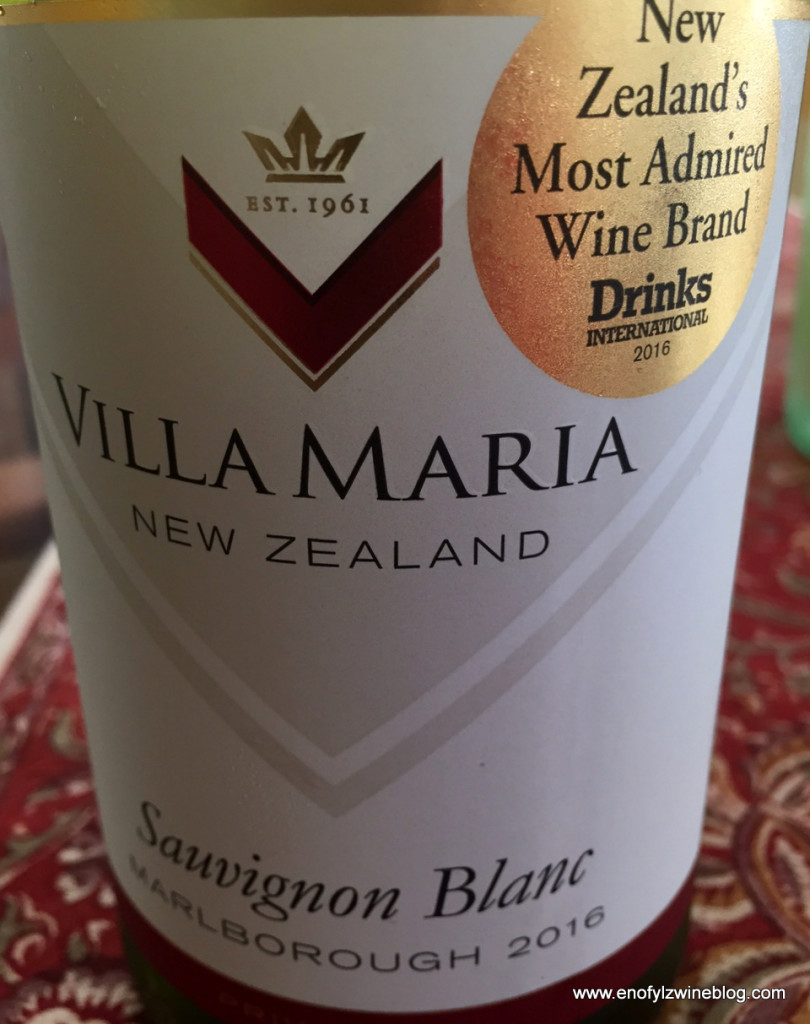 2016 Villa Maria Sauvignon Blanc Private Bin – New Zealand, South Island, Marlborough
Very pale straw color with gooseberry, grapefruit, lime, fresh green herbs
and sliced jalapeno aromas with a hint of lemongrass. On the palate it's light-bodied with zesty acidity and gooseberry, mango, pineapple, tangerine, and lime flavors complemented by an appealing kiss of herbaceousness with a satisfying fresh clean finish. 13% abv. Great value at an SRP of $15 Serve chilled on warm days…perfect as an aperitif. Its ripe citrus flavors have an affinity for any fresh seafood dish or salad course. (89 pts.)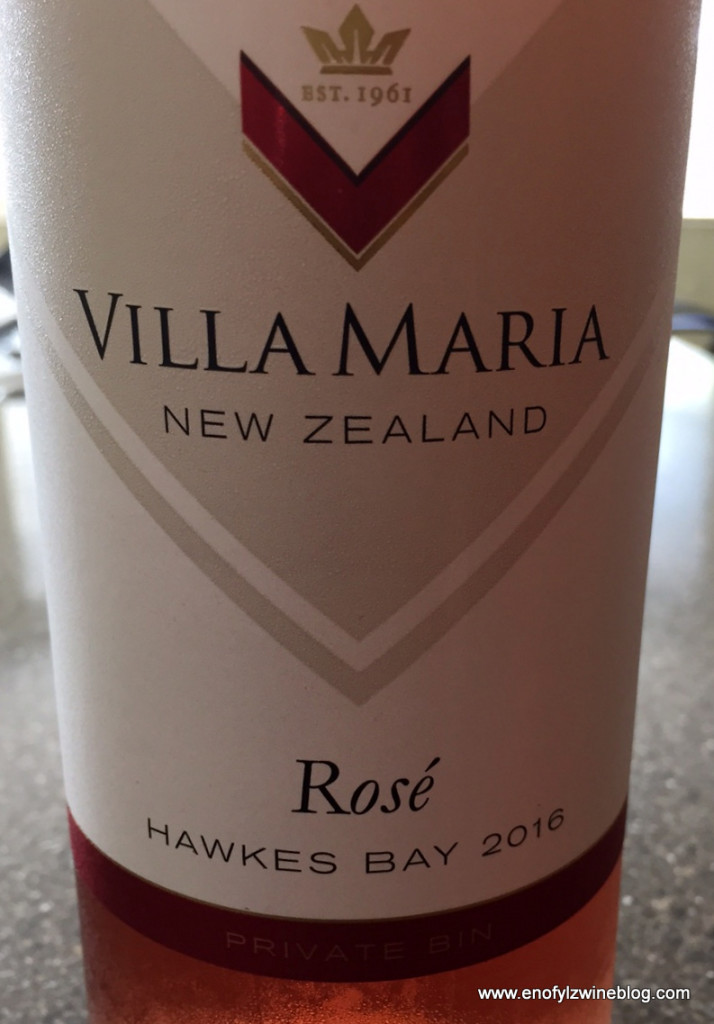 2016 Villa Maria Private Bin Rosé – New Zealand, North Island, East Coast
Strawberry red color with fresh red fruit, light spice, and citrus aromas with a hint of mineral. On the palate it's light-bodied, and fresh with a wonderful texture. Nicely balanced with red summer fruits, strawberry, cherry and watermelon with a nice hint of sweet spice and an appealing minerality on a dry and very giving finish. Blend of mostly Merlot and Pinot Gris. 12.5% abv. It's a rosé, pair with your favorite al fresco fare, especially those that are a bit more substantial like grilled chicken, grilled vegetables, grilled salmon or perhaps a nicoise or watermelon feta salad. Another excellent QPR wine at an SRP of $15. (88 pts.)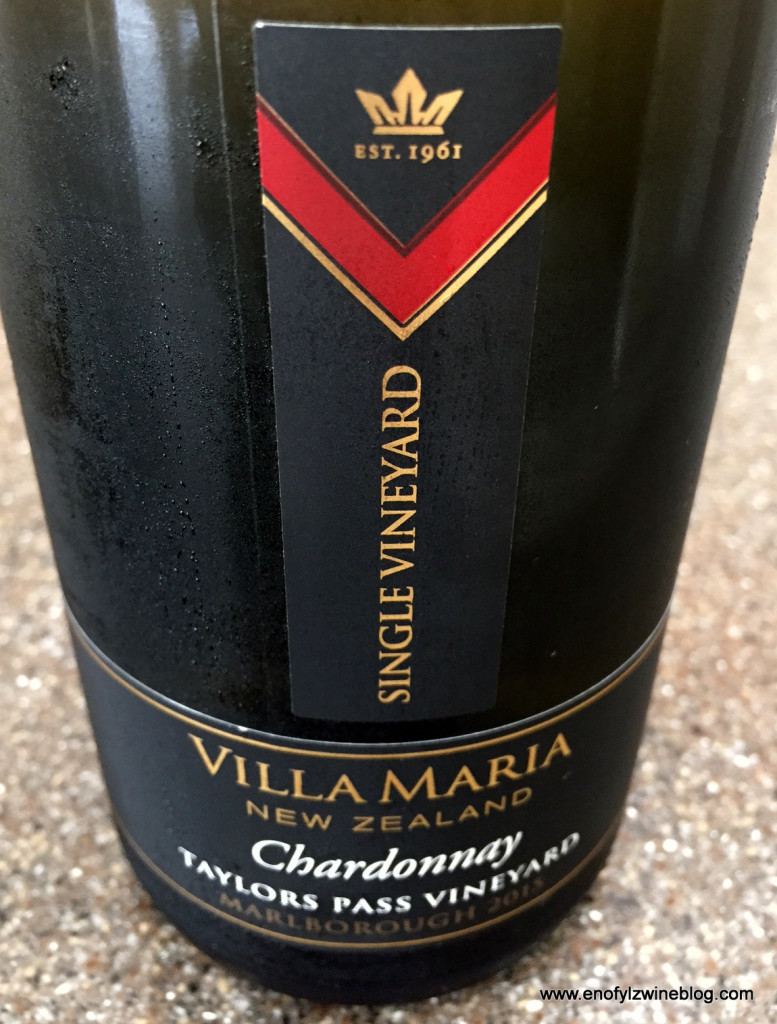 2015 Villa Maria Chardonnay Single Vineyard Taylors Pass – New Zealand, South Island, Marlborough, Awatere Valley
Very pale straw yellow color with aromatic and very appealing tropical fruit, green apple, guava, lemon, white flower, buttered toast and wet stone aromas. On the palate it's medium-bodied, focused and harmonious with an acidity that seems that seems to build from solid to mouth-watering with each sip. It shows apple, grilled pineapple, Meyer lemon, vanilla and spice flavors with a long finish. 13.5% abv; SRP -$45 (92 pts.)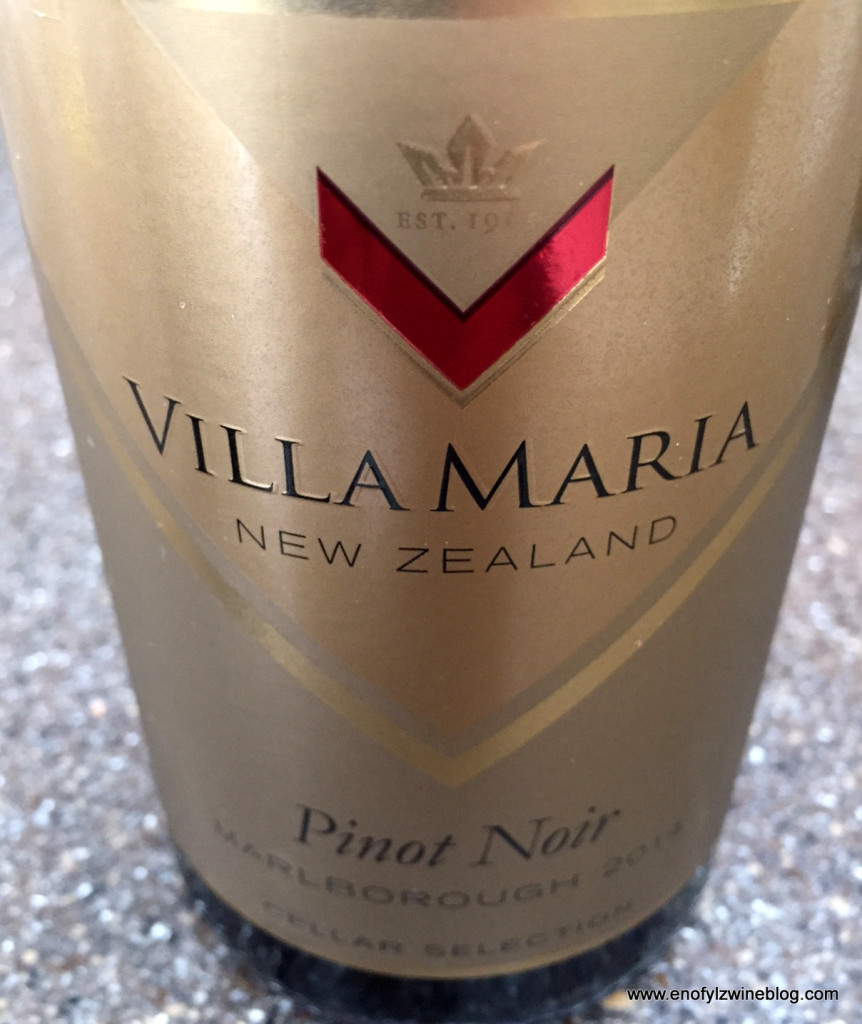 2015 Villa Maria Pinot Noir Cellar Selection – New Zealand, South Island, Marlborough
Translucent ruby color with aromatic red fruit, dried rose, damp earth, and a hint of smoke aromas. On the palate it's light-bodied and fresh with silky well-integrated tannins and baked morello cherry, red currant, strawberry, light spice and just a hint of watermelon flavors and a satisfying mineral laced finish. A great summertime red that will take a chill nicely. 13.5% abv; SRP – $26 (90 pts.)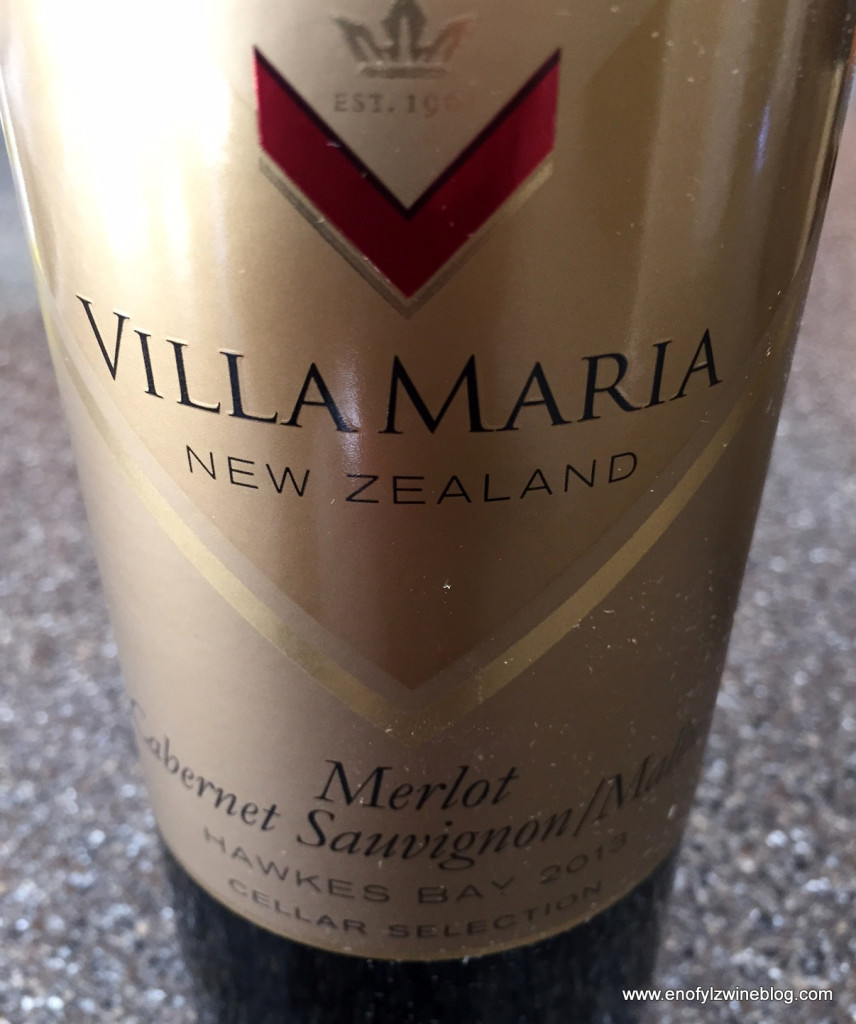 2013 Villa Maria Merlot/Cabernet Sauvignon Cellar Selection – New Zealand, North Island, Hawke's Bay, Hawkes Bay
Garnet color with aromatic cassis, blackberry, black cherry, dried herb and oak spice aromas. On the palate it's medium-bodied with medium acidity and well integrated tannins with cassis, blackberry, plum, black cherry, cacao, spice and a hint of graphite flavors with a satisfying finish. A blend of 60% Merlot , 32% Cabernet Sauvignon, 8% Cabernet Franc. 13.5% abv; Wonderful QPR at an SRP of $20 (90 pts.)
My Takeaways
I continue to be impressed by  the Villa Maria wines.  They are harmonious, well structured wines that offer fantastic quality for the price across the board!   Even the Chardonnay (clearly  my favorite!) offered notable quality at its price point.  You could  certainly pay more and get less.   Click here to locate these remarkable wines!
And be sure to enter the Villa Maria  Open Another World™contest for a chance for you win and a guest receive round trip airfare from the U.S. to New Zealand, enjoying 7-days and 6-nights between the North and South Islands, as well as the opportunity to visit and experience New Zealand's most awarded winery, Villa Maria Wine Estates!
About Snooth
Snooth is a community for wine lovers.  Whether one is just a beginner, or a total pro, Snooth offers its 1 million+ users countless opportunities to learn, taste, share and shop in the world of wine.
Members are able to interact with wineries, stores, fellow wine lovers, and wine professionals from all over the globe with Snooth's daily newsletters, wine search, social forums and interactive media tools.
Since its launch in June 2007, Snooth has become one of the world's largest and most comprehensive online wine destinations, featuring millions of price listings and wine reviews. Snooth also powers wine & food pairings for major sites including Epicurious.com (Conde Nast) and myRecipes.com (Time Inc).
Disclosure of Material Connection: I received these wines free from Ste. Michelle Wine Estates and Villa Maria as part of the Snooth Villa Maria Virtual Tasting.  I was not required to write a positive review and the opinions I have expressed are entirely my own.
________________________________________________________________________
Follow me on Twitter, Facebook, Instagram, Vivino and Delectable, for all things wine.  As a wino with latent foodie tendencies, you'll also find food and wine pairings, and food related stuff! Become a fan and join ENOFYLZ Wine Blog on Facebook. Cheers!
Copyright Notice: This entire site is Copyrighted 2010-2017. All Rights Reserved. No unauthorized copying of any section of this site is permitted. If you wish to use any part of this site, contact me. For information on Copyright Law, see the official U.S. Copyright Office home page.