Last weekend we celebrated a friend's milestone birthday at Boulevard in San Francisco.  We dined the "Wine Vault", a wine inspired semi-private room with a brick lined ceiling that brings to mind dining  in an underground cellar in France.  As the evening was winding down,  our gracious (and generous) hosts asked if we wanted anything else.  After appetizers, a very satisfying main course, a shared dessert (and a bottles of wine to pair with each of those courses), I was tempted to call it a night.  But mostly out of curiosity, I decided to take a gander at the awesome wine list (In fact, Boulevard was recently included  in Wine Spectator's list of 14 Standout Bay Area Wine Restaurants).  I saw an irresistible choice listed under By The Glass Menu – a 1970 Bodegas Franco-Españolas Rioja Crianza Bordón was being offered poured via the Coravin wine preservation system.
Nestled inside the historic Art Nouveau Audiffred Building, overlooking the San Francisco–Oakland Bay Bridge and across the street from the restored tower of the Ferry Building, Boulevard is surrounded by beauty. Inside, executive chef and owner Nancy Oakes creates her own masterpieces. Oakes' haute American cuisine—a seasonally changing menu of specialties from land and sea—is matched with wine director John Lancaster's 825-selection list, which features a robust by-the-glass program and strengths in California, Burgundy, the Rhône, Italy, Bordeaux and Germany. – Wine Spectator
I adore mature wines, especially from Rioja.  I just had to order a glass!
There were two things that made this wine memorable for me.  The first was surprising, the second was not.
The first thing that made this wine surprising was that it was a Crianza, which is the second tier (see below)  on a four tier quality ladder that is Rioja wine.  A wine classified as a Crianza is typically vinified for short-term (think 2-5 years) cellaring – not 47 years!  The fact that the wine was neither a Riserva, or a Gran Reserva, wines that are more serious and age-worthy was very surprising!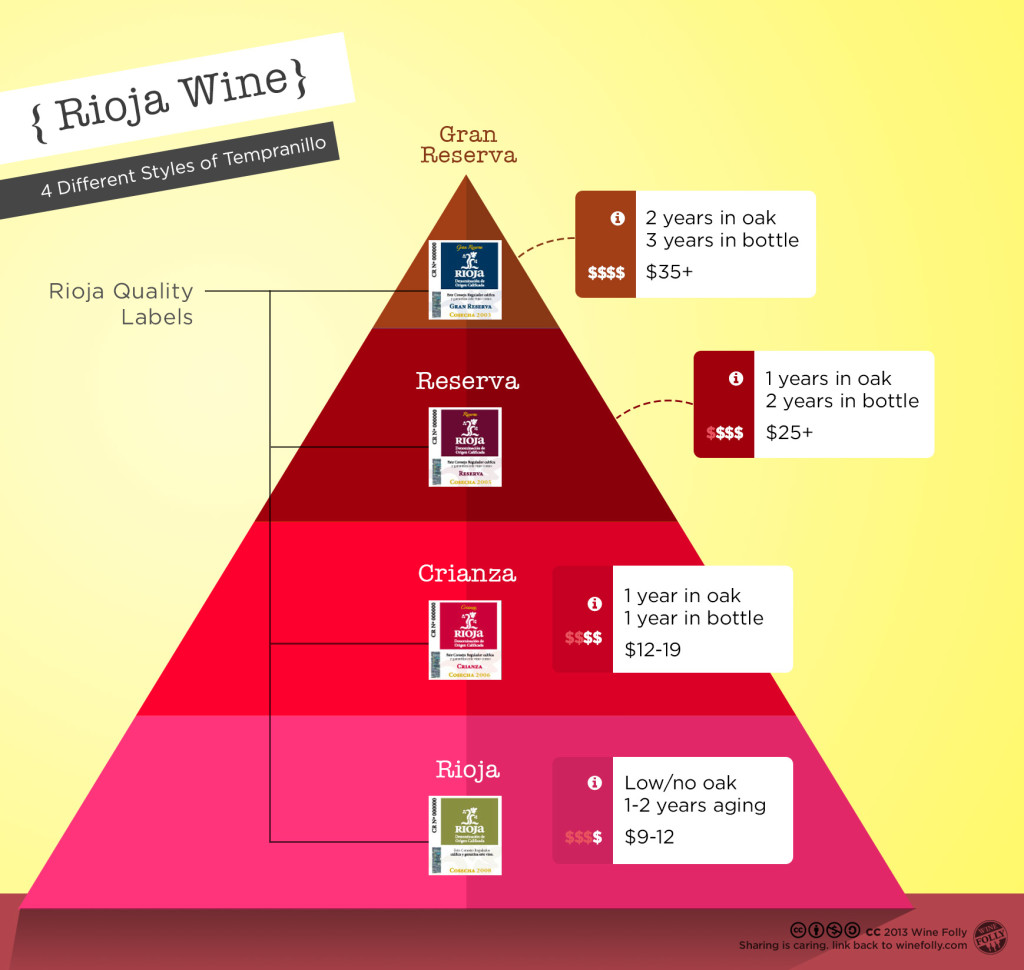 The second thing was not a surprise – and that's how much a quality mature Rioja has such an appealing "Burgundian" quality.  I knew from a previous tasting experience of Special Rioja Tasting featuring a Cune & Contino Library Tasting with Winemaker Jesús Madrazo that mature Rioja can evoke Burgundy, but still have a distinctly Riojan character.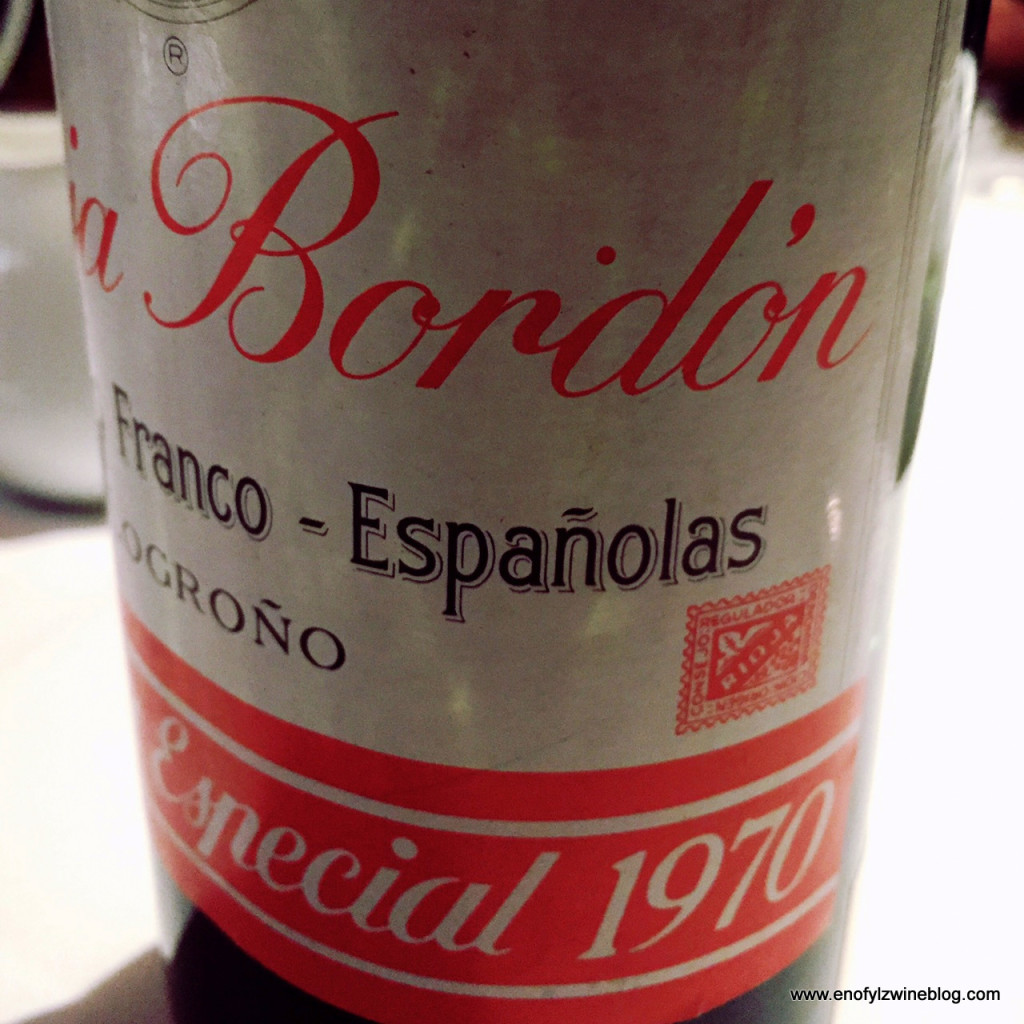 One of the historic centenarian bodegas (founded in 1890) in Rioja, Bodegas Franco Españolas was in fine form in 1970, a  vintage rated as "very good" by the Control Board of the D.O. Ca. 
Tasting Notes:
Translucent ruby color that's bricking at the edges with a prominent meniscus and intriguing leather, eucalyptus, rain soaked dried leaves, dried savory herbs (think anise)a bit of tobacco aromas. On the palate it's light-bodied, elegant and stunningly fresh with mouthwatering acidity and dried red fruits – cherry and strawberry, tobacco, eucalyptus, iodine, and dried herb flavors with a long savory finish. 88-89pts Very Good
Pair with:  This would have been fantastic with my lamb entree!
________________________________________________________________________
Follow me on Twitter, Facebook, Instagram, Vivino and Delectable, for all things wine. As a wino with latent foodie tendencies, you'll also find food and wine pairings, and food related stuff! Become a fan and join ENOFYLZ Wine Blog on Facebook. Cheers!
Copyright Notice: This entire site is Copyrighted 2010-2017. All Rights Reserved. No unauthorized copying of any section of this site is permitted. If you wish to use any part of this site, contact me. For information on Copyright Law, see the official U.S. Copyright Office home page.