As you may know if you follow this blog,  I've been contributing toVisit Lodi! Conference & Visitors Bureau blog.  Visit Lodi is the official travel website for Lodi, California.
Writing for Visit Lodi feels personal for me.  Lodi is a wine region I've come to know and love.  It feels like I've had a front row seat to its remarkable evolution.   The quality and diversity of the wines is remarkable.  But just as importantly for me is that remarkable growers,  and vintners of Lodi – many who I've come to know.
If it seems like Lodi is the most "together" wine region in the U.S. – nearly all growers and wine producers working in synch to put out the word about Lodi wines and grapes – that's because it is – Randy Caparoso
You simply won't find a better folks.  And I'm pleased to be sharing some of the remarkable stories behind the wines and vines!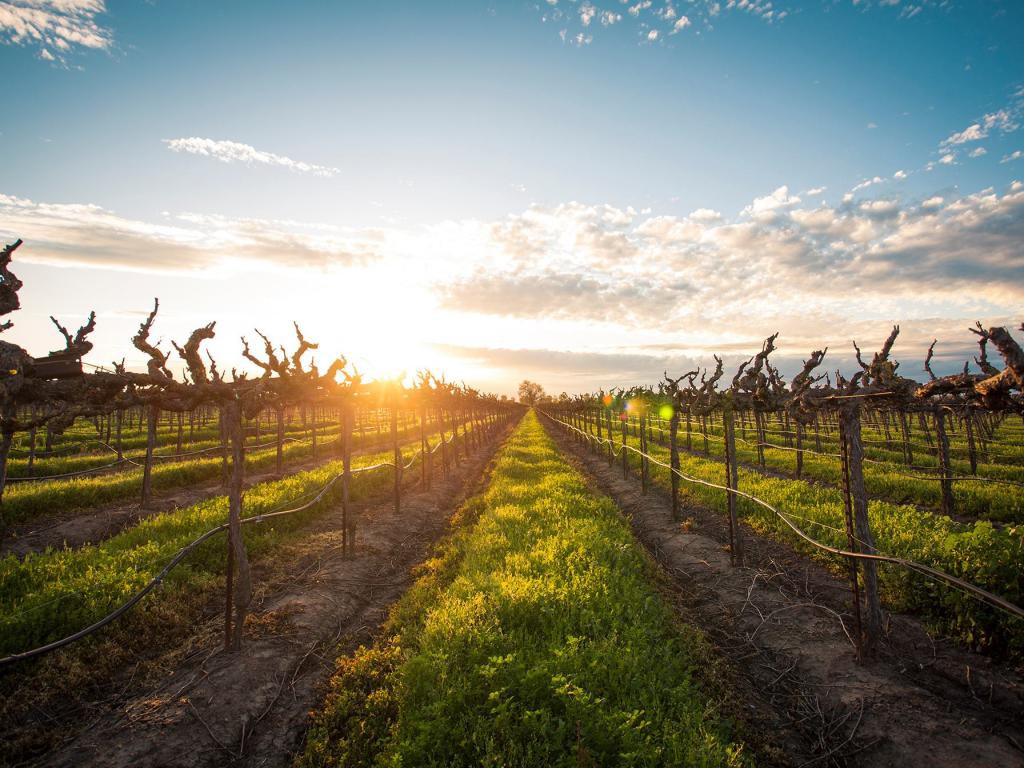 My latest feature on the Visit Lodi website is about Lodi's historic vineyards.  It's entitled A Taste of Lodi's Historic Vineyards.
The Historic Vineyard Society ("HVS") is a not-for-profit organization dedicated to preserving distinguished old-vine vineyards in Lodi and elsewhere in California.
The Project Team behind the HVS includes many noteworthy individuals whose names you may recognize including Jancis Robinson (author and wine critic), Bob Biale (Biale Vineyards), Mike Officer (Carlisle Vineyards), Tegan Passalacqua (Turley Wine Cellars and Sandlands), Morgan Twain-Peterson (Bedrock Vineyards,and Under The Wire), David Gates (Sr. VP of Vineyard Operations- Ridge Vineyards) and Joel Peterson (Special Consultant, Founder of Ravenswood, and Once and Future )
Lodi is among the leaders in California with 18 historic vineyards listed with HVS, including seven (Katushas' Vineyard, Marian's, Mohr-Fry, Rous. Schmiedt, Stampede Vineyard, and ZinStar), which have been validated and registered with the HVS.  Read the full article here.
________________________________________________________________________
Follow me onTwitter, Facebook, Instagram, Vivino and Delectable, for all things wine. As a wino with latent foodie tendencies, you'll also find food and wine pairings, and food related stuff! Become a fan and join ENOFYLZ Wine Blog on Facebook. Cheers!
Copyright Notice: This entire site is Copyrighted 2010-2017. All Rights Reserved. No unauthorized copying of any section of this site is permitted. If you wish to use any part of this site, contact me. For information on Copyright Law, see the official U.S. Copyright Office home page.