Earlier this month, in honor of Earth Day, I took part in a Facebook Live tasting of wines certified by Lodi Rules™ for Sustainable Winegrowing Program.  It was part of the broader April is California Wines: Down to Earth Month, an initiative to promote earth-friendly California wines made with sustainable winegrowing and winemaking practices.
The objective of the tasting was to tell the Lodi Rules "story through the wines" according to Stuart Spencer of the Lodi Winegrape Commission who moderated the tasting.
I was excited about participating in the tasting because my experience with wines that were primarily marketed as "organic" has been mixed.
It seems to me there is some "green washing" (promoting of wine to present an environmentally responsible image) going on in the wine world.  While I'm all for sustainable winegrowing and winemaking practices, I still want to drink tasty wines  that I enjoy.
The Lodi Rules™ Program
Lodi Rules for Sustainable Winegrowing is California's original  sustainable viticulture program. The program, which launched in 2006, truly began from the ground up, with growers deciding it was important for the Lodi wine region.
It is the most recognized, third-party vineyard certification program in the industry. To qualify, a grower must pass rigorous, yearly audits which address every aspect of land stewardship. To become certified green, a grower must monitor and record their farming practices and achieve a minimum, quantifiable score in several categories. These categories include, efficient water use, efficient energy use, reduced pesticide use, air quality enhancement, ecosystem enhancement, employee training and community involvement to name a few.
When you drink a glass of wine made from Lodi Rules certified grapes, you are supporting a farmer, a vintner, and an entire agricultural community that embraces their responsibility to care for the environment and their neighbors
According to the Lodi Rules website…Our certification process is rigorous, based in science, voluntary, and third-party audited. Lodi Rules certified growers make up an innovative community with a history and commitment to farming quality winegrapes through the implementation of viticulture practices that balance environmental, social, and economic goals. Lodi Rules was designed to communicate our commitment to sustainable agriculture to wineries and the general. 
Lodi Rules has two key components. First, Lodi Rules promotes winegrape grower adoption of over 100 sustainability practices, which are called "Standards". The Standards were collaboratively developed by a team of Lodi winegrape growers and viticulture professionals, and were first accredited by Protected Harvest in 2005. The second key component of Lodi Rules is the pesticide risk model, PEAS, which is unique to Lodi Rules.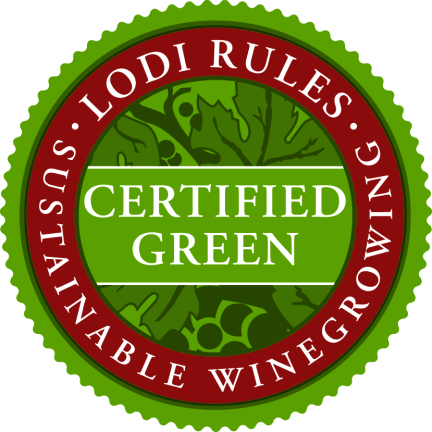 A wine labeled as Certified Green must contain at least 85% fruit from Lodi Rules certified vineyards. This wine was produced from organically farmed and green certified vineyards.
The program, which is a model in the wine industry, has grown vigorously since its establishment in 2006. Then there were 5 growers and about 1,200 acres certified in the program.  As of 2016,  there are over 100 growers and over 36,400 winegrape acres are "Certified Green" in California. Within the Lodi region, nearly 24,000 acres have been certified and over 12,500 acres were certified in other regions throughout California – representing a total of 9 Crush Districts.
The Wines
We tasted four Certified Green Wines; two whites and two reds.  Information about the vintner and my tasting notes follow:
2016 Oak Farm Vineyards Sauvignon Blanc
Oak Farm Vineyards specializes in hand-crafted, small-lot and single vineyard varietals. Their property is one of the oldest in the Central Valley.
Fruit for this wine is from the Mohr-Fry Ranch, one of the first growers in the Lodi Rules program.  It is a "Clone 1" Sauvignon Blanc fermented in stainless steel.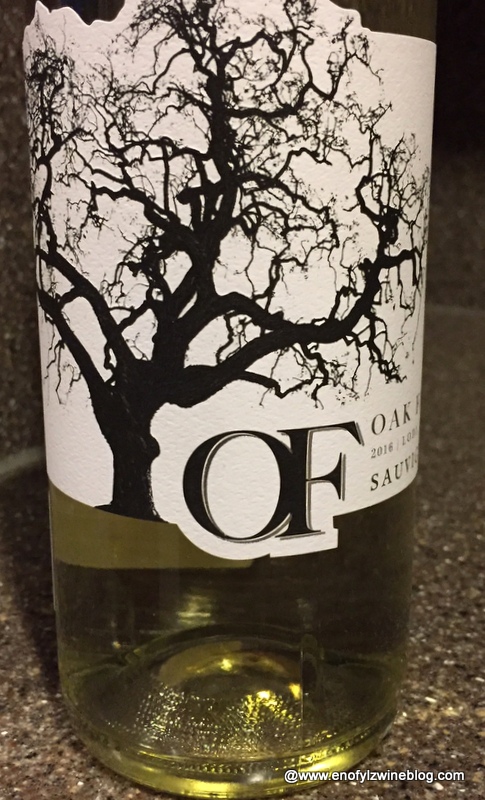 2016 Oak Farm Vineyards Sauvignon Blanc – USA, California, Central Valley, Lodi
Very pale green straw color with promising melon, tropical fruit and pear aromas. On the palate it's very fresh and approaching medium-bodied with melon, guava, pear, and a hint of under ripe pineapple flavors with an appealing bit of minerality on the back end. 13% abv; SRP-$20 (88 pts.)
2015 Bokisch Vineyards Albariño Terra Alta Vineyard
Bokisch Vineyards is renowned for working with Spanish grape varieties.  In fact, Markus and Liz Bokisch were pioneers who introduced Albariño to the Lodi AVA
The Terra Alta Vineyard is located in the Clement-Hills sub-AVA of Lodi.  Grapes for the wine sourced from clonal selection of Albariño from the Rias Baixas region of Spain.  It was fermented in stainless steel.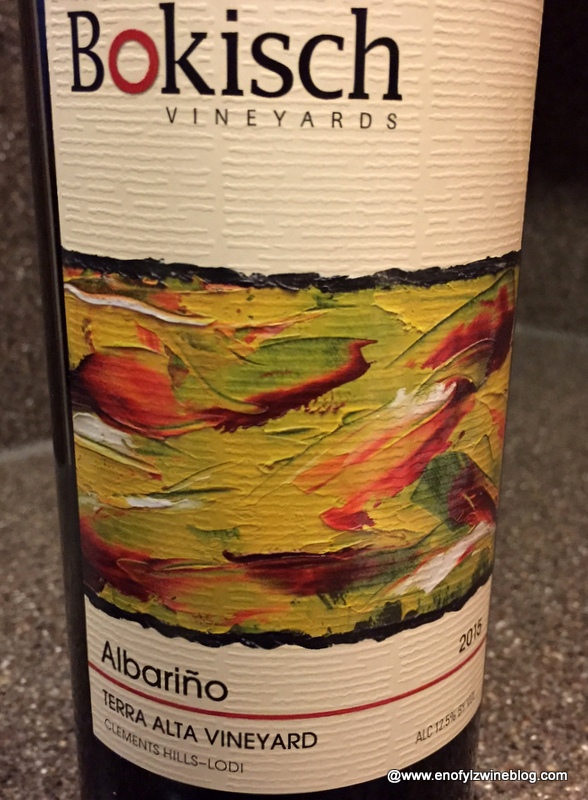 2015 Bokisch Vineyards Albariño Terra Alta Vineyard – USA, California, Central Valley, Clements Hills
Pale straw color with a slight golden hue; and alluring peach, fuji apple, citrus, and white flower aromas. On the palate it's medium-bodied, dry and shows a harmonious character with vibrant acidity. Ample fruit flavors include pear, kiwi, key lime, and mandarin orange. Raised in stainless steel. 12.5% abv; SRP = $18. Very good QPR (90 pts.)
2014 Michael Klouda Zinfandel Broken Vine
Michael Klouda, who has worked for Michael-David Winery for 6-7 years as a viticulturist started making wine under his own label a few years ago.
Here's what he say about this wine…This is my 3rd year making wine from Bob Schulenburg's vineyard. These vines are over 60 years old and produce small Zinfandel clusters with small berry size.  For this vintage I fermented a little over a third of the wine with native yeast.  I then put the wine in 2nd year barrels that had been used for Pinot Noir and aged it for 16 months.
If this wine is an exemplar of his winemaking, I bet he's got a very bright future!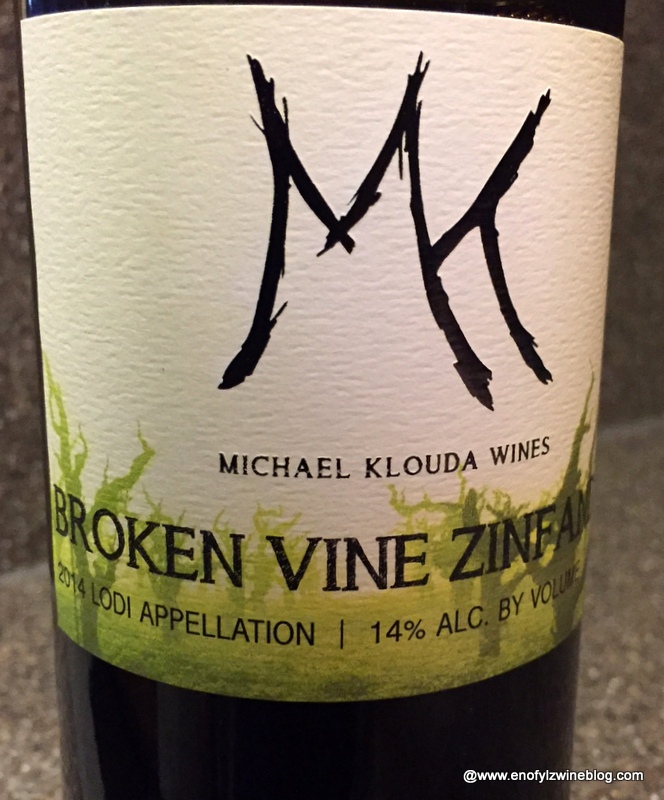 2014 Michael Klouda Zinfandel Broken Vine – USA, California, Central Valley, Lodi
Dark ruby color with very appealing kirsch, boysenberry, red currant, sandal wood, spice, and dark roast espresso aromas. On the palate it's medium-bodied, persistent, and fresh with moderate well-integrated tannins. It shows black cherry, boysenberry, strawberry, espresso, red currant, and sweet spice flavors complemented with a pleasing bitter note on the back end that I enjoyed. Medium-long finish. Aged 16 months in used oak. I was impressed with the wine.  Would definitely seek out other wines from Klouda! 14% abv; SRP – $26 (90 pts.)
2014 Michael-David Vineyards Cabernet Franc Inkblot
"Michael" and "David" of the Michael David Winery are brothers whose family has farmed fruits and vegetables in the Lodi region since the 1850s, cultivating wine grapes for nearly a century. Michael and David constitute the 5th generation of grape-growers in the Phillips family, with the 6th generation now joining the family business.
Michael-David produced the first Cabernet Franc in Lodi. This wine spent 21 months in French Oak.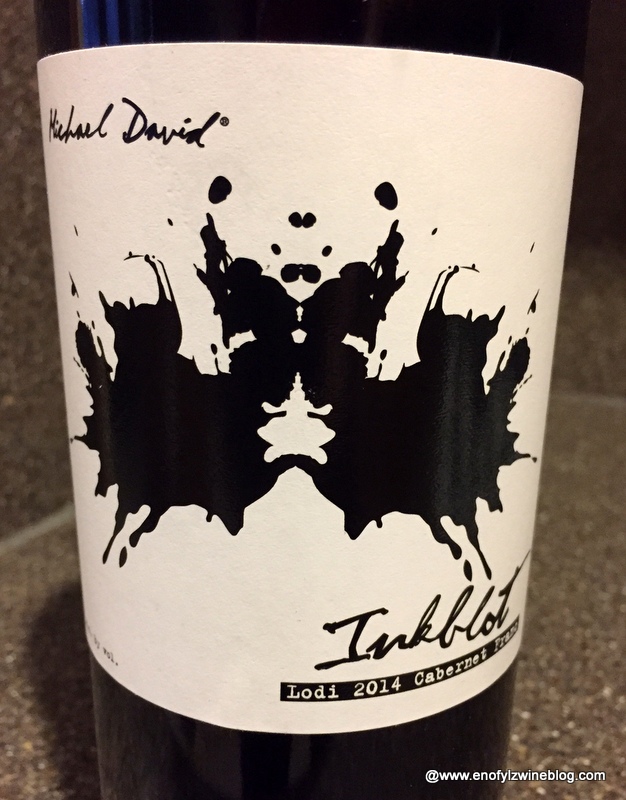 2014 Michael-David Vineyards Cabernet Franc Inkblot – USA, California, Central Valley, Lodi
Opaque purple color. A bit hot on the nose with black and red fruit, violets, spice and dried herb aromas. On the palate it's full-bodied, and robust with a supple mouth feel and firm well-integrated velvety, sweet tannins and moderate acidity. This is a delicious wine that shows ample blackberry, black cherry, plum, black and red currant, sweet spice and vanilla flavors. Cabernet Franc with a splash of Petite Sirah. If you like your wine big, bold, and delicious this is one to try! It has me craving a nice juicy steak! 15.4% abv; SRP – $35 (88 pts.)
My Takeaways From The Tasting:
I had several takeaways from the tasting that I think are important for you as wine-lovers and consumers:
Lodi Rules™ is a world-class, authentic, and rigorous sustainability program.
When you buy a Lodi Rules Certified Green wine you're supporting people who care about future generations, taking care of the land, and the people who work the land.
I continue to be very impressed with the diversity of the grapes farmed in Lodi and the wines crafted therefrom.  The region has a unique terroir.  Its climates, soils and geography enable it to grow  over 100 grape varieties are grown in seven distinct areas, each which has its own unique character.   Of course you'll find world-class Zinfandel, but you'll also find grow an impressive selection of grapes with roots in France, Spain, Portugal, Italy, and Germany.  Lodi's wine are also stylistically diverse.  In other words, there's something for every wine lovers palate!
Organic wine doesn't always mean it sustainable.  Organic winegrowing is about the use of organic pesticides, while sustainability is a more holistic and comprehensive approach to farming.
Lodi is unique and special because there were many generational wine growers who were practicing sustainability before it became fashionable because they wanted to be good stewards of the land for future generations of their families in mind.
You can get more detailed information about the Lodi Rules is available here.  You'll find a list of wines made from Lodi Rules grapes here.
Finally, you'll find the video of the tasting here.
________________________________________________________________________
Follow me onTwitter, Facebook, Instagram, Vivino and Delectable, for all things wine.  As a wino with latent foodie tendencies, you'll also find food and wine pairings, and food related stuff! Become a fan and join ENOFYLZ Wine Blog on Facebook. Cheers!
Copyright Notice: This entire site is Copyrighted 2010-2017. All Rights Reserved. No unauthorized copying of any section of this site is permitted. If you wish to use any part of this site, contact me. For information on Copyright Law, see the official U.S. Copyright Office home page.