The last weekend in March, my wife and I attended Livermore Valley Winegrowers Association's Barrels, Bottles & Brews with a friend. 
Barrels, Bottles & Brews is a two-day event that offers amateurs and aficionados of beer, wine and spirits the opportunity to sample all three over the course of a couple of days for $45 (advanced)/$55 (day of the event).
From a winery perspective, both barrel samples and finished wines were available.  Most wineries had both, a few had one or the other.
Livermore Valley's storied wine country has some new neighbors — craft breweries and artisan distilleries—and now there's even more to celebrate in wine country. The same quality, attention and care dedicated to the winemaking process, similarly can be found in the regions craft brew and artisan spirits.
Participating wineries, distilleries, and breweries included:
Wineries
: 3 Steves Winery, Bent Creek Winery, Boa Ventura de Caires, Caddis Winery, Cedar Mountain Winery, Charles R Winery, Concannon Vineyard, Crooked Vine Winery, Dante Robere Vineyards, Darice Kent Vineyards, Eagle Ridge Vineyard, Eckert Estate Winery, Ehrenberg Cellars, el Sol Winery, Fenestra Winery, Garre Vineyard & Winery, Las Positas Vineyards, Leisure Street Winery, Longevity Wines, McGrail Vineyards and Winery, Mitchell Katz Winery, Murrieta's Well, Nottingham Cellars, Occasio Winery, Pat Paulsen Vineyards, Retzlaff Vineyards, Rios Lovell Winery, Rodrigue Molyneaux Winery, The Steven Kent Winery, Vasco Urbano, Wente Vineyards, Winemakers Studio, Wood Family Vineyards
Distilleries
: Eckert Artisan Spirits, Sutherland Distilling
Breweries
: Eight Bridges Brewing, Shadow Puppet Brewing Company, Working Man Brewing Company
Here's a (mostly) photo essay of a day we spent at
Our check in point, where we picked up our glasses and wrist band was Wente Vineyards.  We couldn't have asked for more gorgeous California day!
Wente, which was voted Best Winery in the East Bay by Diablo Magazine in 2016, was great place to start!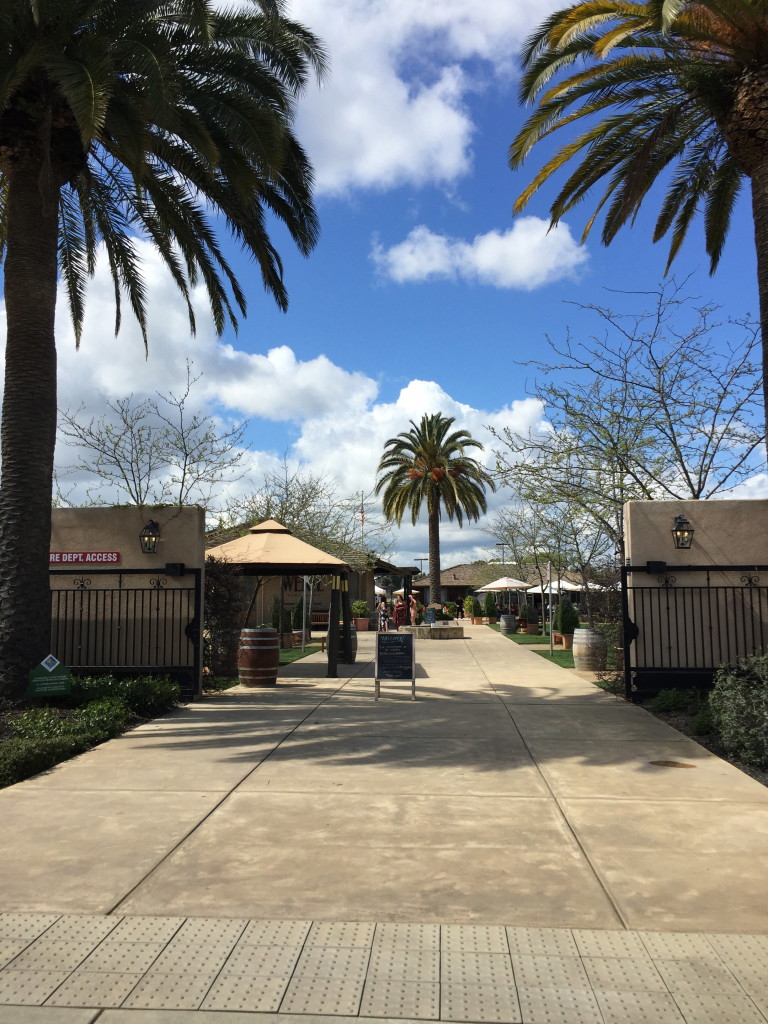 Wente was a great place to start.  It's a gorgeous property that centrally located to  the wineries we had on our hit list, and the Wente is the "first family" of Livermore wineries with a diverse selection of wines.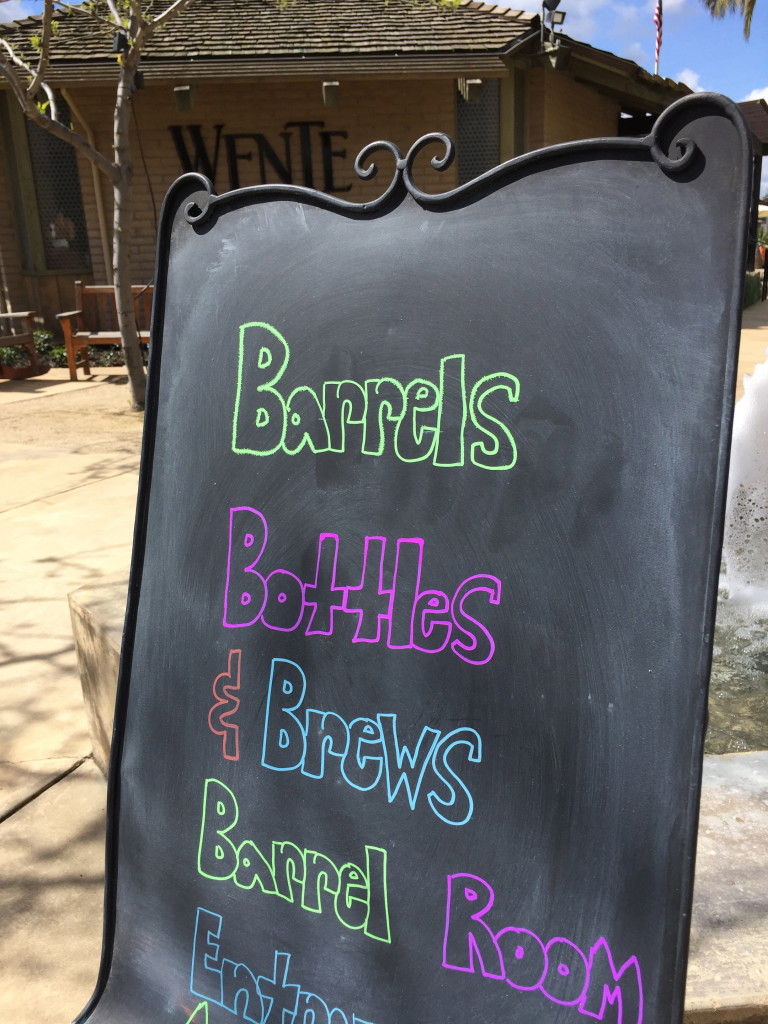 We tasted three wines, including a barrel samples of the 2016 Pommard Pinot Noir Clone, and the limited production 2014 Nth Degree Cab, plus the 2014 Charles Wetmore Cabernet Sauvignon.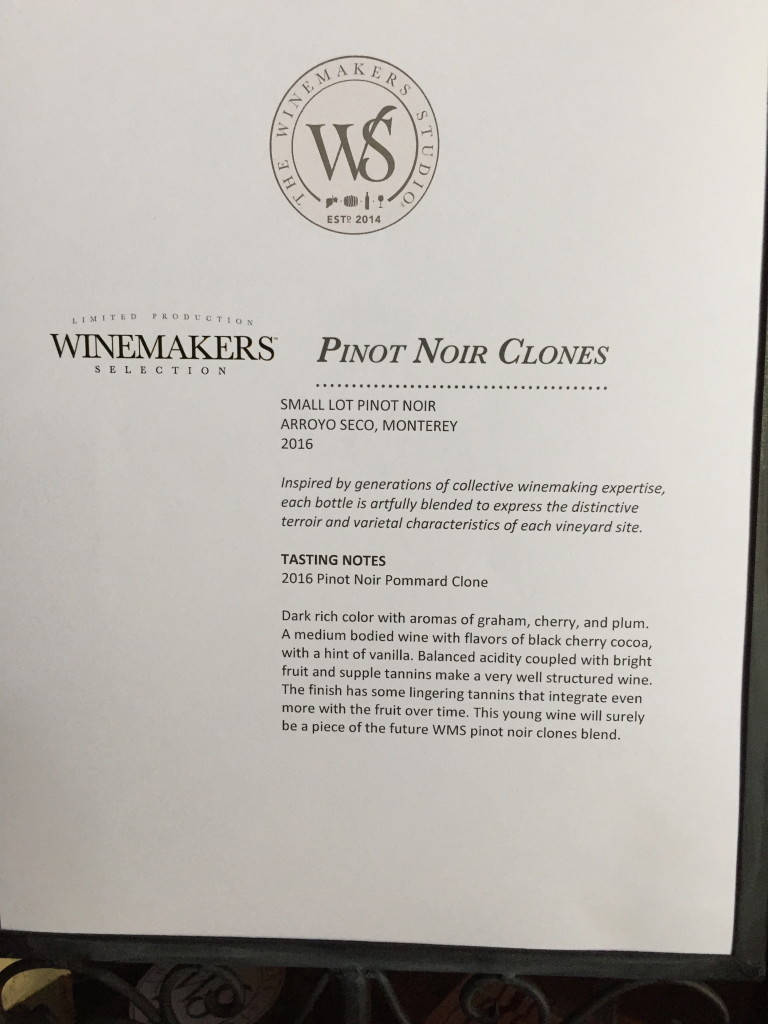 Our next stop was motivated by our desire to a bit of "One-stop sipping".  We headed over to nearby Vasco Road  to taste at, new to me, Longevity Wines, Nottingham-Vasco Urbano, and a Livermore Valley favorite, Occasio Wines.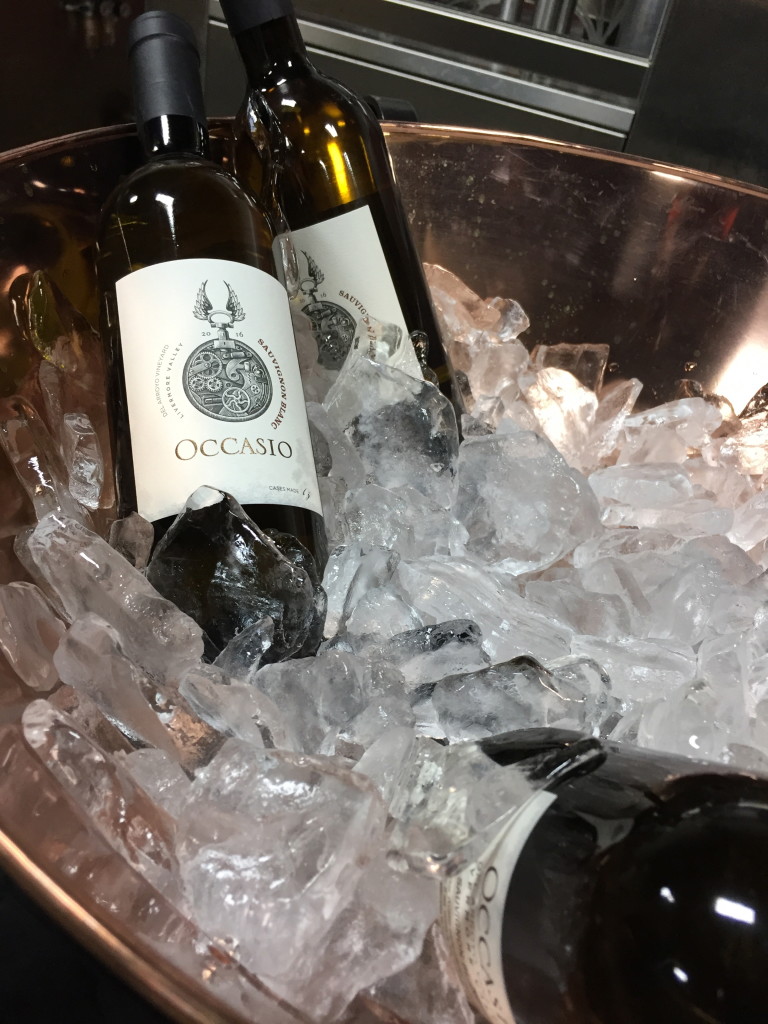 We tasting a positively alluring barrel sample of the Occasio Malbec (I don't recall the vintage) and their likewise alluring 2016 Sauvignon Blanc…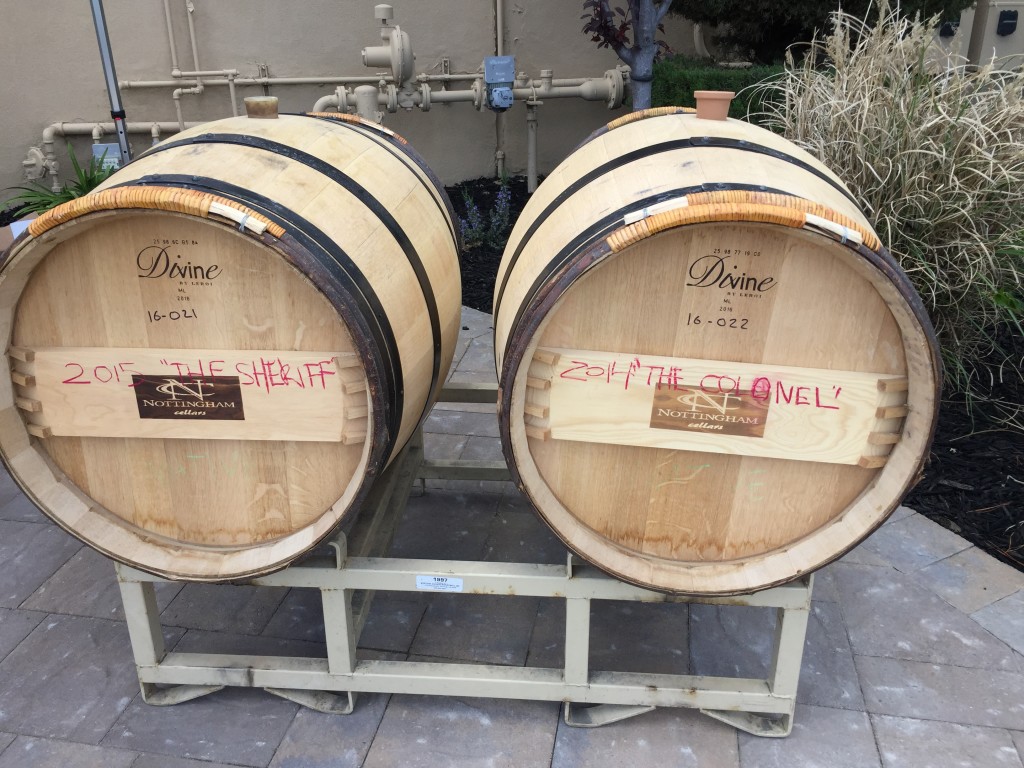 From there we walked next door to taste Nottingham-Vasco Urbano (Vasco Urbano focuses on Rhone varietal wines) where we tasted barrel samples of the 2015 The Sheriff GSM blend and the 2014 The Colonel MGS blend.  I slightly preferred the Colonel because it had more Mourvedre.   Both wines showed promise.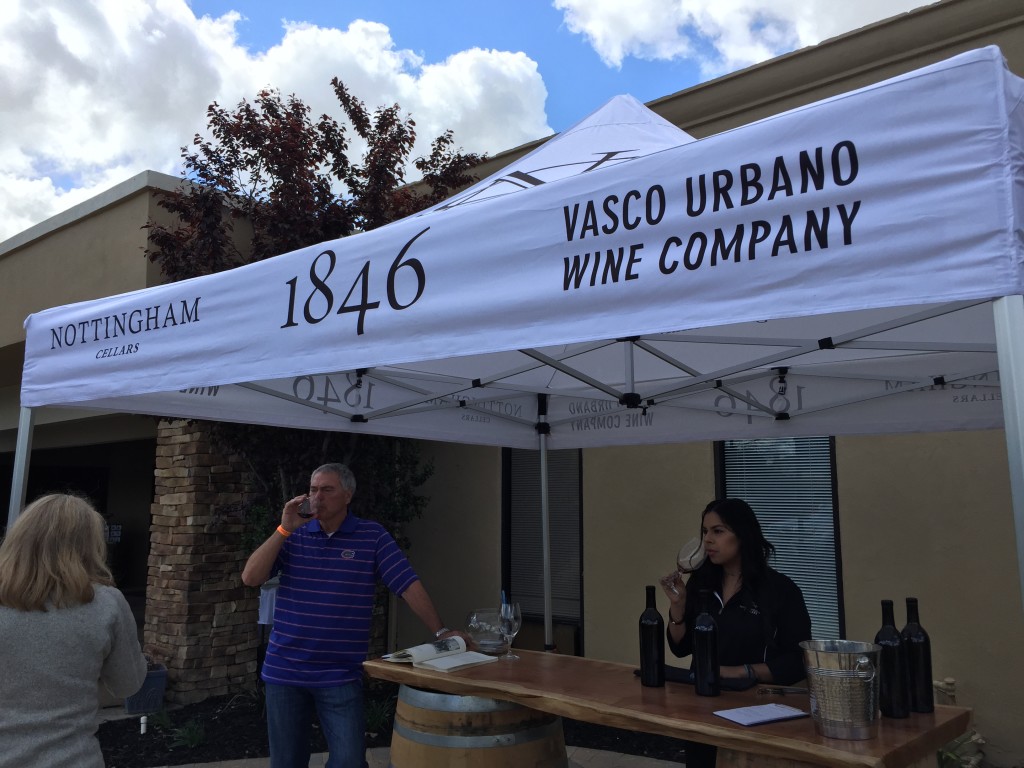 About this time we were getting hungry.  Fortunately there was a mobile barbecue tent set up outside the three wineries.  We picked up a positively delicious brisket sandwich with a side of smoked potato salad….which we tasted with a couple of barrel samples, the included a  Zinfandel which was great paired with the Beef Brisket.  I was impressed with the Longevity Wines.  I'll be back.
From there we walked across the street to Wood Family Vineyards.  Of the wineries we visited they had the most finished wines available for tasting.  It reminded me of some component tastings I've attended in the past.  That is they offered tastes of single Bordeaux varietal wines, and a Bordeaux blend from the same vintage.  My favorite of the finished wines was the 2014 "El Loco" Red Wine.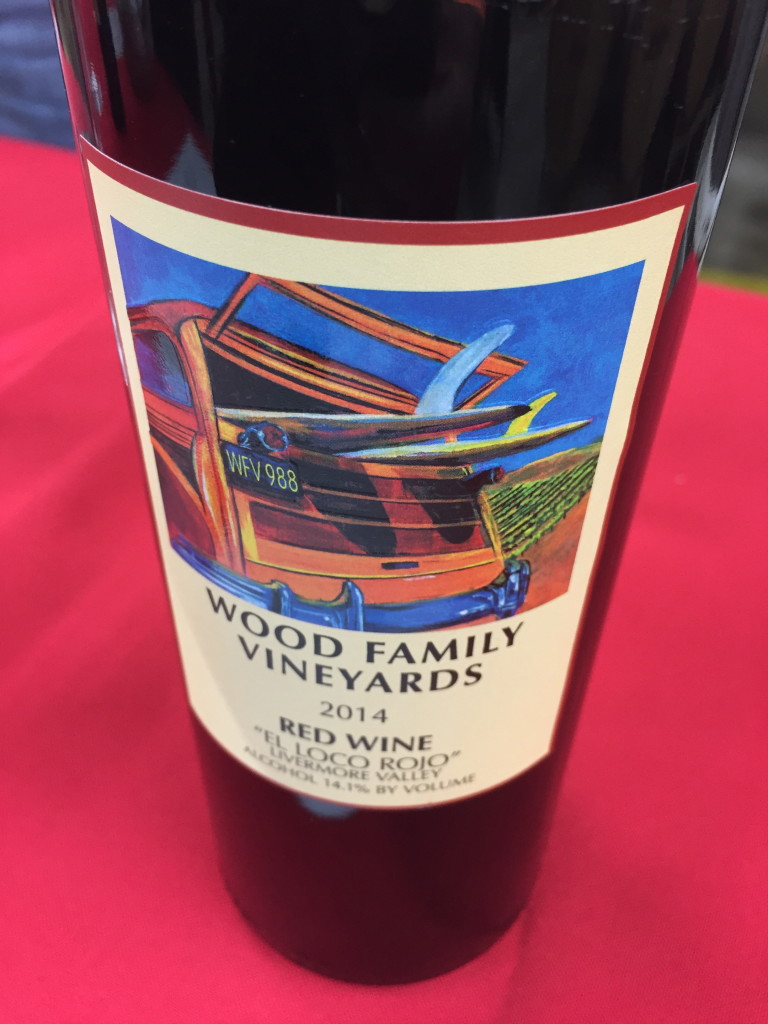 After Wood Family wines, we decided to refresh our palates with some beer!  We headed over to Working Man Brewery….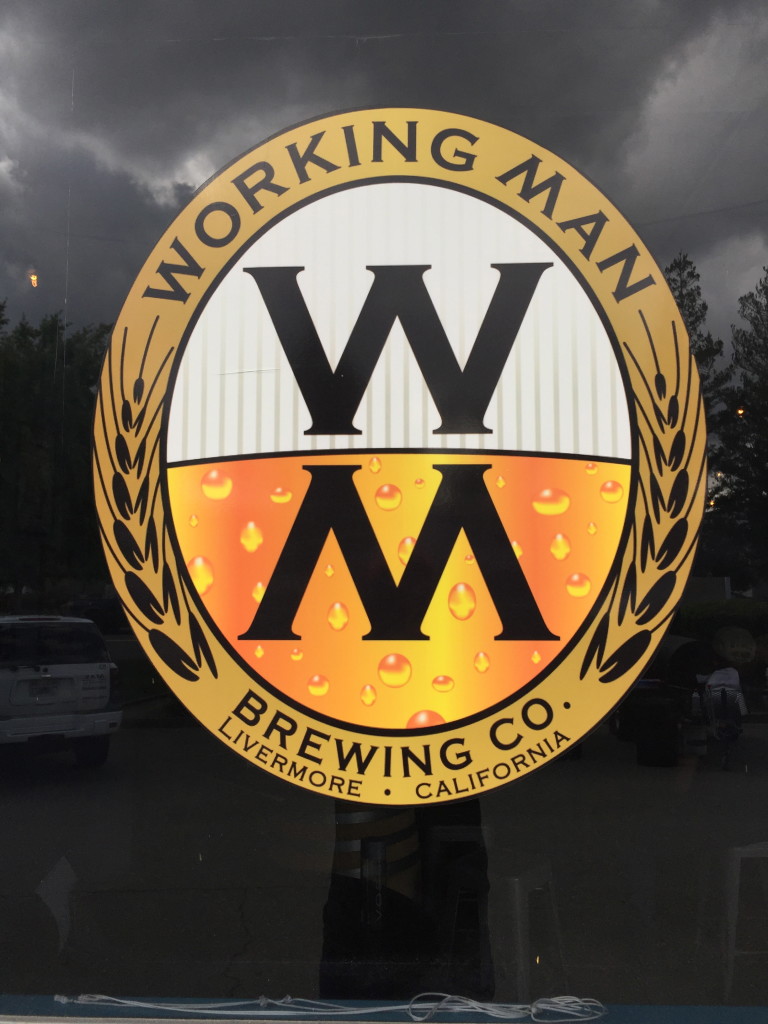 I tried a Nitro Coffee Imperial Stout that was superb, and a delightful Quad IPA!  If you're in Livermore and are looking for a craft brewery, I definitely recommend a Working Man!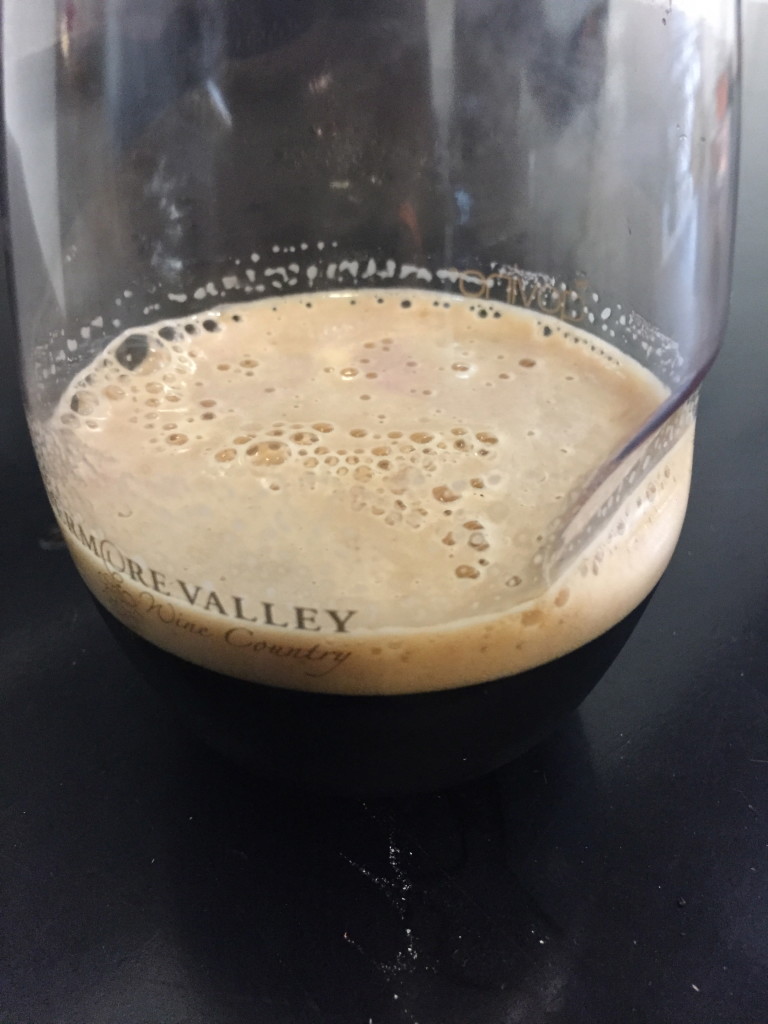 Our last, but definitely not least, stop of the day was BoaVentura De Caires Winery.  After being recommended by a few wine loving friends whose palates I trust, BoaVentura has been on my "To Taste" list for at least a couple of years!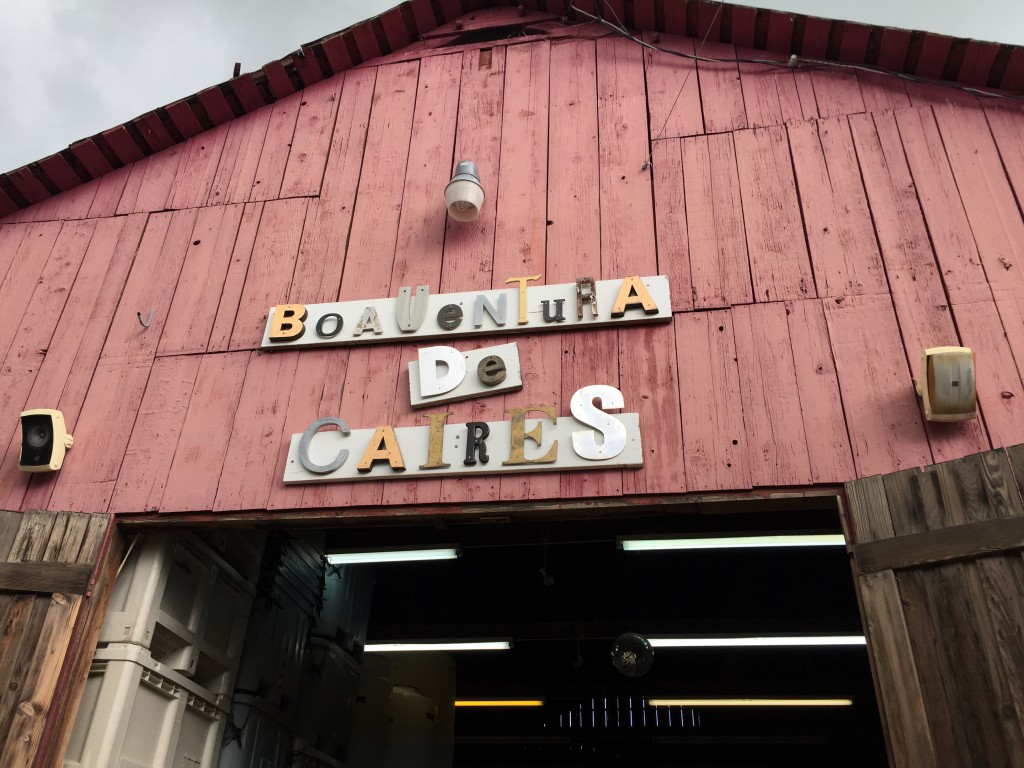 But due timing (their tasting room hours are limited) whenever I was in Livermore they weren't open.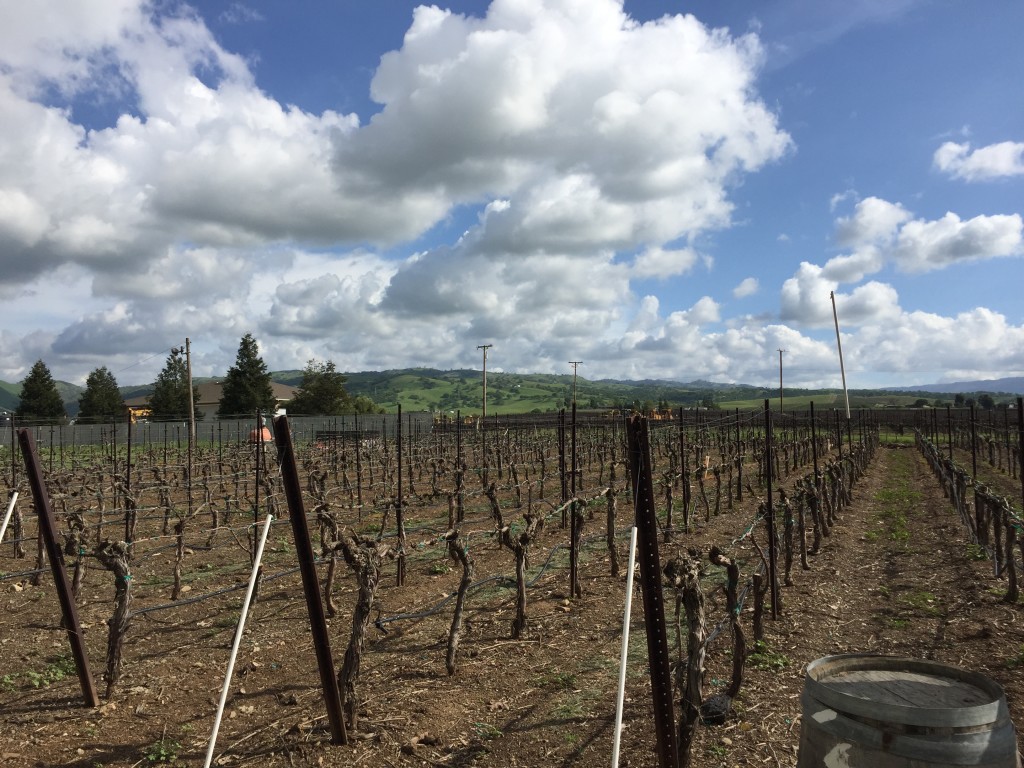 Our experience at BoaVentura proved worth the wait.  It's a great property, with a charming and familial vibe, and all the wines were fabulous!  It's definitely a winery we look forward to visiting again soon!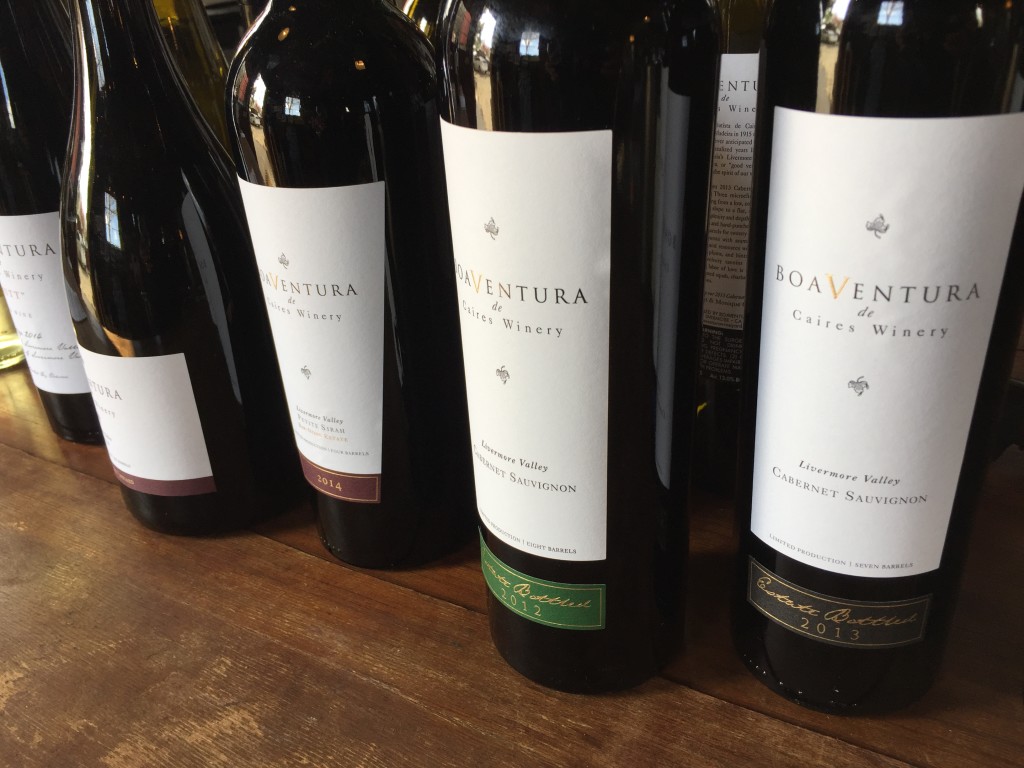 It was a fun day filled with some lots of wonderful wines and beer.  We left wishing we didn't have plans for the next day so that we could take full advantage of the two-day event! And at $45 for both days, I think the event offers very good value!  The event also offered an opportunity to taste at a couple of wineries that were either appointment only (Wood Family Vineyard), or with very limited tasting room hours (BoaVentura).
One other thing of note.  While not officially part of the event, you won't go hungry.  We came across least a couple of mobile eating options that were adjacent to participating wineries/breweries.
Finally be sure to check out Livermore Valley Wine's exciting, diverse and dynamic list of local events, featuring various winery sponsored events, along with the Livermore Valley Winegrower's premier food and wine event – Taste Our Terroir.  I attended last year, and it was one of best wine and food events I've been too.  I highly recommended it (  you can read my post about it here)!
Disclosure:  I attended the event as a media guest of the Livermore Valley Winegrowers Association.  Opinions are my own
_____________________________________________________________________________________________________________
Follow me on Twitter, Facebook, Instagram, Vivino and Delectable, for all things wine.  As a wino with latent foodie tendencies, you'll also find food and wine pairings, and food related stuff! Become a fan and join ENOFYLZ Wine Blog on Facebook. Cheers!Copyright Notice: This entire site is Copyrighted 2010-2017. All Rights Reserved. No unauthorized copying of any section of this site is permitted. If you wish to use any part of this site, contact me. For information on Copyright Law, see the official U.S. Copyright Office home page.