Iron Horse Vineyards, renowned for their sparkling wines, is one of Sonoma County's most beautiful, home-grown, family-owned wineries dedicated to producing estate-bottled wine.
My wife and I do more than our fair share of wine tasting.  We've hit all the major wine regions in California (and a few minor ones too;-), along with some tasting in Oregon, Washington State,  Spain, Italy and Champagne.
From time to time we have a wine tasting experience that stands above the rest, and is everything we're looking for – great wine and commendable service in a relaxed unpretentious environment.
It's such experiences that are the focus of this No Reservations series.  Why "No Reservations"? Because I can honesty say I have "No Reservations"  about recommending the winery anyone who is looking for a great wine tasting experience.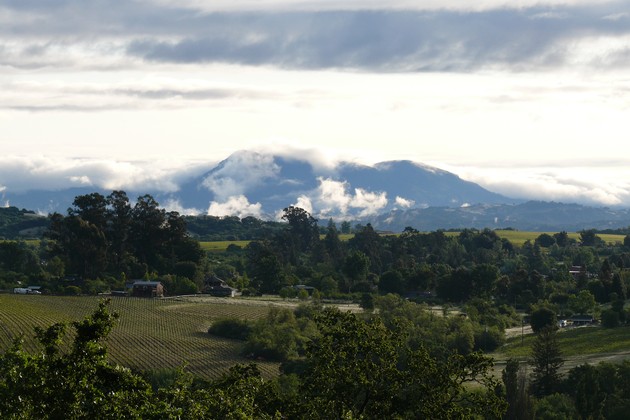 The latest in this series features an iconic Sonoma County winery producing some of the California's finest sparkling wines – Iron Horse Vineyards (1).   My complete review of Iron Horse, including history, a recap of the tasting experience, reviews of wines tasted, and insider tips may be found on the American Winery Guide's website. 
(1) Iron Horse has moved to reservations only for their wine tastings. 
____________________________________________________________________________________________________________________
Follow me on Twitter, Facebook, Instagram, Vivino and Delectable, for all things wine. As a wino with latent foodie tendencies, you'll also find food and wine pairings, and food related stuff! Become a fan and join ENOFYLZ Wine Blog on Facebook. Cheers!
Copyright Notice: This entire site is Copyrighted 2010-2017. All Rights Reserved. No unauthorized copying of any section of this site is permitted. If you wish to use any part of this site, contact me. For information on Copyright Law, see the official U.S. Copyright Office home page.