My latest wine writing exploit is contributing to Visit Lodi! Conference & Visitors Bureau blog.
Writing for Visit Lodi feels personal for me.  Lodi is a region I've come to know and love.  It feels like I've had a front row seat to its remarkable evolution.   The quality and diversity of the wines is remarkable.  But just as importantly for me is that remarkable growers,  and vintners of Lodi – many who I've come to know on a personal basis.
If it seems like Lodi is the most "together" wine region in the U.S. – nearly all growers and wine producers working in synch to put out the word about Lodi wines and grapes – that's because it is – Randy Caparoso
You simply won't find a better folks.  And I'm please to be sharing some of the remarkable stories behind the wines and vines!
My latest blog for Visit Lodi is entitled: Lodi Native – A Showcase For Lodi Terroir.  You can check it out here.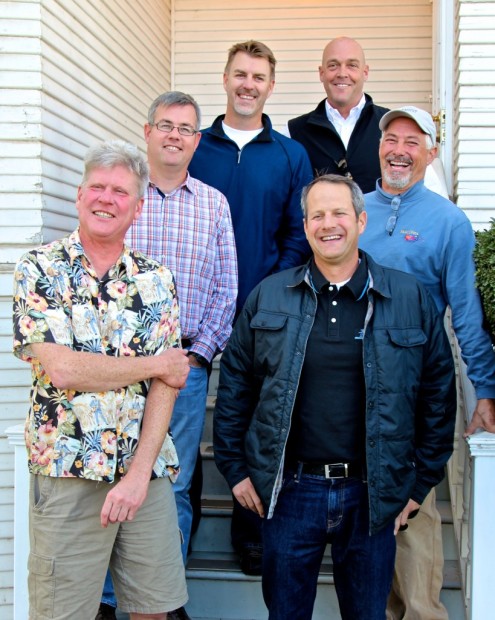 Lodi Native™ is a collaborative project by six winegrowers of like mind, living and working in the Lodi American Viticultural Area — particularly Lodi's historic Mokelumne River sub-AVA.  Their mission:  to turn the spotlight on the region's heritage plantings – many of them dating back to the late 1800s – through sensible viticulture and minimalist winemaking practices, beginning with native yeast fermentation and use of no new oak.  The focus is on Zinfandel, but on the taste of vineyards rather than varietal character or brand.
The first vintage of Lodi Native Zinfandels was 2012. The current release is 2014.
I had the privilege of being tasting the first vintage of the Lodi Native wine.  You can check out my post, "Taste of Place – Lodi Native Tasting" here
_________________________________________________________________________
Follow me on Twitter, Facebook,Instagram, Vivino and Delectable, for all things wine. As a wino with latent foodie tendencies, you'll also find food and wine pairings, and food related stuff! Become a fan and join ENOFYLZ Wine Blog on Facebook. Cheers!
Copyright Notice: This entire site is Copyrighted 2010-2016. All Rights Reserved. No unauthorized copying of any section of this site is permitted. If you wish to use any part of this site, contact me. For information on Copyright Law, see the official U.S. Copyright Office home page.