David B. Crowley of Cooking Chat kicked-off Wine Pairing Weekend in June 2014.  On the second Saturday of each month, a group of bloggers who are passionate about the way good wine enhances a meal come together to blog about a wine pairing they have done. Each month has a different Wine Pairing Weekend theme to focus the pairings.  For September, the theme is  Grüner Veltliner; In The Glass And At The Table.
Grüner Veltliner In The Glass
Grüner Veltliner is the signature autochthonous grape of Austria.  It is by far the nation's most widely planted wine grape.  As Austria battles its way back to stardom on the international wine market, crisp, spicy Grüner Veltliner has been its flagship wine. The finest expressions of Austrian Grüner come from vineyards above the Danube River, in Wachau, Kremstal and Kamptal. Classic Grüner Veltliner wines show citrus aromas (lemon peel and grapefruit) complemented by fresh vegetal notes and the variety's trademark hint of white pepper.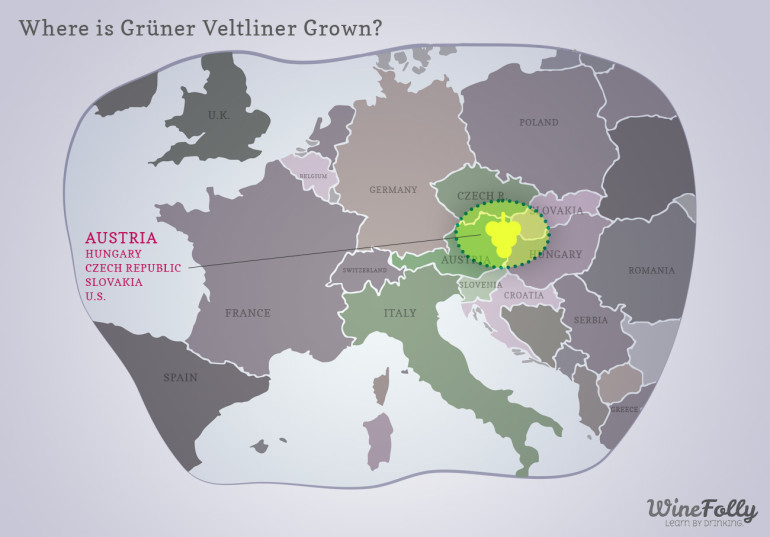 There are two key styles of Grüner  Veltliner wine. The first – lighter, fresher and citrus-focused – is typical of Weinviertel. It is often bottled with a slight spritz, to lift the wine and emphasize its fresh, fruity notes. The second style – spicier, weightier and more complex – is embodied by the top wines from the warmer Wachau, Kremstal and Kamptal regions. These wines are richly textured and well structured, and require several years in bottle before reaching developed maturity. With time they soften and take in honeyed, marmalade-like characteristics that match their attractive, deep golden hue.
Grüner Veltliner At The Table
Grüner Veltliner is perhaps the single most versatile food wine in the world, often even surpassing Riesling because of its ability to pair with "difficult" foods such as artichokes and asparagus. Its firm mineral background gives Grüner Veltliner the strength of character to work well with many cuisines, being especially well-suited to modern cooking that focuses on the fresh flavor of local ingredients. Grüner Veltliner is eagerly embraced by creative chefs and innovative sommeliers around the world. 
Grüner Veltliner pairs especially well with acidic dishes such as Austrian wiener schnitzel and American fried chicken and other fried foods, pork and veal with citric and other acidic sauces, sushi, sausages, Japanese/Indian/Thai cuisines and asparagus and other vegetables served with acidic sauces. 
Cheeses that work well with Grüner Veltliner include Appenzeller, herbed Boursin, Bucheron, Chevre, Dry Jack, sheep-milk Feta, Garrotxa, Gouda, Havarti, Mahon, Pave Affinois, Raclette and Taleggio and pretty much all cheeses that pair well with Riesling.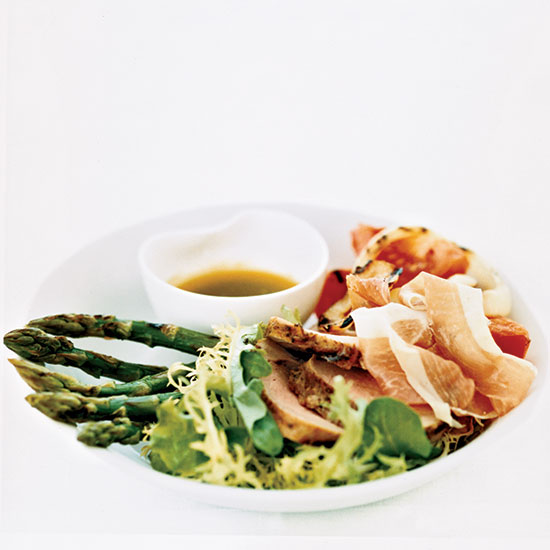 We hope you'll join us for our exploration of Grüner Veltliner in the glass and at the table.   Our posts will all go live Saturday morning, September 10th.  Read up and join our chat on Twitter at #WinePW starting at 11am EDT/8amPDT.
Click here for a list of past and future Wine Pairing Weekend events!
Sources:
_________________________________________________________________________
Follow me on Twitter, Facebook,Instagram, Vivino and Delectable, for all things wine. As a wino with latent foodie tendencies, you'll also find food and wine pairings, and food related stuff! Become a fan and join ENOFYLZ Wine Blog on Facebook. Cheers! This article is original to ENOFYLZ Wine Blog.com. Copyright 2016 ENOFYLZ Wine Blog. All rights reserved.