Writing this blog for the last six years has led me to some unexpected opportunities.  I've been a correspondent for the American Winery Guide, writing reviews of wineries for a couple of years.   I've been sharing those reviews on this blog via my "No Reservations Wine Tasting" posts.
I've also been doing some writing for the Visit Lodi; The Official Travel Website for Lodi (more on that another time)
And since late last year, I began contributing to Snooth's Wine Writer's Series.
Snooth is the world's most comprehensive wine site.  hosts the largest online wine community & features reviews & local prices for millions of wines.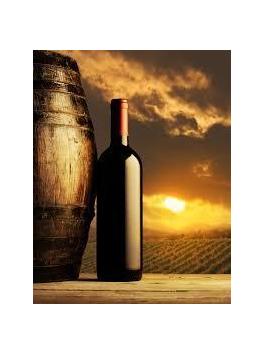 I realized I've not shared my contributions to monthly Snooth articles on this blog.   I'll start with my latest contribution in the series –  "Chillable Summertime Red Wines".   Click here to read the entire article
There are plenty of airy red wines to weather the late summer heat — and the web's top wine writers have rounded them up just for you – Snooth
I'm humbled to be sharing my thoughts about wine with the esteemed group of wine writers who are contributing to the Snooth Wine Writers Series.
I hope you enjoy…Cheers!
_________________________________________________________________________
Follow me on Twitter, Facebook,Instagram, Vivino and Delectable, for all things wine. As a wino with latent foodie tendencies, you'll also find food and wine pairings, and food related stuff! Become a fan and join ENOFYLZ Wine Blog on Facebook. Cheers! This article is original to ENOFYLZ Wine Blog.com. Copyright 2016 ENOFYLZ Wine Blog. All rights reserved.