Last weekend I attended the Annual Wine Bloggers Conference hosted by Lodi Wine.  The conference was a great opportunity for learning, networking and fellowship with my fellow wine writers and bloggers.  During the Friday Excursions Into Wine Country,  I joined a small group that hosted by  Ironstone Vineyards.  We visited Teichart Ranch located in the Sloughhouse AVA.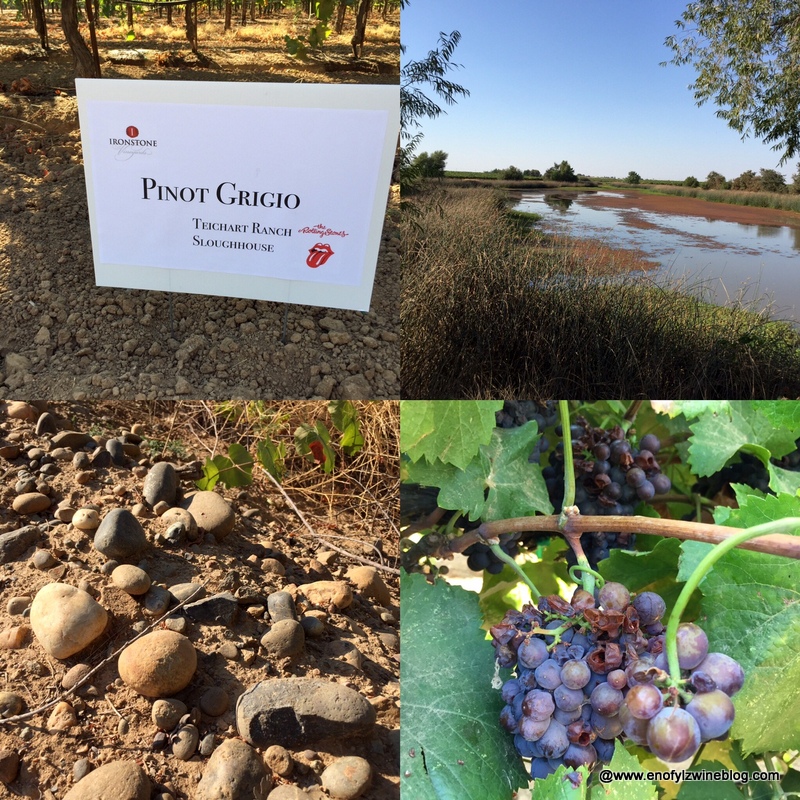 After a fantastic vineyard tour,  and a bit of hands on wine exploration and education, we enjoyed a fabulous home-made Mexican feast!
During dinner the temperature seemed to hover around 90 degrees.  As I was noshing on a combination of spicy salsa and guacamole, Joan Kautz, VP of International Operations for Ironstone Vineyards suggested we try the 2014 Ironstone Vineyards Symphony Obsession with spicy food because it is was "sweet".
That's when I learned about a new to me grape called Symphony.
It's a cross between  Muscat of Alexandria and Grenache Gris. The grape was created at the University of California at Davis, in 1948 (but not commercially released until 1982) by the late Dr. Harold Olmo.
Ironstone Vineyards, owned by the Kautz Family, has the most significant plantings of this unique grape variety in the Lodi and Sierra Foothills AVAs.  The grape thrives in the mineral- rich soils of these two distinct regions.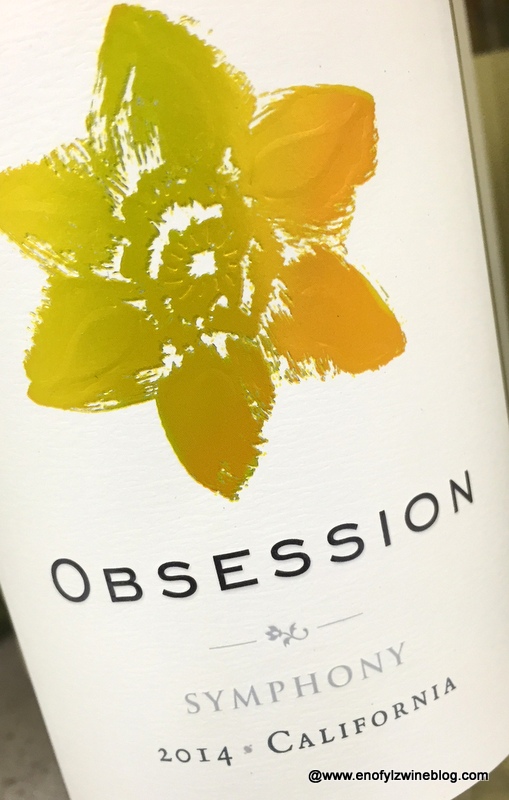 I'm not a fan of "sweet" wines.    But then again, "sweet" is subjective, and I like to keep an open mind (and palate)!
I was delightfully surprised at how much I enjoyed the wine!
My tasting notes:
The wine opens with exuberant floral, tropical and stone fruit aromas.  Alluring orange blossom and white flowers leap from the glass. On the palate it's light-bodied, off-dry  and fresh.  There are ample ripe peach, melon, and pineapple flavors on the front palate, but the very good acidity keeps the finish clean and dryish.    This charming and quaffable wine is a blend of 92% Symphony/8% Muscat Canelli.  12% abv | $12
This is a crowd-pleasing  and refreshing wine perfect for warm weather.  It would make an ideal aperitif. Try it with prosciutto wrapped cantaloupe, or grilled poblano peppers and mango quesadillas.   It's also a great match for spicy fare.  Try it Thai food, spicy Indian curries or foods spiced with jalapeño.    Have some!
_________________________________________________________________________
Follow me on Twitter,Facebook,Instagram, Vivino and Delectable, for all things wine. As a wino with latent foodie tendencies, you'll also find food and wine pairings, and food related stuff! Become a fan and join ENOFYLZ Wine Blog on Facebook. Cheers! This article is original to ENOFYLZ Wine Blog.com. Copyright 2016 ENOFYLZ Wine Blog. All rights reserved.