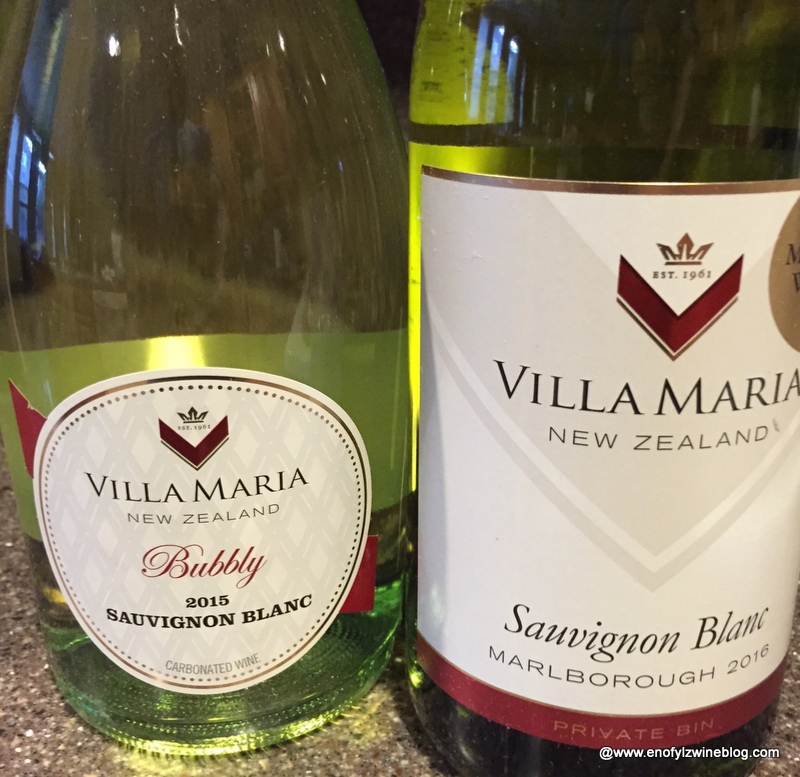 Villa Maria's First Sip of Summer
Earlier this week I was invited to participate in the Villa Maria First Sip of SummerTwitter virtual tasting.  The "Tweet-Up" was an opportunity to be the first to taste the 2016 Villa Maria Private Bin Sauvignon Blanc available in the United States around August, and the 2015 Villa Maria Private Bin Bubbly Sauvignon Blanc, available now in the following markets: CA, FL, IL, MA, NY, and TX.
And be sure to check out the chance to win a trip to New Zealand and a visit to Villa Maria (entries will be accepted between June 1 and August 31, 2016).
2015 Villa Maria Private Bin Bubbly Sauvignon Blanc
Fruit for this wine was sourced from a selection of vineyards throughout New Zealand spanning a range of different climates and soil types. Careful attention was paid to vine health and cropping levels to give the vines the best chance to optimize the season and develop intense flavors.   Carbonation added at 3 atmospheres pressure just before bottling.
This is a frizzante style sparkling wine with pleasing ripe melon, lime and a hint of guava aromas.  On the palate it's light-bodied  with lively bubbles, well-balanced acidity, and flirty melon, lime, and a bit of gooseberry flavors.   I think the wine benefits from being crafted in the frizzante style rather than full on sparkling  (typically about 6 atmosphere pressure) because that enables the lovely fruit flavors to take center stage while the bubbles accentuate the crispness of the wine.   This is a fun wine that's ideal wine for summer.   Serve it with all manner of apps.  Clam or artichoke dip,  Guacamole and chips, Salt and Vinegar potato chips, light salads,  and seafood appetizers.
13.% abv | SRP -14.99 (sample)
2016 Villa Maria Private Bin Sauvignon Blanc
Fruit for this wine was sourced from both the Awatere and Wairau Valley in Marlborough.  From the cooler Awatere Valley come the wine's natural acidity, along with aromatics and flavors such as lemongrass, grass, jalapeno and fresh herbs.  In contrast, the Wairau Valley is warmer and contribute pungency and ripe citrus and tropical fruit flavors.
The wine pours a very pale green color with inviting gooseberry, citrus, jalapeno, and lemongrass, aromas.  On the palate it's light-bodied, with zesty acidity and very appealing gooseberry, lime flavors accented by a hints of salinity and a nuanced minerality that add to the overall harmony of the wine.  This is a fabulous example of Marlborough Sauvignon Blanc. It's perfect for everyday drinking and summer parties. Pair with a salad course, fresh seafood dishes, steamed mussels, or raw oysters.
12.5.% abv | SRP -14.99 (sample)
I very much enjoyed both of these wines.  And I think you will too!
To find Villa Maria Sauvignon Blanc in your area, visit this link for where to purchase.
About Villa Maria
From the Villa Maria website – In 1961, at just 21 years of age, George leased five acres of land from his father in Mangere, Auckland and started off with just an acre of vines. He harvested his first grapes in 1962 and made his first wine under the name Villa Maria.
Throughout the 1960s Villa Maria was a one-man band, with George's wife, Gail, supporting him in his venture. He made dry red and white wines, sourcing grapes from the greater Auckland regions. In the early 1970s he started to employ staff and the company began to expand rapidly.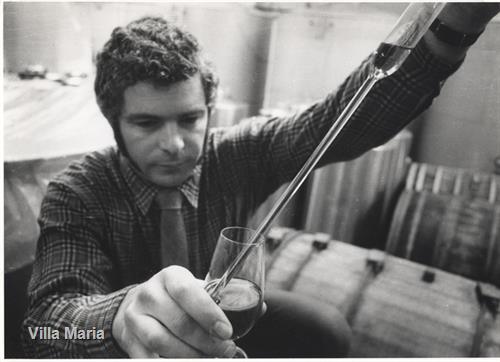 Today, Villa Maria employs more than 250 permanent staff and exports wine to over 60 countries worldwide.
Villa Maria has two state-of-the-art winery facilities—one in Auckland (North Island) and one in Marlborough (South Island). It's been New Zealand's most awarded winery over the course of the past 50+ years, including being named one of the World's 50 Great Wine Producers by Wine Spectator, and New World Winery of the Year by Wine Enthusiast.
They maintain vineyards in both New Zealand's North Island and South Island including vineyards in Marlborough, Hawkes Bay, Gisborne and Auckland.
As a family owned business, Villa Maria is focused on sustainability, including organically certified vineyards in Auckland, Hawkes Bay and Marlborough.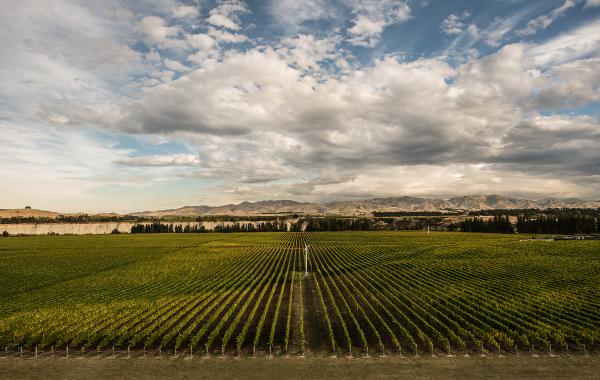 Disclosure of Material Connection:  I received these wines free from Ste. Michelle Wine Estates and Villa Maria as part of their First to Sip Twitter Tasting. I was not required to write a positive review and the opinions I have expressed are entirely my own
_________________________________________________________________________
Follow me on Twitter, Facebook, Instagram, Vivino and Delectable, for all things wine. As a wino with latent foodie tendencies, you'll also find food and wine pairings, and food related stuff! Become a fan and join ENOFYLZ Wine Blog on Facebook. Cheers! This article is original to ENOFYLZ Wine Blog.com. Copyright 2016 ENOFYLZ Wine Blog. All rights reserved.