S.R. Tonella Cellars is a Napa Valley artisanal producer focused exclusively on the Rutherford appellation. Steve Tonella (read his bio here) is the proprietor.
The winery is the culmination of over 100 continuous years in the wine business in Rutherford, Napa Valley.  It all started with an earthquake.  In 1906 after the great San Francisco earthquake, a huge demand for workers to rebuild the city brought Joseph Ponti, Steve's great uncle, from Italy to San Francisco.  Shortly thereafter, Ponti became the superintendent and initial winemaker at the iconic Beaulieu Vineyards in Rutherford, where he stayed for 43 years.  Ponti's nephew, Steve's grandfather, Louis Tonella, joined his uncle at Beaulieu when he was just 17 and worked there for several years.  Louis inherited from Ponti vineyards located in the Rutherford viticulture region and passed them on to his son Raymond Tonella, Steve's father.  Over the years, Raymond purchased additional vineyard acreage, as well as managing other Rutherford vineyards.  Grape growing and wine production have been a part of Steve's life and family history.
Today, Steve is continuing his family's legacy, while striving to craft the best
premium Cabernet Sauvignon  and Sauvignon Blanc that represents the best of Rutherford and Napa Valley.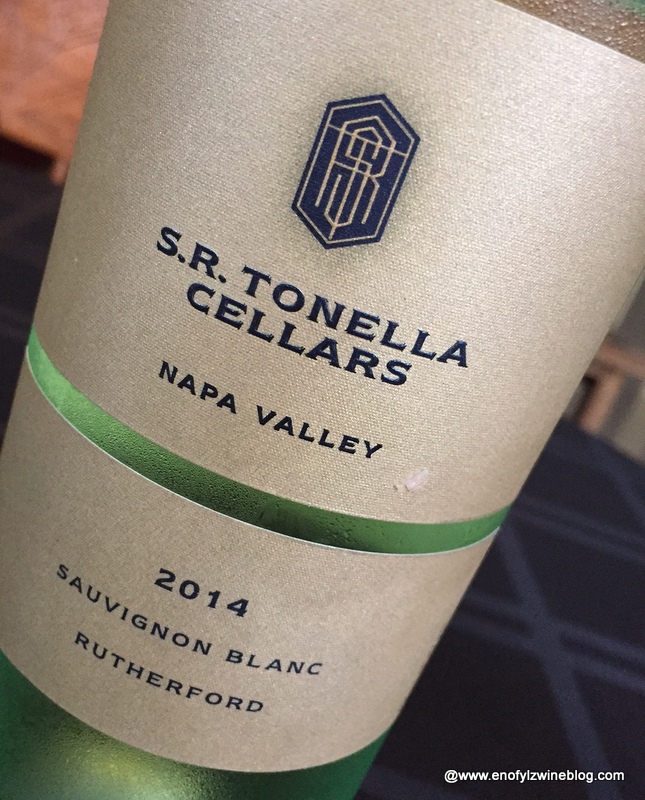 The wine pours a very pale straw color with a distinct and appealing mango, lime,mandarin orange, pineapple, and white peach aromas.  On the palate it's a fuller bodied expression of Sauvignon Blanc with wonderful texture and lively acidity that keeps it fresh. It shows white peach, kiwi, mandarin orange, vanilla and a hint of warm spice flavors with a lingering, satisfying finish. I paired with Shrimp Ceviche Tostadas from my favorite local taqueria.  Highly recommended!
 Sample|13.5% alcohol|SRP $29
_________________________________________________________________________
Follow me on Twitter, Facebook, Instagram, Vivino and Delectable, for all things wine. As a wino with latent foodie tendencies, you'll also find food and wine pairings, and food related stuff! Become a fan and join ENOFYLZ Wine Blog on Facebook. Cheers! This article is original to ENOFYLZ Wine Blog.com. Copyright 2016 ENOFYLZ Wine Blog. All rights reserved.