One of the things I love most about food and wine is their ability to transport one to a different place.  I think a place's people, culture, and customs are reflected in its food and wine.  In that sense, one can virtually travel the world through food and wine.  And that is exactly what we are doing through Italian Food Wine and Travel (#ItalianFWT).  We are taking a virtual tour of Italy by exploring its food and wines.  This month we're exploring Lombardy (aka Lombardia)! And I'm going to focus on the small sub-region of Franciacorta which is renowned for its high-quality sparkling wine.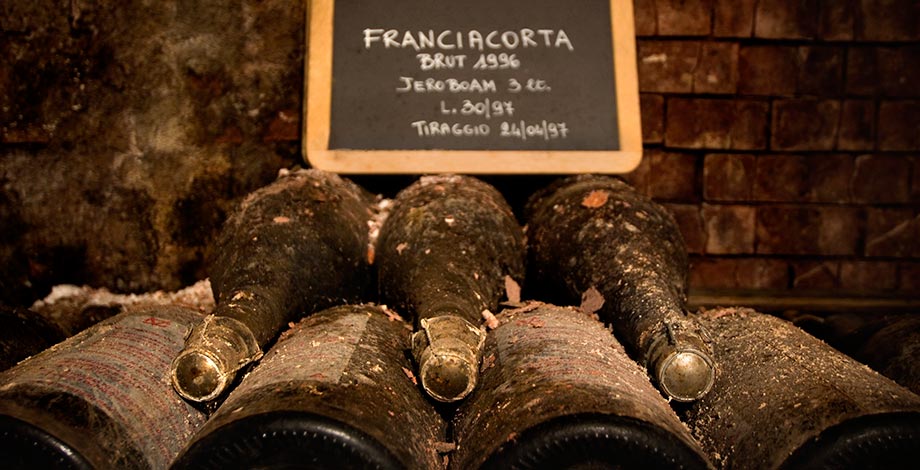 Franciacorta; The Region
Lombardy is located in the heart of northern Italy.  It is bordered by Switzerland to the north, and the Italian regions of  Trentino-Alto Adige and Veneto to the east, Piedmont to the west, Emilia-Romagna to the south.  Lombardy is Italy's most populous region and home its capital of Milan.  With its strong financial, fashion, and industrial business interests it accounts for the lion's share of Italy's economy.
But just an hour east of  hustle and bustle of Milan, at the foothills of the Alps, lies the historic city of Brescia, a picturesque offering of Renaissance palaces,monasteries, medieval castles, and Roman ruins. To its west is Lake Iseo, a sparkling  lake surrounded  by wooded mountains and ancient villages. Directly between the two, spread across a rolling, lush hills lies one of Italy's best kept secrets: the tranquil oasis of the Franciacorta wine region.
"Besides our wine, which is the only real competitor to Champagne right now in terms of quality and price, we have castles, lakes, nature, great craftsmanship, and gastronomy. Plus, it's beautiful." – Maurizio Zanella, founder, chairman, and president of Ca' del Bosco
Roughly square in shape, and bordered by the Oglio River (which flows out from the Lake Iseo) the region features the Strada del Vino Franciacorta, a 40-mile Franciacorta wine trail which starts in Brescia and meanders through the heart of the region, winding past olive groves, quaint cantine (wineries), and 5,000 acres of picturesque and immaculate vineyards.
From what I can tell, Lombardy reminds me of Northern California where I live because it's home to the world renown Silicon valley, but  is also home to many beautiful mountains, lakes, ocean and vineyards. .
Check out the excellent (and fascinatingly artful)  Franciacorta website, which has a long list of places to visit. Here are few that captured by attention:
This slideshow requires JavaScript.
Franciacorta: The Wine
Franciacorta is a relative newcomer to the sparkling wine scene.  The first sparkling wine to bear the name Franciacorta (Pinot di Franciacorta) was created by the Berlucchi winery in the late 1950s. In 1961 Berlucchi was allowed to produce for release 3,000 bottles of a sparkling wine, also referred to as Pinot di Franciacorta.  The wine, which was a conscious attempt  to emulate Champagne, was very well received. 
Both it's sparkling and non-sparkling wines earned DOC status in 1967. Its sparkling wines were promoted to DOCG status (the highest level of Italian wine classification) in 1995.  
With DOCG status comes stringent regulations regarding the production of Franciacorta.
There are five types of Franciacorta permitted:
Non-Vintage: Must be aged on the lees at least 18 months.
Satèn: Non-vintage must be aged at least 24 months; usually 100% Chardonnay. The bottle pressure must be less than 5 atm.
Rosé: A minimum 25% Pinot Nero is required; the non-vintage rosé must be aged on the lees at least 24 months.
Millesimato: A vintage wine with at least 85% of the wine coming from the stated vintage; up to 15% can come from reserve wines. Must be aged at least 30 months.
Riserva: A Millesimato, Satèn or Rosé that spends at least 60 months on the lees in bottle.
I have often seen Franciacorta referred to as "Italy's answer to Champagne" or "Italian Champagne".
I understand the comparison, because Franciacorta has three things in common with Champagne : the principal grape varieties (Chardonnay and Pinot Noir), the method used to craft the wines (the "classic method" or "traditional method"), and like Champagne, Franciacorta refers to both the geographical region and the wine itself.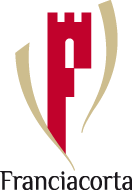 But I think it's a shame to refer to Franciacorta in as a "step child" of Champagne. Franciacorta is distinctly Italian expression of the region's unique terroir.
According to Winesearcher.com…One of the key reasons for Franciacorta's success – other than its quality-driven producers – is its own particular combination of climate and soil types. Warm, sunny, summer days are followed by cool nights here, creating ample opportunity for the grapes to ripen, while retaining the acidity that is so vital to the production of sparkling wines. Although marked by fluctuations between day and night, temperatures remain relatively consistent throughout the growing season, thanks to the temperature-moderating effects of Lake Iseo.Topography is also key here, both the macro-topography of the Alps (which protect northern Italy from continental influences of Central Europe) and the local, rolling hills that shelter the vineyards. The gravely, stony soils are well-drained and rich in minerals – ideal for high-quality viticulture. They were formed, just like the topography, by glacial activity.
 Another advantage that Franciacorta has over other sparkling wine regions is that about  50% of Franciacorta vineyards are organic. And it's possible that it could become the first Italian wine region to become 100% organic.
A Taste of Franciacorta
I'm a voracious consumer of sparkling wine (mostly champagne).  But, I found myself surprised that it's been four years since last enjoyed a glass of Franciacorta!
I was way overdue!
When I checked my favorite wine shop, my options were limited to one bottle from one producer – Ca' del Bosco "Cuvée Prestige" Franciacorta Brut (I also checked other wine shops including Kermit Lynch, and the options were non-existent or very limited)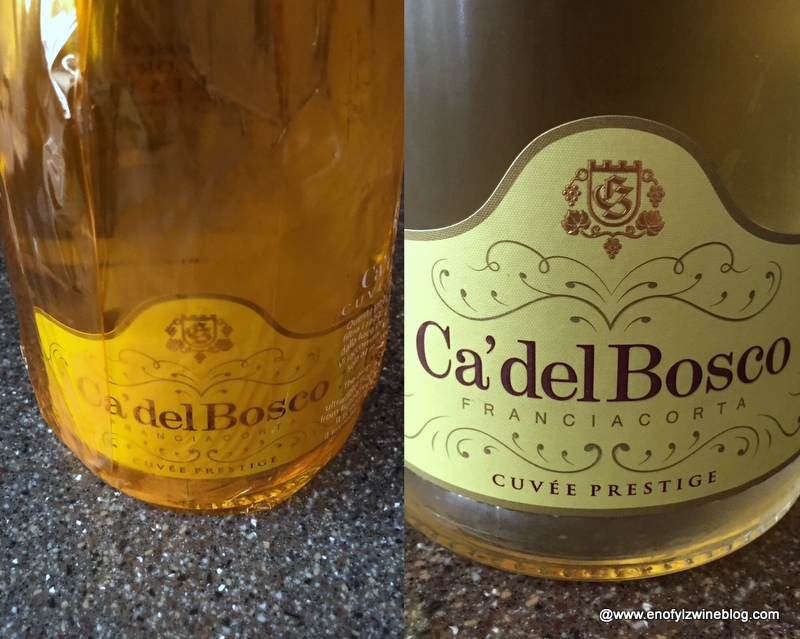 Tasting Note
A blend of Chardonnay (75%), Pinot Nero (15%) and Pinot Bianco (10%) grapes from 134 vineyards, each vinified separately and blended with at least 20% reserve wines.  Aged for 28 months on lees.
The wine pours a pretty pale gold color with plenty of tiny bubbles and a fine bead.  It opens with intense aromas of bread crust, stone fruit, lemon curd, and a bit of ginger aromas. On the palate it's energetic, well-balanced and vinous with a rich, creamy mousse and ample peach, apricot, lemon and ginger flavors with a very giving finish.  It's a Brut cuvee, so it's not completely dry. That makes it's versatile at the table. It's a wonderful aperitif, but will pair nicely with a wide variety of dishes.  Pair with seafood pasta, vegetable risotto, delicately stewed chicken or pork.
Excellent quality price ratio at $33. Definitely a bubbly I will put in my sparking my sparkling wine mix!
About Ca' del Bosco
Ca' del Bosco is on the leading edge of the exciting new wave of Italian wine producers, making absolutely top-quality sparkling and still wines. Maurizio Zanella founded the winery in 1968, and dedicated himself to distinguishing the sparkling wines of Franciacorta. The winery owns more than 230 acres in the region, with vineyards planted to Chardonnay, Pinot Bianco, Cabernet Sauvignon, Cabernet Franc, Merlot, Pinot Nero and other indigenous Franciacorta grapes. Ca' del Bosco's reputation for sparkling wines has been secured by the excellence of its cuvées.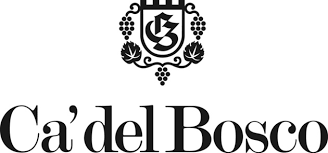 Situated among the gentle hills of Brescia, south of Lake Iseo, the Franciacorta region of Lombardy and its neighboring towns were historically better known for their production of firearms than wine. Maurizio Zanella has changed all of that and his talents have placed Franciacorta on the map of quality Italian wine regions. Zanella has worked to ensure the word "Franciacorta" would indicate a specific type of sparkling wine from a specific region, and would not be confused with "methode champenoise" or "spumante." In 1995, his dream came true and the sparkling wine of Franciacorta was named a D.O.C.G. to be marketed as "Franciacorta." Since the new D.O.C.G. standards require a minimum of two years aging before release, the first Ca' del Bosco Franciacorta D.O.C.G. were released to the international market in 1997.  Source: Wine.com
Check out the other Lombardian delights my fellow #ItalianFWT blogging have on their plates and in their glasses!
If you're reading this early enough, loin our Twitter chat Saturday May 7th at 8am PT using the #ItalianFWT hashtag to chat about Lombardia. And don't miss next month as we feature our last region of Italy, Liguria.  This will complete our first full tour of Italy.  Hope to see you June 4th!
_________________________________________________________________________
Follow me on Twitter, Facebook, Instagram, Vivino and Delectable, for all things wine. As a wino with latent foodie tendencies, you'll also find food and wine pairings, and food related stuff! Become a fan and join ENOFYLZ Wine Blog on Facebook. Cheers! This article is original to ENOFYLZ Wine Blog.com. Copyright 2016 ENOFYLZ Wine Blog. All rights reserved.