Last month, to my surprise, I was offered the opportunity to obtain samples of two creamy cheeses from Fromagerie Guilloteau's – Fromager d'Affinois with Truffles and Saint Angel.  
The offer had me at truffles and triple-cream!
My initial plan was to pair the cheeses with a post I was doing about hosting a Champagne Pairing Dinner.  The timing didn't work out for that, but soon after, I was did a post featuring both white and red Burgundy wines.
But the cheeses were so delicious, I decided to feature them in a separate post.  Here goes…
The Cheese and Wine Pairings
Saint Angel is a triple-cream, cow's milk cheese produced by Fromagerie Guilloteau in the Cotes du Rhone region of France. It has a thin white rind  with a mild earthy flavor similar to white truffle.  It's uber creamy with a velvety smoothness that melts in the mouth with a mildly sweet buttery flavor and a hint of saltiness.  It brings to mind Brie, but it is softer and tastes better to me.  It makes for a great appetizer and is guaranteed to be a hit on your cheese platter!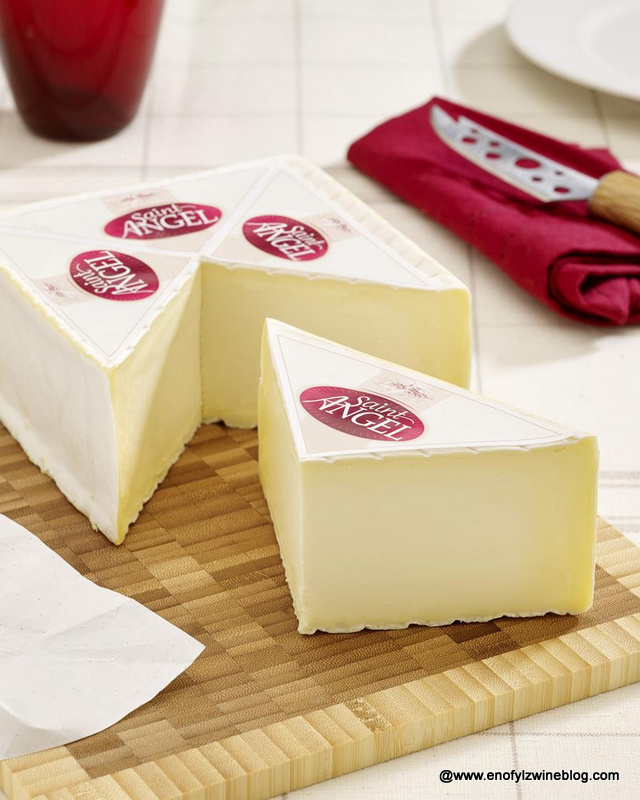 We enjoyed the cheese with our Christmas meal and it was a huge hit!  My father, who is not a bit cheese guy, may have hurt himself eating this cheese.
I'm surprised there was any leftover!  But there was just enough for me to pair with a Premier Cru Chablis featured in my Burgundy post.
Often, with a triple-cream cheese, such as this the top of mind wine pairing is sparkling wine.  That's a very good choice.  The effervescence and acidity of the sparking wine is a nice counter-point to the richness of the cheese.
I decided to pair the cheese with Chablis, in part, because Chablis often reminds me of champagne in terms of its minerality and bright acidity (think champagne without the bubbles) Perhaps the similarity is a bit geographical since Chablis is closer to Champagne that it is to Burgundy.
The pairing worked very well!  The acidity of the cheese was a great counter-point to the richness of the cheese, and the wine had a bit of buttered bread and citrus character that complimented the cheese.
The Fromager d'Affinois with Truffles double-cream cow's milk cheese made with real Black Truffles from the Perigord region of France.  It has a bloomy rind with an earthy character with notes of mushroom, and butter with a garlicky undertone typical of black truffles. It too is smooth and rich!
I almost hurt myself eating this cheese!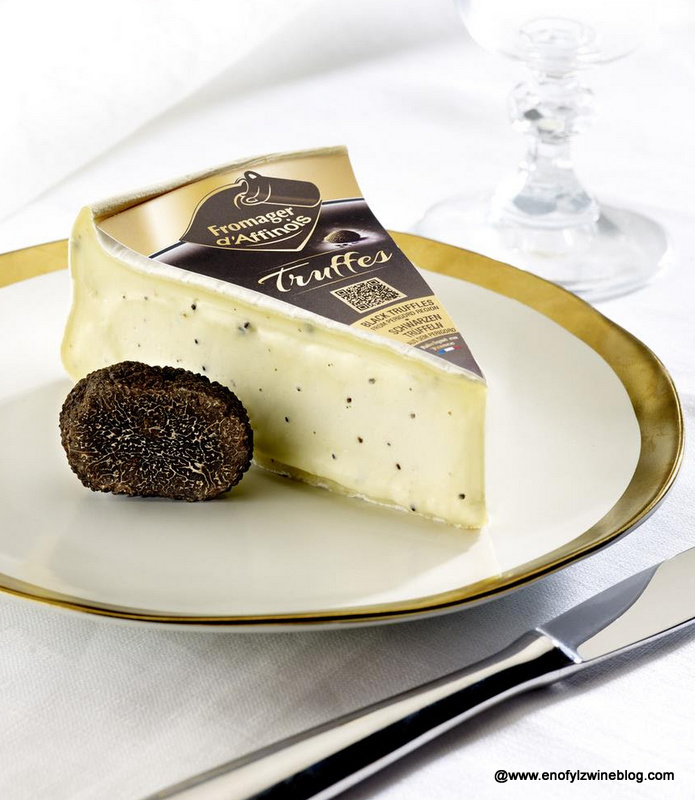 Whereas this Saint Angel brings to mind an appetizer such as a cheese plate. This is a cheese can also stand up to more pronounced flavors in a main dish.  For example, it would be great melted over a grilled steak and vegetables.
I paired the cheese with a Premier Cru red Burgundy.  In a word the pairing was magic.  Another word would be otherworldly!
The earthy character of the cheese and wine were a perfect match for one another!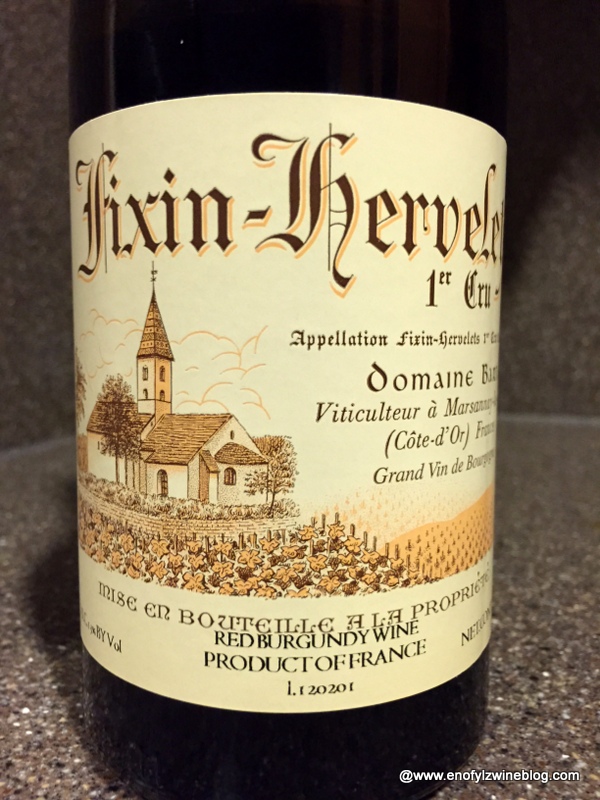 Both are cheeses I highly recommend. I know I'll be buying more!
Fromager d' Affinois with Truffles and Saint Angel can be found at Whole Foods markets, as well as in specialty grocery stores and cheese shops throughout the United States.
About Fromagerie Guilloteau

The Fromagerie Guilloteau story began in 1981, in the small town of Pélussin in the Rhône-Alpes region, with a creative innovation by cheese-lover Jean-Claude Guilloteau. In a small workshop, Mr. Guilloteau made the first of a long-line of cheeses: Pavé Dauphinois. This original cheese was distinguished by its unique cube-like shape, thin white rind, inimitable taste, and melt-in-your-mouth texture. It was with the Pavé Dauphinois that a unique cheesemaking process developed by Guilloteau was born.
Spurred by success and demand for Pavé Dauphinois, both in Europe and abroad, Fromagerie Guilloteau opened in Pélussin, France in 1983. At this time, the original Pavé Dauphinois became what is now Fromagerie Guilloteau's top-selling cheese, Pavé d'Affinois. In 1989, a second dairy was purchased in Belley, France.
In 1995, to keep up with international consumer demand, Fromagerie Guilloteau introduced Fromager d'Affinois, a 2kg cheese round with a unique mild flavor and creamy texture. Its debut into the marketplace was well-received, and lead to the cheese being produced in a number of flavors – including Garlic & Mixed Herbs; Olive; Truffle; and Pepper – and a variety of sizes, including mini cheeses and smaller rounds.
Today, Fromagerie Guilloteau works in partnership with dozens of local milk producers to produce a variety of cheeses. A company employee is specifically assigned to assist and guide each select partner, and regularly visits each milk producer in an effort to constantly improve upon the quality of the milk needed to make their superior range of cheese products.
Disclosure of Material Connection:  I received cheese samples from Chalkboard Communications on behalf of Fromagerie Guilloteau.  I was not required to write a positive review and the opinions I have expressed are entirely my own.
_________________________________________________________________________
Follow me on Twitter, Facebook, Instagram, Vivino and Delectable, for all things wine. As a wino with latent foodie tendencies, you'll also find food and wine pairings, and food related stuff! Become a fan and join ENOFYLZ Wine Blog on Facebook. Cheers! This article is original to ENOFYLZ Wine Blog.com. Copyright 2016 ENOFYLZ Wine Blog. All rights reserved.