Over the course of a week, my wife and I drink a bunch o'wine – almost always with food. Since I've always been fascinated by wine at the table with food, I thought it would be fun to recap not only the wines we've been drinking, but also how they pair (or don't pair) with the foods at our table.  It features my pick for Wine of the Week (WoW) – a  wine I particularly enjoy, whether it's something new and different, is a great value, or from a producer worth checking out; plus my Food and Wine pairing of the Week for the week ended August 9th 2015.
2008 Torre de Tavares Encruzado Dão
 – Retail $42
Hazy yellow tinged gold color with aromatic, appealing quince, pear, orange marmalade, and wet stone aromas with an appealing oxidized note. On the palate it's well structured, full-bodied, and very fresh, yet lushly textured with a very appealing hint of tannins. It shows tart quince, orange and vanilla flavors, with a hint of baked nectarine and a long mineral driven finish. 12.5% alcohol 250 cases were produced.
Outstanding; 92-95 pts
2013 Dashe Cellars Ancient Vines Bedrock Vineyard
 – Retail $35
Garnet color with pretty black cherry, spice, dark chocolate and licorice aromas. On the palate it's medium-bodied with a very appealing texture and firm well-integrated tannins with black cherry, raspberry, mixed peppery and sweet spice flavors and a medium long finish. 98 % Zinfandel; 2% Petite Sirah Approachable now but will easily age 5-7 years 
Very Good to Outstanding; 89-91pts
2012 Tablas Creek Patelin de Tablas
 – Retail $20
Violet color with tobacco, blackberry, black cherry, dried herb and bit of cranberry aromas. On the palate, it's medium-bodied with very good acidity and a supple texture with soft well-integrated tannins and black cherry, blackberry, cranberry, flavors with mixed sweet and savory spice notes and an appealing minerality on the back end. 53% Syrah,27% Grenache,18% Mourvedre and 2% Counoise 13.8% alcohol 
Very Good to Outstanding; 89-91pts
2014 Tercero Mourvedre Rosé Vogelzang Vineyard
 – Retail $22
Medium salmon color with red fruits, and orange peel aromas with hints of earthy/meaty notes and wet stones. On the palate it approaches full-bodied and show wonderful acidity with an appealing light tannic grip with strawberry, stone fruit, and spiced orange peel flavors with a lingering satisfying finish. 
Very Good to Outstanding; 89-91pts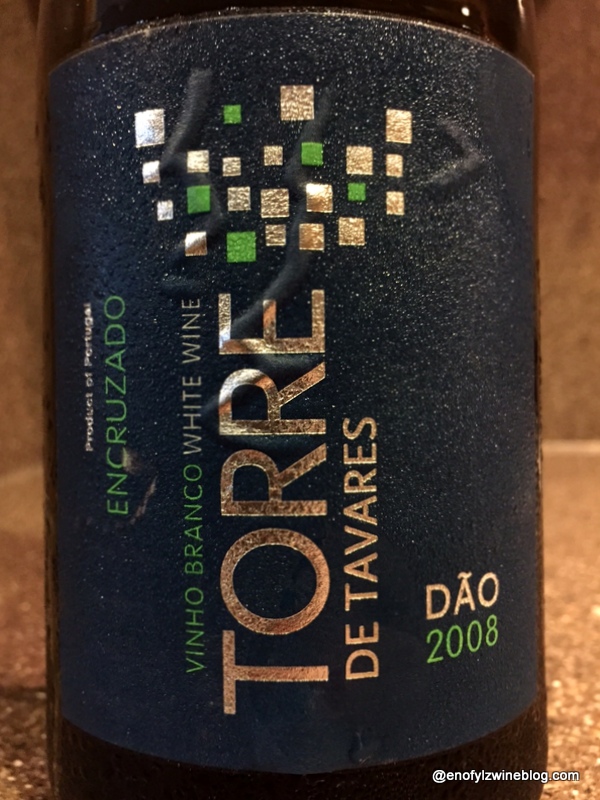 Wine of the Week
(WoW)
– We've been building up a bit of a wine cellar.  Not necessarily by design (trust me there's no master plan; though in hindsight I wish we had more Old World wines) It's simply because we've been buying a bit too much wine (No "Novinophobia" for me) The downside is a light wallet. The upside is that we rarely purchase "everyday" wines anymore to prevent ourselves from drinking better bottles, which would be likely to benefit from some aging.
So we're definitely drinking better pretty much every day of the week this year.
This past week was a good example of that .  The Tablas Creek Patelin de Tablas offers great value for a $20 bottle of wine year in and year out.  Under normal circumstance we wouldn't have consumed the 2013 Dashe Ancient Vines Bedrock.  It's a wonderful bottle of wine that was built to age. Unfortunately my wife and I had a "failure to communicate".  Oh well. The Dashe was delicious and bound to get better.  The Tercero Mourvedre Rose is a fave because it's fuller-bodied rose, and Owner/Winemaker Larry Schaffer seems to make it better each year.
However my WoW, the 2008 Torre de Tavares Encruzado stood head and tails above the other wines I enjoyed this week.
The grapes are harvested by hand. The wine was not fined or filtered. It went through malolactic fermentation in a steel tank, then was aged on its lees in oak for 1 year. It then spent another 6 months in the tank before bottling. It was aged in the bottle for 5 years. Unfortunately, winemaker João Tavares de Pina wasn't able to source grapes from the same vineyard in subsequent years and the wine is now sold out.
It was a remarkable bottle of wine. It will most certainly be in the conversation if you ask me "What's the best bottle of white wine you've ever had"? 
For my Food and Wine Pairing of the week, we paired the Encruzado with Grilled Fish Setubal Style. It was a fantastic pairing!. The wine's vibrant acidity cut through the butter and the sauce of the dish, while the weight of the wine was a great match for the weight of the dish. Additionally, the citrus notes in the wine perfectly complimented the citrusy flavors in the dish.
What was your Wine of the Week?  Any killer Food and Wine pairings?
Follow my reviews on Vivino and Delectable
Note. All wines were purchased for review unless otherwise indicated
_________________________________________________________________
Martin Redmond is a Financial Executive by day, and a certified wine geek with latent foodie tendencies the rest of the time. In addition to the wine lifestyle and food he enjoys family, fitness and traveling. He likes to get thoughts of wine off his mind by sharing experiences on his ENOFYLZ Wine blog, which features wine reviews, wine country travel, and wine and food pairings.
Follow me on Twitter @martindredmond for all things wine. Since I'm a wino with latent foodie tendencies, you'll also find food and wine pairings, and food related stuff! Become a fan and join ENOFYLZ Wine Blog on Facebook. Cheers! This article is original to ENOFYLZ Wine Blog.com. Copyright 2015 ENOFYLZ Wine Blog. All rights reserved.