Earlier this week I was invited to participate in the First To Sip 2015 Villa Maria Sauvignon Blanc Twitter virtual tasting. The "Tweet-Up" was a precursor to events happening throughout the U.S. this summer celebrating the stateside release of two wine the 2015 Villa Maria Private Bin Sauvignon Blanc, and the 2014 Villa Maria Cellar Selection Sauvignon Blanc. The celebration includes a sweepstakes for an opportunity to win an 8-day/7-night trip to New Zealand.  Entries are available where the wines are sold or click here for a chance to win.
Wait…What? A 2015 wine. How is that possible?  Remember New Zealand is in the Southern hemisphere where the harvest is in the February to April time frame.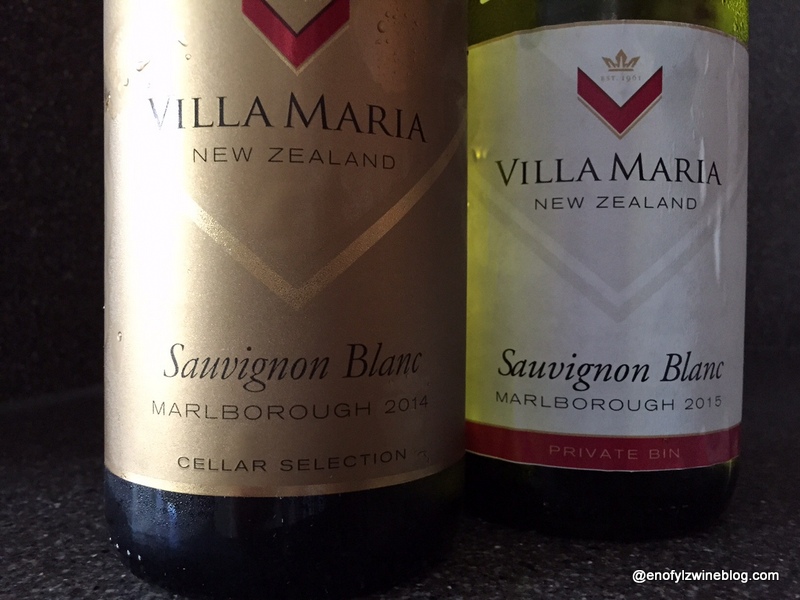 My tasting notes follow:
2015 Villa Maria Sauvignon Blanc Private Bin Retail – $14.99
Very pale green color with pleasingly pungent gooseberry, passion fruit, and grassy aromas. On the palate it's light-bodied, dry, clean and crisp with mouth-watering acidity and gooseberry, passion fruit, lime and grapefruit flavors. Lingering finish. Very good (86-88 pts)
Specifications:
Vineyards: Awatere and Wairu Valleys, Marlborough
Variety: 100% Sauvignon Blanc
Alcohol: 13.0%
pH: 3.30
Total Acidity: 7.0 g/l
Residual Sugar: 4.0 g/l
2014 Villa Maria Sauvignon Blanc Cellar Selection Retail – $19.99
Very pale green color with lifted gooseberry, passion fruit, citrus and floral aromas. On the palate, it's medium-bodied, dry and fresh with an appealing intensity. It shows gooseberry, passion fruit, lime cream, melon flavors with a lemongrass undertone and a very giving finish. Very Good to Outstanding (89-91 pts)
The Wine Geek Stuff:
Vineyards: Awatere (50%) and Wairu Valleys (50%), Marlborough
Variety: 100% Sauvignon Blanc
Alcohol: 13%
pH: 3.25
Total Acidity: 6.8 g/l
Residual Sugar: 3.3 g/l
Both the wines offer wonderful value.  The 2015 is a lighter style I think would be great as an aperitif or with appetizers – especially on a warm day.  It takes a chill quite well and delivers an abundance of refreshment.  On the other hand, when I consider the 2014, it has more weight and pairing it with an entrée comes to mind. I'd let it warm up more than the 2015 to maximize its more complex aromas and flavors.
>>Click here to find these wines<<
Food Pairing
I paired with Steamed Mussels in White Wine in which I used the 2014 Villa Maria Sauvignon Blanc as my white wine.  It was an outstanding pairing with both wines.  I happened to have some leftover Garlic Shrimp Poke.  Both wines were wonderful with that too. Click here for many other great food pairing suggestions.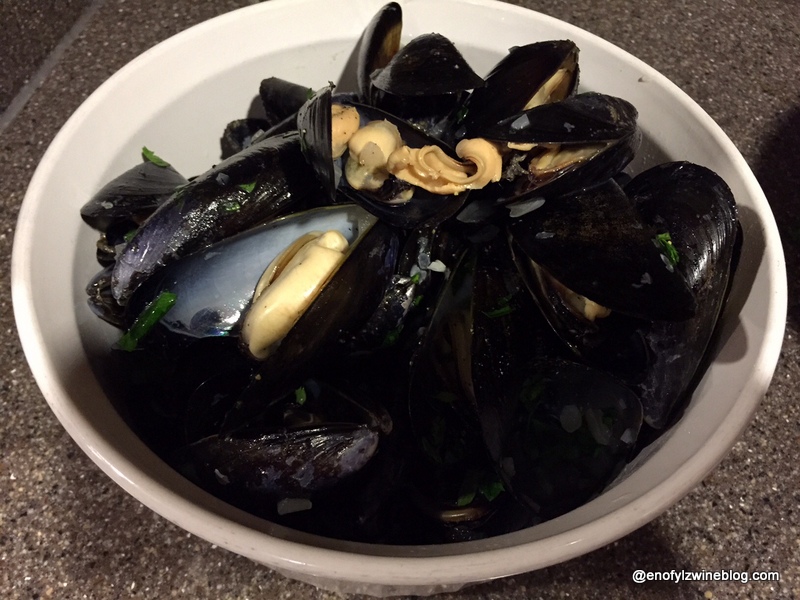 About Villa Maria
From the Villa Maria website – In 1961, at just 21 years of age, George leased five acres of land from his father in Mangere, Auckland and started off with just an acre of vines. He harvested his first grapes in 1962 and made his first wine under the name Villa Maria.
Throughout the 1960s Villa Maria was a one-man band, with George's wife, Gail, supporting him in his venture. He made dry red and white wines, sourcing grapes from the greater Auckland regions. In the early 1970s he started to employ staff and the company began to expand rapidly.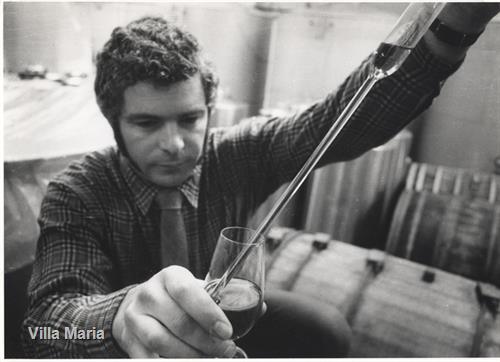 Today, Villa Maria employs more than 250 permanent staff and exports wine to over 50 countries worldwide.
They maintain vineyards in both New Zealand's North Island and South Island including vineyards in Marlborough, Hawkes Bay, Gisborne and Auckland.
As a family owned business, Villa Maria is focused on sustainability, including organically certified vineyards in Auckland, Hawkes Bay and Marlborough.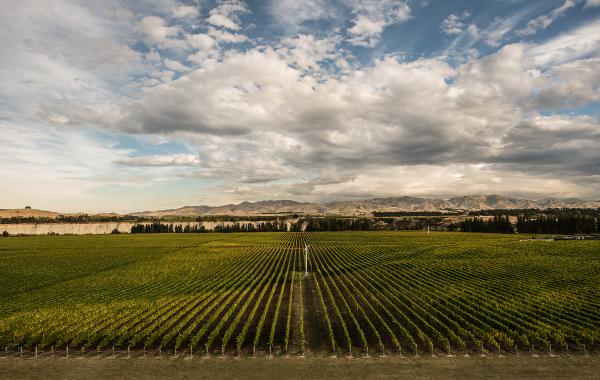 I very much enjoyed both of these wines.  And I think you will too!
Disclosure of Material Connection:  I received these wines free from Ste. Michelle Wine Estates and Villa Maria as part of their First to Sip Twitter Tasting. I was not required to write a positive review and the opinions I have expressed are entirely my own
_________________________________________________________________
Martin Redmond is a Financial Executive by day, and a certified wine geek with latent foodie tendencies the rest of the time. In addition to the wine lifestyle and food he enjoys family, fitness and traveling. He likes to get thoughts of wine off his mind by sharing experiences on his ENOFYLZ Wine blog, which features wine reviews, wine country travel, and wine and food pairings.
Follow me on Twitter @martindredmond for all things wine. Since I'm a wino with latent foodie tendencies, you'll also find food and wine pairings, and food related stuff! Become a fan and join ENOFYLZ Wine Blog on Facebook. Cheers! This article is original to ENOFYLZ Wine Blog.com. Copyright 2015 ENOFYLZ Wine Blog. All rights reserved.