From time to time, I receive wines samples from wineries or their public relations agencies for review.  I feature such samples on here on #WineWednesday Review. This week I'm featuring the 2014 Peter Zemmer Pinot Grigio.
The Winery
Peter Zemmer is one of the Alto Adige's most respected wine-grower/winemakers. He's been running the eponymous winery founded in 1928 by his grandfather in the tiny 600 person village of Cortina.
He is a third generation winegrower/winemaker who has carried on the traditions of his family by bringing the Zemmer estate into the 21st Century with new techniques that display the great minerality and acidity components of their terroir.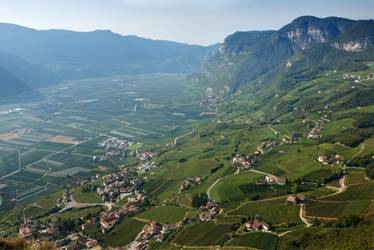 The estate vineyards are sustainably farmed with an average elevation of around 1600 feet.
The Wine
The fruit for this wine comes from both the mountain valley floor and the steep slopes near the estate.  It is fermented in stainless steel on native yeasts, and aged on lees for several months.
The soils are a mixture of stony, sandy and extremely chalky soil. The low yields (60hl) and growing conditions give the wine a concentration and minerality that are the hallmark of Alto Adige.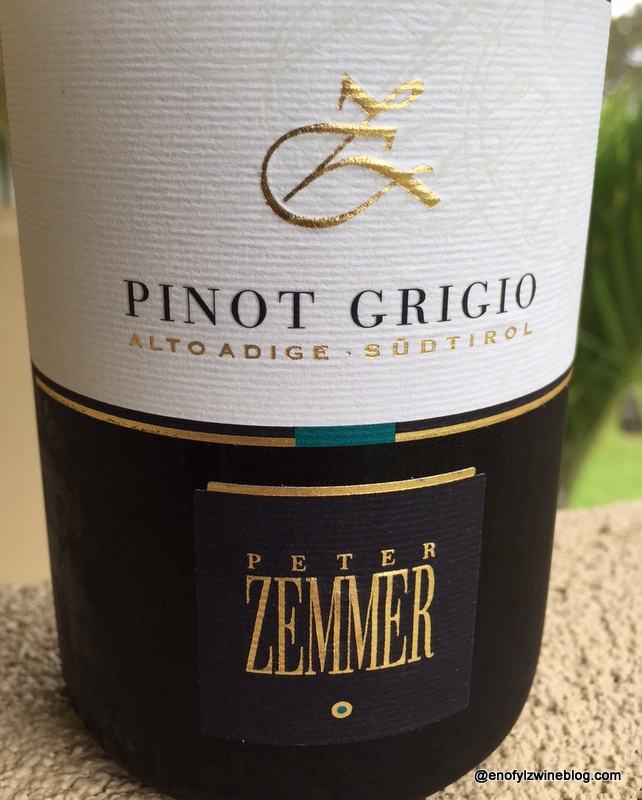 My tasting notes follow:
Very pale green color with pear skin, melon, and citrus zest aromas. On the palate, it's medium-bodied, refreshing, and harmonious with wonderful texture and concentration. It shows ample pear, melon, and grapefruit zest flavors with a lingering mineral tinged finish.  13.5% alcohol; Retail – $16
Rating: Very good; 86-88 pts.; This is anything but the ubiquitous insipid Italian Pinot Grigio I've avoided for years.  In fact, this reminds me more of an Alsatian Pinot Gris in terms of texture.  The wine offers great QPR at $16
Pair with: We brought this wine with us on a trip to Hawaii. Over the course of a couple of days it showed a remarkable affinity for seaweed salad, spicy poke,  and macadamia nut crusted tuna with lilikoi dill sauce!
Follow my wine reviews on Vivino and Delectable
Wine provided as a sample for review.  Many thanks to Creative Palate Communications
Related posts you might enjoy:
__________________________________________________________________
Martin Redmond is a Financial Executive by day, and a certified wine geek with latent foodie tendencies the rest of the time. In addition to the wine lifestyle and food he enjoys family, fitness and traveling. He likes to get thoughts of wine off his mind by sharing experiences on his ENOFYLZ Wine blog, which features wine reviews, wine country travel, and wine and food pairings.
Follow me on Twitter @martindredmond for all things wine, and since I'm a wino, with latent foodie tendencies, you'll also find food and wine pairings, and food related stuff! Become a fan and join ENOFYLZ Wine Blog on Facebook. Cheers!
This article is original to ENOFYLZ Wine Blog.com. Copyright 2015 ENOFYLZ Wine Blog. All rights reserved.