I attended the 18th Annual Rhone Rangers Celebration of American Rhone Wines  held March 27th and 28th at the Craneway Pavilion & Conference Center.  I attended the events held at the on March 28th, which featured a  two course Seminar Series and the Grand Tasting.
I'll cover the Grand Tasting in this post, the second in the two-part series of my 2015 Rhone Rangers experience.
I previously recapped my experience at the two seminars: "Rosés made from Rhone Varietal Grapes" and "American Rhone Wines: See How They Age" in Part 1 of this series.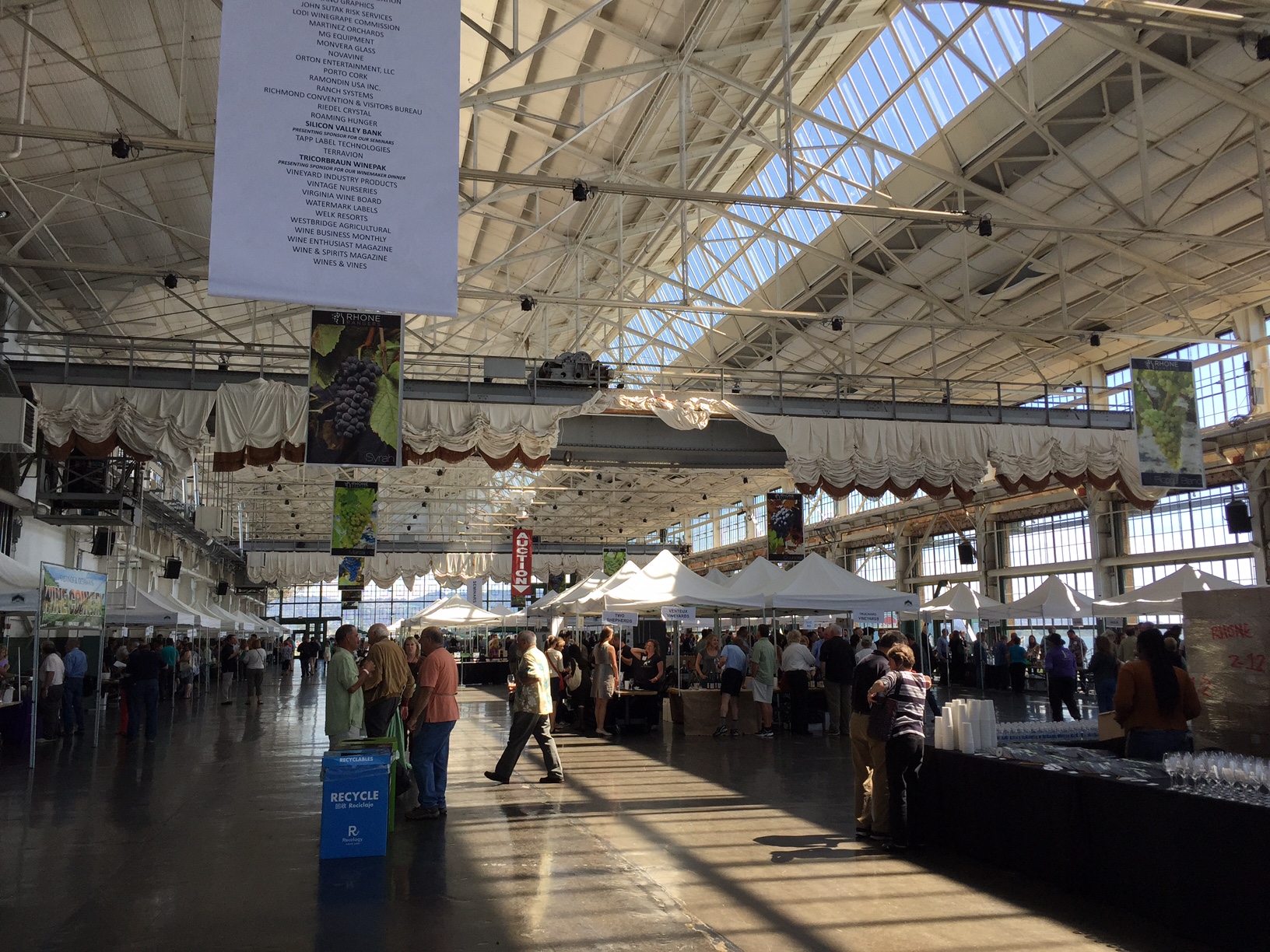 The Grand Tasting is the LARGEST Rhone tasting held in the US – 80 wineries (For a list of participating wineries click here), and around 300 wines to try.
$30 or less Reds
If there ever is a time the vinous cliché "So many wines, so little time" is true, it's at a huge event like this!
In prior years I've focused Rose, and Grenache (see below).  This year, after a quick glance at the excellent tasting booklet,  I decided to taste $30 and under Reds.
For big events like to keep things simple.  I rate the wines on a scale of 1-5.  Wines rated "4" or higher make my favorites list.  A rating of 4 points is roughly equivalent to a wine I'd rate  in  the Very Good to Outstanding; 89-91 pts  range on a 100 point scale.
After tasting a dozen or so wines, I decided to take a break because it was coming up on 2 o'clock and I was getting hungry!
Besides,  it was an absolutely gorgeous day on the Bay and I wanted to get some fresh air.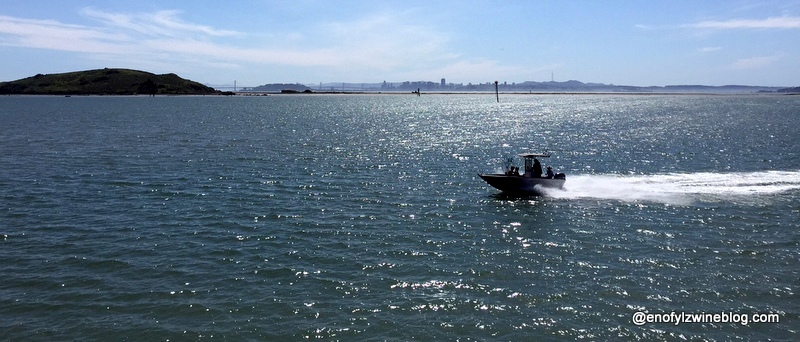 This year, in addition to a handful of vendors offering cheese and other small bites, the Rhone Rangers arranged for some their favorite food trucks to be on hand offering small plates.
I picked up a (rather sizable) slice from Fist of Flour Pizza Company.  It paired quite nicely with the wine I was tasting at the time, the 2012 Eberle Cotes-du-Robles.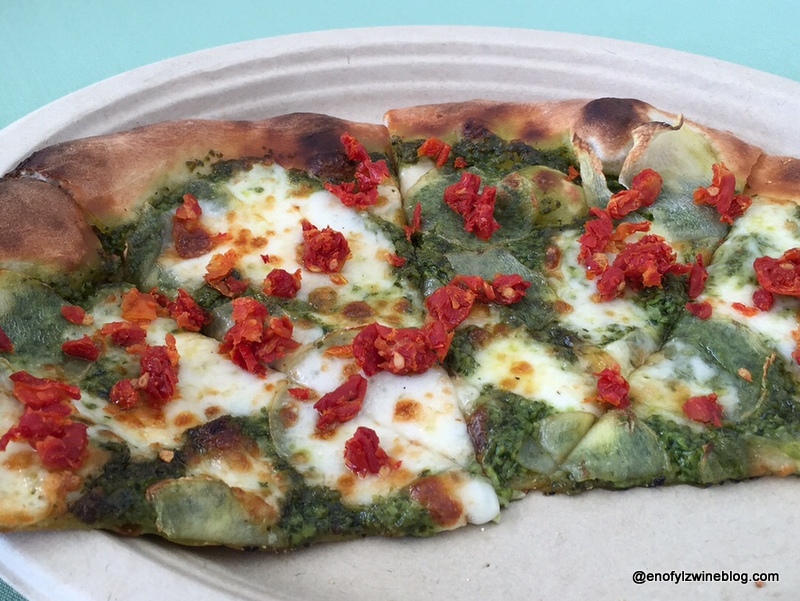 After a brief respite from the rigors sniffing, sipping and (mostly) spitting wines, I resumed my mission to taste all the $30 or less reds.
I didn't make it.
Between the 20 wines I'd already tasted at the seminars, and the abundance of $30 and under reds, I'd already tasted 50+ wines.  It was simply too much wine if I intended to drive home.
Lesson learned: If I plan to attend to the seminars next year.  Limit my subsequent focused tasting to 20-25 wines.  That's about as much as my palate can handle and still have time for "Taster's Choice" (more on that later)
My favorite $30 or less reds were:
2011 Derby Wine Estates FIFTEEN10 Red Derby Vineyard
2012 Eberle Cotes-du-Robles
2013 Eberle Syrah Steinbeck Vineyard
2012 Fields Family Wines Syrah Estate
2013 Fields Family Wines Syrah Estate
2012 Fields Family Wines Vin du Sol
2011 Quady North GSM
2011 Quady North Syrah Steelhead Run Vineyard
2013 Qupé Los Olivos Cuvée
2013 Ridge Carignane Buchignani Ranch
2013 Ridge Grenache Mataro Lytton Estate
2013 Sierra Vista Grenache Rayas Vineyard
2013 Tablas Creek Patelin de Tablas
2010 Tercero Verbiage (Rouge)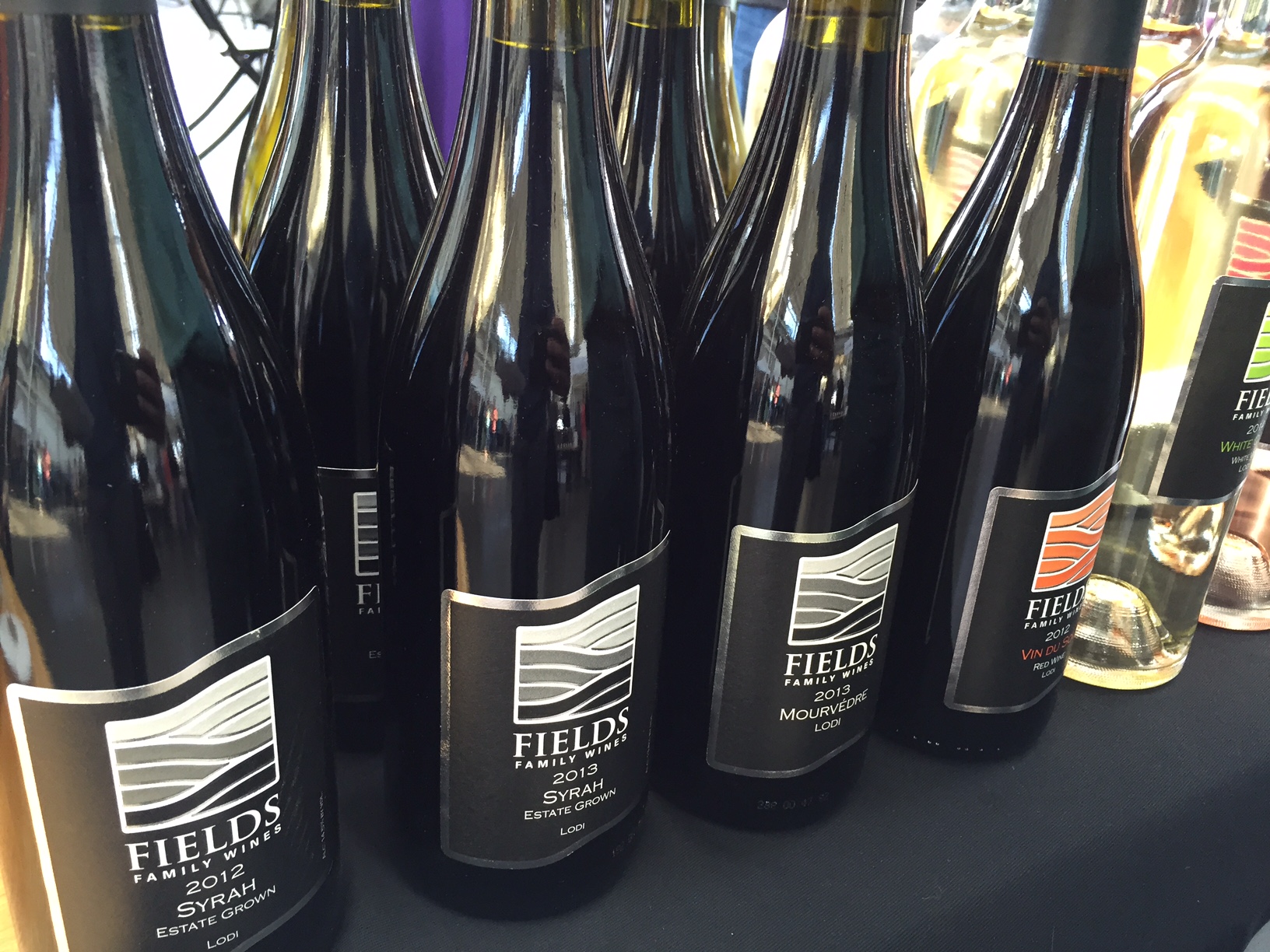 Taster's Choice
After tasting through as many $30 and under reds as I could handle, it was time for "Taster's Choice".
Yup…it's just what it sounds like.  I'm off "the clock" so to speak. And that means I no longer rate the wines I taste, and I taste whichever wines strike my fancy.  This is also the time when I check in with some of my favorite producers.
After all, this is gathering of the best Rhone wines America has to offer, and I wasn't about to leave without tasting some of the best of the best!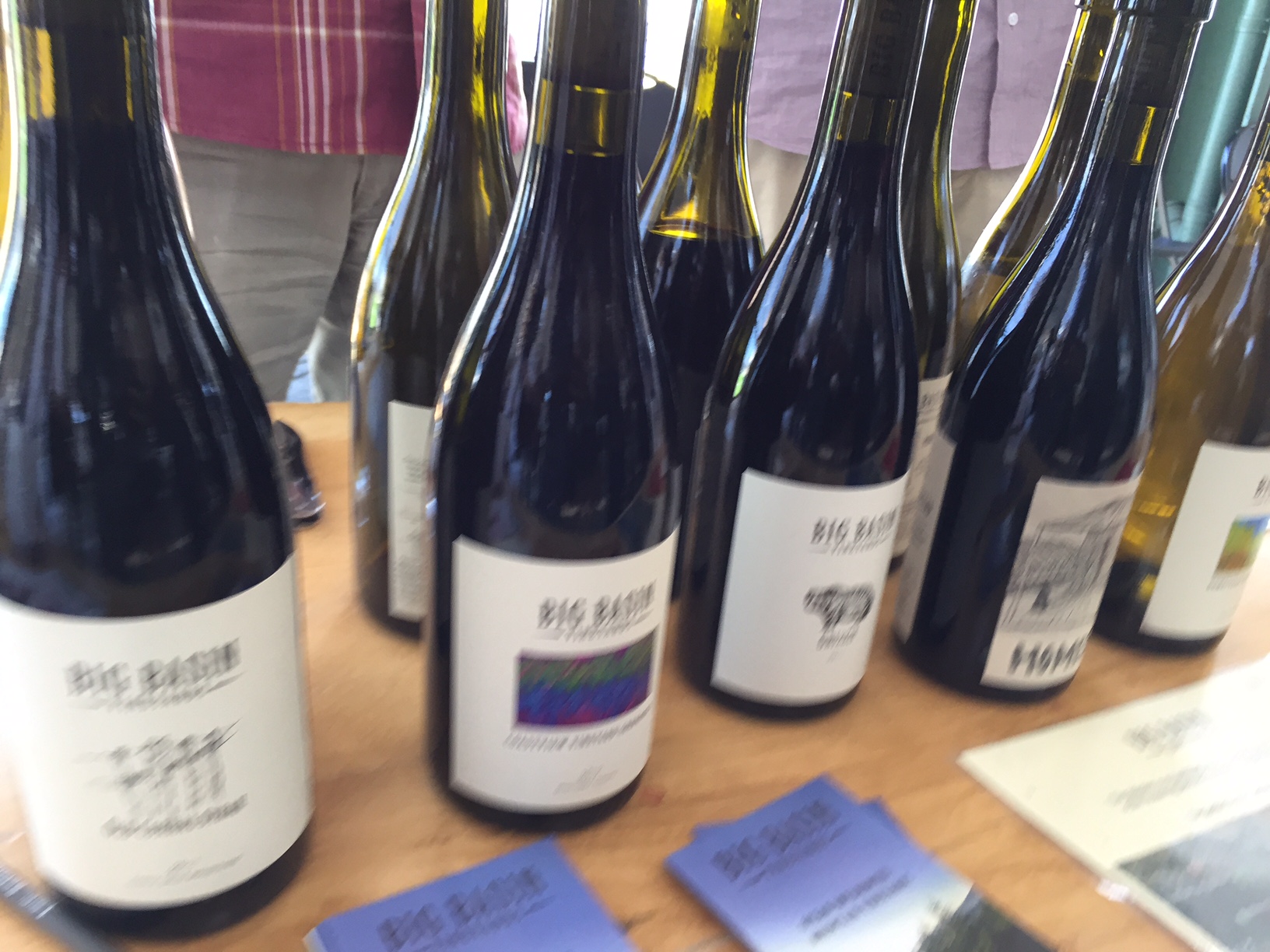 My Taster's Choice favorites were:
2011 Big Basin Vineyards Grizzly
2011 Big Basin Vineyards Syrah Coastview Vineyard
2012 Kale Wines Broken Ankle Stagecoach Vineyard
2011 Kale Wines Home Run Cuvée Kick Ranch
2011 Pax Syrah, Castelli-Knight Ranch, Russian River Valley
2012 Tablas Creek Esprit de Tablas Blanc
2012 Tablas Creek Esprit de Tablas
2013 Tercero Viognier White Hawk Vineyard
It's A Wrap
It's true.  Time flies when you're having fun.
Despite starting at 10am; wrapping up around 4pm, and tasting 70 or so wines, I still didn't get to taste as many wines as I would have liked, especially during my Taster's Choice.
On the other hand,  it's brings me joy to discover some new to me producers that offered outstanding wines I'll be on the lookout for.  This year,  that list includes, Kale Wines, Quady North, Pax Mahle Wines, and Domaine de la Terre Rouge.
"Good Lord willing and the creek don't rise", as the saying goes, I'm already looking forward to next year's Rhone Rangers event.
And…to coming up with a better focused tasting strategy!
Until then…Get your Rhone on my friends!
Related posts your might enjoy:
_________________________________________________________________
Martin Redmond is a Financial Executive by day, and a certified wine geek with latent foodie tendencies the rest of the time. In addition to the wine lifestyle and food he enjoys family, fitness and traveling. He likes to get thoughts of wine off his mind by sharing experiences on his ENOFYLZ Wine blog, which features wine reviews, wine country travel, and wine and food pairings.
Follow me on Twitter @martindredmond for all things wine, and since I'm a wino, with latent foodie tendencies, you'll also find food and wine pairings, and food related stuff! Become a fan and join ENOFYLZ Wine Blog on Facebook. Cheers! This article is original to ENOFYLZ Wine Blog.com. Copyright 2015 ENOFYLZ Wine Blog. All rights reserved.