Last week I attended the In Pursuit of Balance ("IPOB") San Francisco consumer tasting held at City View at Metreon.  IPOB is a non-profit organization founded in 2011 to promote dialogue around the meaning of balance in California pinot noir and chardonnay.
"This growing group of producers is seeking a different direction with their wines, both in the vineyard and the winery. This direction focuses on balance, non-manipulation in the cellar, and the promotion of the fundamental varietal characteristics which make pinot noir and chardonnay great – subtlety, poise and the ability of these grapes to serve as profound vehicles for the expression of terroir." (You can check out their manifesto here)
This tasting came to my attention a couple of years ago. At the time, I was on the verge of becoming an ABCer (Anything But Chardonnay).
Then I was invited to a Chablis tasting that change the way I viewed Chardonnay.  And Burgundy.
I loved the wines, and have since purchased a few bottles here and there. But, generally prefer supporting local (California) wineries.
As I began to research stellar California producers that vinified Chardonnay in stainless steel and/or take a more light-handed approach to use of oak, I keep coming across names like Failla, Littorai, Hanzell, Mount Eden, and Varner (plus some newer kids on the block like Liquid Farm,and Knez)  
The same could be said for Pinot Noir.
I soon discovered the challenge with buying the wines of  most of the aforementioned producers is that their sold wines exclusively through mailing lists.  And most of the mailing list have wait lists.
Since I tend to be a "try before I buy" kind of guy, IPOB was the perfect opportunity to taste wines from the "rock stars" of California Chardonnay and Pinot Noir.
Would they live up to the hype?
Here's a list of the wineries that poured:
Au Bon Climat – Big Basin – Calera – Ceritas – Chanin – Cobb – Copain – Domaine de la Cote – Drew – Failla – Flowers – Hanzell – Hirsch – Knez – Kutch – LaRue – LIOCO – Liquid Farm – Littorai – Lutum – Matthiasson – Mindego Ridge – Mount Eden – Native9 – Ojai – Peay – Red Car – Sandhi – Twomey – Tyler – Varner – Wenzlau – Wind Gap 
According to the top-notch tasting booklet provided when I checked in, there were over 135 wines available for tasting.
I knew there was no way I was going to be able to taste them all in the 3 hours allotted for the tasting.
I decided to focus on Chardonnay first, then taste the Pinots if I had time and/or my palate wasn't too fatigued.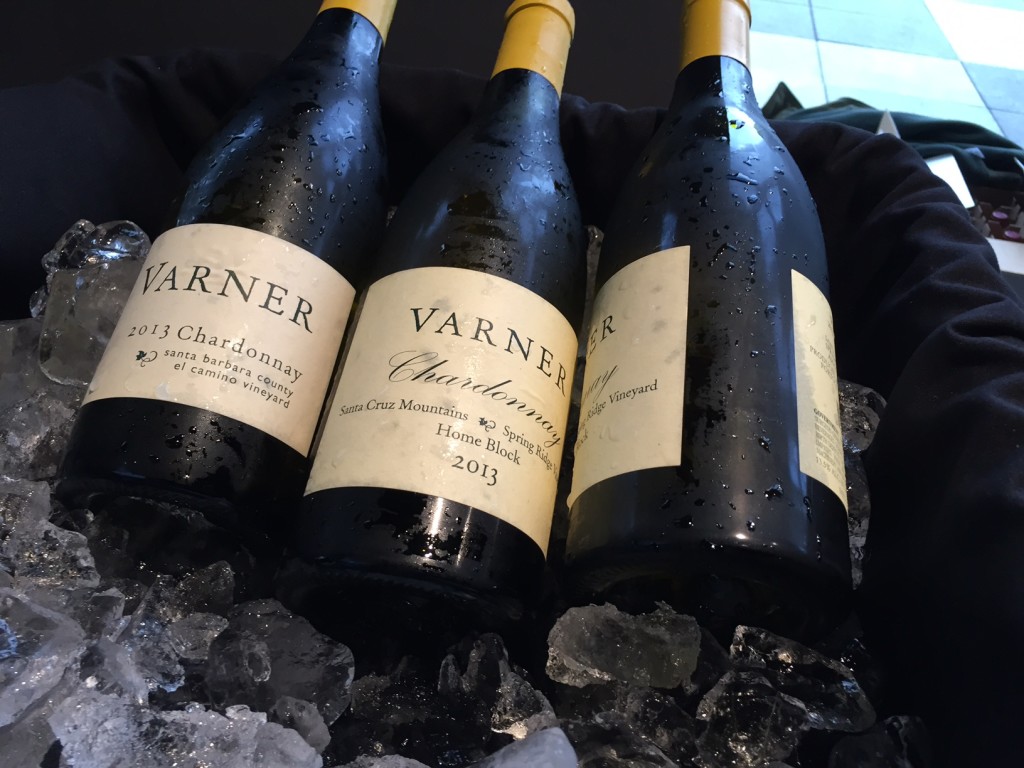 I tasted 46 Chardonnays.  My favorites (in alphabetical order) were:
2013 Copain Chardonnay Dupratt Vineyard
2013 Failla Chardonnay Fort Ross – Seaview
2013 Failla Chardonnay Haynes Vineyard
2013 Hanzell Chardonnay Sebella
2013 Liquid Farm Chardonnay Golden Slope
2013 Lutum Chardonnay Durell Vineyard
2011 Mount Eden Vineyards Chardonnay Santa Cruz Mountains
2012 Ojai Chardonnay Solomon Hills Vineyard
2012 Tyler Chardonnay Sanford & Benedict
2013 Varner Chardonnay Spring Ridge Vineyard Home Block
2012 Wenzlau Chardonnay Estate
2013 Wind Gap Wines Chardonnay Gap's Crown
After powering through the Chards, it was time to take a break and grab a bit of food and water before diving into the Pinots.
The list of food vendors was nearly as impressive as the wines! More than a few of my favorite upscale restaurants were serving small bites. Check it!
Aziza – Bar Tartine – Cavallo Point – Nopa – Passionfish –RN74 – Scopa – SPQR –St. Vincent Tavern & Wine Merchant
Yowza!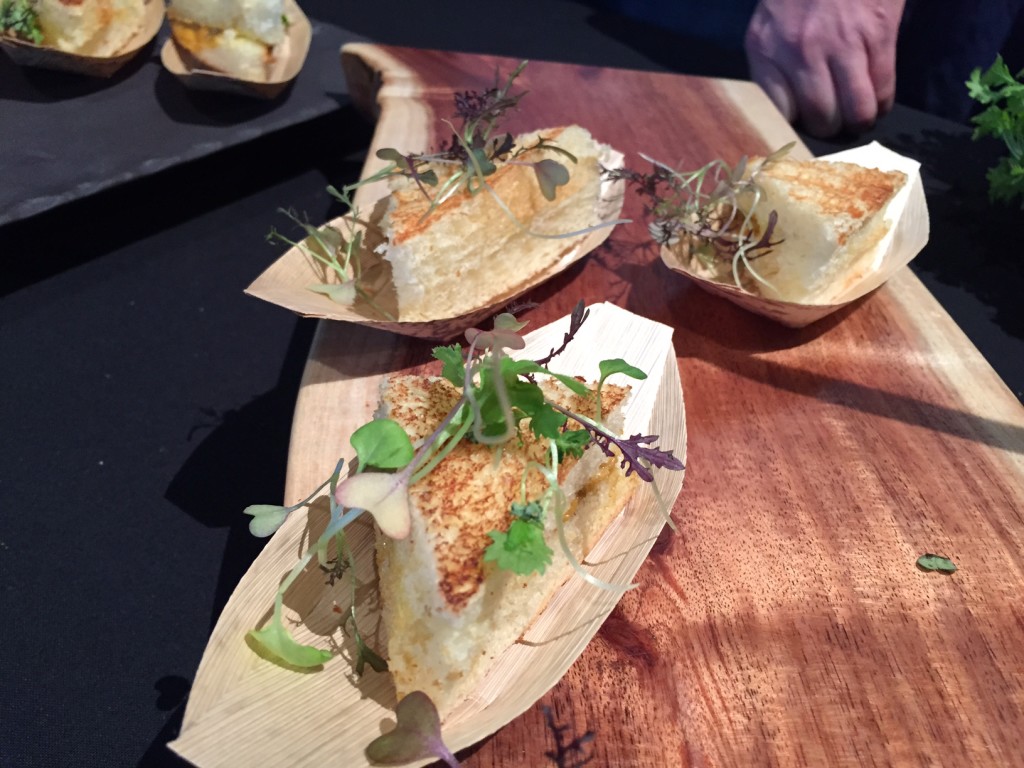 I came for the wine, but the food was quite delectable, and on par with the wines!
And as food friendly wines go…well I was in heaven!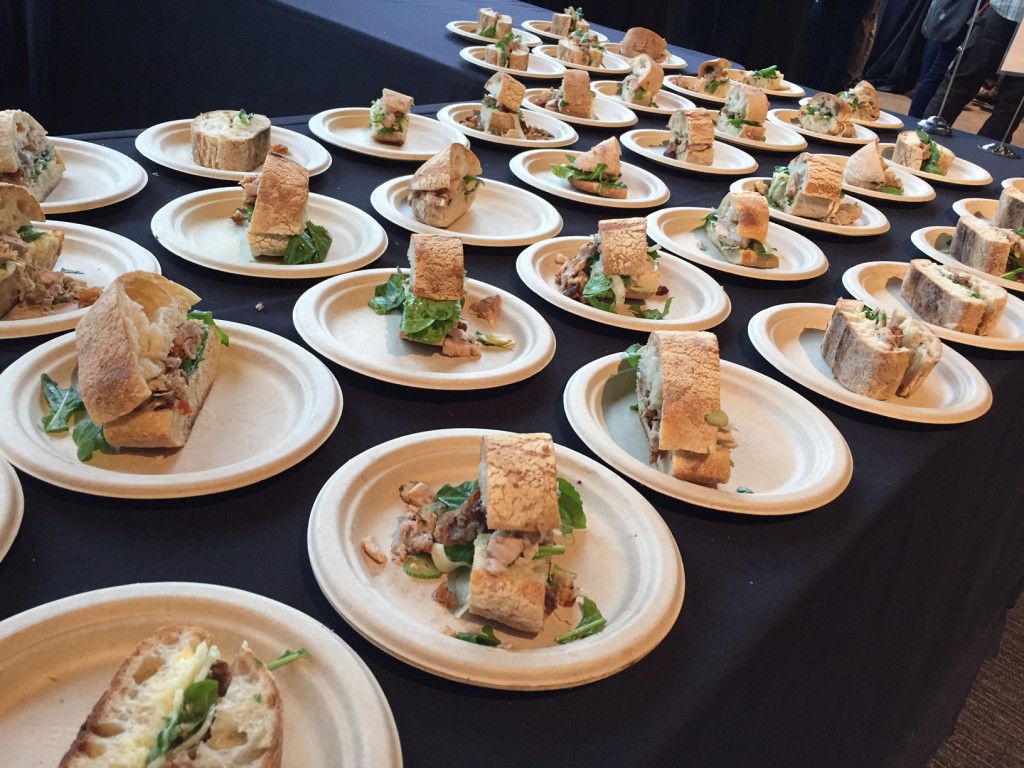 After a short break, where I seriously considered not rating and tasting the Pinots (I certainly never considered not tasting the Pinots…are you effin' kiddin me?)
I would have been quite content to put down my pen, hit more food tables, and simply savoring the plethora of fine wines.
Alas, my inner wine geek prevailed, and I willed myself onward to the Pinots!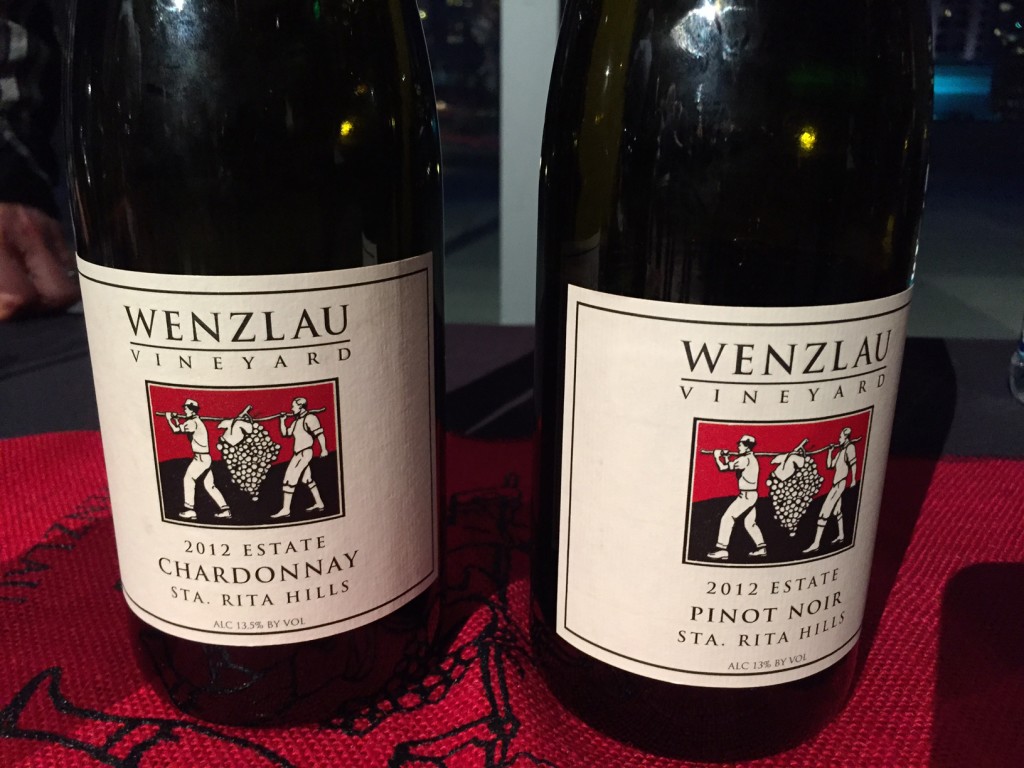 I tasted 32 Pinots.  My favorites (in alphabetical order) were:
2012 Copain Pinot Noir Monument Tree
2012 Drew Family Cellars Pinot Noir Valenti Vineyard
2005 Drew Family Cellars Pinot Noir Ashley's Vineyard
2013 Failla Pinot Noir Keefer Ranch
2013 Failla Pinot Noir Savoy Vineyard
2013 Hanzell Pinot Noir Sebella
2012 Hirsch Vineyards Pinot Noir Reserve
2012 Knez Winery Pinot Noir Cerise Vineyard
2013 Kutch Pinot Noir McDougall Ranch
2012 Neely Pinot Noir Spring Ridge Vineyard Hidden Block
2012 Neely Pinot Noir Spring Ridge Vineyard Picnic Block
2012 Neely Pinot Noir Spring Ridge Vineyard Upper Picnic Block
2012 Wenzlau Pinot Noir Estate
In my previous "favorites" recaps of events like this, I've listed my "top twenty" wines.  However, this tasting boasted a such a multitude of stellar producers, I added five more to my usual format.
Simply put, the wines lived up to the hype for me.  IPOB is the best wine tasting I've been to in terms of the overall quality of the wines.  Nary a dud among the wines I tasted. Though admittedly, there were a few wines I found to be elegant and complex that were a bit too austere for my palate.  Of course, as the saying goes " your mileage may vary".
Cheers!
Follow my reviews on Vivino 
_________________________________________________________________
Martin Redmond is a Financial Executive by day, and a wine geek with latent foodie tendencies the rest of the time. In addition to the wine lifestyle and food he enjoys family, fitness and traveling. He likes to get thoughts of wine off his mind by sharing experiences on his ENOFYLZ Wine blog, which features wine reviews, wine country travel, and wine and food pairings.
Follow me on Twitter @martindredmond for all things wine, and since I'm a wino, with latent foodie tendencies, you'll also find food and wine pairings, and food related stuff! Become a fan and join ENOFYLZ Wine Blog on Facebook. Cheers! This article is original to ENOFYLZ Wine Blog.com. Copyright 2015 ENOFYLZ Wine Blog. All rights reserved.