I attended the Zinfandel Advocates & Producers ("ZAP") 2015 Zinfandel Experience Trade and Media Tasting held at Rock Wall Wine Company on Wednesday, January 28th. 
The Trade and Media tasting featured 90 or so wineries, and I'd guesstimate at least 200 wines available for tasting.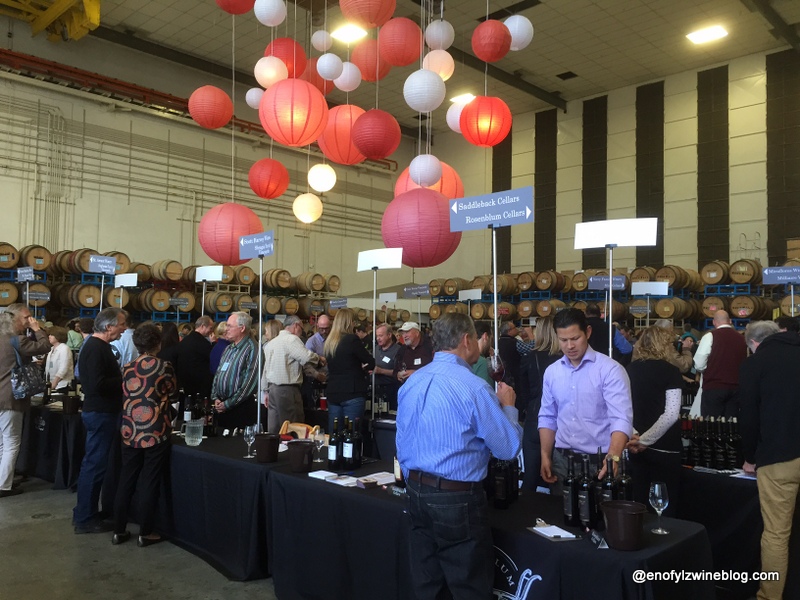 The Media tasting was held for 3 hours from 2-5p.
So many Zins, so little time!
My plan?  Taste some familiar producers for sure.  But I also like to seek out new to me producers to see if I can discover a gem or two.  I also keep an eye out for wines offer great value.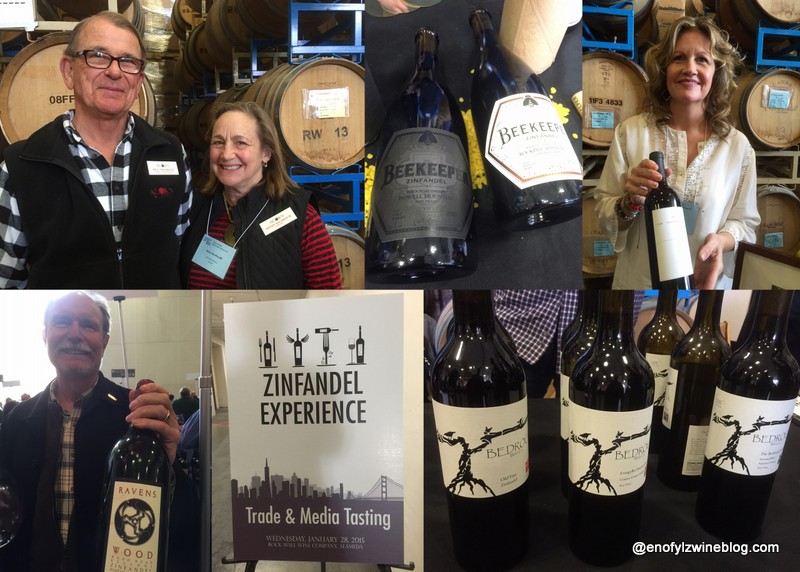 I tasted 95 wines from 40 (including 10 new to me producers) of 90 or so wineries that were pouring.  
My Top 20 favorites were (in alphabetical order):
2012 Acorn Zinfandel Heritage Vines Alegría Vineyards – $45

2013 Bedrock Wine Co. Heritage Wine Evangelho Vineyard – $35

2013 Bedrock Wine Co. Zinfandel Old Vine – $25

2013 Bedrock Wine Co. Bedrock Heritage Wine – $45

2012 Beekeeper Cellars Zinfandel Black Sears – $75
2012 Beekeeper Cellars Zinfandel Madrone Spring – $65

2013 Robert Biale Zinfandel R.W. Moore Vineyard – $50

2012 Charter Oak Zinfandel Monte Rosso Vineyard – $50

2011 Chase Zinfandel Reserve Hayne Vineyard – $75

2012 Dashe Cellars Zinfandel Florence Vineyard – $35

2012 Klinker Brick Zinfandel Old Vine Marisa Vineyard – N/A

2012 Kokomo Zinfandel Rockpile – $42

2012 Limerick Lane 1023 – $56

2012 Limerick Lane Zinfandel Block 1910 – $48

2012 Ravenswood Zinfandel Old Hill – $60

1993 Ravenswood Zinfandel Belloni – N/A

2012 Ridge Lytton Springs – $38

2013 Ridge Geyserville – $38

2012 Carol Shelton Wines Zinfandel Rocky Reserve Florence Vineyard – $35

2012 Turley Zinfandel Mead Ranch -$N/A
Conclusion:
Is it just me or is the price of Zinfandel creeping up? I experienced a bit of sticker shock on more than a few of my favorites. Only one of the my favorites was under $30, and more than a third were over $50.  Yikes!
The bombastic, frat-party-gone-wild image might have been useful for establishing an identity for Zinfandel, but now winemakers … prefer to talk about balance, elegance, restraint and food compatibility – Steve Heimoff (Source)
I must say I'm not totally surprised. As the conversation around Zinfandel shifts more toward a more "serious" tone. Why shouldn't a well-made Zinfandel command the same prices as other more "serious" grape varieties?
Hey…if you make it, and price it over $50, and they will come…More power to you I say!
I did find a few wines that were $20 or less that I'd recommend:
2013 Cline Lodi – $12
2013 Cline Ancient Vines, Contra Costa County – $18
2012 Cline Sonoma County – $20
2012 Pedroncelli Mother Clone, Dry Creek Valley – $17
2012 Pedroncelli Bushnell vineyar, Dry Creek Valley – 20
2012 Carol Shelton Wild Thing Old Vine, Mendocino County – $19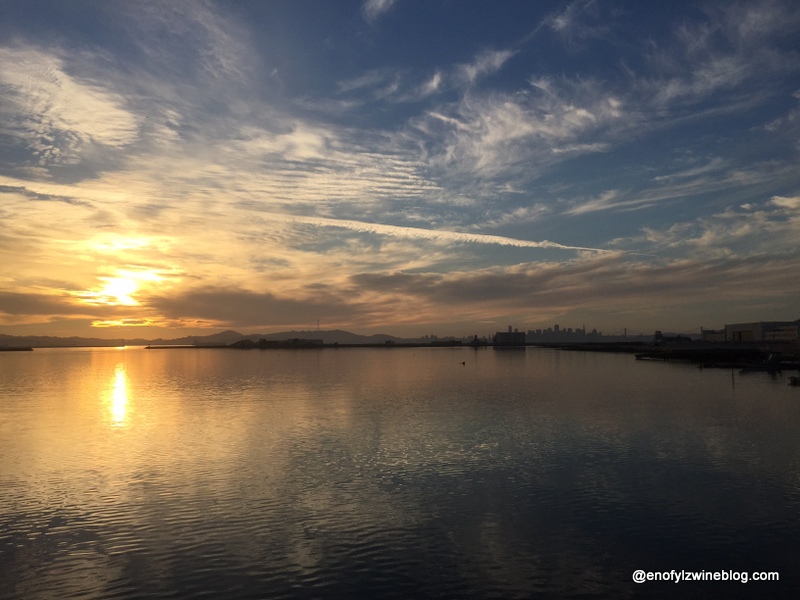 My take on the state of Zinfandel?  The quality of wines made from America's heritage grape variety has never been better.
As I write this there's still time to get your Zin on at The Tasting, and Sommelier & Winemaker Terroir Workshops on January 31st!
Get some!
_________________________________________________________________
Martin Redmond is a Financial Executive by day, and a certified wine geek with latent foodie tendencies the rest of the time. In addition to the wine lifestyle and food he enjoys family, fitness and traveling. He likes to get thoughts of wine off his mind by sharing experiences on his ENOFYLZ Wine blog, which features wine reviews, wine country travel, and wine and food pairings.
Follow me on Twitter @martindredmond for all things wine, and since I'm a wino, with latent foodie tendencies, you'll also find food and wine pairings, and food related stuff! Become a fan and join ENOFYLZ Wine Blog on Facebook. Cheers! This article is original to ENOFYLZ Wine Blog.com. Copyright 2015 ENOFYLZ Wine Blog. All rights reserved.