Like so many folks do this time of year, I take time to reflect on the year that was, as well as make a few resolutions.  Given my love of wine, it should come as no surprise that I make wine resolutions.
I opted to not put together a "Top 10" list of wines, but I had quite a few memorable wines, and wine experiences.
At the end of 2013, drinking more Champagne was at the top of my wine resolution list. Little did I know that 2014 would be the "Year of Champagne" for me.  I went on my first media trip; to Champagne in September. I tasted a boat load of exceptional Champagne (including a few vintages of Louis Roederer Cristal, '99 Bruno Paillard Champagne Nec Plus Ultra, and various Champagne Jacquesson single vineyard wines), many paired with phenomenal Champagne pairing dinners.  It was the experience of a lifetime (see below for my recaps)! 
Ironically though, the most memorable wines of 2014 were two from Champagne Krug I tasted at a private tasting held at K&L Wine Merchants in Redwood City – the Krug Champagne Brut Rosé (the best Rosé Champagne I've had) and the Krug Champagne Brut Grande Cuvée (easily the best multi-vintage wine I've ever had).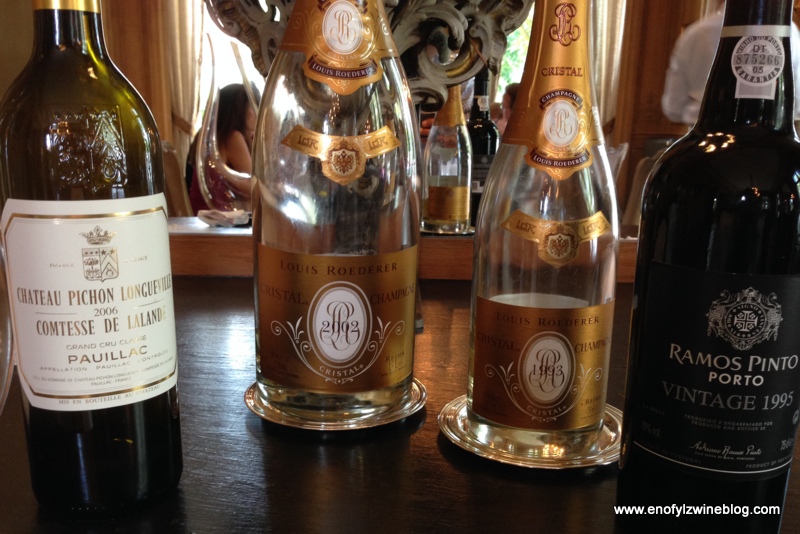 Admittedly, most of the Champagne was prohibitively expensive. But, I find a special satisfaction in finding wines that offer great value for less than $20.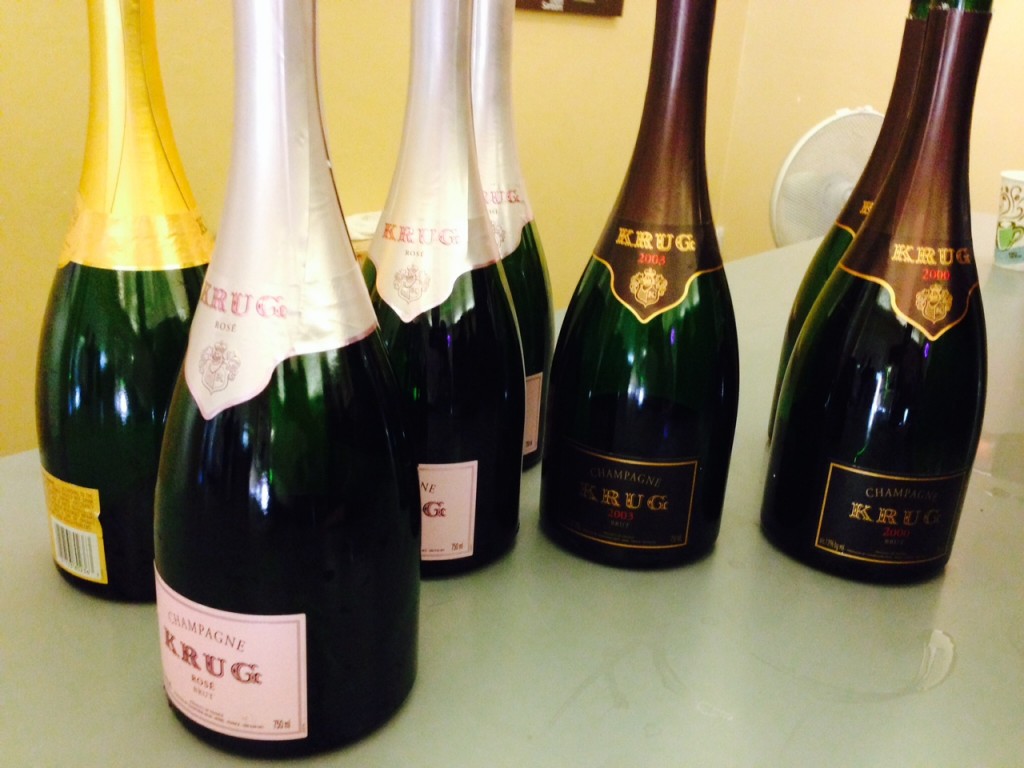 The most memorable under $20 wine I enjoyed was from Greece, the 2012 Vrinioti Assyrtiko Iama – a fantastic blend of 60% Malagouzia and 40% Assyrtiko with with remarkable stone fruit, bergamot, honey, spice, wet stone and citrus blossom aromas and with vibrant acidity and peach, apricot, a bit of fresh melon, spice, honey flavors.
And what about my 2015 wine resolutions?
My first resolution won't cost me anything.  And that's to drink more of the wines I've been laying down for years. That includes a dessert wine I purchased 8 years ago when I first got into wine.  All I really knew about the wine at the time was that it Robert Parker gave it 96 points and it was $20.  Yup..that was my sole criteria for buying the wine.  I've learned much since then.
My next resolution is to drink more Italian wine. I almost always consume wine with food and I think Italian wine are, across the board, the most food friendly wines.  Yet, I only drank a grand total of 4 bottles of Italian wine in 2014.  But with only 2 bottles of Barolo on hand, this one is going to cost me.  Fortunately,  there are plenty of very good Italian wines on the market for under $20.  I'm going to make a conscious effort to try more Italian whites.
And last but not least, I want to saber a bottle of sparkling wine in 2015!  Although my better half is convinced it will cause myself and or others bodily harm…hell it looks like fun! I just need to time it right so she's had a couple, or three glasses wine…THEN try it;-)
What are your 2015 wine resolutions?
Wishing you a 2015 filled with joyfulness, good health, love, prosperity and positivity!
Follow my reviews on Vivino 
Other posts you may enjoy
_________________________________________________________________
Martin Redmond is a Financial Executive by day, and a certified wine geek with latent foodie tendencies the rest of the time. In addition to the wine lifestyle and food he enjoys family, fitness and traveling. He likes to get thoughts of wine off his mind by sharing experiences on his ENOFYLZ Wine blog, which features wine reviews, wine country travel, and wine and food pairings.
Follow me on Twitter @martindredmond for all things wine, and since I'm a wino, with latent foodie tendencies, you'll also find food and wine pairings, and food related stuff! Become a fan and join ENOFYLZ Wine Blog on Facebook. Cheers! This article is original to ENOFYLZ Wine Blog.com. Copyright 2015 ENOFYLZ Wine Blog. All rights reserved.