I recently had the pleasure of participating in a virtual tasting (a group of bloggers tasting the same beverages, interact with a host and one another) of saké and cheese with sakés from Oregon based craft producer and importer, SakéOne, along with cheeses from Marin French Cheese, and Laura Chenel Chevre. The tasting was hosted by Charles Communications Associates.
I've done a couple of these tastings with SakeOne before, but this one was different because it was focused on pairing saké and cheese.
I want to give the sakés their due, so I'll cover them in detail in this post.  
Likewise, the pairing of  saké and cheese, which is certainly isn't "top of mind" for most folks, deserves its own report, so I'll cover the that tomorrow. 
SakéOne is an importer of Japan's finest saké as well as America's premium saké company. For more than a decade, SakéOne has been crafting junmai ginjo (premium) quality saké at its state-of- the-art kura (brewery) in Forest Grove, the heart of the Willamette Valley: Oregon's craft beer-brewing and wine-making mecca.  SakéOne is focused on producing and importing saké that suits the American palate.
Founded by an American who evolved into a sake visionary after experiencing the finest sakes Japan had to offer, SakeOne was first incorporated in Oregon in 1992 under the name Japan America Beverage Co. (JABC). It was established through a joint partnership with Momokawa Brewing Japan, of Momoishi, Aomori Prefecture, Japan, a sake producer since 1856 that brought deep product knowledge and ages of experience. The new company started as an importer, then built its facility in Forest Grove just a few years later. In October of 1998, JABC changed its name to SakeOne and became the world's only American operated Kura (brewery).
The tasting featured four sakés. Two were produced in Oregon, and two were imported from Japan. Three of the four sakes were new to me.  Additionally, the tasting featured two organic sakes.
"Appreciating sake is like appreciating wine: look at the color, there is an initial bouquet, you can swirl it in your glass…But you also have to appreciate it as something new: leave your preconceptions behind." – Sylvain Huet
Tasting sake is very much like tasting wine: 
Choose the right glassware.  I prefer a stemless wine glass.  Traditional small ceramic cups are not the best way to experience sake.
Check the color – Fresh sake in good condition should be relatively clear (unless it's nigori – a cloudy style of sake)
Pay attention to the aromas.  Floral, tropical, stonefruit, spice and earthy aromas are all a good sign. Burnt or musty aromas are not.
Pay attention to the flavors and texture.  Look for flavors that confirm your initial impressions of the sake's aroma.
Serving temperature matters – Quality sake is generally served chilled, like a white wine.  But don't be afraid to experiment. Take  a sip when first out of off the fridge, then try again every 5 minutes until it reaches room temperature.  You'll likely notice a difference in its flavors, aromas.  Earthier styles will likely taste better closer to room temperature, while fruitier styles will likely taste better chilled.
Have fun! Check out  a few sake in 300ml bottles to compare and contrast to see what you like without breaking the bank.
Note: SakéOne created this saké wheel infographic to help better understand the nuances in aroma and flavor profiles. Check it out!
My tasting notes follow: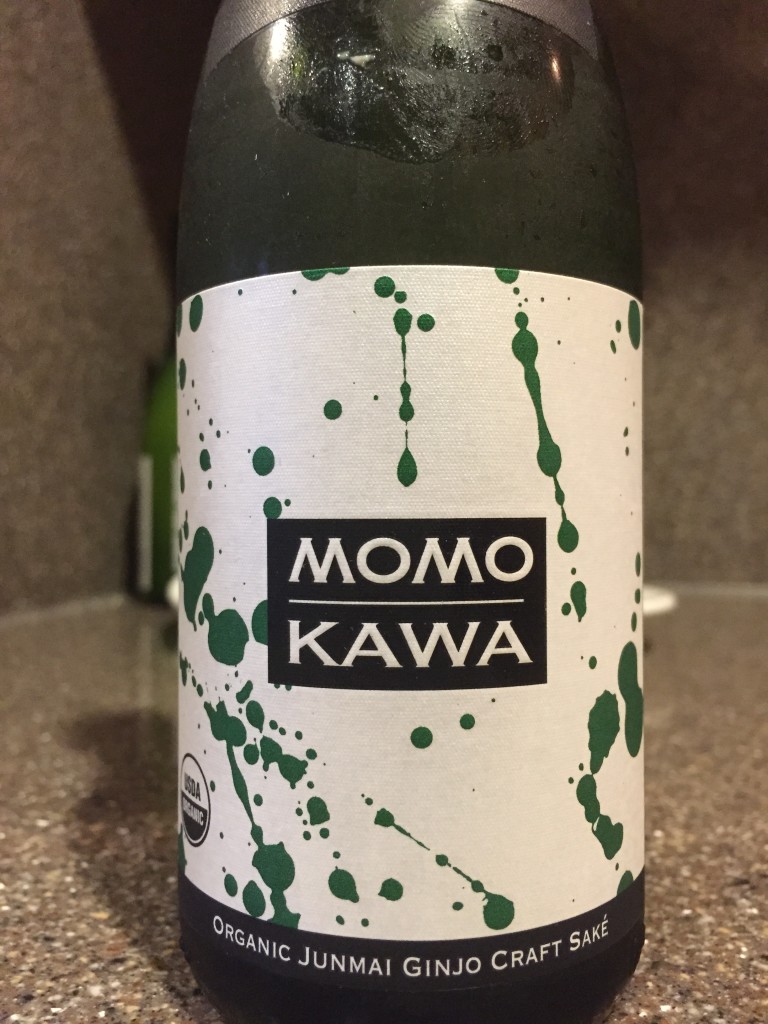 SakéOne Momokawa Organic Junmai Ginjo – USA, Oregon
Clear color with promising, clean tropical, tapioca, and a bit of melon aromas. On the palate it's medium-bodied, and dry with pineapple, mango and a bit of ginger flavors. 14.5% alcohol (SRP $14/750ml) Recommended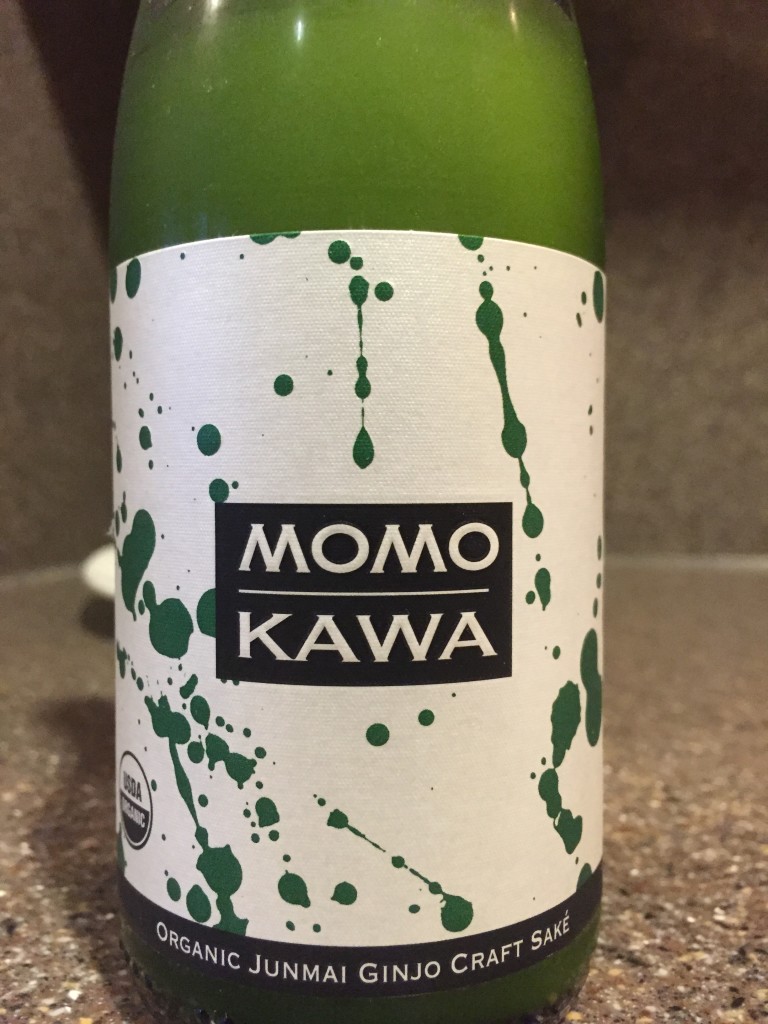 SakéOne Momokawa Organic Nigori Junmai Ginjo – USA, Oregon
Milky color with coconut, anise, white pepper and creamy custard aromas. On the palate, it's full-bodied, off-dry, and creamy with coconut, baked pear, anise, and subtle honey flavors. 16% alcohol.  (SRP $14/750ml) Recommended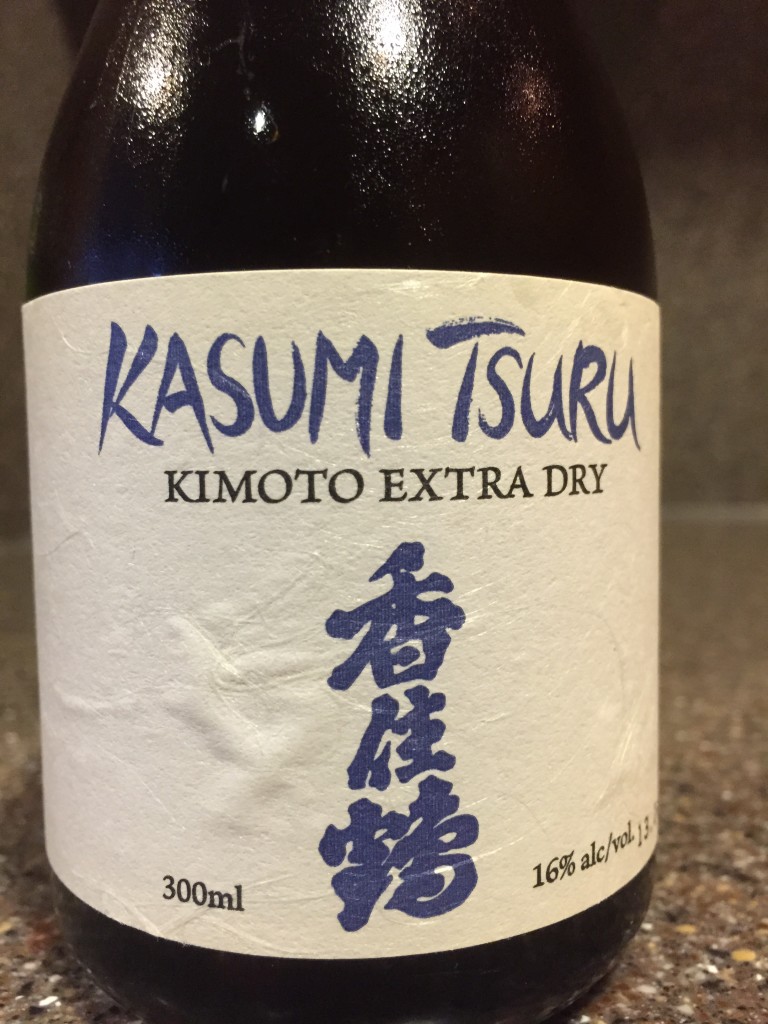 Kasumi Tsuru Kimoto Extra Dry – Japan, Kansai, Hyōgo
Clear color with mushroom, sea breeze, and dried pear aromas. On the palate it approached medium-bodied, fresh, and dry with a supple texture and underripe honeydew melon, pear, roasted nuts,  anise and a hint of mineral flavors. 13% alcohol. (SRP – $27.00/720ml) Recommended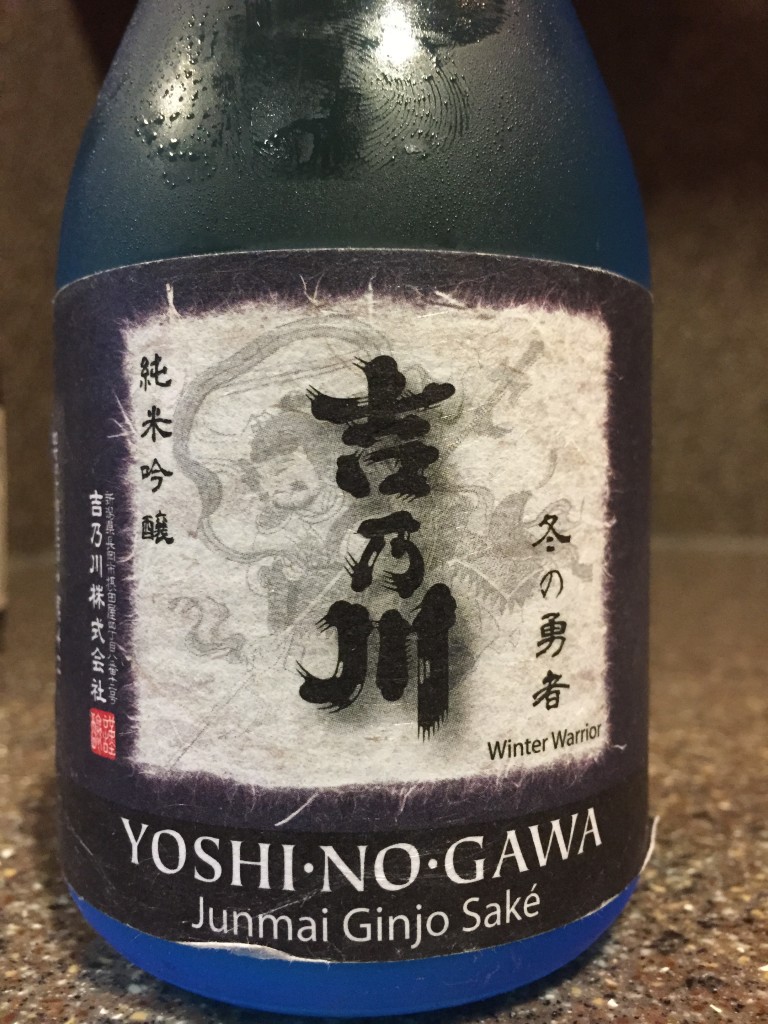 Yoshinogawa Winter Warrior – Japan, Chūbu, Niigata
Clear with layered fresh tropical fruit, and floral aromas. On the palate, it's medium bodied, approaching off-dry, fresh and fruity with pear, melon and tropical fruit flavors that seem to intensify along the way. Long finish. 14% alcohol.  (SRP $27.00/750ml) Highly recommended
I learn something new every time I taste saké. And that's another way that tasting sake is like tasting wine – the more you taste, the more you learn, and the more you appreciate it!
Think you don't like saké?  Think again. There is such a tremendous diversity of styles, that I bet you can find one you like.
Kanpai!
All sakés were provided as samples for review.  Many thanks to SakéOne and Charles Communications Associates 
Related post you may enjoy:
__________________________________________________________________
Martin Redmond is a Financial Executive by day, and a certified wine geek with latent foodie tendencies the rest of the time. In addition to the wine lifestyle and food he enjoys family, fitness and traveling. He likes to get thoughts of wine off his mind by sharing experiences on his ENOFYLZ Wine blog, which features wine reviews, wine country travel, and wine and food pairings.
Follow me on Twitter @martindredmond for all things wine, and since I'm a wino, with latent foodie tendencies, you'll also find food and wine pairings, and food related stuff! Become a fan and join ENOFYLZ Wine Blog on Facebook. Cheers!
This article is original to ENOFYLZ Wine Blog.com. Copyright 2014 ENOFYLZ Wine Blog. All rights reserved.