This is the last of my five-part series about my visit to Champagne last month. Check out the previous four posts about my phenomenal week!
_______________________________________________________
Last month, I had the privilege of traveling to the Champagne region in France as a guest of the U.S. Champagne Bureau for the 2014 Champagne Harvest Media Trip. It was a fantastic opportunity to learn more about what makes the Champagne region special via visits to 10 producers including large houses, growers and cooperatives. Our visit included exquisite meals too – all paired with Champagne!
"My only regret in life is that I didn't drink enough Champagne" John Maynard Keynes
Our itinerary for Day 5 was as follows: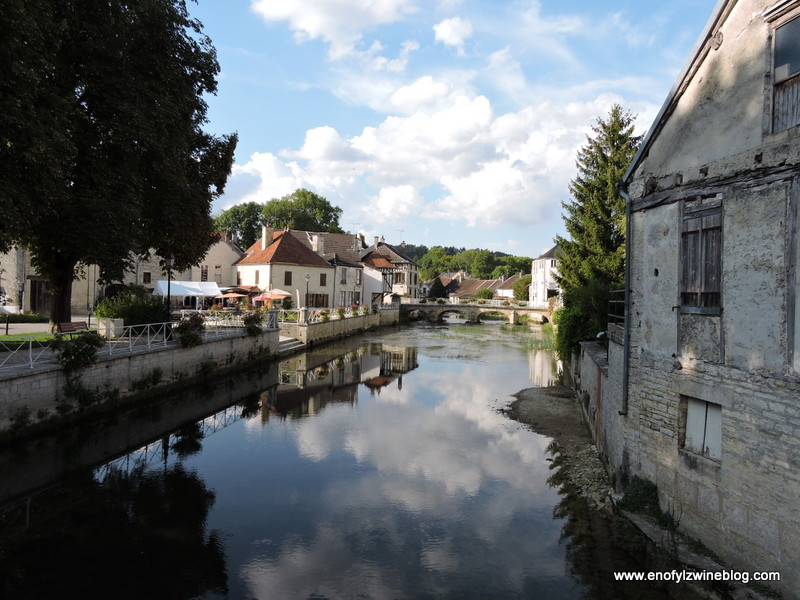 The Aube
Our last full day in Champagne featured a trip to the Côte des Bar  in the Aube department of the Champagne region. The Côte des Bar is one of five regions of Champagne (with the three most well know being, Montagne de Reims, Côte des Blancs, and Vallée de la Marne).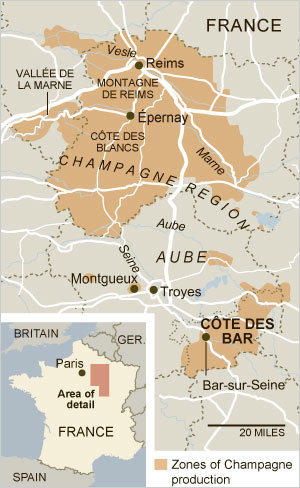 It's about a two-hour drive south of main Champagne towns of Reims, Epernay, and Aÿ.
I like the way the New York Times put it..Côte des Bar is closer to Chablis than to Épernay, and its limestone and clay soils are more like those of Chablis than the chalky soils to the north. Yet, despite the geological resemblance to Chablis, which makes the most distinctive chardonnay wines in the world, the vast majority of the grapes in the Côte des Bar are pinot noir.  
The Côte des Bar has an often uncomfortable attachment to Champagne that has existed since the Middle Ages. Though its main city, Troyes, was once Champagne's provincial capital, counterparts in the Marne Valley have generally regarded the area with disdain – enough so, that they rioted in 1911 as part of an effort to block Aube grapes from Champagne. Ultimately the Aube was ushered in, but even today, its 17,000 acres of vineyards receive none of Champagne's top classifications. Even so, many of the big houses in the north like Moët & Chandon, and Veuve Clicquot source grapes from the region. In fact 50% of the Pinot Noir in Champagne is grown in Côte des Bar
Yet today, the spotlight is unexpectedly shining on the Aube, and its primary growing area, the Côte des Bar. Now, the region is coming to be known for its independent vignerons, whose distinctive, highly sought wines have caught the attention of Champagne lovers the world over. – The New York Times
If you've got the time, a visit to the Aube is well worth the drive! The country side is breathtakingly beautiful, and the many of the villages have an almost medieval feel with cobblestone streets.  And put a visit to Troyes on you list –  I know I will!
Drappier is located in the tiny village of Urville (pop. 151).  Upon our arrival at Drappier, we were greeted by Michel Drappier, who is in charge of this family owned and run business these days.  He led us on a tour of the Drappier cellars and the tasting.
Since we'd arrived a bit late we were running behind schedule.  We actually wanted to skip the cellar tour (by the 5th day we'd seen plenty of Champagne cellars). But Michel convinced us it would be worth our time.
It most certainly was!
The history of the house dates back to 1808. But the history of the cellars and vineyards dates back to the 12th century when Saint Bernard had an annex built to Clairvaux Abbey in Urville in 1152! . Part of those cellars still exist and are in use today.
During the tour we learned that Drappier has the distinction of inventing the world's largest sized Champagne bottle, the Melchizedek, which holds the equivalent of 40 regular size bottles. They also bottle in 11 different sizes from quarter bottle to the aforementioned Melchizedek. Michel indicated that Drappier is the only Champagne house to carry out secondary fermentation in all bottle sizes.
Drappier is the closest thing to a grand marque in the Aube.  They are most certainly doing some very interesting and unique things in the cellar:
The amount of sulphur used in the wines is one of the lowest of any Champagne. And they also produce a cuvee – Drappier Champagne Brut Nature Zero Dosage Sans Ajout de Soufre with no sulfur.
They have been producing a Brut Nature, which are become more and more popular these days for over 20 years
Their liqueurs d'expédition used in their dosage are aged in oak casks, then in demijohns for more than 10 years. In fact, some of their liqueurs d'expédition are 30-40 years old!
After the tour, we were joined for the tasting by Michel's charming father André, who at 80 is still active in the business.
We tasted the following wines:
Drappier Champagne Brut Nature Zero Dosage
Drappier Champagne Brut Carte d'Or
Drappier Champagne Brut Nature Zero Dosage Sans Ajout de Soufre
Drappier Champagne Brut Nature Zero Dosage
Drappier Champagne Quattuor – Blanc de Quatre Blancs (An interesting, and damned delicious cuvee featuring Chardonnay, and three forgotten Champagne grape varieties: Arbane (25%), Petit Meslier (25%) and Blanc Vrai (25%)
Drappier Champagne Brut Blanc de Blancs
2008 Drappier Champagne Millésimé Exception

2006 Drappier Champagne Grande Sendrée
Wow, the wines were a revelation!  Drappier certainly had the most interesting lineup of wines for tasting during our trip, but more importantly, I found the wines were characterized by a distinctive combination of purity of fruit and balance.
It's a challenge to pick a favorite, but I was very impressed with the Brut Nature Zero Dosage, and their prestige cuvee, the 2006 Grande Sendrée.  Both are wines I highly recommend! The Brut Nature is 100% Pinot Noir and is light-bodied, dry, polished and crisp with apple, peach, lemon, and citrus character.  The 2006 Grande Sendrée is a blend of 60% Pinot Noir, and 40% Chardonnay sourced from a parcel of land covered by cinders after the fire which ravaged Urville in 1838. It spend 6.5 years on lees. It's shows perfumed aromas of hazelnut, apple, brioche,and chalk. On the palate, it's medium-bodied and impeccably balanced with baked apple, peach, and citrus flavors.  Dosed at 5g/L with a long finish.
See below for gallery of Champagne Drappier visit
This slideshow requires JavaScript.
The House of Veuve A.Devaux, a co-op was founded in 1846. Created by brothers Jules and Auguste Devaux the brand was immediately successful and contributed to the worldwide reputation of Champagne wines. After them Madame Veuve Augusta Devaux a feisty "Champenoise", took over the company and ran it with energy and talent. At the end of the 19th century three-fourths of the production was exported. For a century the House of Devaux was located in Epernay and remained the property of the founding family for 5 generations. The last of these and without an heir. Jean-Pol Auguste Devaux decided in 1987 to entrust the prestigious brand to the Union Auboise and its president Laurent Gillet. (Source)
We tasted the following wines:
Veuve A. Devaux Champagne Blanc de Noirs

Veuve A. Devaux Champagne Brut Grande Réserve
Veuve A. Devaux Champagne Cuvée Rosée
My favorite was the Blanc de Noirs.  Surprisingly, it was one of the few Blanc de Noir tasting during my week in Champagne.  Blanc de Noir is a Champagne made completely with black grapes, such as Pinot Noir and Pinot Meunier. This one is was made from 100% Pinot Noir and included about 20% reserve wine. It has a delightful soft, elegant, fresh brioche red fruit, roasted apple, dried herb character with some earthy notes.
After our tasting we adjourned to the Devaux what I'll call the "Guest House" for a fabulous lunch paired with some of the more exclusive Devaux Champagne including a couple from Magnums!
See below for gallery of Champagne Veuve Devaux visit
This slideshow requires JavaScript.
The attractive Renoir Space was opened in summer 2011. It's not a museum, as there are no paintings, furniture or artifacts associated with Renoir, but it's well set out as a series of spaces where you learn more about Renoir the man, and his life. It's interactive, using films and photographs as well as recordings.
After we had a chance to see the exhibit in the Espace Renoir, we were treated to a on-site education tasting of Rosé des Riceys with Champagne DeFrance.
I'd never heard of Rose des Riceys prior to the tasting (although unknowingly we had a Veuve Devaux Rosé des Riceys) That's because very few producers make Rosé des Riceys wines, and in limited quantities, so they are very rarely seen outside France. They are just even rarer than those of Champagne's other still wine appellation, Coteaux Champenois.
These still Rosé  wines comes from a tiny terroir named Les Riceys made up with three close-knit villages named Riceys-Haut, Riceys Haute-Rive et Riceys-Bas that is only a few kilometers from Burgundy.
"The idea is to flirt with making a red wine, without actually making a red wine" – Pascal Morel
The wines are renowned for their ability to age, inimitable aromatics and lightly tannic charcter.
Among our group, opinions about the wines were sharply divided. I found the wines to be very enjoyable, but most it seemed did not.  My favorite was the 2006. It has an alluring strawberry, raspberry, and a bit of sous bois character with wonderful minerality and a slightly tannic grip I quite enjoyed.  I couldn't but wonder if the wine wouldn't have been even better with food though…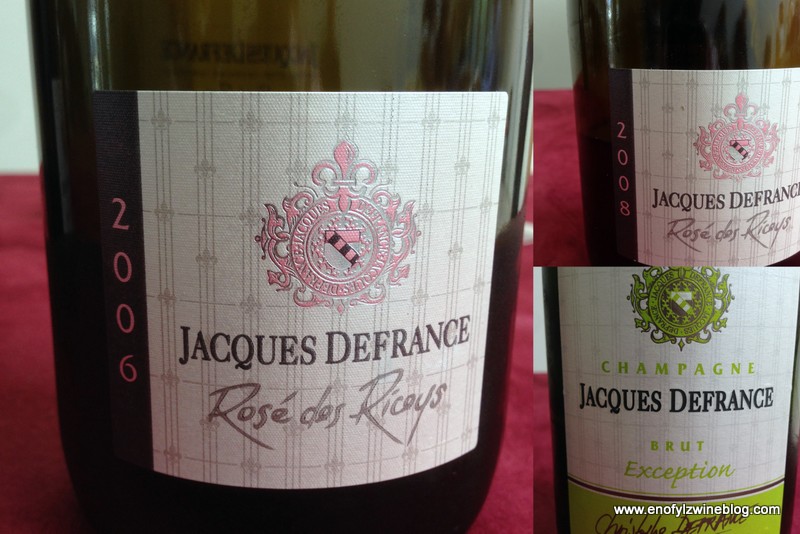 Since we had a two-hour drive back to Reims, I had a lot of time to reflect on my week in Champagne.
I found myself experiencing the ambivalence that one may feel at the end of such a awe-inspiring singular experience. There were the joys of experiencing a deep dive into glorious wine that Champagne is, getting to know the immensely talented, charming, and passionate Champenoise, making new friends, and the splendid Champagne pairing meals.
But I also felt a bit of sorrow because it was ending. I wondered if I'll ever be able to return, and share the experience with my wife.
I hope so! And I wish the same for my family, friends and the readers of this blog.
A visit to Champagne should be on your bucket list.…Santé!