Lodi, the self-proclaimed "Zinfandel Capital of the World", is a region on the rise. It's been perceived as a region primarily known for producing "fruit bomb" style Zinfandel, and being a source of grapes used in producing value wines.
But Lodi is much more than that.  It's the home of thousands of acres of old vine Zinfandel vineyards that date back as far as the late 1800s.  These old vines produce smaller yields which results in wines of greater structure, concentration, and complexity.
And the old vines aren't limited to Zinfandel…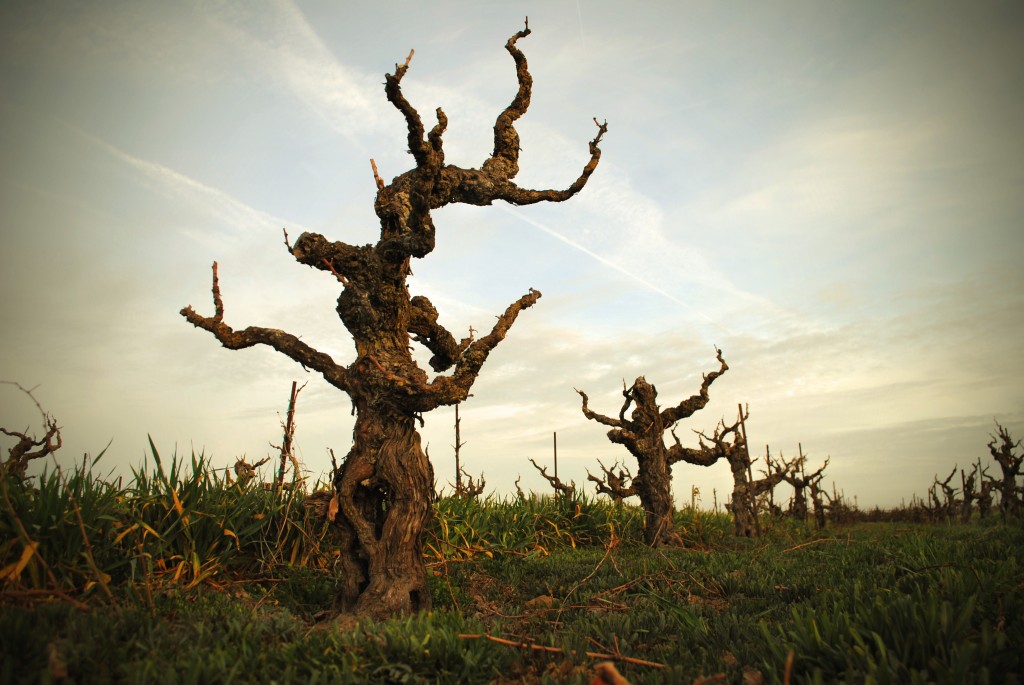 About the Vineyard
I recently attended an online tasting that featured the Bechthold Vineyard.
Here's what Lodiwine.com say about  the vineyard, which was recently named California's Vineyard of the Year at the California State Fair…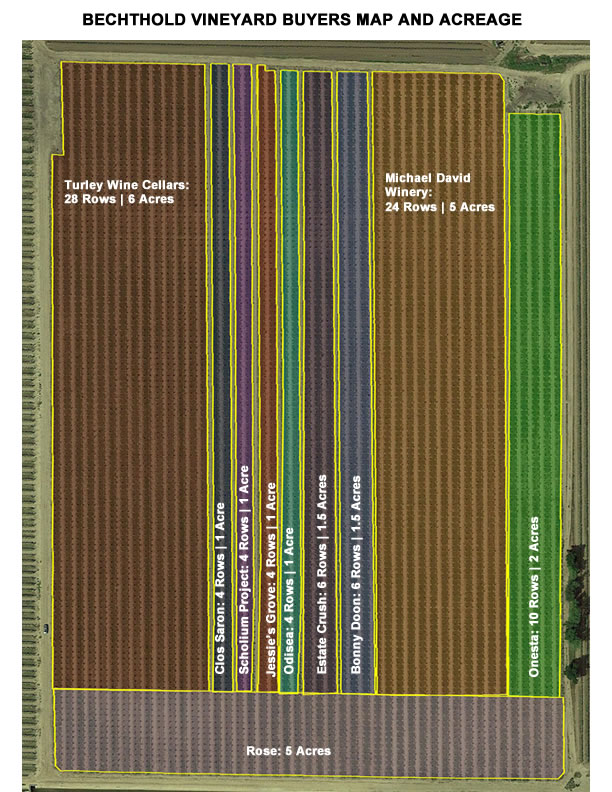 At 126 years of age, Bechthold is the oldest continuously farmed vineyard in the Lodi AVA (planted in 1886!), with 25 acres of gnarled, head trained vines. Famous for its stunningly expressive Cinsault, this venerated vineyard is not only alive and well, it is highly productive and lovingly cared for by some of the industry's top names (Bonny Doon's Randall Grahm callsBechthold "the future of California wine… if people can ever become civilized"). 
The Tasting
The tasting was moderated by Camron King, Executive Director of the Lodi Winegrape Commission, along with co-hosts Kevin Phillips, VP of Operations for Phillips Farms and Michael David Winery, and Adam Mettler, Director of Wine Operations at Michael David Winery.
We tasted through the Cinsault wines from the Bechthold Vineyard in the following order:
• 2013 Michael David Winery Ancient Vine Cinsault (SRP $25)
• 2013 Turley Wine Cellars Cinsault (SRP $17)
• 2012 Estate Crush Cinsault (SRP $26)
• 2011 Onesta Cinsault (SRP $29)
My tasting notes follow: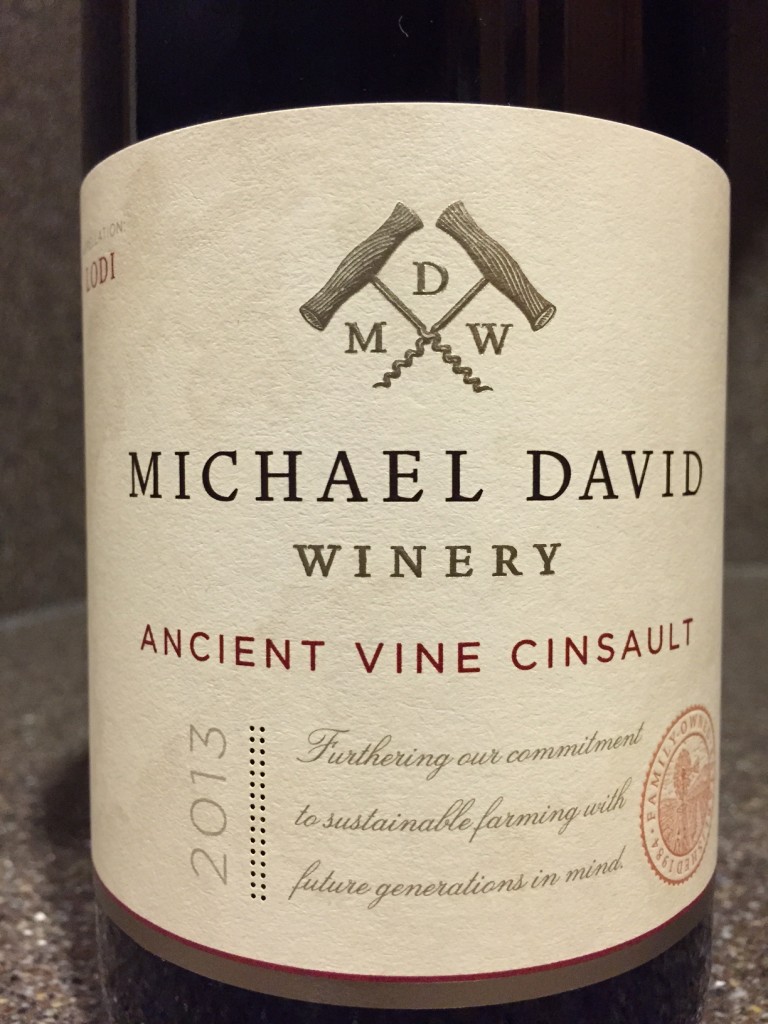 2013 Michael-David Vineyards Cinsault Ancient Vine Bechthold Vineyard 
Red color with aromatic, but a tad hot, hazelnut, kirsch, strawberry, dried rose and spice aromas. On the palate it's medium-bodied with very good acidity, a creamy texture and baked cherry, strawberry, and baking spice flavors with a lingering finish. 14.5% alcohol.  Aged 12 months in neutral French Oak (89 pts.)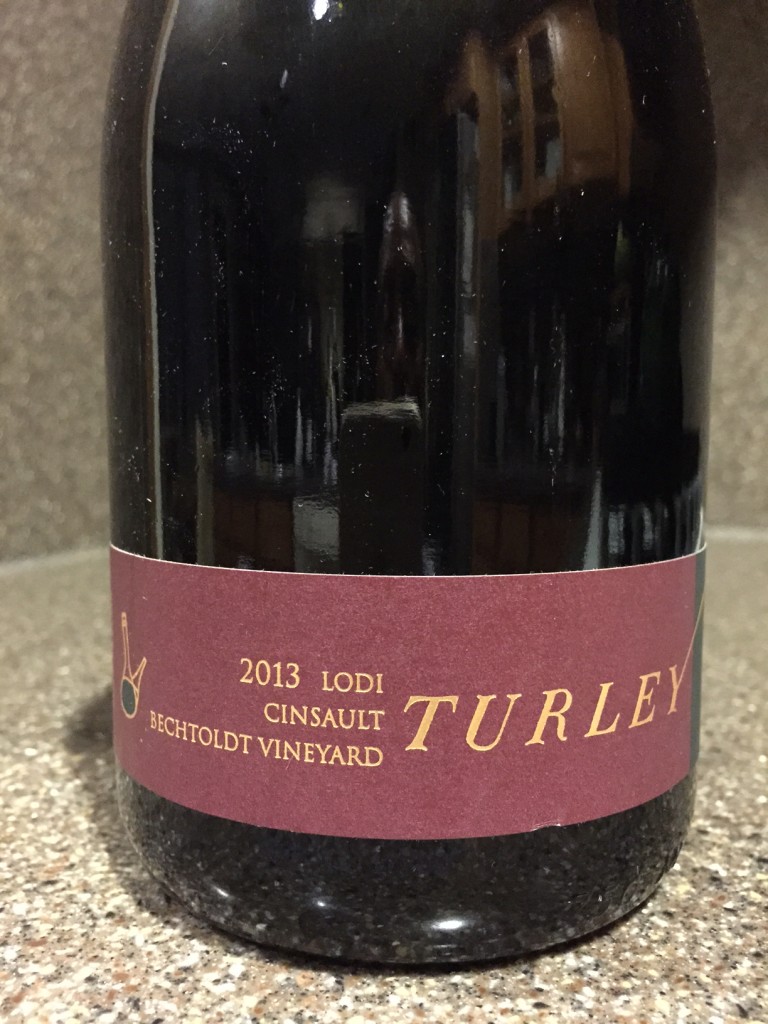 2013 Turley Cinsault Bechthold Vineyard 
Red color with fresh, clean but restrained strawberry, raspberry and sweet wood aromas. On the palate, it's light-bodied with moderate acidity, and fresh, clean, harmonious, fresh, ripe mash-up of strawberry, cherry, and raspberry flavors. This one didn't knock me over immediately,but its fresh clean balanced character grew on me with each sip. Medium finish. The wine is made 100% whole cluster (no de-stemming of the fruit). Turley does not inoculate the fermentations, primary and malolactic are all native.  Aged in 5-7 y.o. barrels. 1000 cases produced.  At retail of $17, this easily offers the best value of the bunch for me.(90 pts.)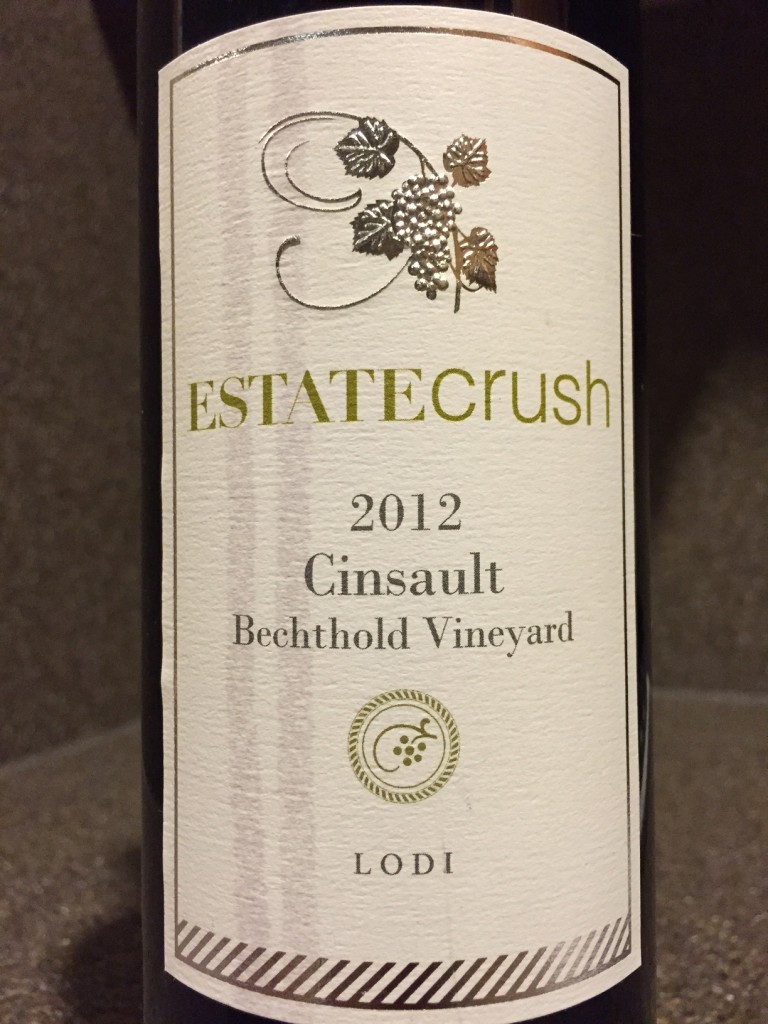 2012 Estate Crush Cinsault Bechthold Vineyard
Red color with appealing, aromatic roast hazelnut, candied cherry, strawberry, and a bit of leather aromas. On the palate, it's medium-bodied with moderate acidity and sour cherry and spice flavors. Medium finish.  13.8% alcohol. 100 cases produced (89 pts.)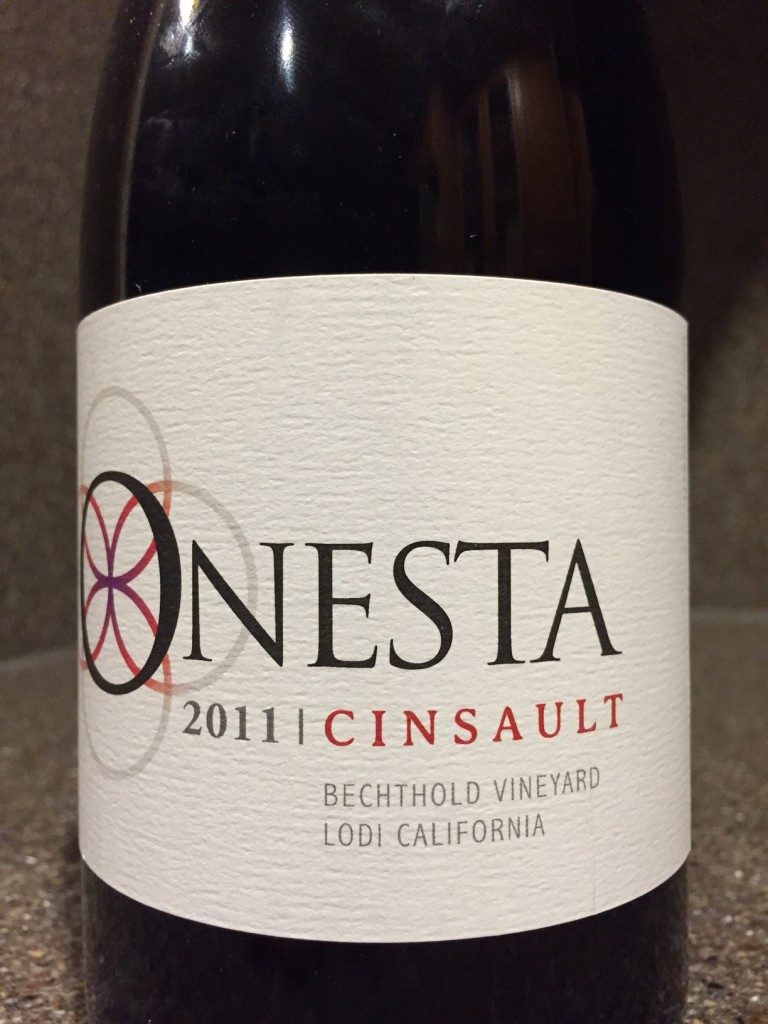 2011 Onesta Cinsault Bechthold Vineyard 
Dark red color with an appealing mixture of musk, black cherry, strawberry aromas with a hint of caramel. On the palate it light-bodied moderate to very good acidity and fresh raspberry, strawberry, spice and a bit of mineral flavors. Medium finish. Aged 9 months in neutral oak. 370 cases produced. (90 pts.)
My Takeaways
It was a fun and informative tasting that reinforced my belief that old-vine fruit is special.
Bechthold Cinsault ancient vine fruit is singular among Cinsault. In fact it was noted that most Cinsault is better used as a blending grape.
With different vintages and vinification of the fruit one would expect the wines to be significantly different, but they shared a certain elegance, and an alluring concentrated red berry and spice character.
The wines brought to mind Cru Beaujolais for me – ample red fruit, spice, low tannins and good to very good acidity.
Any of these wine would be great at the table for Thanksgiving!
Many thanks to Lodi Wines and Charles Communications Associates ("CCA") for providing the sample wines!
If you would like to see the recorded video of the tasting of the wines, please visit the Brandlive site by clicking here.  I highly recommend viewing the video for the wealth of information and insight provided.
Related posts you might enjoy:
__________________________________________________________________
Martin Redmond is a Financial Executive by day, and a certified wine geek with latent foodie tendencies the rest of the time. In addition to the wine lifestyle and food he enjoys family, fitness and traveling. He likes to get thoughts of wine off his mind by sharing experiences on his ENOFYLZ Wine blog, which features wine reviews, wine country travel, and wine and food pairings.
Follow me on Twitter @martindredmond for all things wine, and since I'm a wino, with latent foodie tendencies, you'll also find food and wine pairings, and food related stuff! Become a fan and join ENOFYLZ Wine Blog on Facebook. Cheers!
This article is original to ENOFYLZ Wine Blog.com. Copyright 2014 ENOFYLZ Wine Blog. All rights reserved.