I attended the sold-out East Bay Vintner's Alliance ("EBVA") 9th Annual Urban Wine Xperience held on August 2nd on the Ferry Lawn at vibrant Jack London Square in Oakland.   EBVA,  is an association representing more than 20 East Bay (primarily Alameda, Berkeley, Emeryville and Oakland) Urban wineries.  It's a great opportunity to taste all the best artisanal wines made in the East Bay all at the same time.  I attended the event as a guest of EBVA.
The event featured 20 member wineries pouring a diverse range of wines (and even some mead) paired with local eateries and food purveyors, and well as live music!
The waterside tasting venue was adjacent to the Ferry Terminal.  The wineries and food vendors were stationed in white tents around the perimeter of the Ferry Lawn.  Basking in the warmth of the sun, with gorgeous blue sky above and green grass under foot…..I got to tasting!
Relying on the excellent tasting sheet provided by EBVA, which included a handy 5 star rating scale for each of the wine, I set out taste as many of the 59 available wines as possible.
My plan was to taste the sparkling wines, then whites and rosé before tasting reds.  But long lines at some of the wineries and some poor signage (or lack thereof) conspired against me (there was one winery I never did find)  I did manage to taste 45 wines and sample some delicious bites along the way!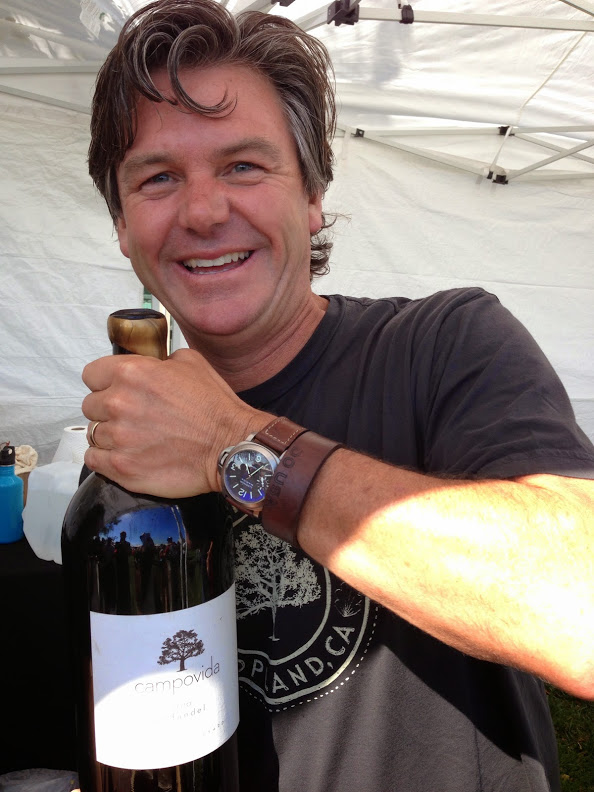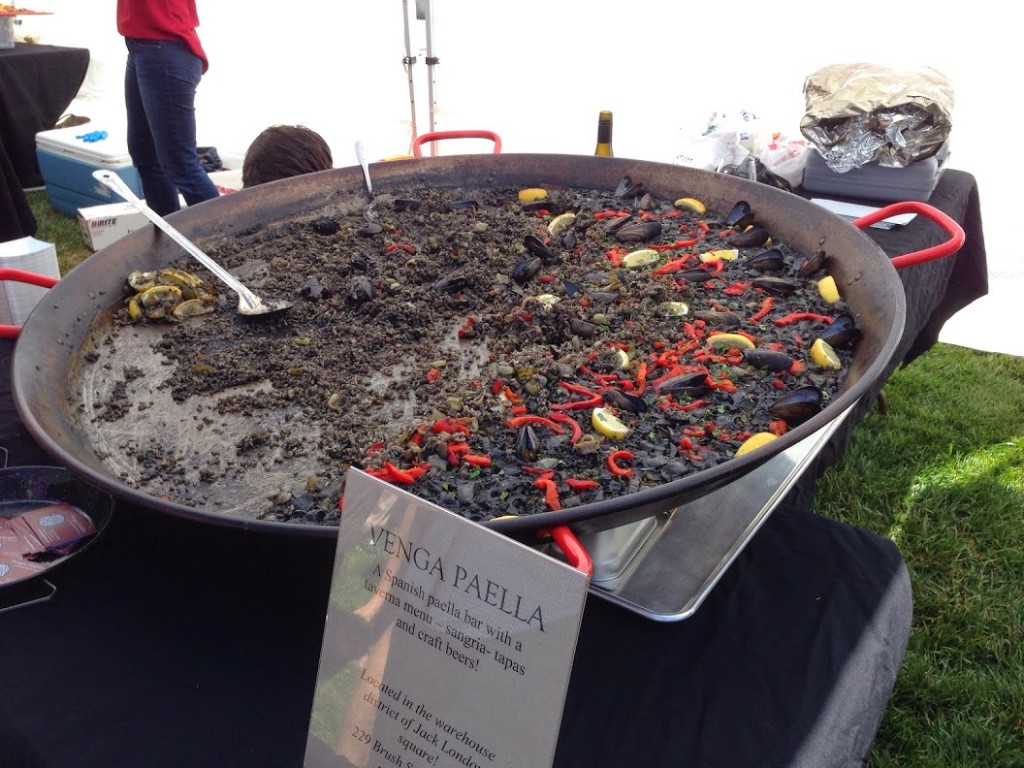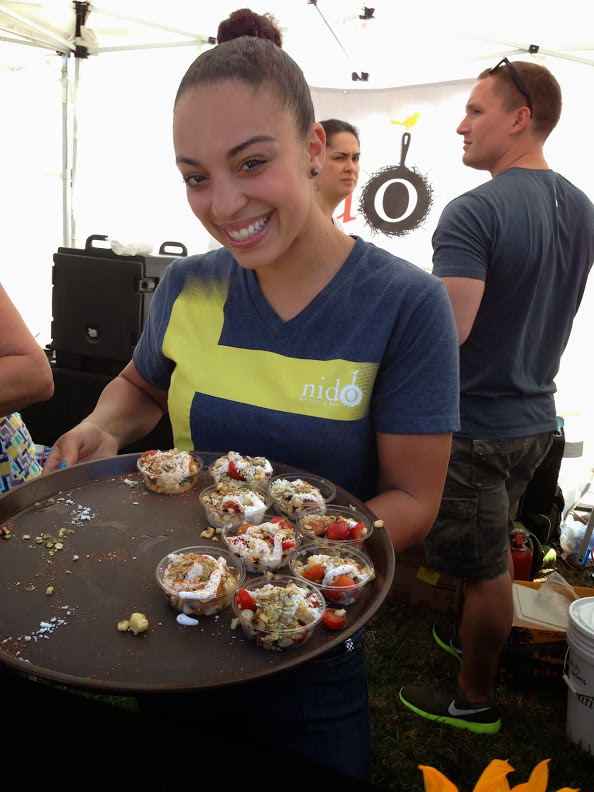 Favorite Wines
In terms of my favorite wines, there were a handful of "All-Stars" – wineries where I was able to taste at all three of their wines, and rated all at least 4 of 5 stars.  They included:
Campovida
2013 Arneis
2012 Viognier
2012 Campo di Rossa
Carica Wines
2010 Sauvignon Blanc, Sonoma County
2010 Rhone-style Red Blend, Sonoma County
2009 Syrah "Kick Ranch" Sonoma County
Dashe Cellars
2013 Dry Riesling, McFadden Farm, Potter Valley
2011 Zinfandel Todd Brothers Ranch Old Vines, Alexander Valley
2013 Grenache, Dry Creek Valley
Stage Left Cellars
2011 Grenache
2010 The Day Job
2011 The Stakeholder
Urban Legend
2012 Sauvignon Blanc, Windrem Ranch, Lake County, Organic Grapes
2011 Barbera, Cooper Ranch, Sierra Foothills
2010 Teroldego, Holland Landing Vineyard, Clarksburg
Other favorites included:
Ehrenberg Cellars – 2011 Petite Sirah Lodi
Eno Wines – 2010 Eno Pinot Noir "The Proposition"
Jeff Cohn Cellars – 2011 El Diablo Grenache and 2012 The Imposter Red Blend
Lusu Cellars – 2011 Zinfandel, El Dorado
Two Mile Wines – 2008 Dry Creek Sangiovese
The surprise of the day was tasting mead.  My previous experience with mead had been at Ethiopian restaurants, and I went in expecting a sweet wine. I tried the Orange-Ginger Mead and the Simcoe Mead from the Mead Kitchen and both were dry and brought to mind beer more so than wine.  While neither made my list of favorite it was an experience that's piqued my interest in mead.  It's a beverage I'd like to try again!
The event was a wonderful  showcase for what I love about urban wineries –  you can get chance to taste diverse wines beyond the usual vinous suspects like Chardonnay, Cabernet Sauvigon, and Zinfandel; such as Arneis, Chenin Blanc, Barbera, or Teroldego; from diverse wine regions throughout California like Anderson Valley, Sonoma County, Napa, Santa Cruz Mountains, Paso Robles, the Sierra Foothills and Amador County without all the driving!
And the East Bay features some of California's finest urban wineries.  If you missed this event or otherwise haven't had a chance to check out the East Bay's urban wineries. What are you waiting for?  Take a sip of Urban Wine Country!
__________________________________________________________________
Martin Redmond is a Financial Executive by day, and a certified wine geek with latent foodie tendencies the rest of the time. In addition to the wine lifestyle and food he enjoys family, fitness and traveling. He likes to get thoughts of wine off his mind by sharing experiences on his ENOFYLZ Wine blog, which features wine reviews, wine country travel, and wine and food pairings.
Follow me on Twitter @martindredmond for all things wine, and since I'm a wino, with latent foodie tendencies, you'll also find food and wine pairings, and food related stuff! Become a fan and join ENOFYLZ Wine Blog on Facebook. Cheers!
This article is original to ENOFYLZ Wine Blog.com. Copyright 2014 ENOFYLZ Wine Blog. All rights reserved.